Announcing The First APAlmanac Photography Awards
APA Awards
As the internet's hub for architectural photography discussion and news, we felt it was only right for APAlmanac to host its own architectural photography showcase contest. Given the unique criteria by which architectural photography must be created, it must be judged with a critical eye. I have long felt that the majority of architectural photography contests—whether based on the web or not, have not done the best job of accurately judging architectural photography. With vague direction, opaque judging criteria, or a lack of interest in the participation of real working architectural photographers, it seems so many of these contests are not fully serving the interests of the community.
There is no doubt that architectural photography is a unique genre, requiring a trained eye and attention to detail to capture our subject of choice from a technical, emotional, and artistic point of view. The best architectural photographs not only accurately capture the physical qualities of a structure, but are able to communicate a sense of place, trigger an emotional response from the viewer, and have the power to serve and even elevate the careers of those who commission architectural photography.
The first Architectural Photography Almanac competition seeks to create a contest for and by architectural photographers, judged by professionals working in the fields of architecture, publishing, and museum curation.
Categories, Prizes, and Judging Criteria
Each category has cash and physical prizes for the winner and runners-up. More details can be found in each individual contest's page. Click each title to learn more about a specific contest.
Photo contests can be intimidating if you don't have a massive back catalog of images to choose from, or you haven't been working long enough to have photographed the projects you feel exhibit your complete skillset. So we're announcing an 'Early Career and Emerging Talent' award, designed for architecture photographers and students who have five years or less of experience in the genre. Submit your three best images that exemplify who you are as a photographer—your style, your technical skills, your interpretation of architecture. For more information and to enter this category, click here.
The photo of the year award will be given to a photographer's image that shows architecture masterfully photographed; a single image capable of telling a story about a project, its sense of place, and design intent.
We all know that one image has the ability to go viral and make or break not only a photographer's career, but also an architect's. With the speed at which today's internet and social media move, it's more important than ever to be able to create arresting images that grab attention and tell a story in seconds. The winner and runners-up to this contest will be the image that not only define a project, but are those special images that are committed to memory forever as soon as we see them. For more information and to enter this category, click here.
Anyone with a little luck on their side can create a single incredible image, but to consistently create incredible images for their clients over the course of a day or more at an individual project site is one of the most valuable skills a photographer can have. The Project of the Year award is our biggest award and the top prizes will go to the photographers who are able to not only create an amazing photo, but create a stunning set of images of a single subject. As architecture and interior photographers are hired to create not just one image, but many images of individual architectural projects, the winner will demonstrate an ability to consistently create images of the highest quality. For this award, photographers will be asked to submit up to eight images of a single project or subject which will be judged on criteria such as technical ability, composition, consistency of editing, color, and lighting, and overall impression: how well does the set communicate the story of a project? For more information and to enter this category, click here.
Trophies
The winners and runners-up in each category will receive one of our custom engraved, architect-designed trophies with their name and the title of the award etched into the surface. We have received a few prototype awards which can be seen here: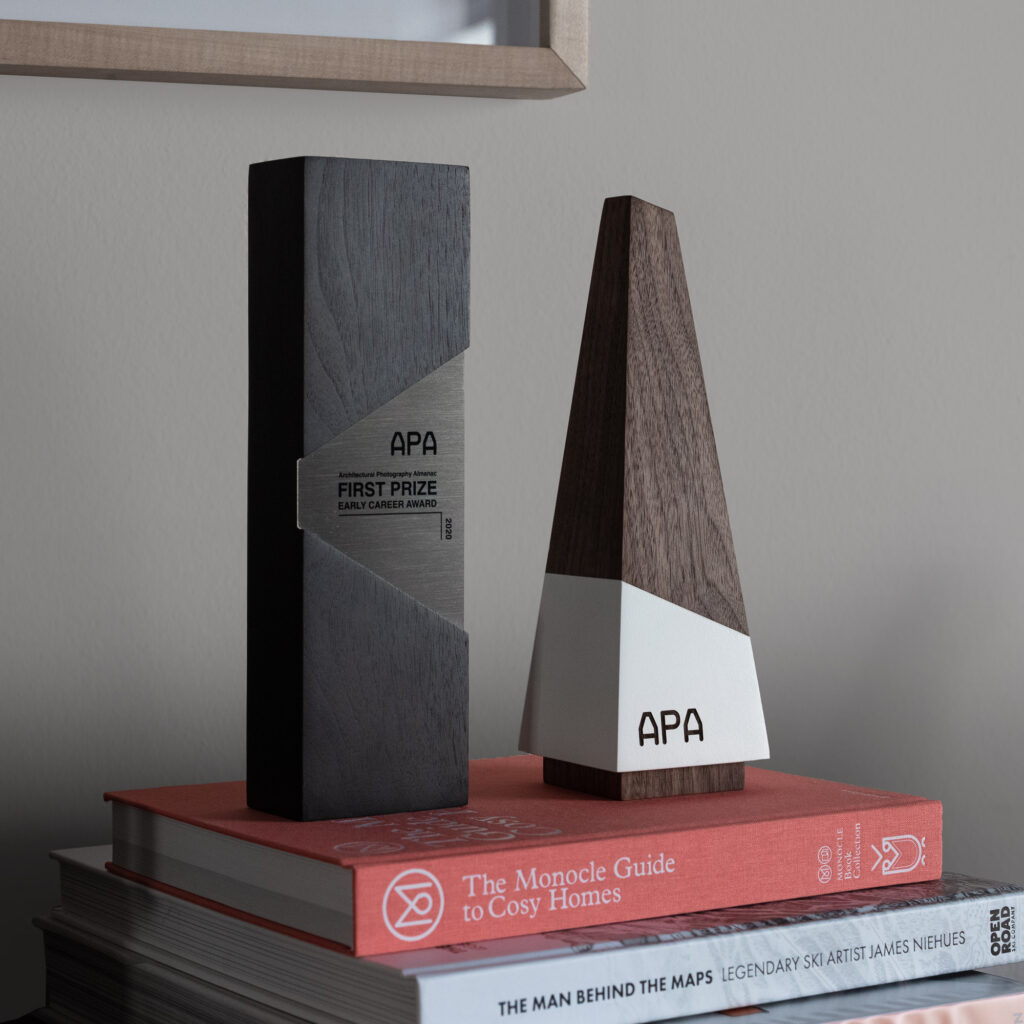 Judges
As this is a competition for architectural photography, judges have been hand-picked from a wide range of professions related to the architecture and interior fields. Each judge is paid for their time and will be required to write about how they arrived at their choices.
The judging process will be anonymous and transparent; all EXIF and associated information will be stripped from each photograph before they are presented to the judges. Our judging panel consists of five wonderfully talented, experienced, and connected professionals:
Ryan Gobuty, Photography Manager, Gensler Architecture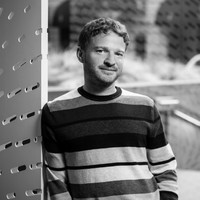 Ryan has worked with Gensler, a global architecture and design firm, since 2004, and has served as the photography manager for six Gensler offices since 2009. He graduated with an architectural degree from Cal Poly San Luis Obispo in 2002. Ryan has traveled the globe helping to build Gensler's portfolio, photographing nearly 450 projects worldwide since transitioning from an architectural designer in 2009, and works with some of the top photographers in the world to commission and coordinate photography for landmark projects on a regular basis.
Noah Walker, Lead Architect, Walker Workshop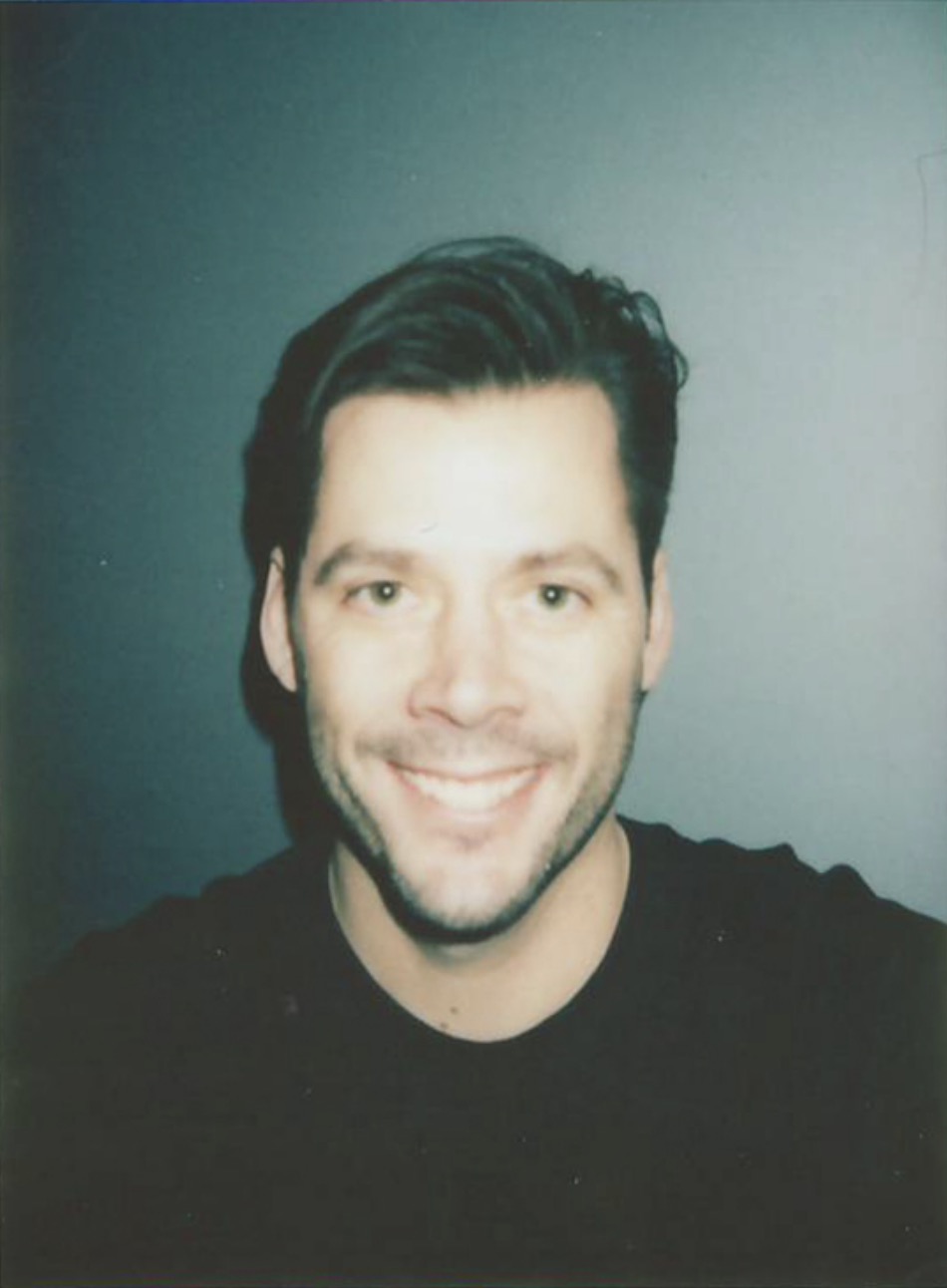 Noah Walker is the founder of the venerable architecture studio Walker Workshop, designing and building award-winning homes across California and the world. Noah Walker's incredible vision has seen his firm enjoy a meteoric rise to one of the most acclaimed residential architecture practices worldwide. Regularly featured in shelter magazines, architectural books, and some of the biggest architectural blogs in the world, Walker Workshop's designs are some of the most sought-after projects in the architecture world.
Before founding Walker Workshop, Noah worked at Marmol Radziner as a project manager, amongst other roles. He graduated from Harvard with a Master's degree in Architecture in 2004.
Holly LaDue, Senior Editor, Princeton Architectural Press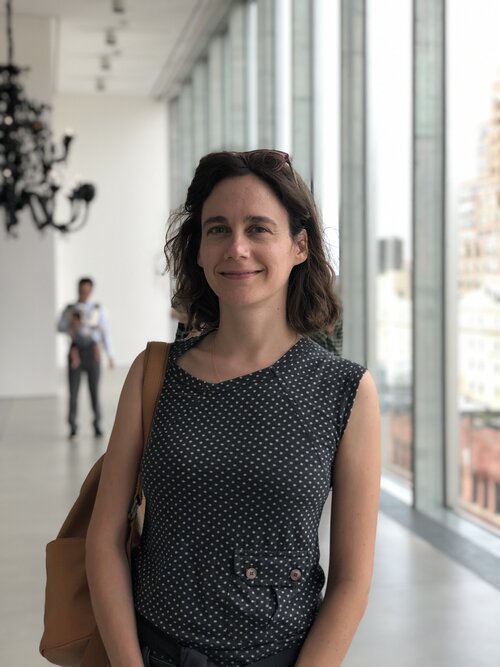 Holly LaDue is a New York City based commissioning editor for books on lifestyle, art, food, architecture, photography, and popular culture. Holly currently works for Princeton Architectural Press, a leading publisher of books on architecture, design, and visual culture.
Prior to her role at Princeton Architectural Press, Holly has edited publications for Phaidon, Rizzoli, DAP, Penguin/Random House, Prestel Publishing, the Whitney Museum, the Warhol Museum, Rafael Viñoly Architects, the New Museum, and Greene Naftali Gallery. She studied city planning and architecture at Cornell University.
Eric Reinholdt, 30X40 Design Workshop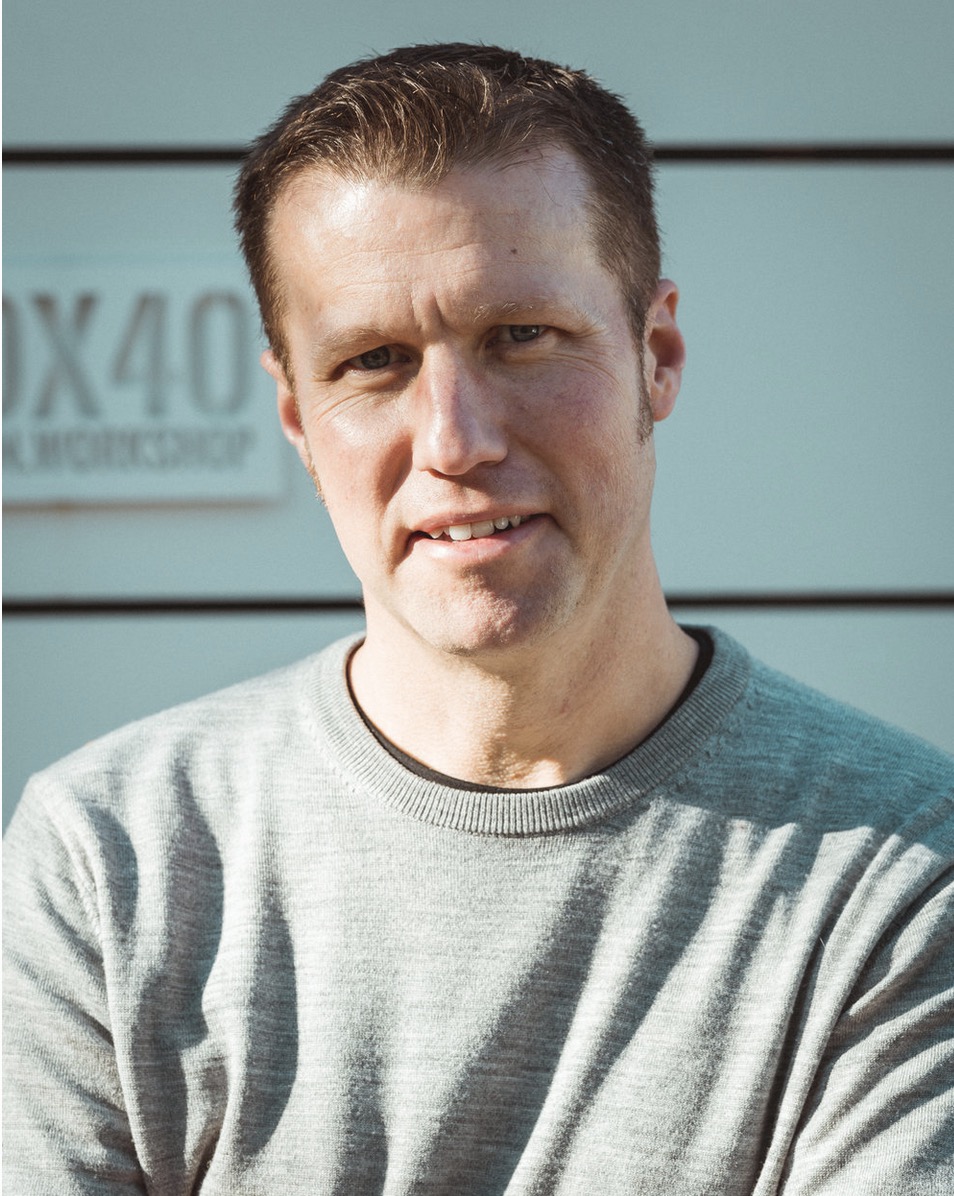 Eric Reinholdt is an award-winning architect, mountain climber, designer, guitar player, blogger and author. He is the founder of 30X40 Design Workshop, a residential design studio bordering Acadia National Park on Mount Desert Island just off the coast of Maine where he lives and practices in a modern Longhouse, designed by him with his family. Eric is the founder of the most popular architecture channel on YouTube where he releases new videos each week to over 800,000 followers.
Eric received his Bachelor of Architecture degree from Roger Williams University in 1996, graduating with high honors and the Independent Architecture Project Thesis Award. Eric is a licensed Architect in Maine and NCARB certified, eligible for reciprocity in all US jurisdictions.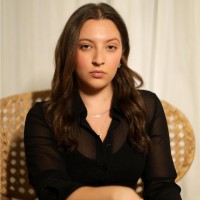 Aidan Imanova is a journalist, writer and editor covering the fields of design, architecture, culture and heritage. With over a decade of experience in digital and print journalism as well as social media management and analytics, Imanova serves as the current editor of Identity, the Middle East's leading magazine dedicated to contemporary design, architecture, interiors, lifestyle, and property.
Imanova's career has been dedicated to writing about and sharing projects from both upcoming designers and artists as well as working to showcase iconic projects built around the world.
How To Enter
Find specific entry information for each contest category on their respective pages. Those pages can be found here:
Emerging and Early Career
Photo of the Year
Project of the Year
FAQ
When does the contest open and close?
The contest(s) are open and accepting submissions from September 1st, 2021, and will close December 31st, 11:59PM Pacific Time, 2021.
Is there a time limit on when the photos should have been taken?
There is no time limit on when the photos should have been taken. They may have been taken in 2020, 2013, or 1998—it's all fair game.
Can I enter more than once?
Yes, enter each contest as many times as you'd like.
How did you arrive at the contest fees?
As APAlmanac grows, we have to figure out a way to generate income to keep the site up and running. Server and hosting costs, web design costs, writer costs, and general overhead are wildly expensive. Funds from these contests will go to:
Supporting APAlmanac, which is certainly the only advertisement-free website on the internet devoted solely to supporting architecture and interiors photographers by showcasing and standing up for our work.
Paying the judges
Paying for the cash prizes
Paying for the contest infrastructure (plugins, coding, web support)
In order to keep the website as open, transparent, and honest as possible, we've declined advertising revenue and sponsored posts. This contest is our way of not only keeping the site afloat, but designing a competition run by and for photographers that works to showcase the best talent given the constraints and nuances surrounding the genre. In addition, we understand that architectural photography talent should be fostered and encouraged, and our generous prizes for the winners will continue to ensure that architectural photographers can re-invest in their talent and craft.
How were the judges selected?
We tried to select a range of judges that accurately reflected the people who would be looking at and buying architectural photography. From magazine and book editors to photography managers at the largest architectural firms in the world, it was important that we didn't just have a self-congratulating contest of photographers judging photographers, a system that has been done before and as far as we are concerned is completely broken. All of our judges have significant experience dealing with architectural photography in editorial and commercial contexts, and are in positions where they are responsible for commissioning thousands of images per year, collectively assigning well into the millions of dollars of work on an annual basis.
Are there bits of legalese I should be aware of?
Yes. The terms and conditions for the contest can be found here.
I hate photo contests and think they're a scam, how is this any different?
We agree with you and that's why we created this contest. We promise that this is unlike every other architectural photography contest in that we've actually tried to select judges and criteria that matter to architectural photographers. No Instagram famous judges here; just real working photo buyers and clients who share their thoughts on why they selected the winners and the process they arrived at to get there. We took months to select and curate judges based on their history of commissioning architectural photographers, curating exhibits featuring architectural photography, and publishing books and magazines focused on architectural photography.
Entry fees go to supporting a resource and community that benefits all architectural photographers through sharing business practices, discourse on copyright and licensing, equipment, theory, and positively promoting the best work in our genre with weekly features and interviews, pulling together photographers from all corners of the world. APAlmanac is proud to provide full transparency for its contest: you know who is judging, who is hosting, the judging criteria, and what the contest is supporting. No other architectural photography competition can do the same.