Three Architectural Photographers Team Up to Document a New Apartment in Stockholm
Project of the Week
These days it's common to see most photographers working under their own moniker, going solo except for an assistant. Some work as duos, and even more rare is the occasional agency. Today we're taking a look at Florbrant/Svanberg – a Stockholm-based team of "photographers, retouchers, stylists and set designers."
To tackle the Continental Apartment project in the heart of Stockholm, Florbrant/Svanberg assembled Marcus Stork, Gustav Svanberg, and Anna Larsson to create a simple and delicate set of photographs spanning from day to night, along with a video that depicts architect Martin-Löf's craftsmanship and show off the lay of the land for the high-end real estate group Sjöman Frisk.
To divvy up the work, Gustav took over the majority of the daytime images. Marcus supplemented some of these, but spent the majority of his time making the video. Anna came in to photograph the apartment at night, creating a warm and sultry-looking set of photographs.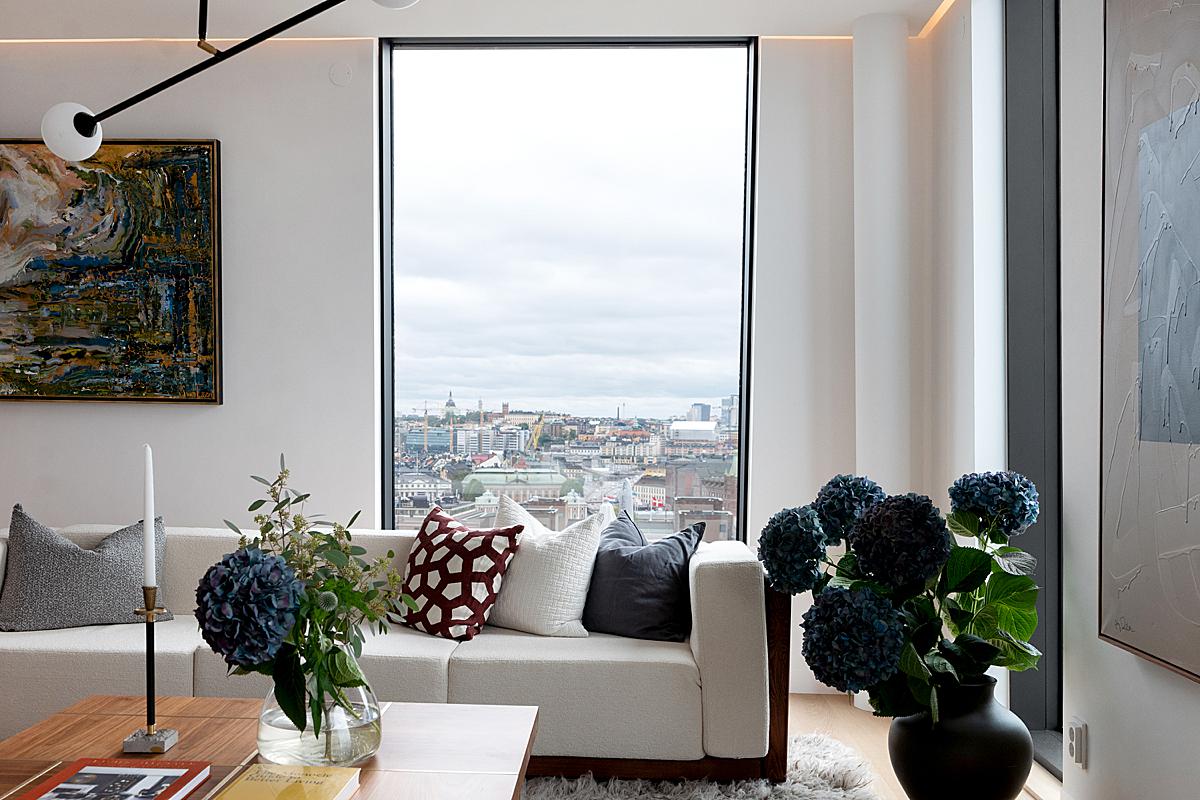 Marcus shares "All three of us work under the agency Florbrant/Svanberg so there were no problem coordinating this project. As we mainly focus on the real estate market in Stockholm, we are used to a high tempo and need to be flexible. We help each other out on an almost daily basis, for example, sharing jobs when someone is fully booked or can't take on a shoot for some other reason. It's unusual that we are two or even three photographers working on the same project like this. With our different specialties, we delivered a great end product with day and night time still photography and videography."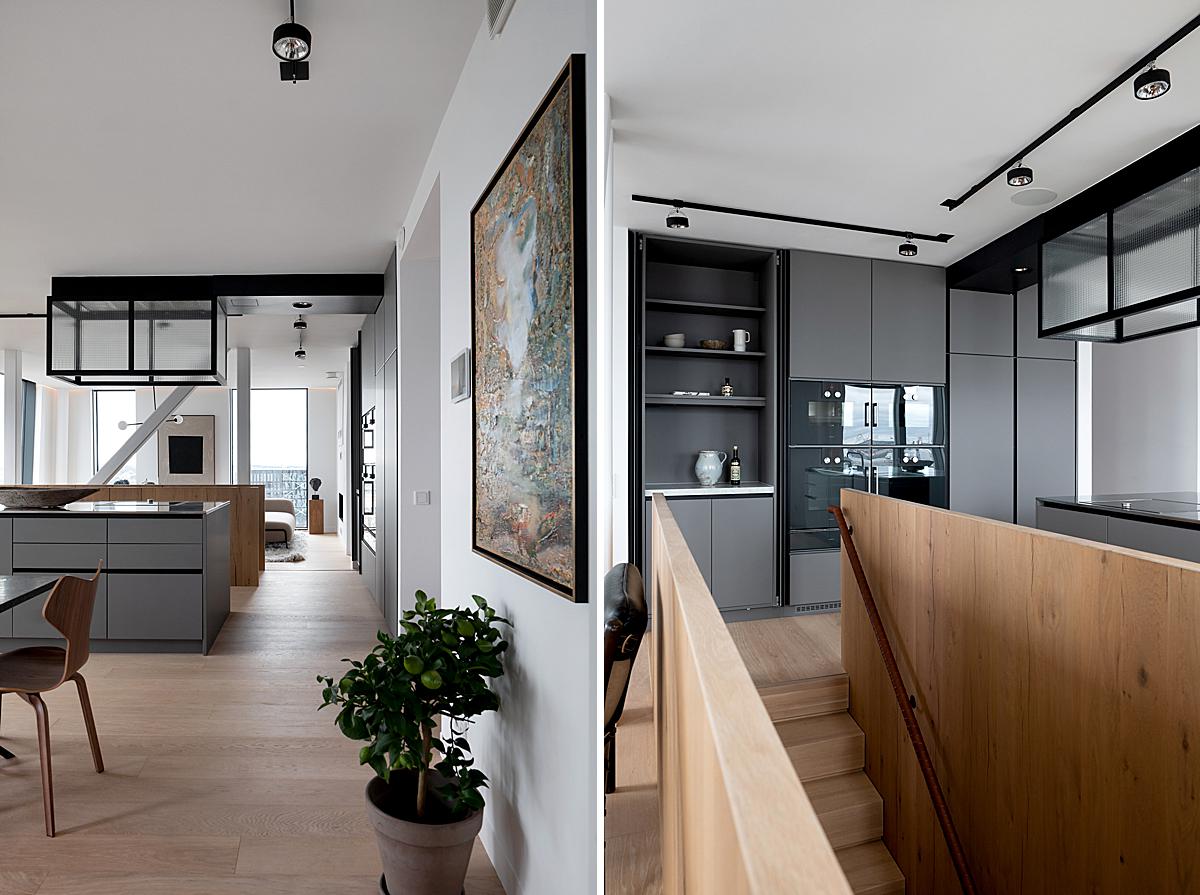 One of my favorite things about Scandinavian architecture photography is how perfectly simple and unfussy it is, which frankly matches the architecture and design itself so well.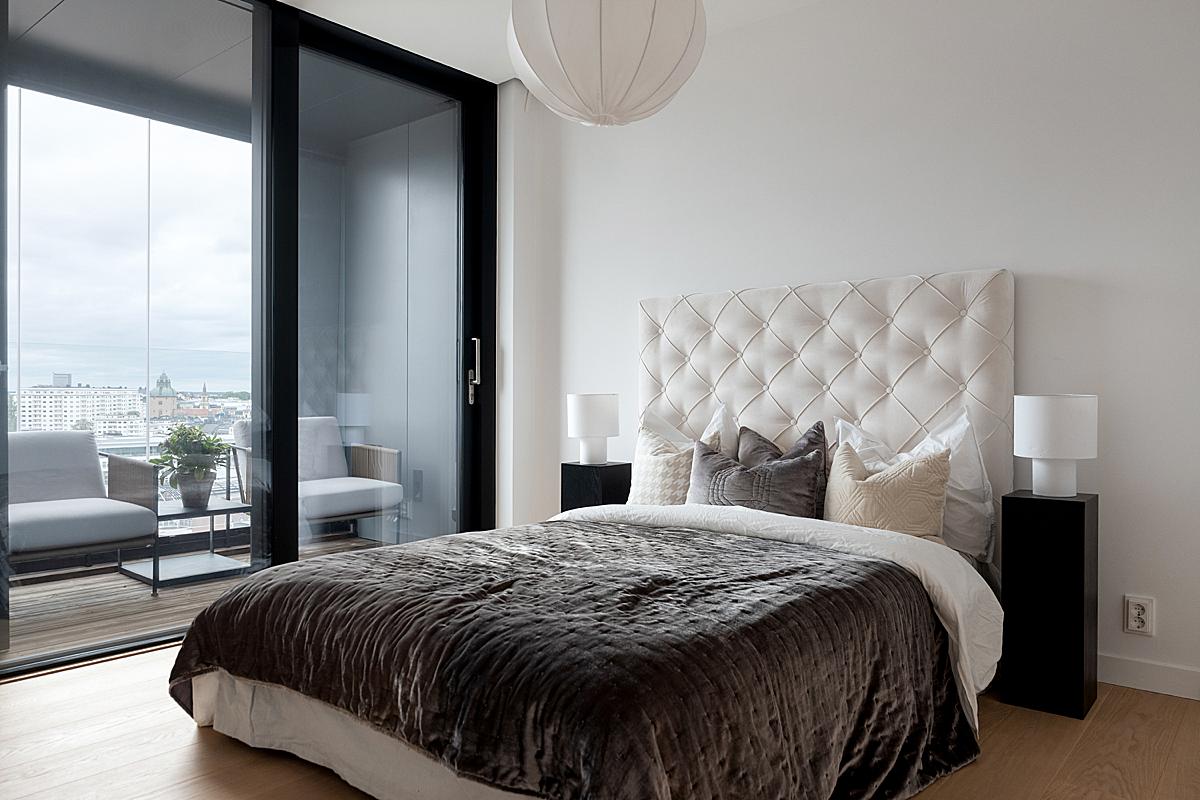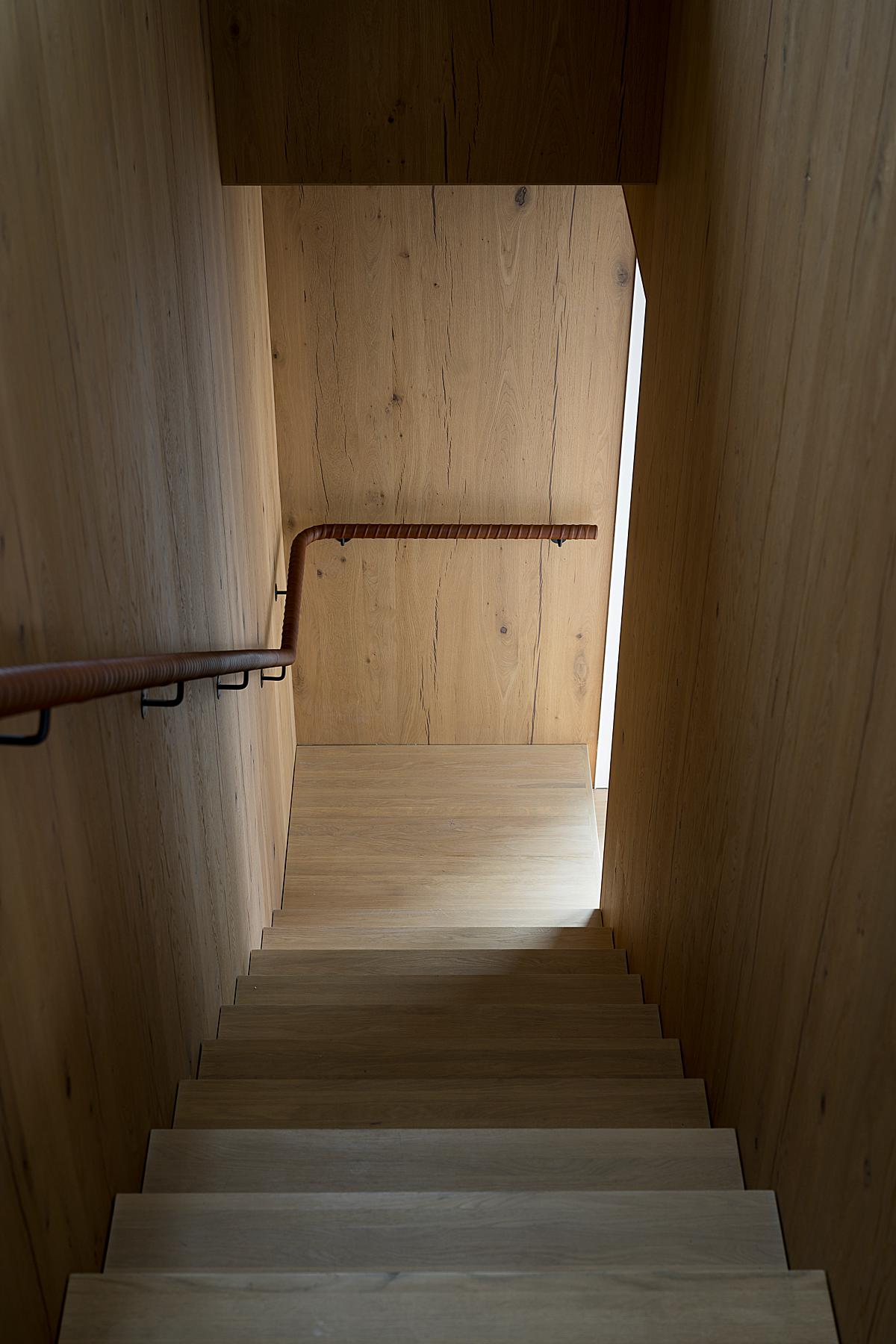 Marcus' photographs take us a bit later into the day and add a healthy dose of mood. He isn't afraid to let things trend darker.
"This shoot included the styling firm Stylingbolaget that we work with a lot with different real estate agencies," Marcus says. "Having a place perfectly styled before we start working is important for us, as we only need to focus on our part of things."
As we shift into nighttime, Anna steps up to the plate. Her dark and glowy images feel reminiscent of interior photography of old – something we don't see too much anymore as explained by one of my favorite articles A shot in the dark (a great read for any architectural or interiors photographer). Anna's image works in tandem with Marcus' above. We are getting the full picture in terms of what the apartment feels like to be in across the span of a day.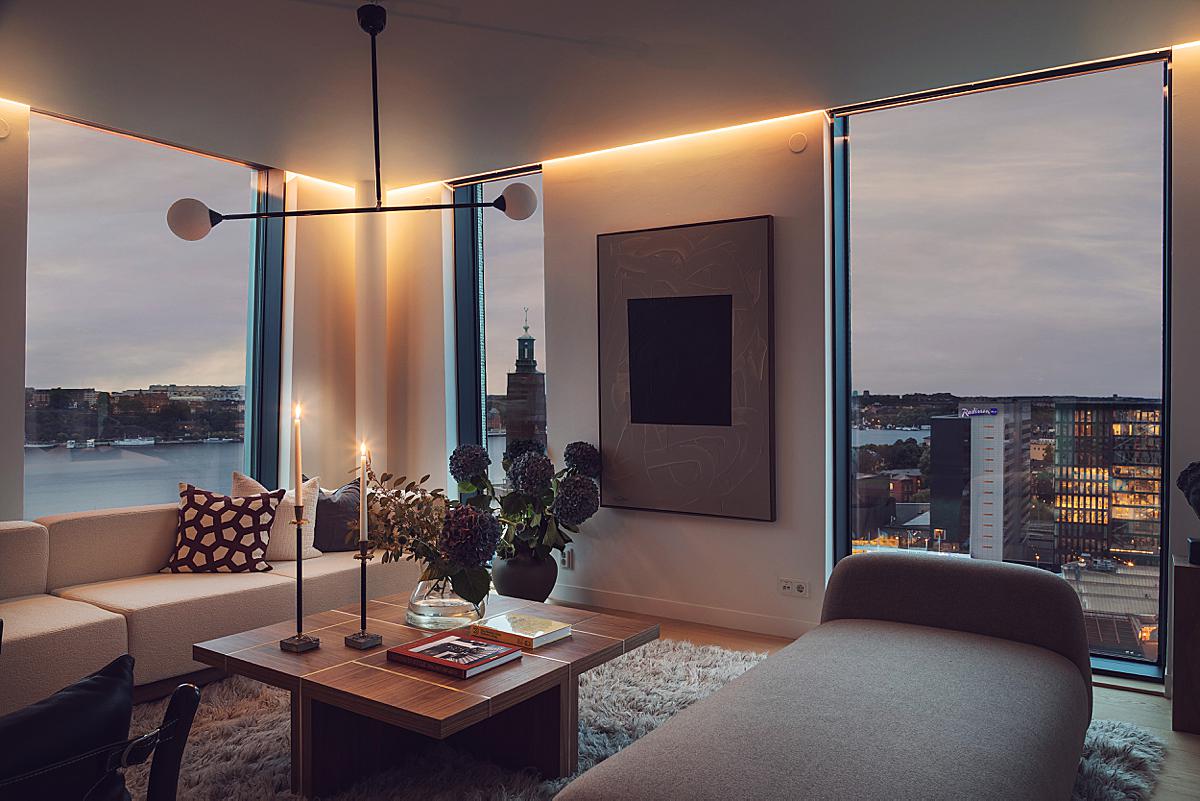 "The main challenge was the big room including a smaller lounge area, dining space and a kitchen that was built out into the room," Marcus explains. "Also the stairs with a wooden frame, leaning iron beams and walls that aren't straight, but leaning in a few degrees. So there were a lot of different lines that could trick your eyes to feel things weren't straight."
Anna's perspective here though looks great. We are able to see the way the rooms flow into one another, and the moodiness of the scene helps mask any seemingly skewed lines.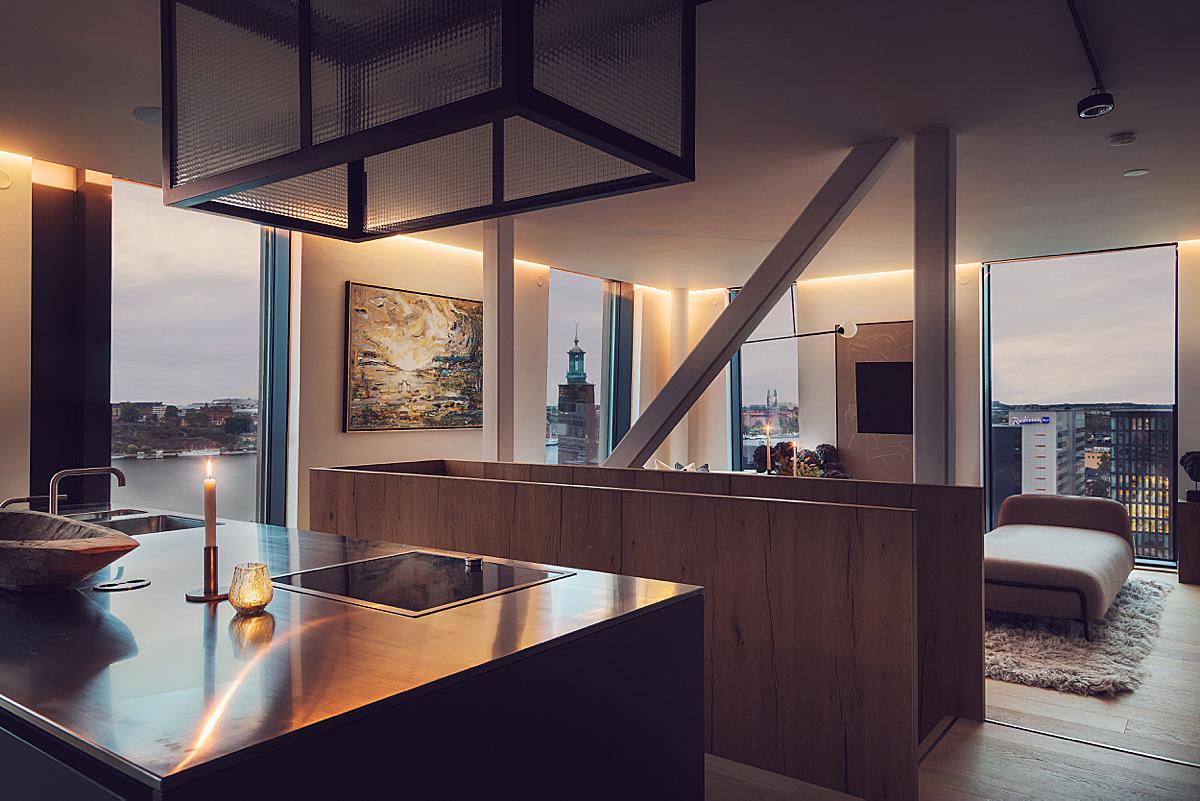 Out on the terrace, Anna shows off the apartment's stellar view of Stockholm and creates a cozy atmosphere that invites us to sit down and soak it all in.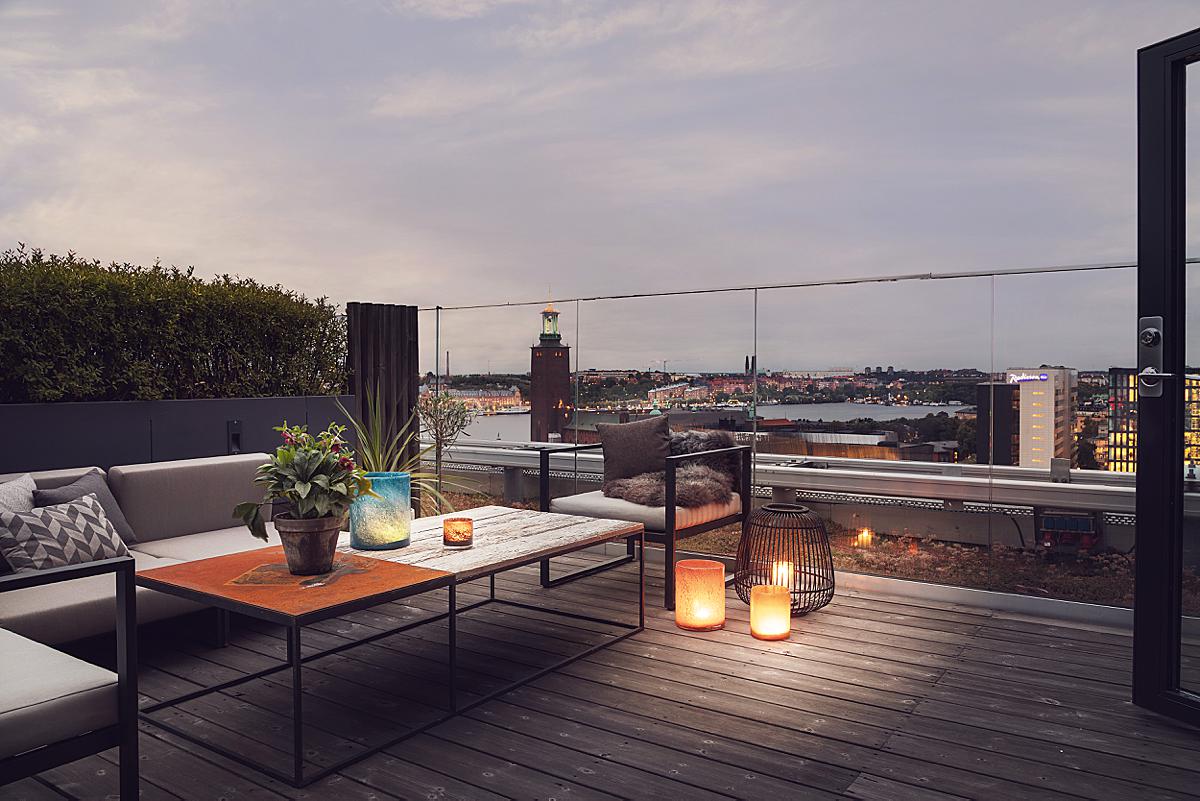 Last up is Marcus' video of the apartment:
Many thanks to the Florbrant/Svanberg team for submitting in this unique project. You can see more of each individual photographer's work via their Instagram.
Check out Marcus at @storkholmphotography
Gustaf at @gustafsvanberg
and Anna at @annalarssonfoto
If you have a project you'd like to be considered for Project of the Week, you can submit it here.