Project of the Week for February 23rd comes to us out of Northern California. Named Granite Bay and set in a rolling California landscape, the project makes use of the site's topography to soften its contemporary hard-edged appearance and reveal its size gracefully. Kat Alves, a photographer based in Nevada City, CA, captured it beautifully and we'll break down where the photos succeed.
Large trees frame the corners of the image, creating natural vignettes to guide the eye toward the brightly lit entryway. Natural landscaping in the foreground is used as well to guide the eye into the scene.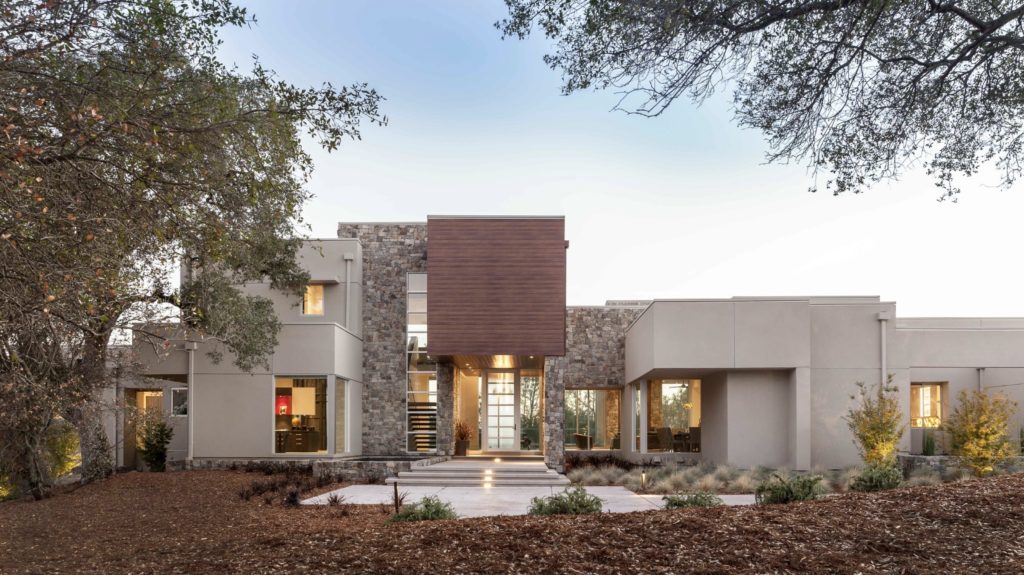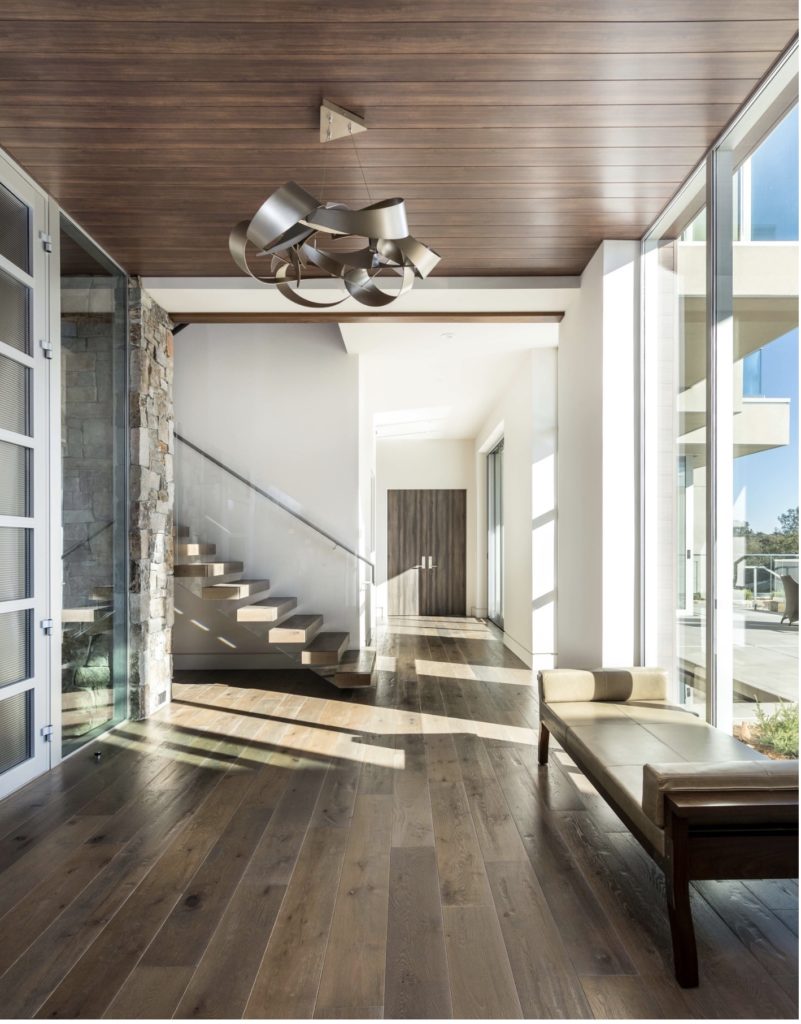 Inside, strong one point perspective compositions balanced with natural daylight give the interiors a light and airy feel. Strong leading lines keep the eye moving around the frame. Strong, graphic, colorful detail images are reminiscent of Piet Mondrian paintings and the simple compositions are easily digestible and visually pleasing.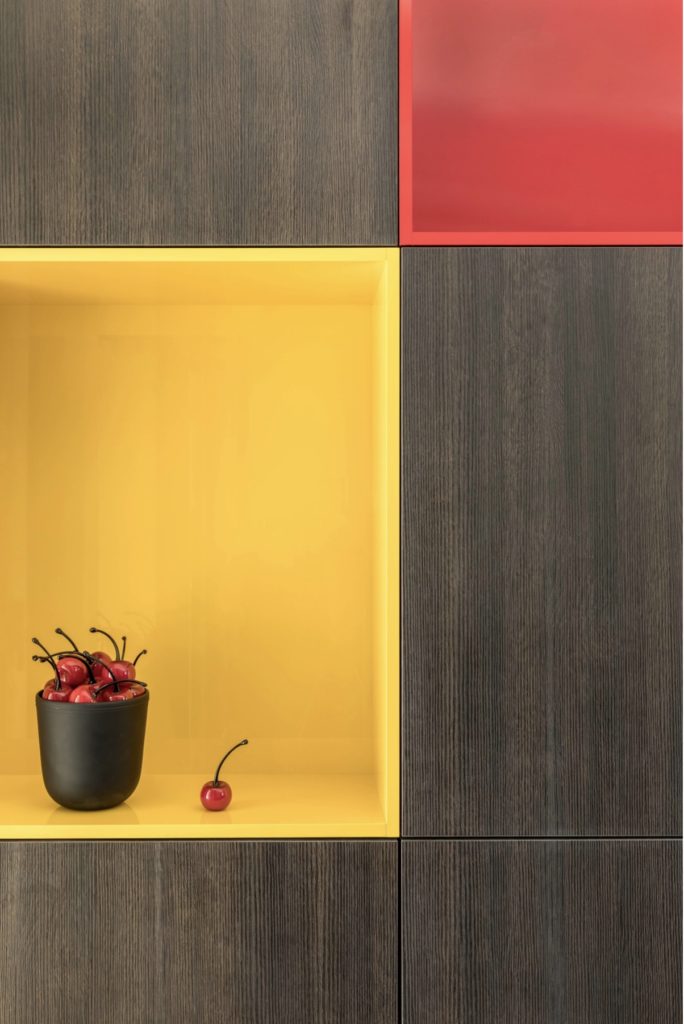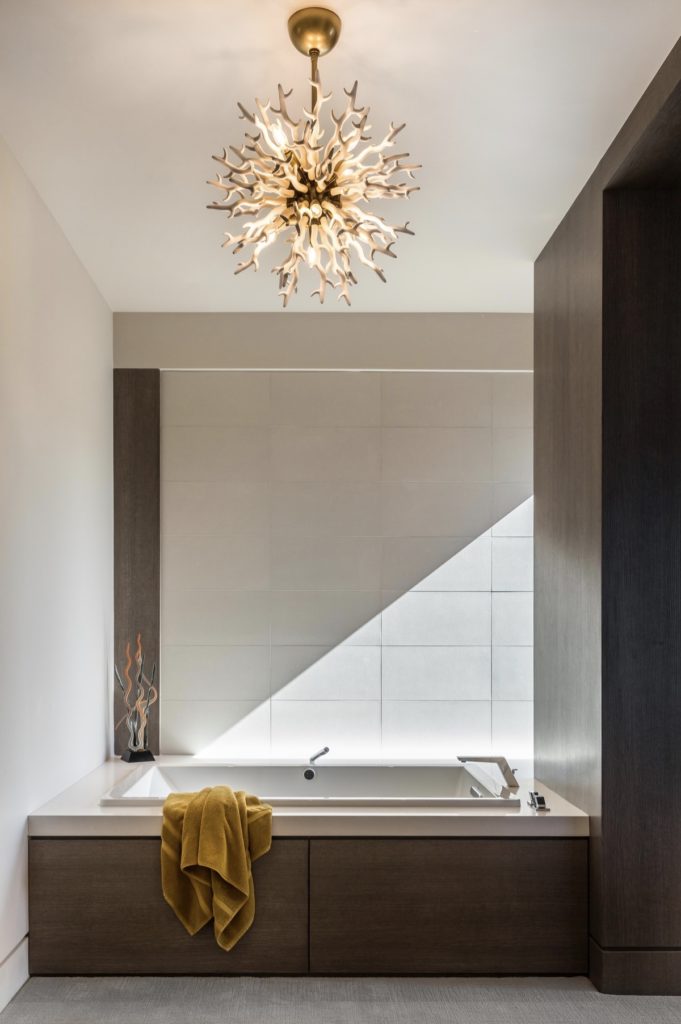 Light is used not only to add life and brightness, but also to add shape and geometry to otherwise static images.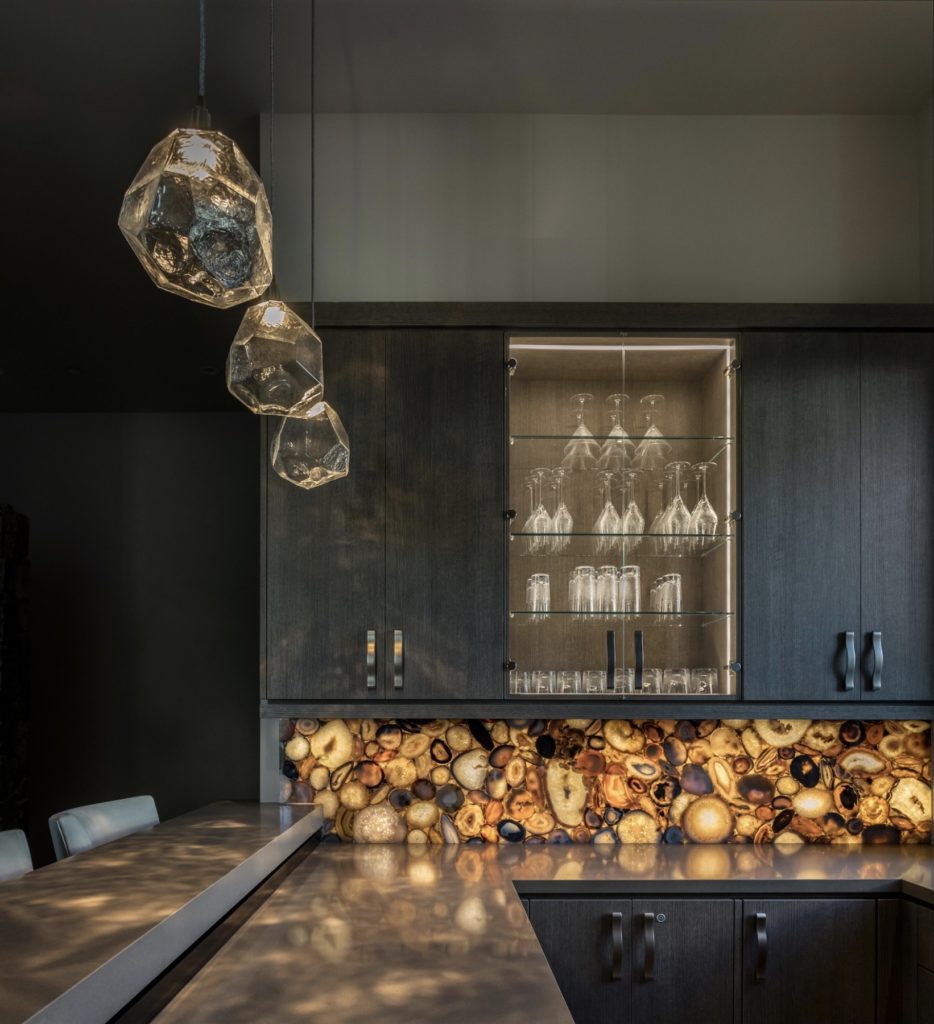 Dappled golden daylight gives a sense of mood and time; and plays off the warm tungsten from the pendant lights in the bar nook. A quiet, delicate afternoon scene is instantly inferred.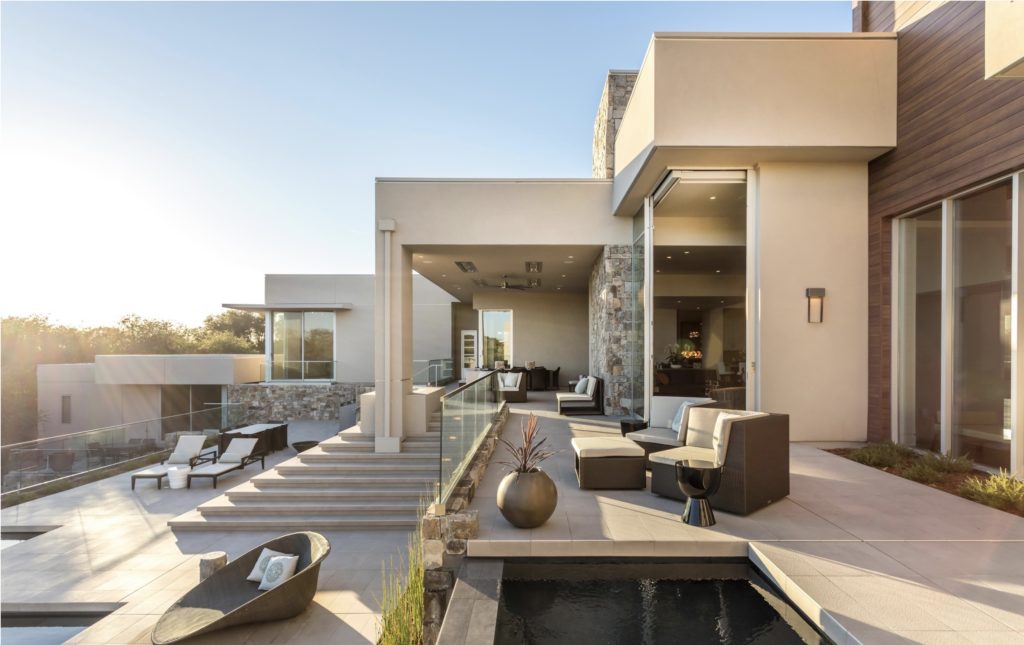 Heading outside again, Kat shoots directly into the sun to envelope the entire scene in a warm, directional light. I can instantly understand not only what this scene looks like, but how it feels.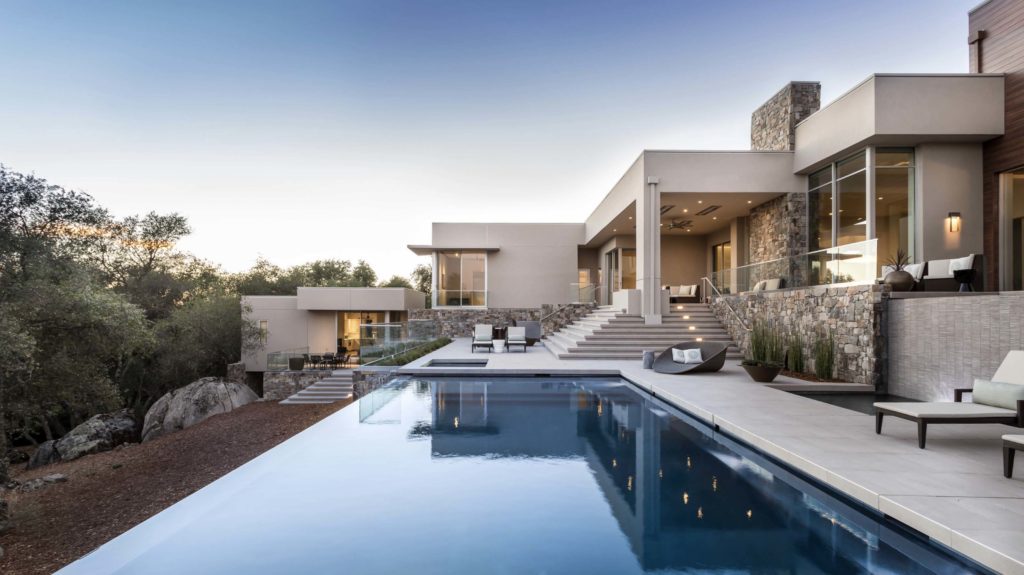 A pre-twilight hero shot with a perfectly still infinity pool is a definite winner. The blue pool and blue sky balance each other perfectly, with the warm cream tones of the house blending into the natural landscape.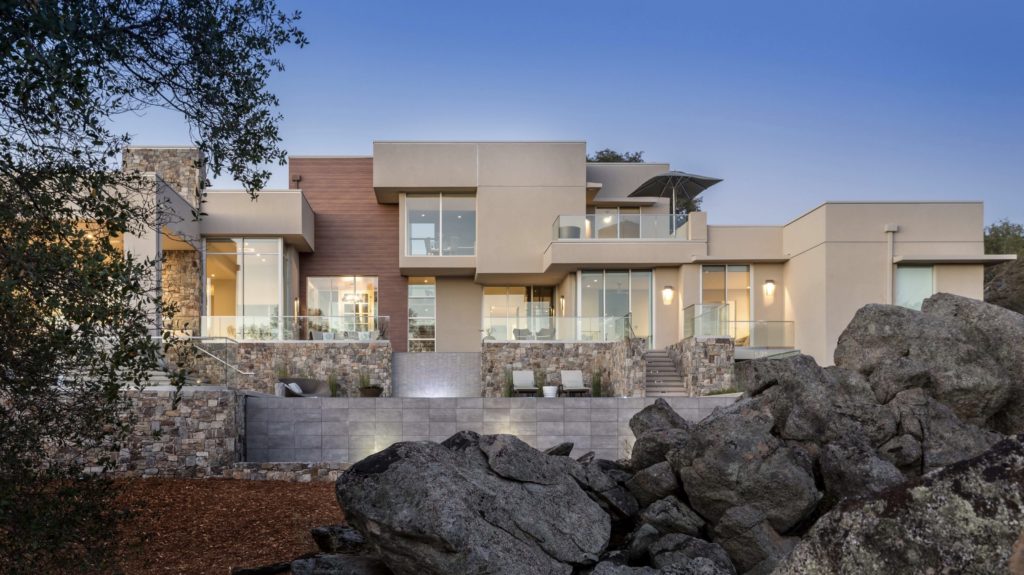 A rear exterior elevation photo juxtaposes the natural state of the site with the clean lines of the architecture, and shows us how the home is placed amongst the boulders and trees, a gorgeous study in texture and form.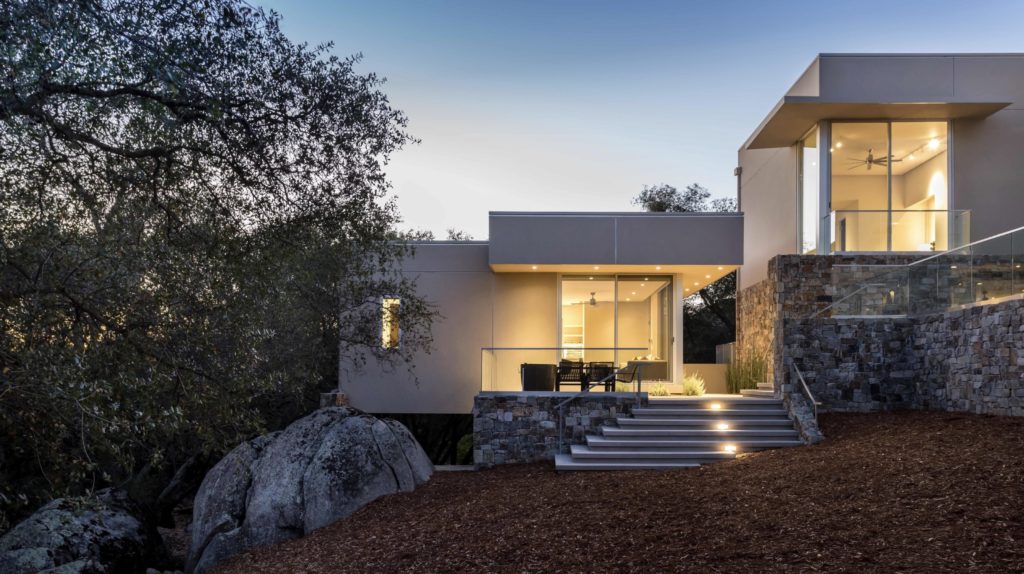 My personal favorite is this exterior detail above; the simple rhythm of the cascading roofline against the chaotic nature of the boulders and tree is just perfect. The image is beautifully balanced and proportioned; and the warm interior light pulls the eye right up the stairs and into the scene.
Many thanks to Kat Alves for submitting her work this week. Architecture by Donald Joseph Architect. If you have a project you'd like to be considered for Project of the Week, you can submit it here.