Photographer Jack Lovel Showcases the Lovely Light and Rich Coloration of Grotto Studio's Shadow House
Project of the Week
We're back on Project of the Week Melbourne-based architectural and interior photographer Jack Lovel! Today we'll be taking a look at Jack's stunning photographs of Shadow House by Grotto Studio.
Throughout this gorgeous project, you can expect to see Jack's thoughtful compositions, mood-filled imagery, and perfectly rich yet unfussy photo treatments. Let's check it out!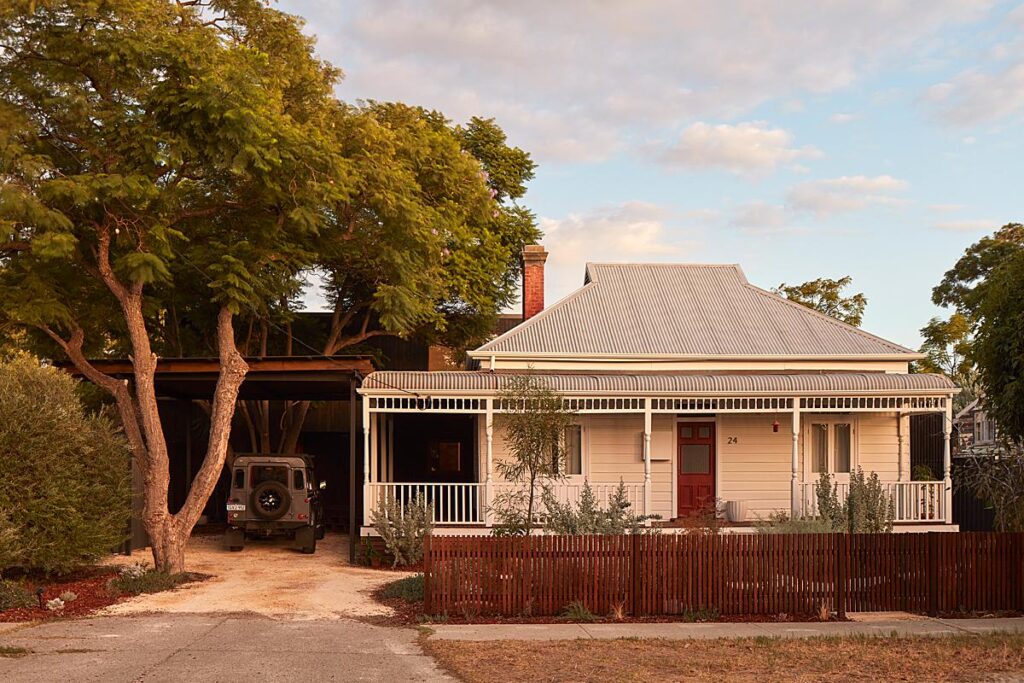 Shadow House is wrapped in charred jarrah, which gives it its rich, red coloration. Jack really lets it shine in his exterior photographs without letting it be too overpowering.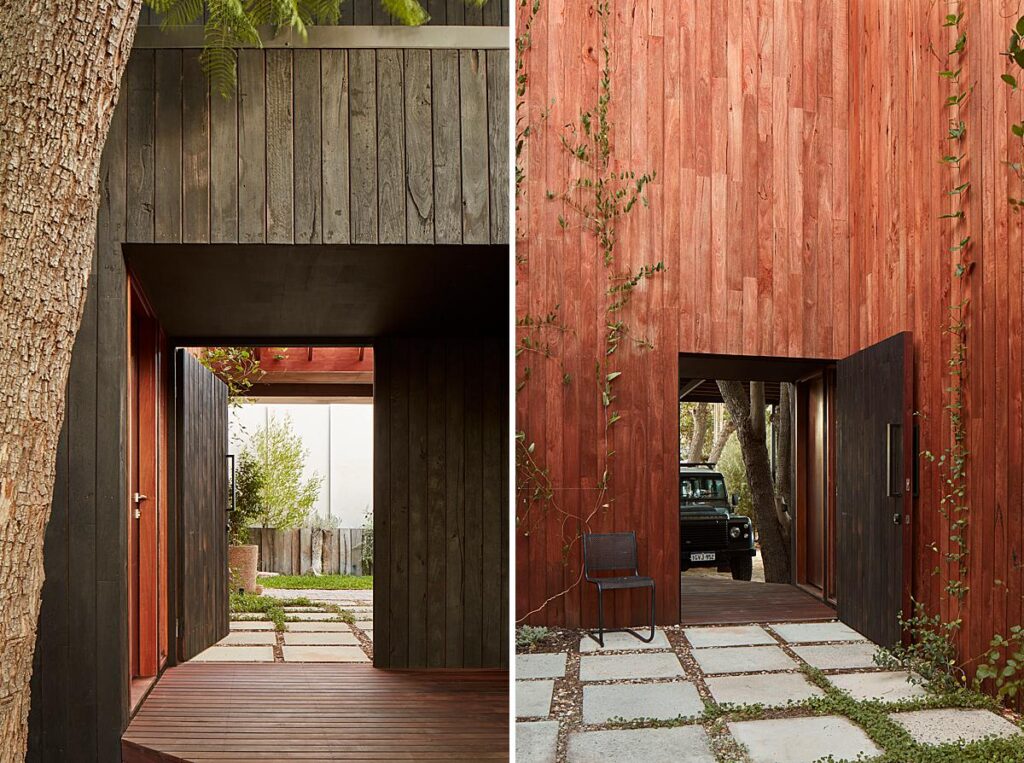 The light raking across the jarrah pulls out its color and texture, while Jack lets the foreground fall on the darker side, accentuating the shapes, colors, and textures even more so.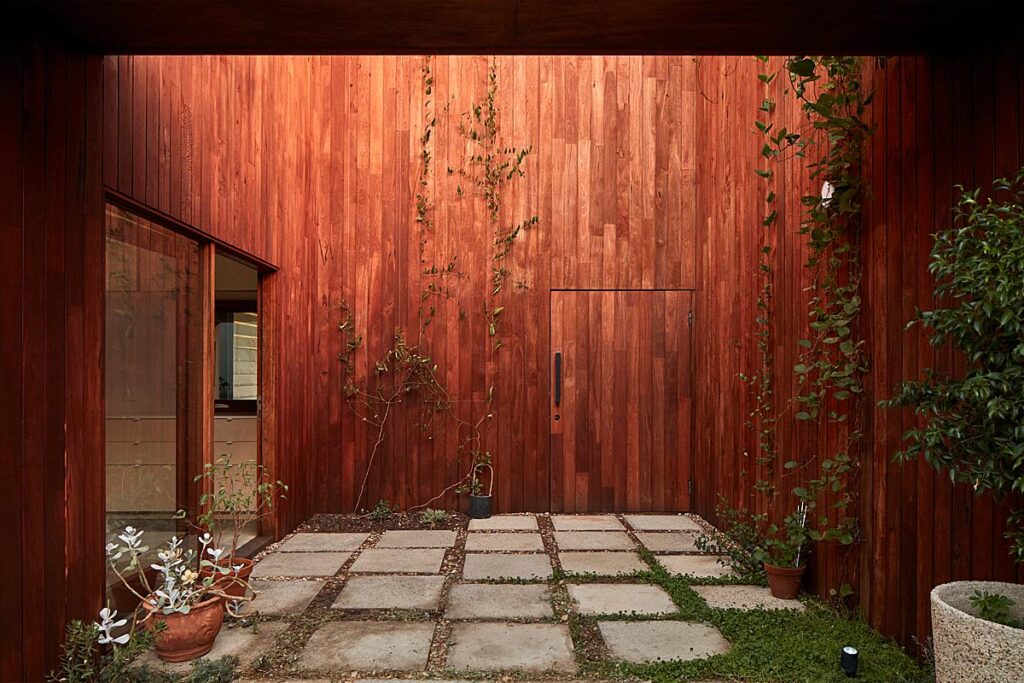 Again, beautiful light streams through the scene, subtly pulling out the textures and colors in the wood, and giving that peaceful late-afternoon feeling that we would expect to have while cruising through Shadow House's yard.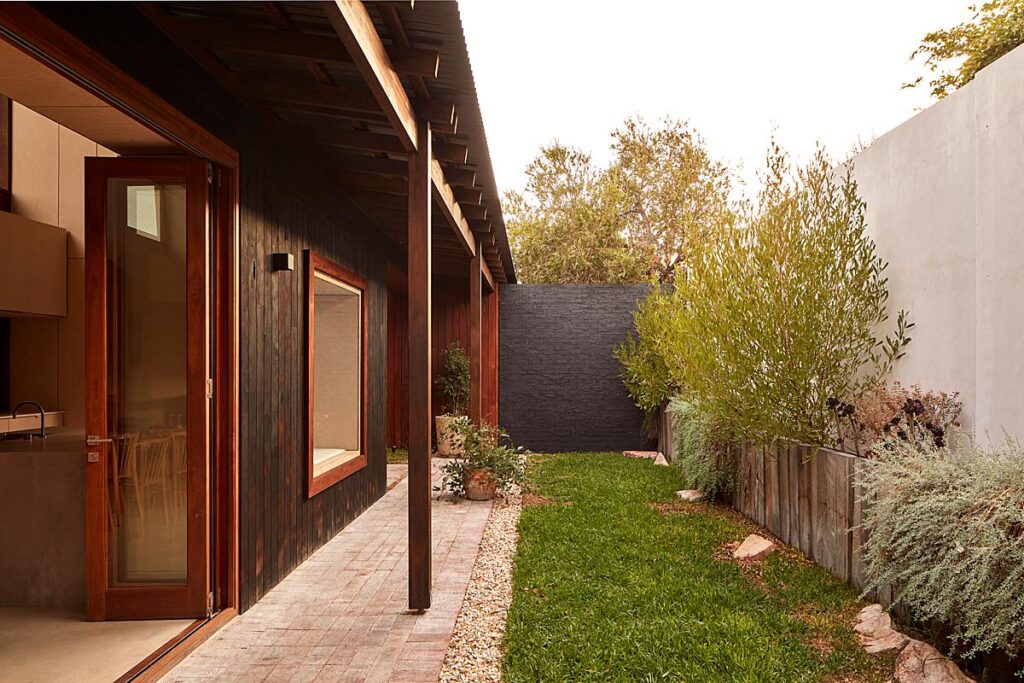 Inside, Jack's photographs showcase the interplay of the old and new elements of Shadow House. The rich, red one-of-a-kind door leads our eyes into the frame, past the classic archwork and intricate moldings. Further down the hall, we see the tidy square doorways. It all feels as if our eyes are time-traveling as we pick up on the different details that await us in Shadow House.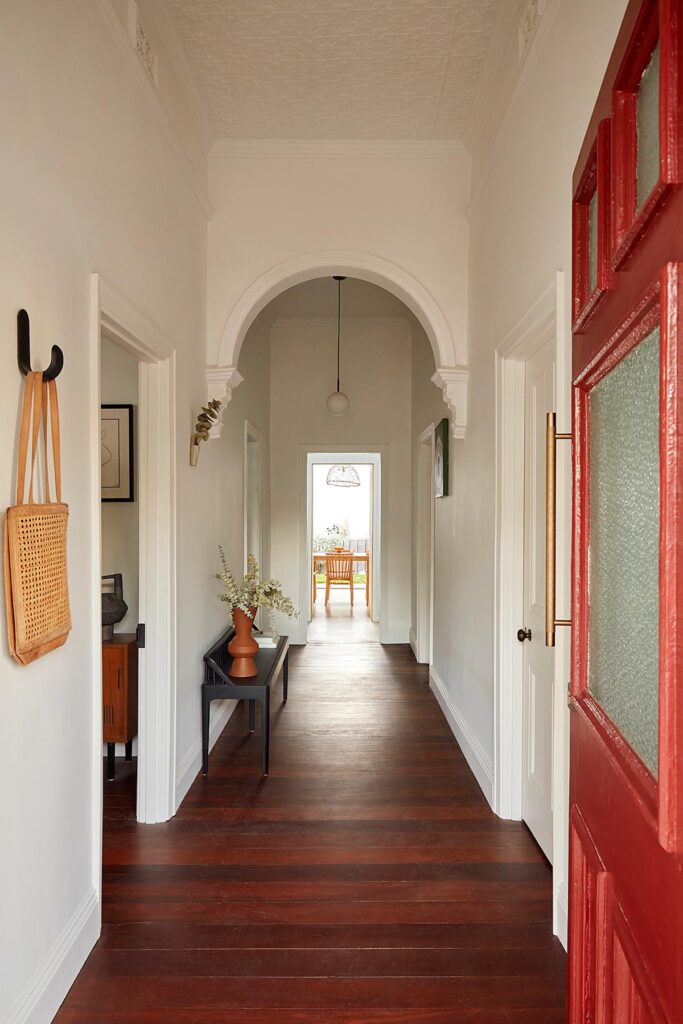 Well timed, Jack's photographs of the kitchen and living space hint at the large amounts of glazing that fill these rooms with warm, beautiful daylight.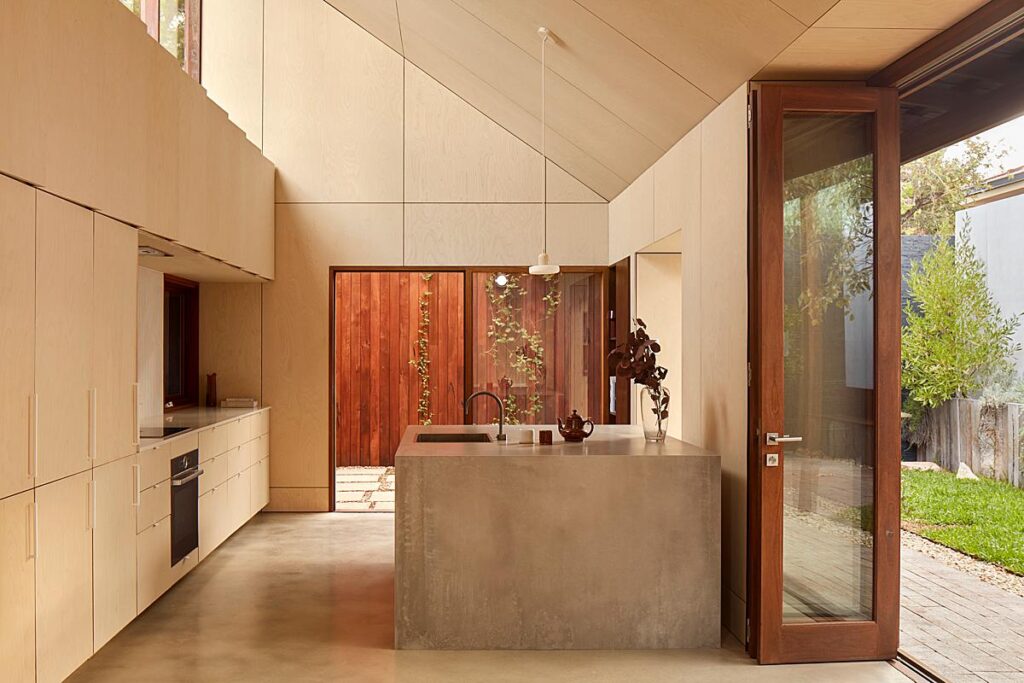 Jack's compositions make use of the bounty of lines and strong shapes we find throughout Shadow House.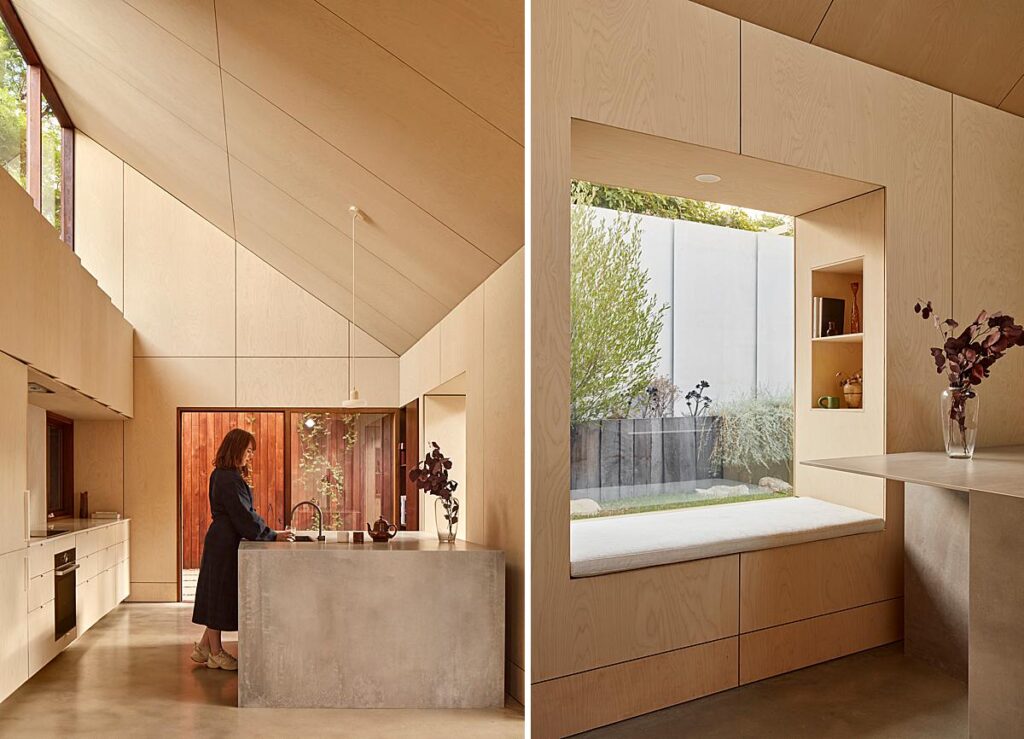 I appreciate the way his compositions are well thought out, giving each element the space it needs to make sense, while not giving away too much. Each photograph has the perfect balance of intimacy and breathing room.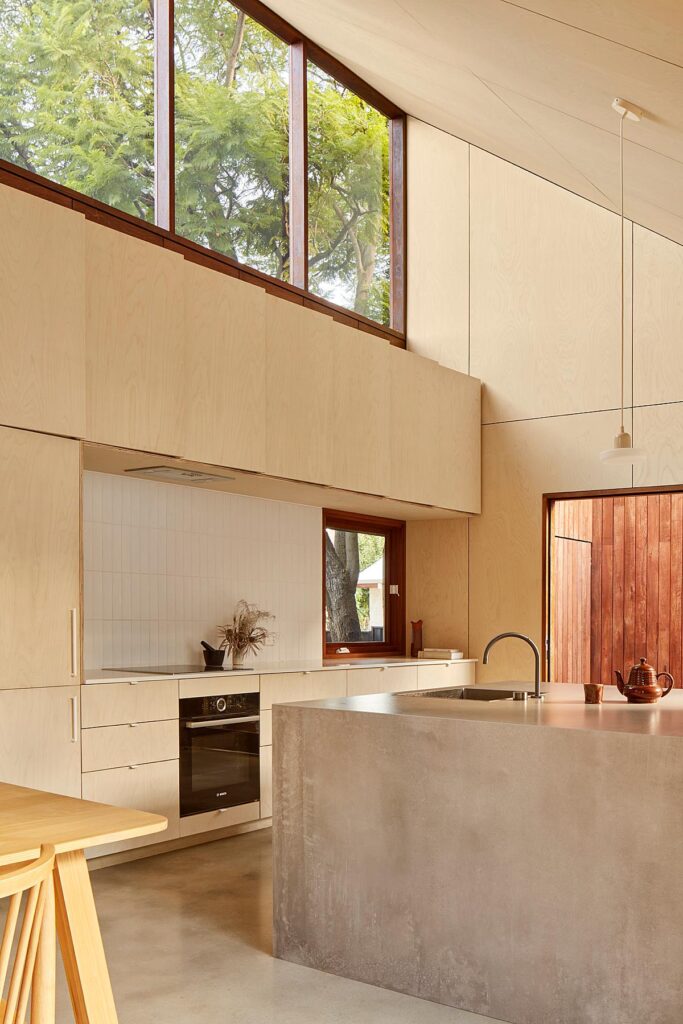 Even his wider, more encompassing scenes are framed and styled in a way that lasers our attention to the main elements of the room, not letting us get too distracted or lost while "looking around."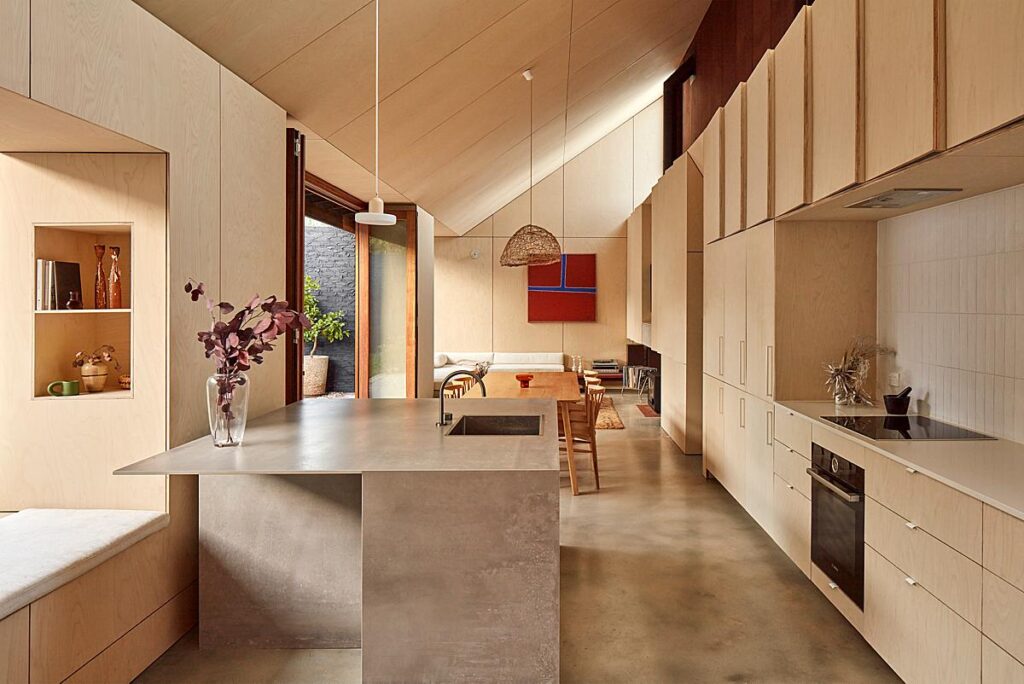 I love this next scene and how perfectly cozy it feels. Napping dog? check. Relaxed figures giving scale and purpose? Check. Gentle light and warm coloration? Also check!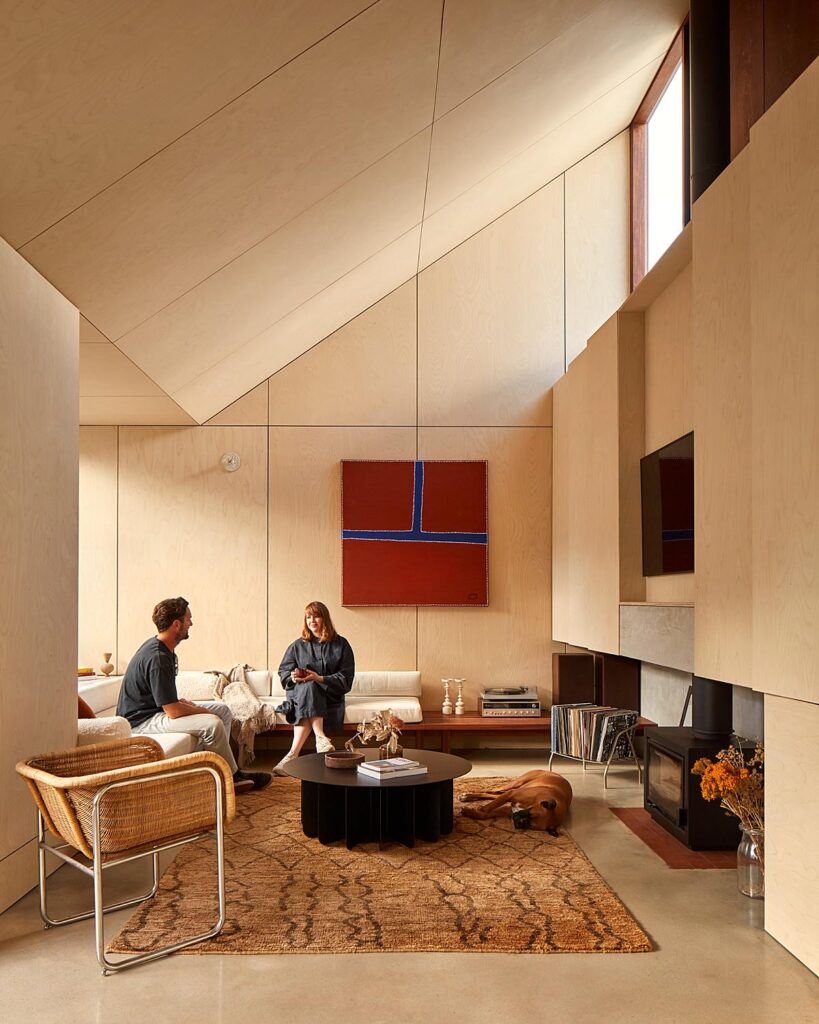 As we head into the sleeping and bathing quarters of Shadow House, we are met with the same rich coloration, tidy linear design, and moody scenes. I love the color contrast here, where the greenery peeking through the window offsets the subdued reds.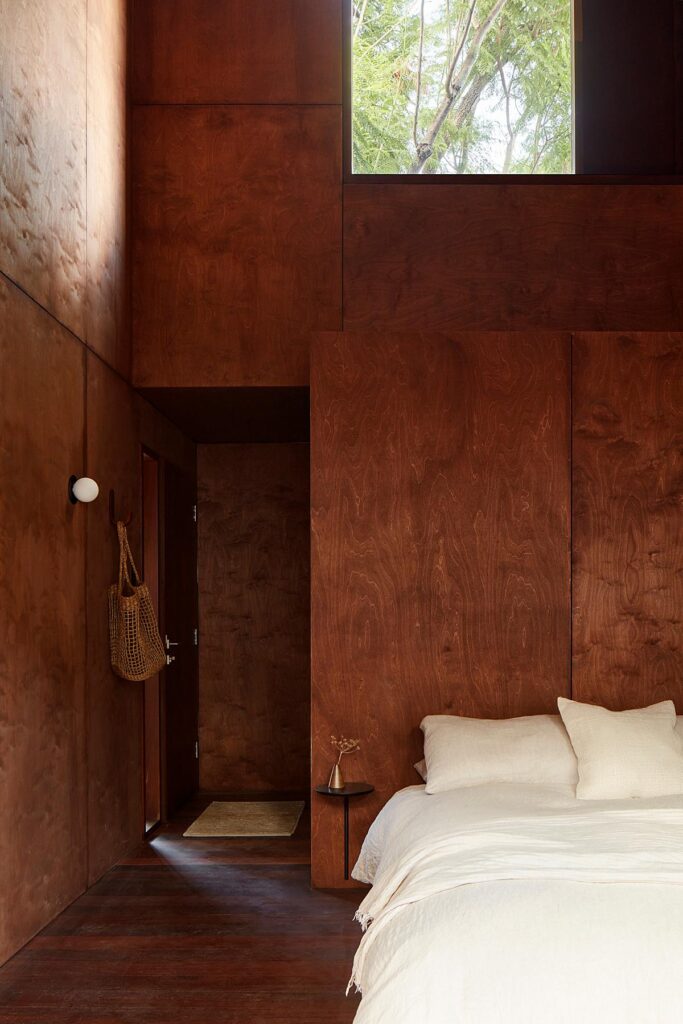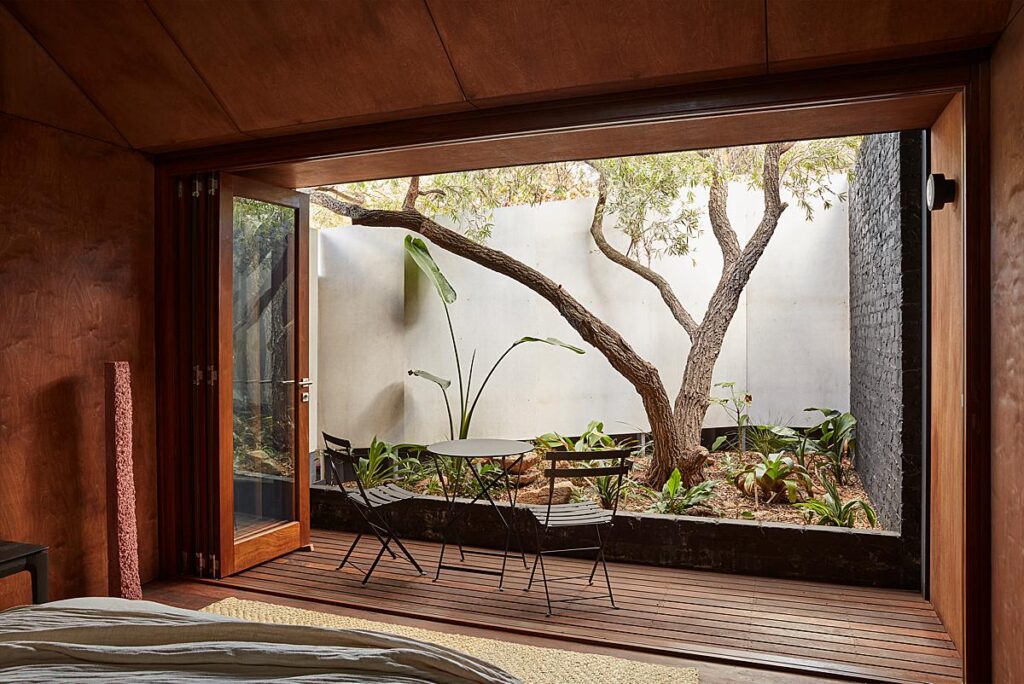 I always enjoy Jack's work because of the quiet moments he creates that allow you to peacefully drink in each scene. It is how I imagine it feels to be in these homes.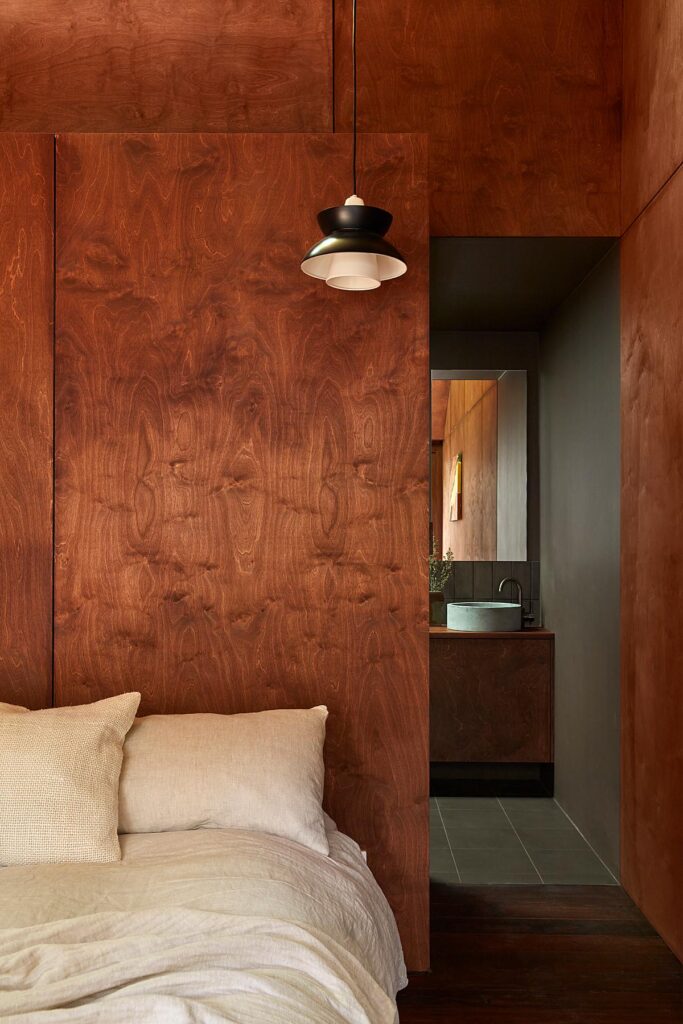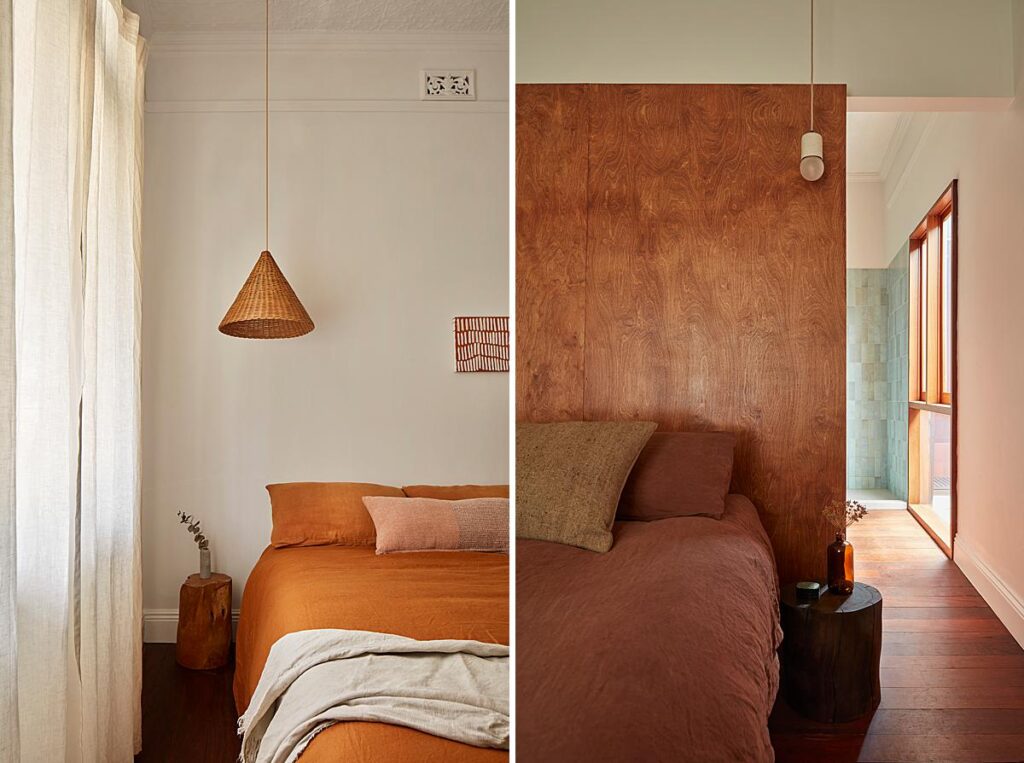 Ending in a similar vein to where we began, punchy rich reds in this bathroom are shown off beautifully by Jack. We get a sense of the color with the perfect amount of restraint. Elements like the skylight and glazing add a nice contrast, and we are able to note the way the light penetrates into this space. Well done Jack, another stellar photographic project!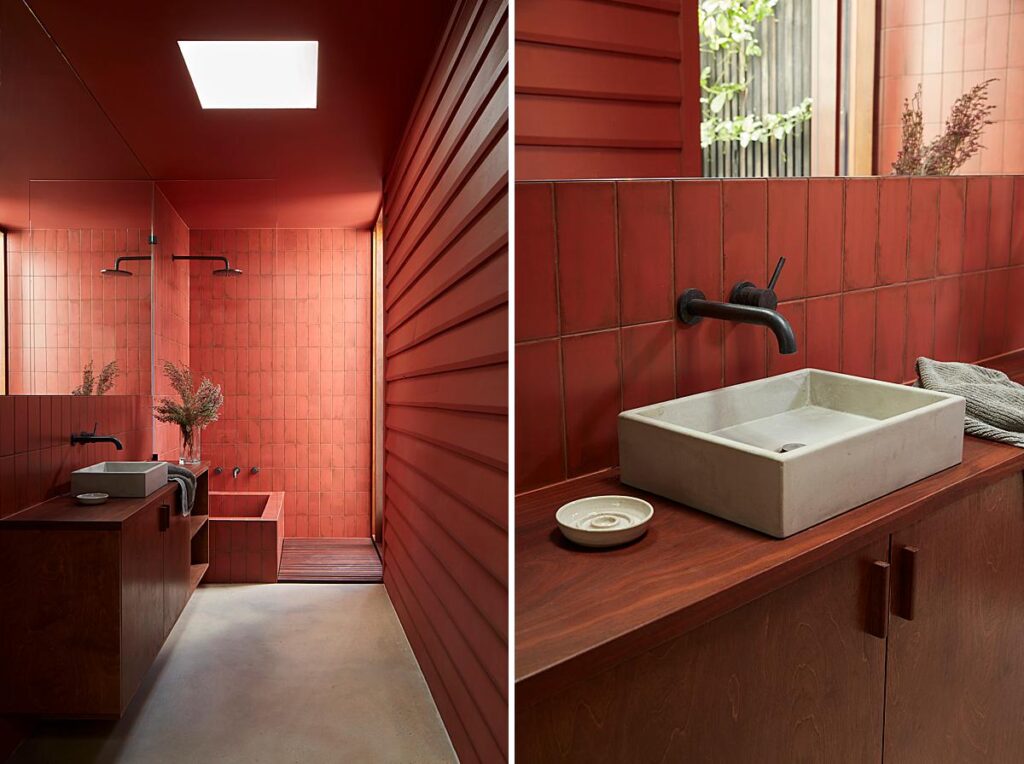 Many thanks to Jack Lovel for sharing his wonderful work with us again. Visit his website jacklovel.com and stop by his Instagram @jack.lovel for more gorgeous examples of architectural and interior photography!
If you have a project you'd like to be considered for Project of the Week, you can submit it here.