Today we're being treated to a little tour of a house called Windsor Terrace by Melbourne-based photographer Michael Kai. Michael specializes in advertisements, portraits, and architecture. His work is very cool and complex, and this particular project is the embodiment of that. Michael exhibits a great use of shapes, light, and the human element to tell the tale of this excellent space.
Michael was kind enough to answer a myriad of questions about this shoot, so I'll let him take it away! He introduces us to this project by telling: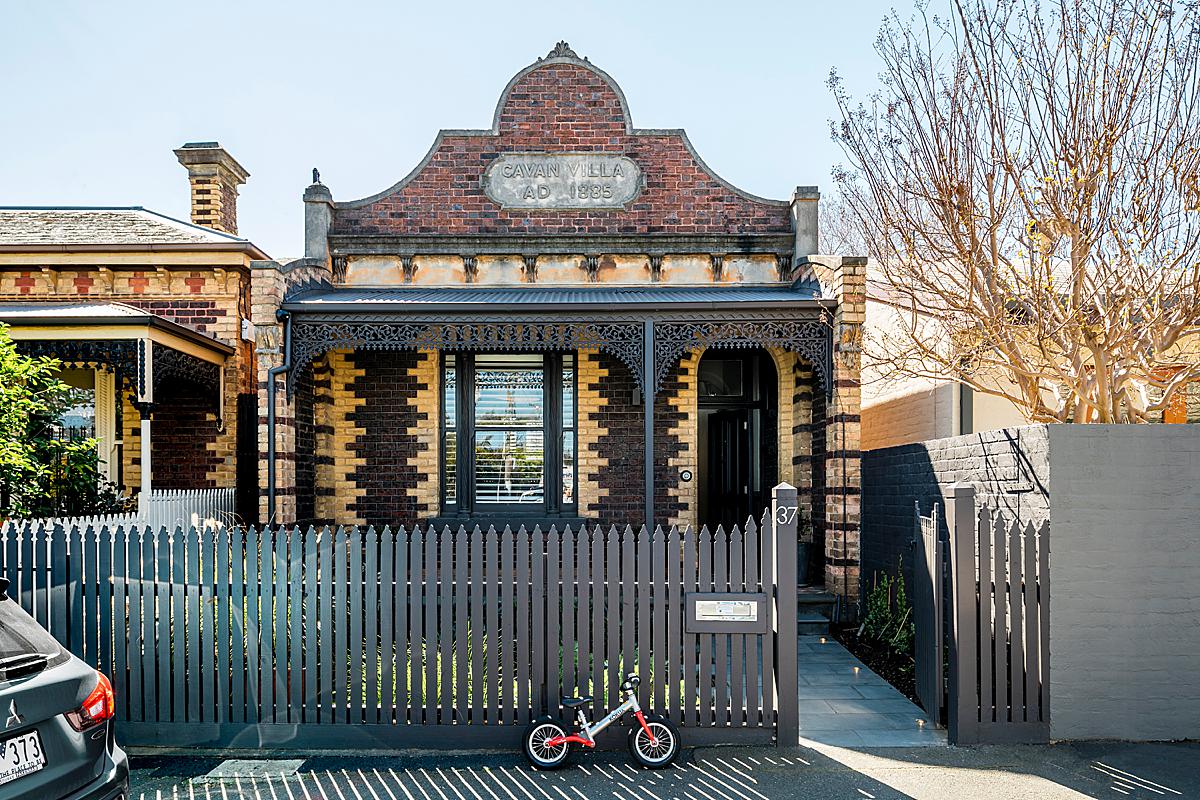 "The overarching goal for any architectural project is to tell the story of the place and to capture the architect and builder's vision. This particular project was a renovation of a single-fronted Victorian Terrace which are very common in Melbourne, Australia. Most of these dwellings have a narrow footprint and often lack natural light as they are built wall to wall. They were originally designed to avoid the sun coming directly in, as to keep them cool in summer. The architect did an amazing job bringing new light in by building new living spaces in the back that are interlaced within private courtyards — blurring the boundaries of the inside and outside space. Capturing the light and how it streams in and passes through was very important."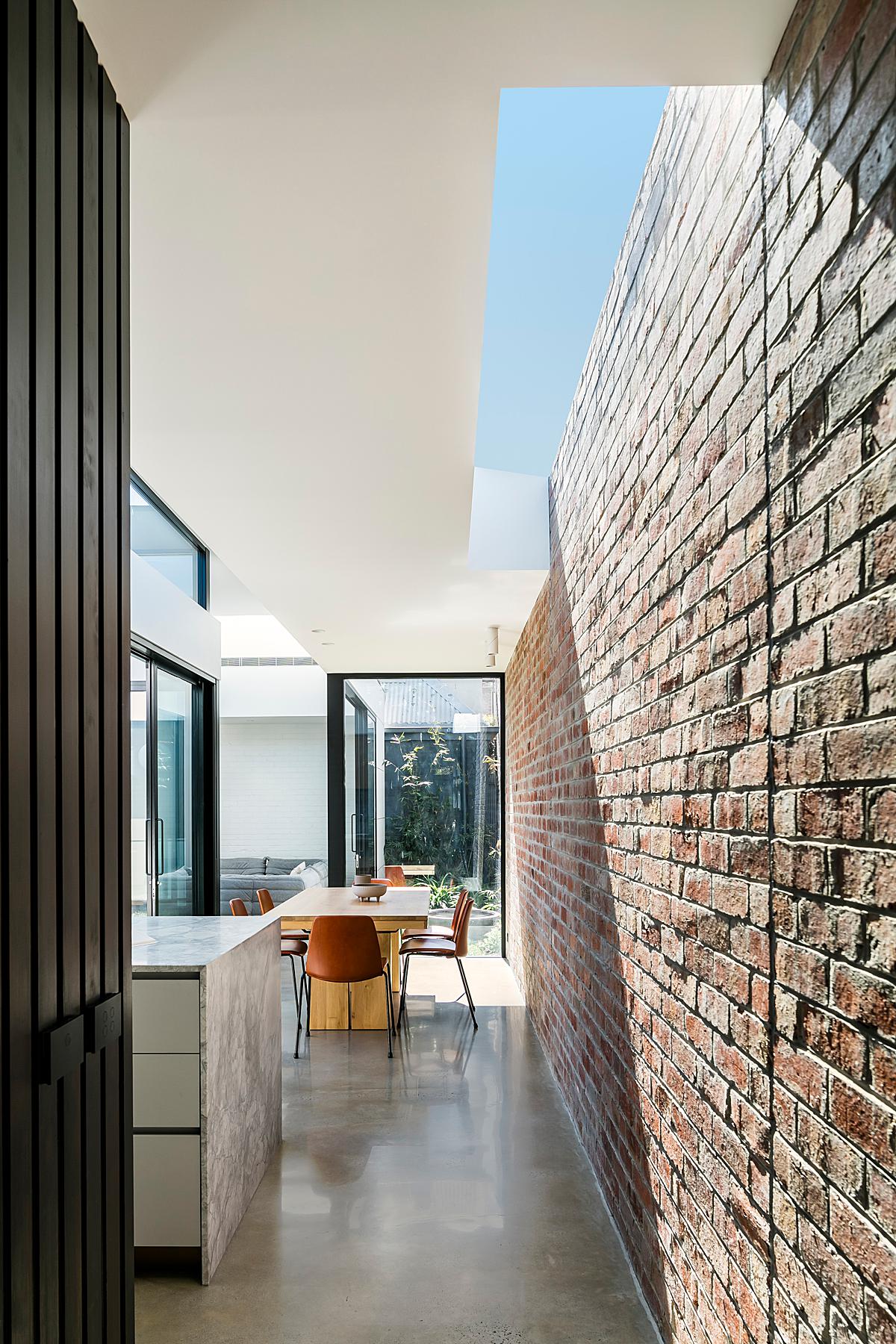 This is evident as we see that nice directional light pouring across the brick wall. We are able to understand the disparity between the harsh sun and the shaded areas of the home, and get a good sense of how to feels to be in this space. By including the figure here, we are able to note the scale of the home and understand the narrow walkway that spans the length of the home.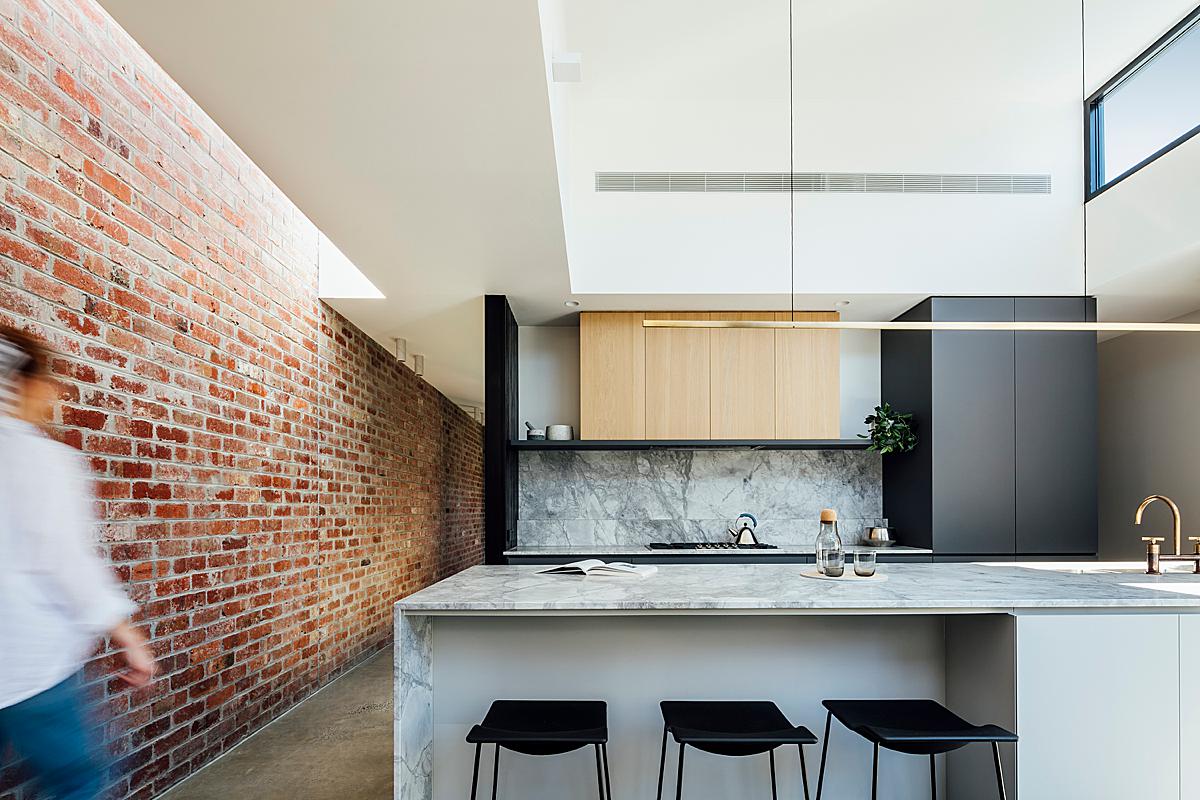 Michael tells us a bit about his process. He explains "Giving that the project is tidy, styled and ready to be captured, the weather conditions have to be right. It sets the bar for the final outcome. Creating artificial sunlight is often not feasible so I always try to be flexible with the actual day if it's possible with all the parties involved. [I'm willing to] change it if needed — it's always better than trying to make it work on a rainy day."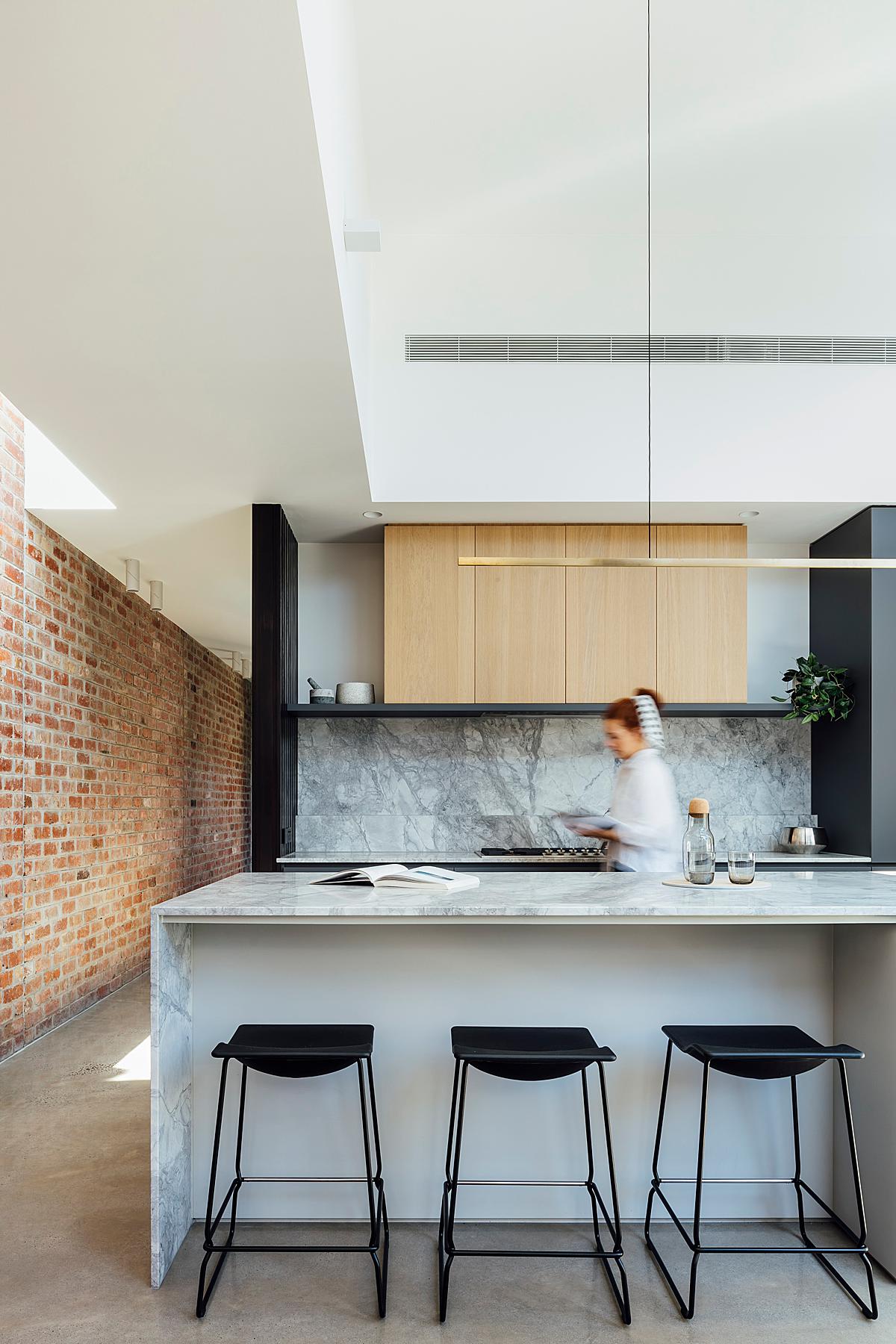 This is a great example of what he was saying. Look at that gorgeous stream of light zapping through the frame. It is evident that this house was designed with the sun in mind, so it only makes sense to photograph it on a day that (literally) highlights these elements.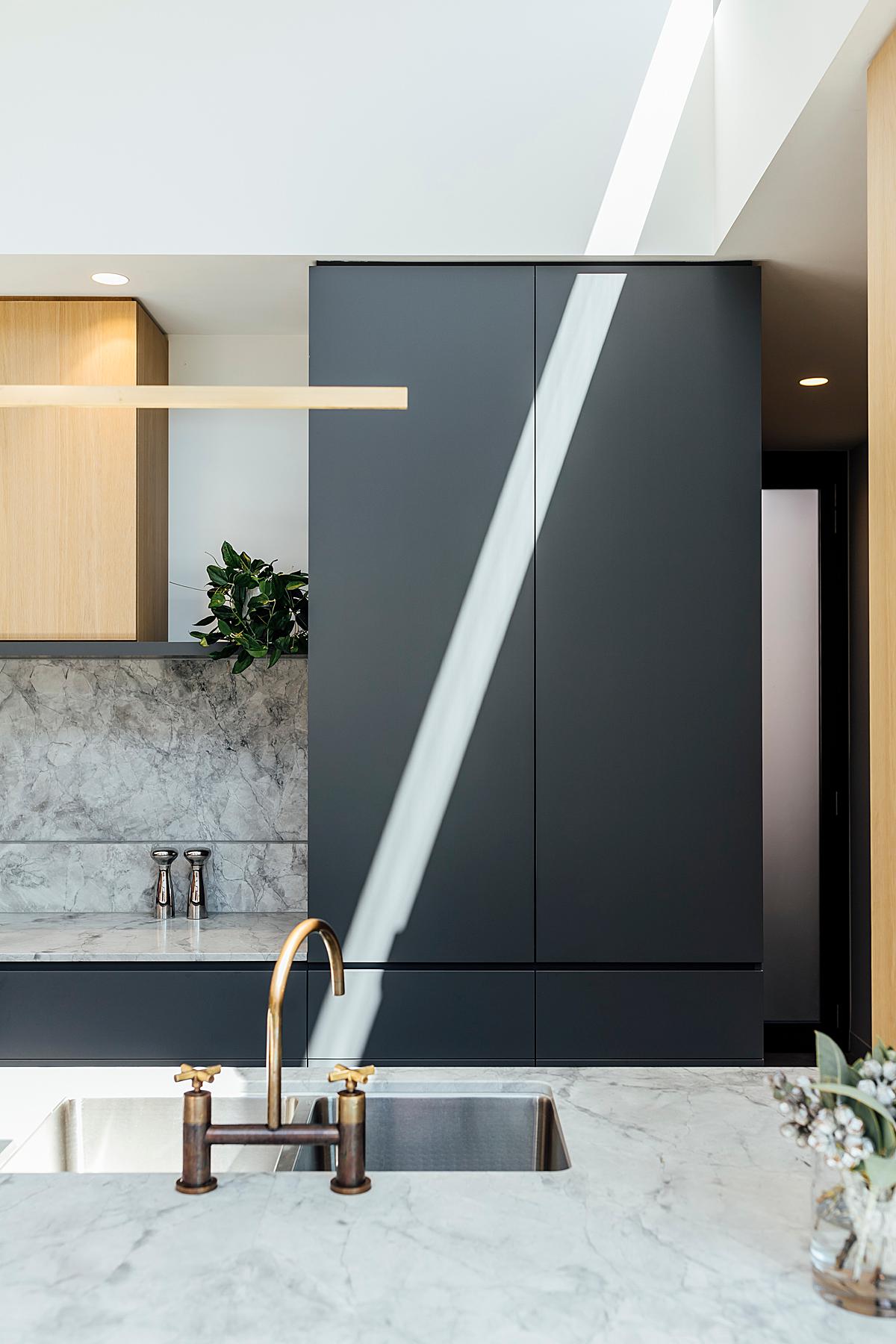 He continues "On set, I often decide on the hero angles without looking through the camera, but with my eyes first. This is also a good way to create a run sheet for all the angles that are required but also possible. With the use of tilt-shift lenses I always try to capture the final frame in camera — I rarely crop in postproduction. Bracketing is a must to be able to bring back highlights or lighten up dark areas, so all my hero images are always captured on a tripod. To free myself from this very restriction I optionally explore the space through the lens and capture detail shots by hand with an open aperture. This can [provide] angles I missed prior."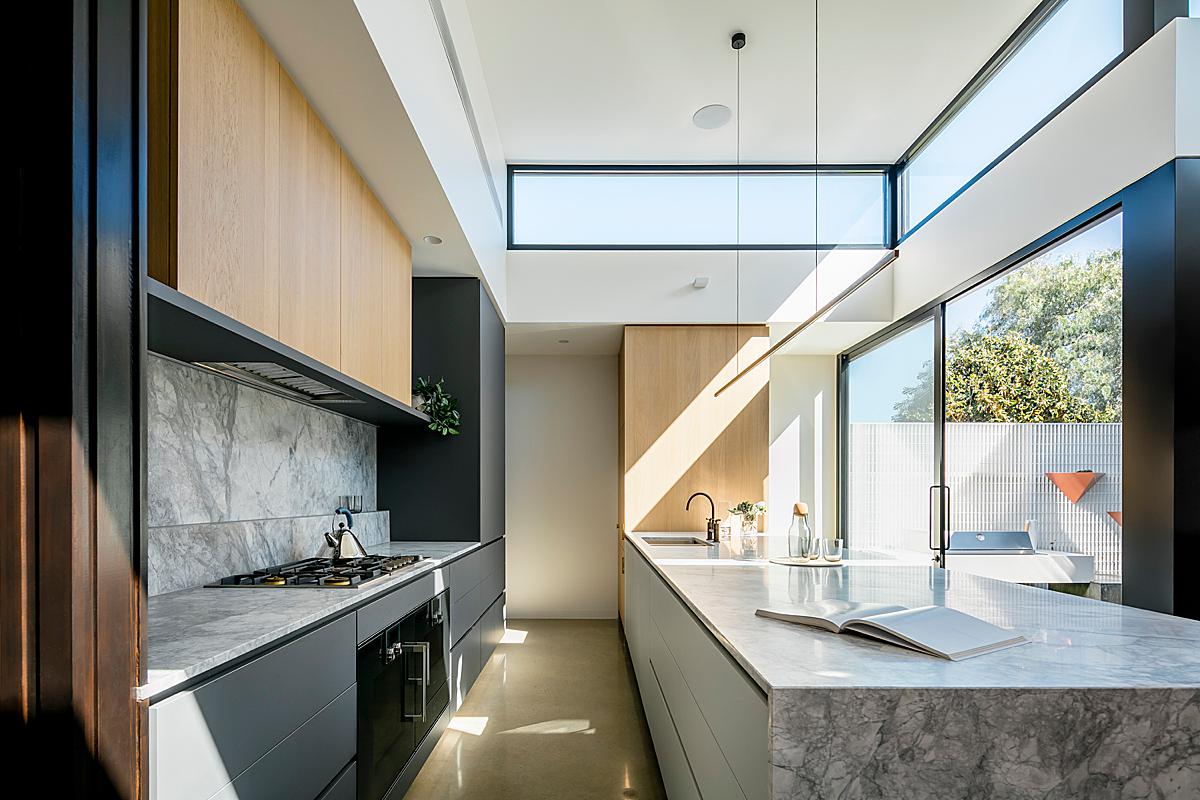 I love the complexity of this space and how Michael translates it. With the well timed light streaming in, it contributes to the number of leading lines and interesting shapes that create this graphic and interesting scene.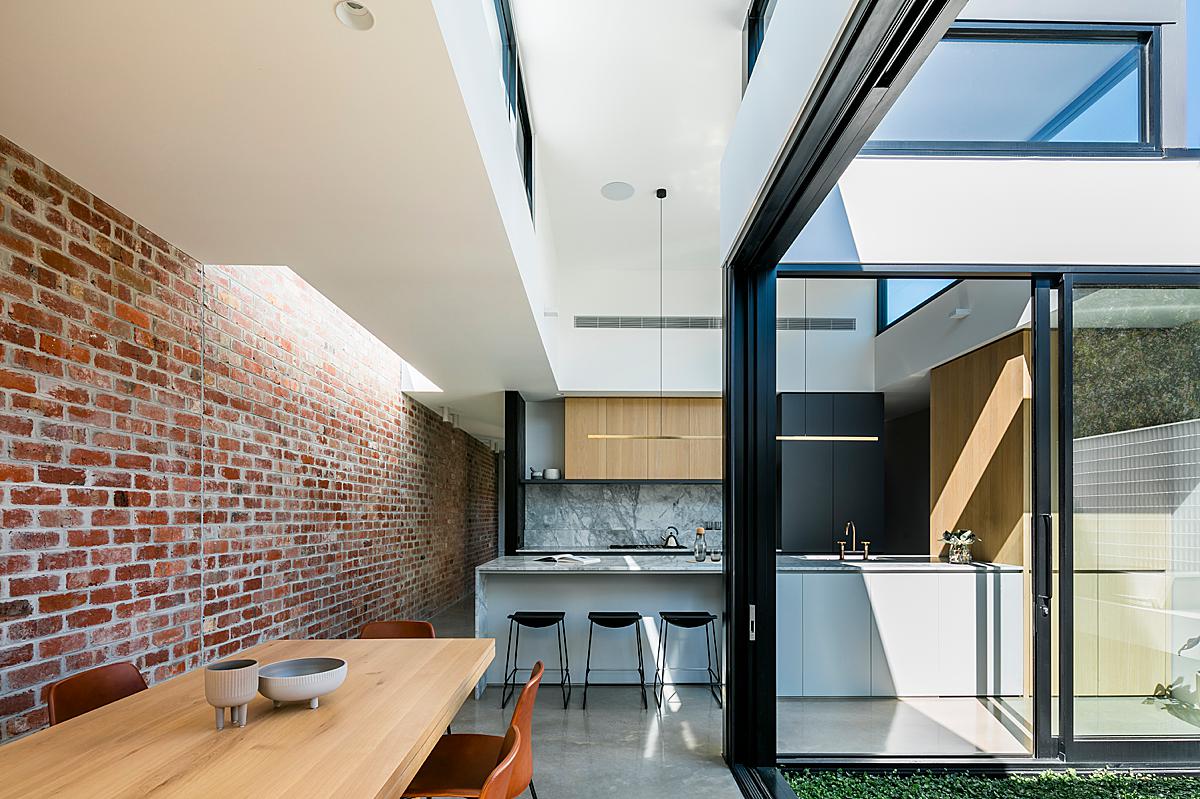 "Anticipating the light that is moving around is always the biggest challenge," Michael explains. "When the architect and myself were setting up, the place looked already stunning. In the beginning, I am often a bit overwhelmed with the angles that are needed and that are possible. Sometimes I wish I could stop the light from moving to have more time for each angle. But quite often, as it changes directions, it can also create new scenarios that can be surprising."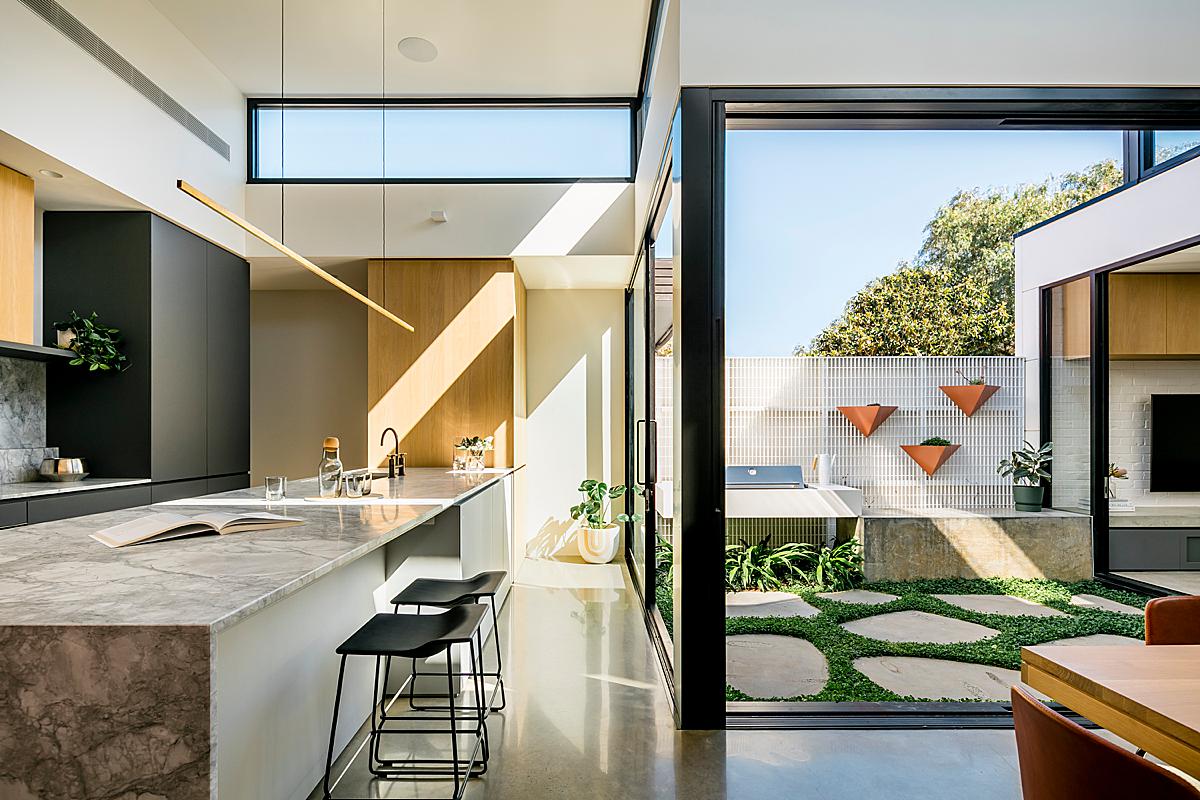 Michael's favorite element of this house was the bold red brick wall. He notes "It creates a beautiful contrast to the black framed windows and white walls. The choice of colour matching in the interior styling emphasises it, and blends [the elements of the home] together well."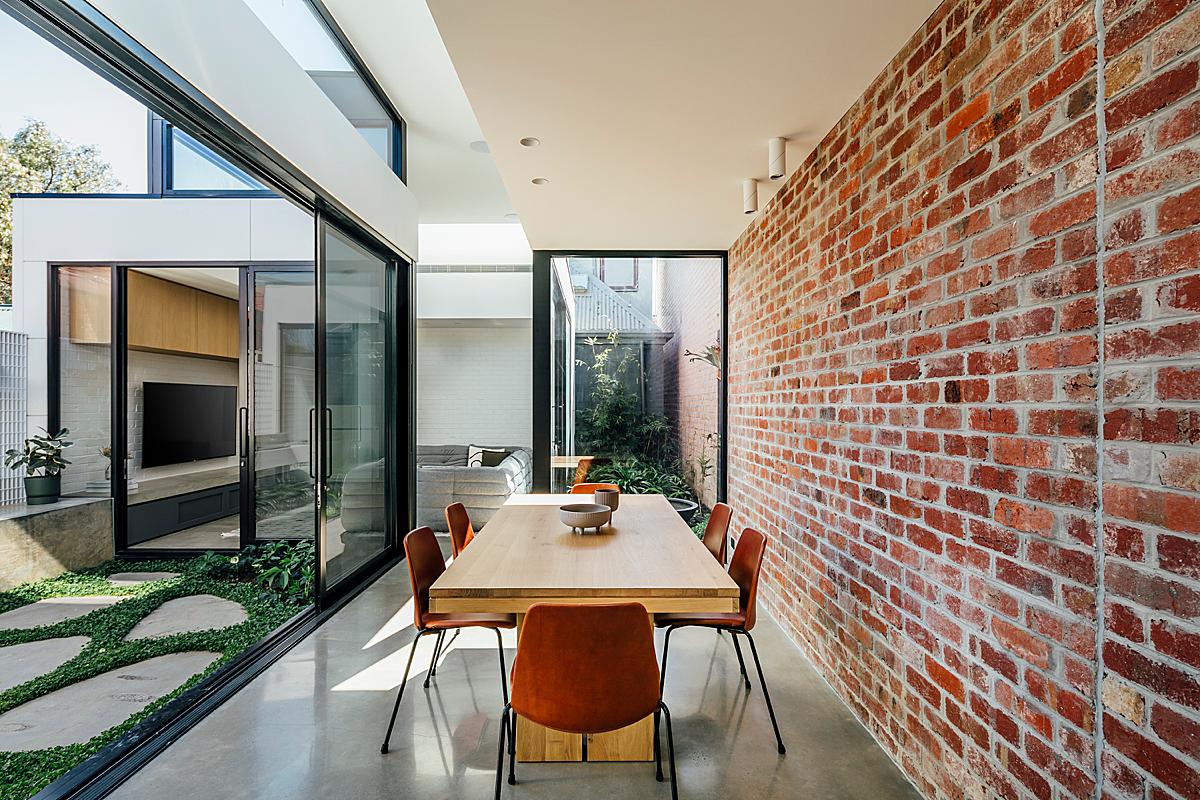 On post-production, Michael shares "The post-production plays a major role in my process — just as much as the actual photoshoot. I think a lot of architectural photographers pay too little attention to it which results in flat images, or in some cases, too much which can lead to over-processed and unnatural-looking photographs.
There is also the common misconception that things can always be fixed up in photoshop — which sometimes it can, but there are things that are very time-consuming or impossible to do, e.g. dirty windows, unwanted reflections, blown-out highlights, and dirty flooring. These are things that are better being looked at before capturing any images."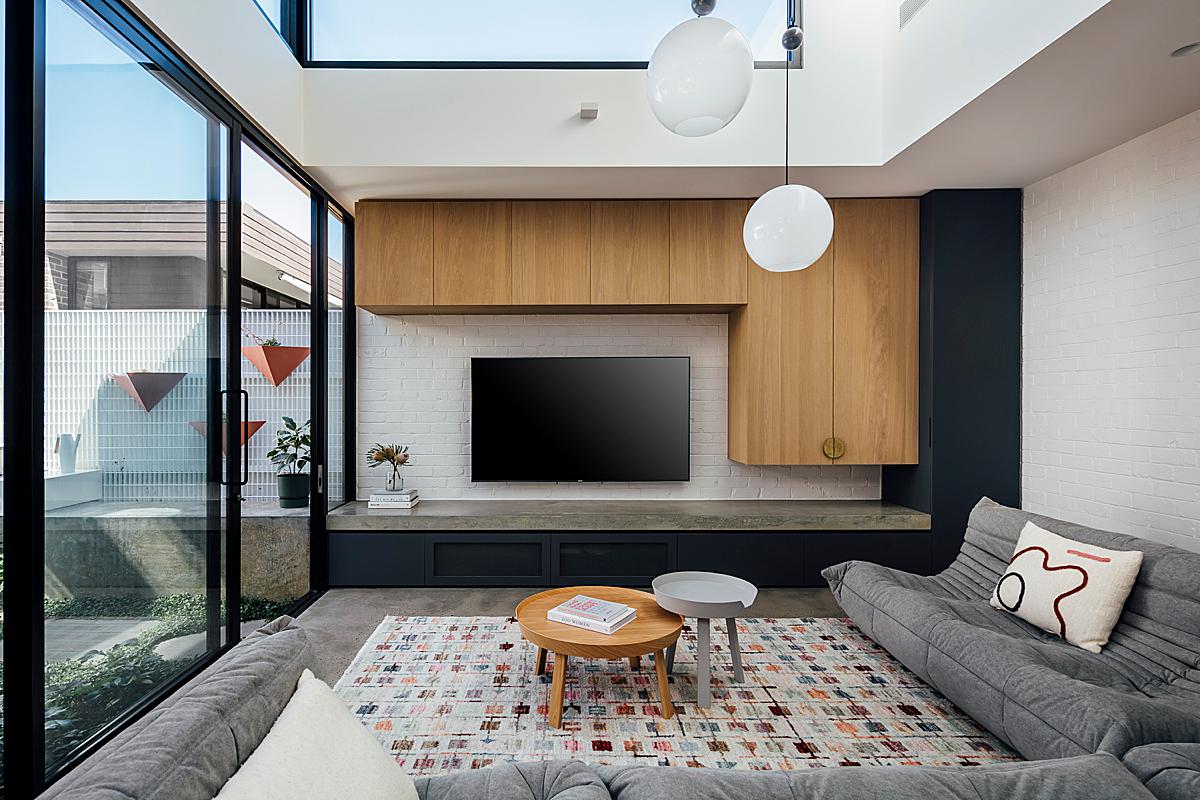 He continues "I often create HDR images to get closer to what our eyes can see and use Lightroom for the majority of the post-production. This particular architect has a great understanding of the photography process and I always receive very constructive feedback for the more detailed postproduction work which is done in Photoshop."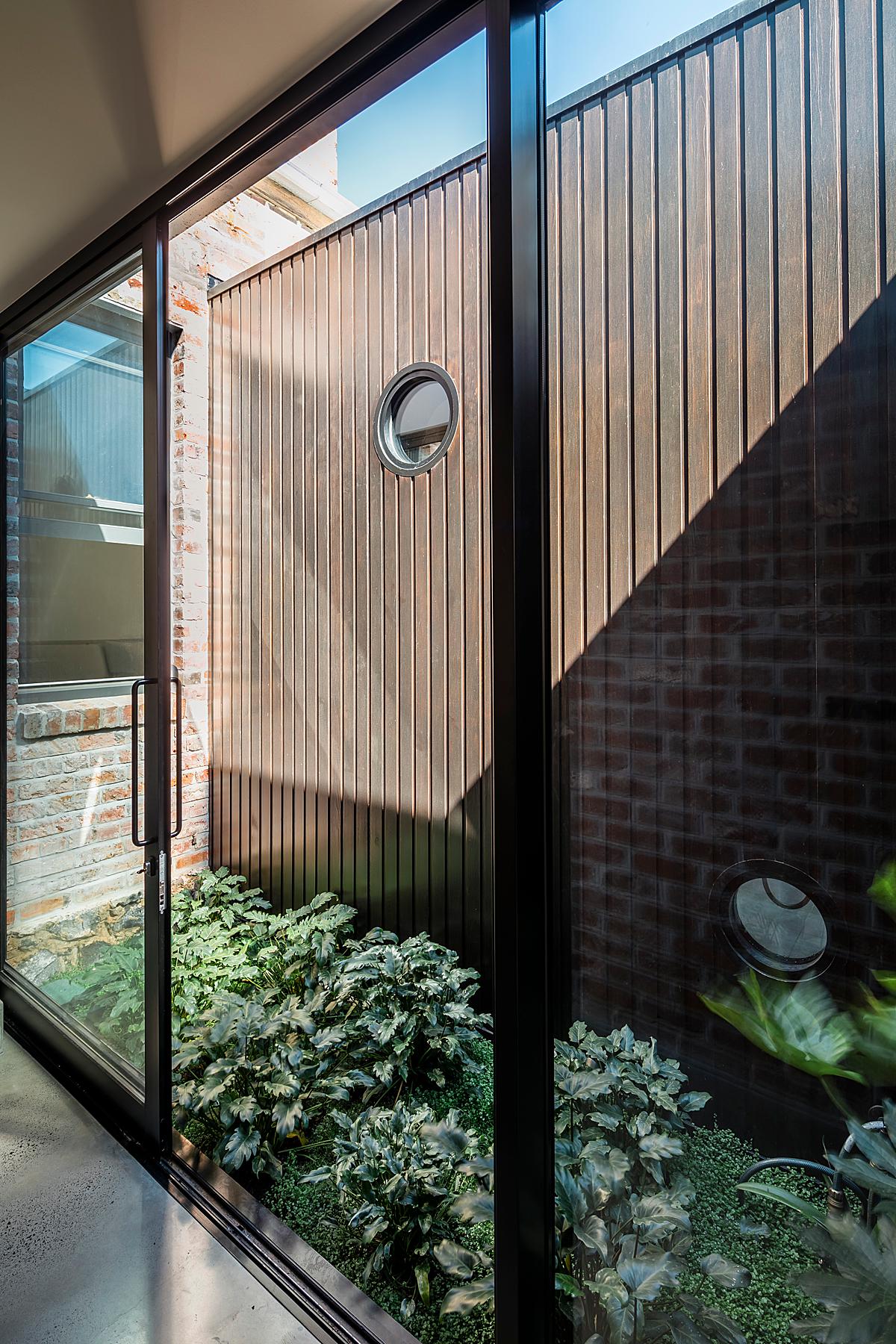 A big thank you to Michael for sharing great information with us about his shoot and process!
Check out Michael's website michaelkai.net as well as his Instagram @michaelkaiphoto to see more of his wonderful work.
If you have a project you'd like to be considered for Project of the Week, you can submit it here.