Jamie Hackett Shares His Photographs and Film of Dublin's Tallest Commercial Office Building
Project of the Week
This week's featured project takes us to the docks of Dublin where photographer Jamie Hackett is masterfully showing off The EXO building by Shay Cleary Architects.
Jamie is an architectural photographer and filmmaker based in Dublin himself, and his understanding and love for the area shines through in these photographs of The EXO.
The EXO is Dublin's tallest commercial office building stretching 17 stories high at the eastern edge of Dublin City. The building is named after its unique dramatic blue exoskeleton – inspired by the neighboring port cranes and gantries.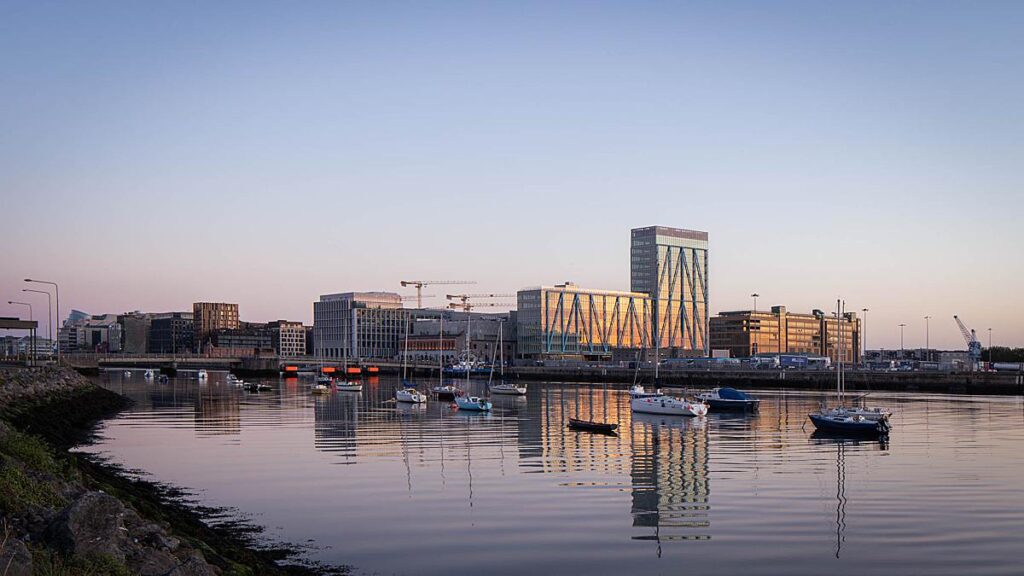 This project was photographed and filmed over three days. Jamie used his time to capture the project in a way that gives us – the viewers – a sense of completeness. We are able to understand The EXO wholly, as we've seen it from varying angles, at various times of the day. Jamie shows the building off in relation to its environment but also lasers us in on small details and textures as you'll see later on in this article.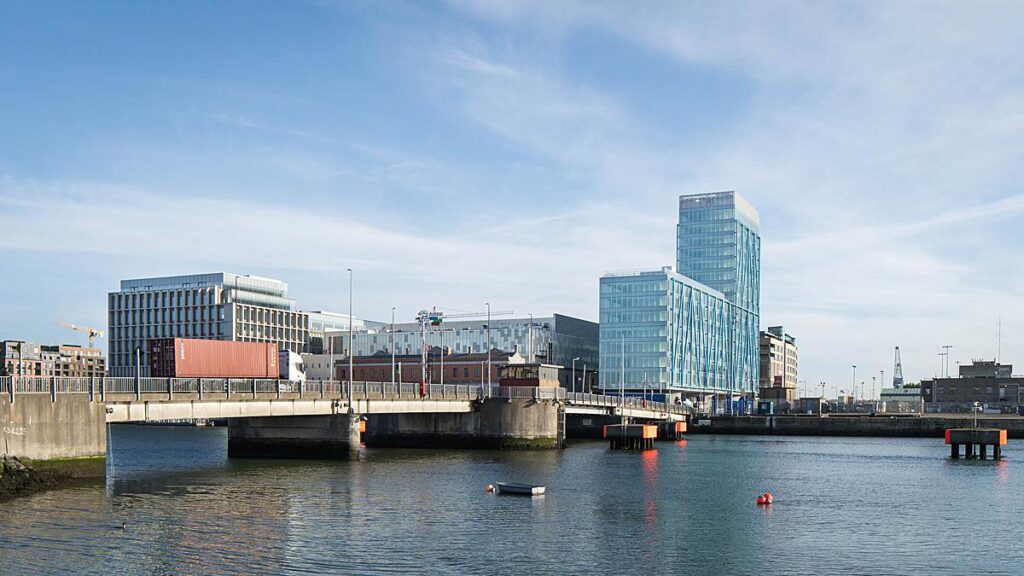 Jamie shares, "As the building was constructed on a small plot and was expressed structurally by elements of the blue cranes and gantries, it was important to photograph the building to reflect this. I wanted to capture the overall grand scale of the building but also highlight the smaller moments that presented themselves which give character to the architecture."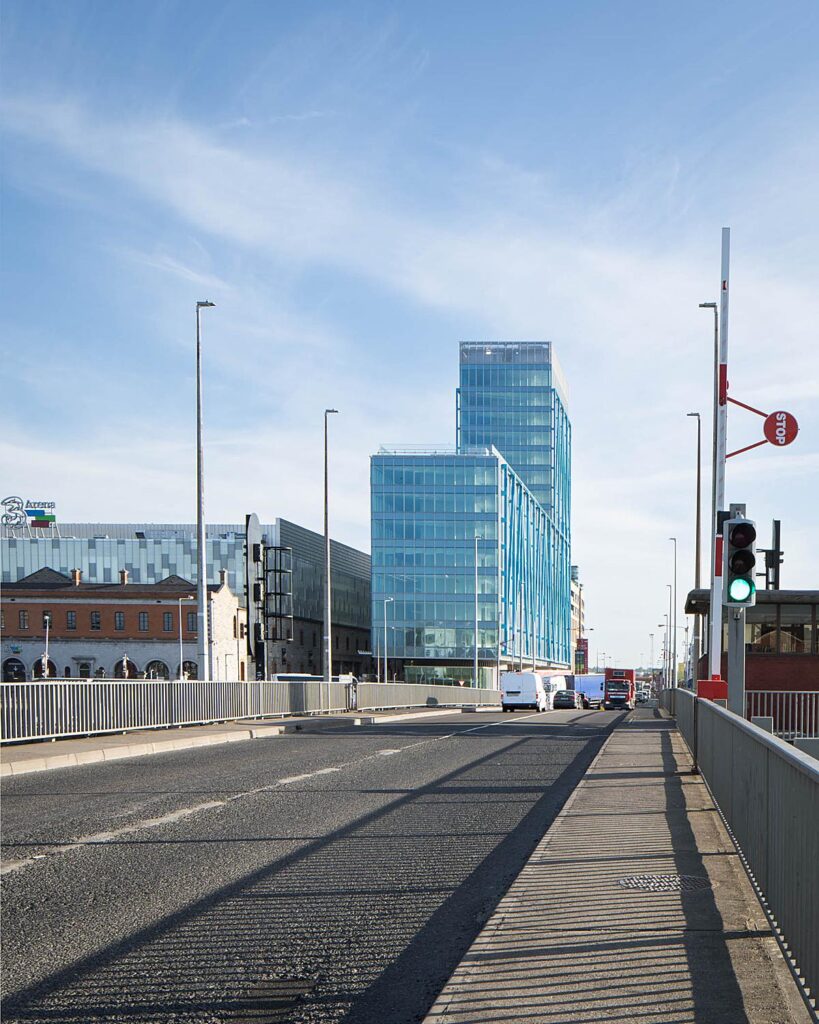 "The project was photographed over the course of three days. I dedicated one day to the interiors, another day to the exteriors and an additional day for environmental shots to give context to the building," he tells.
Jamie goes on to give some wise advice, "I think when it comes to photographing an architectural project you need to visualize what the whole set of imagery will look like as it gives you a good foundation to find compositions that will complement one another and create an overall stronger set of images."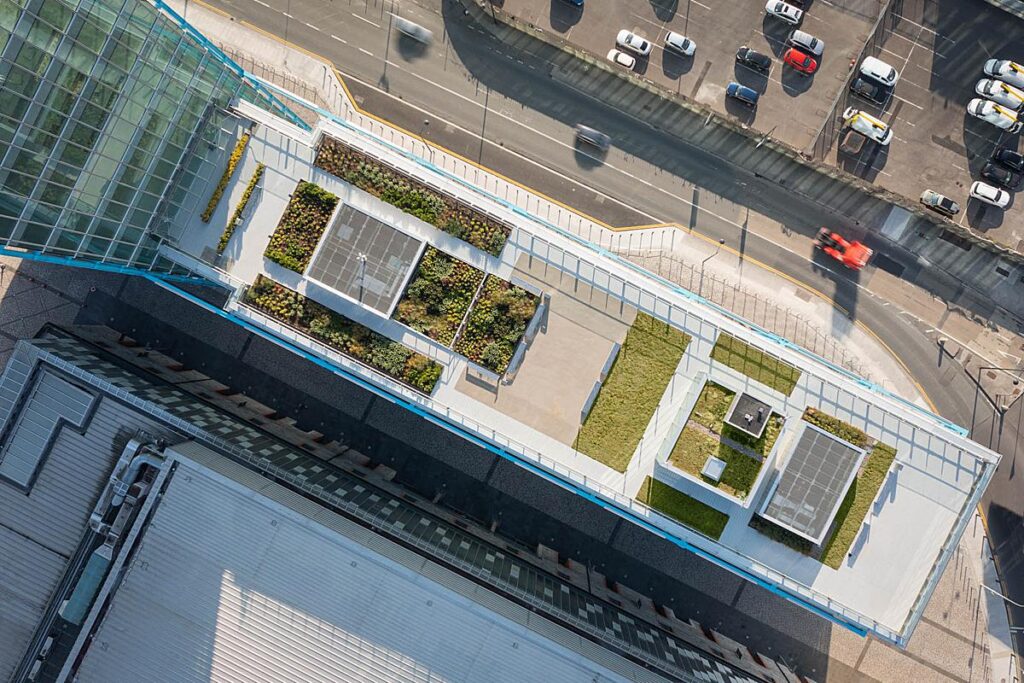 I do think that Jamie has fulfilled that ideology perfectly. He translates what it's like to be at The EXO by showing us a set of images that is very different from each other in terms of lighting and perspective. Some are quiet scenes and others are busy with the bustle of the city streets. And yet, they all flow together perfectly, fleshing out one great story.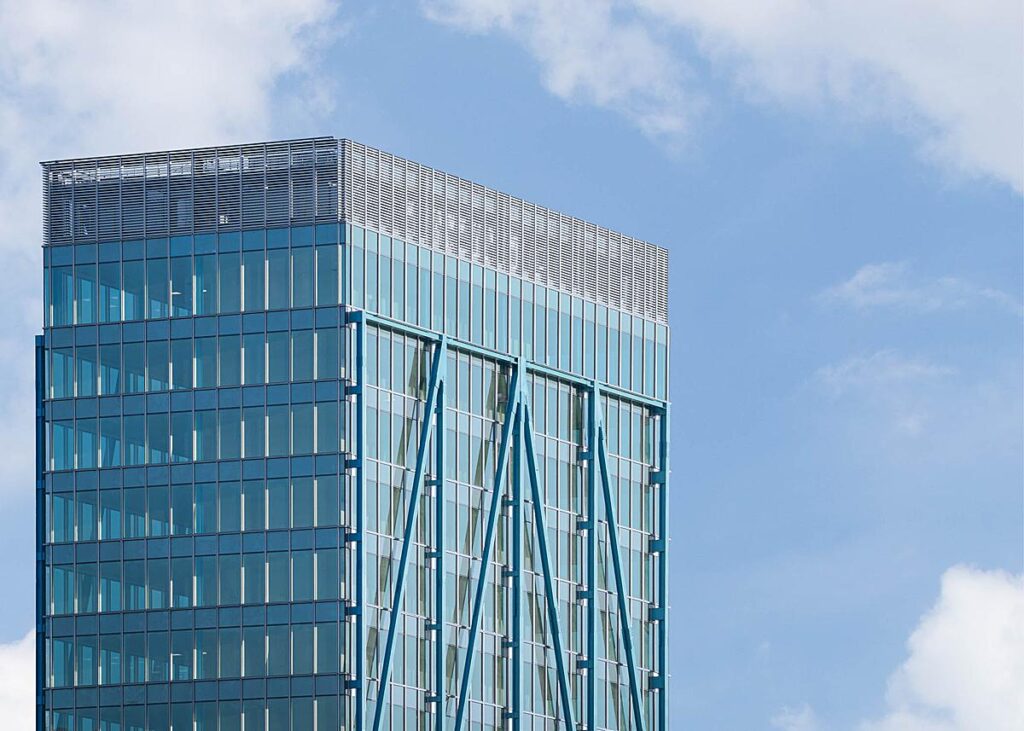 "I normally don't do scout visits for my photoshoots as you can usually get away with just a sun tracking map but since the scale of this project was quite large I felt that this would be beneficial to get an understanding of the location. The augmented reality feature of the sunseeker app allowed me to plan the best compositions that I felt would visually show off the building in its best light. It also gave me time to go into detail with my client what their design philosophy was and which elements of the building were important to them," he explains.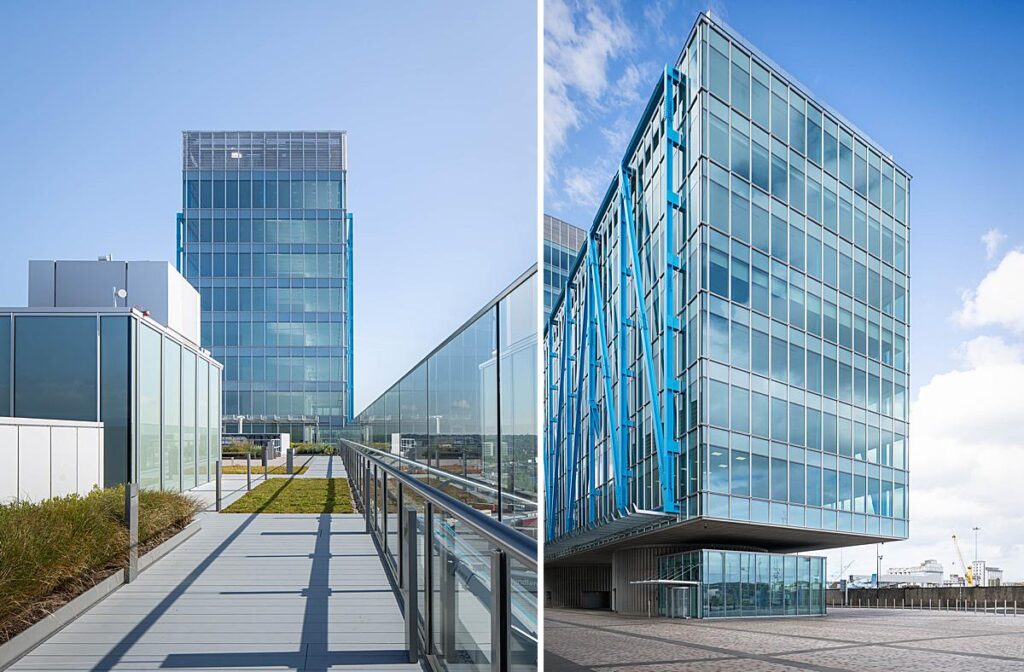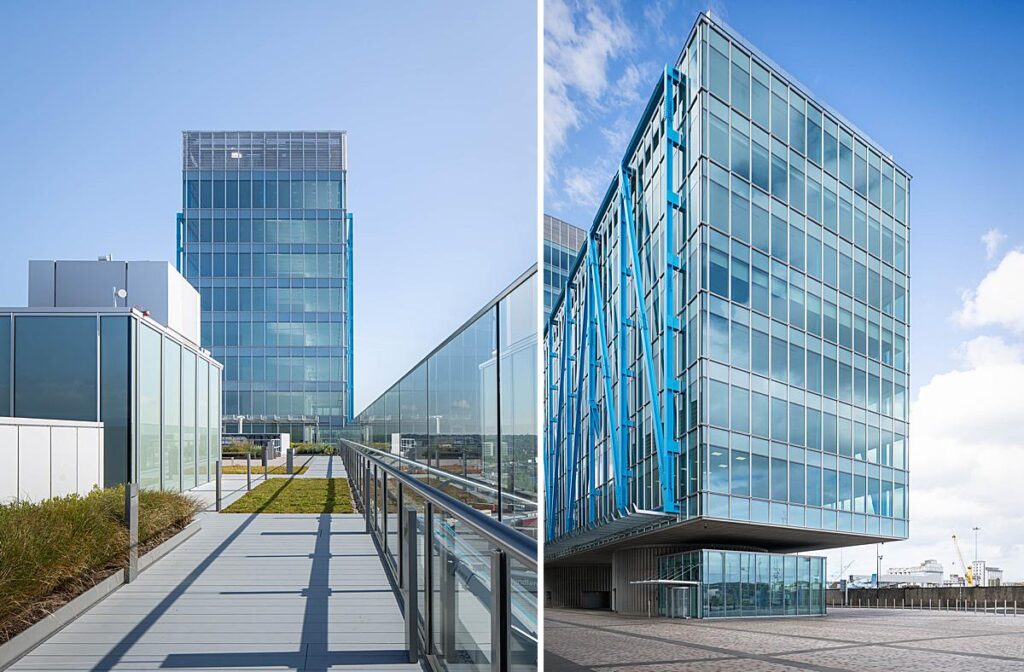 Jamie goes on, "By utilizing the sunseeker app to work out the best time of day to shoot each elevation I could put together a detailed map of the key compositions that I needed to capture. I also spent time on shoot days wandering around the location and trying to see if there were any compositions that I missed or new opportunities that may have arisen with the changing light throughout the day.
Given that the interiors were an empty shell waiting to be fitted out for the new occupiers, I felt that it was important to capture them with dynamic light to help create depth and interest."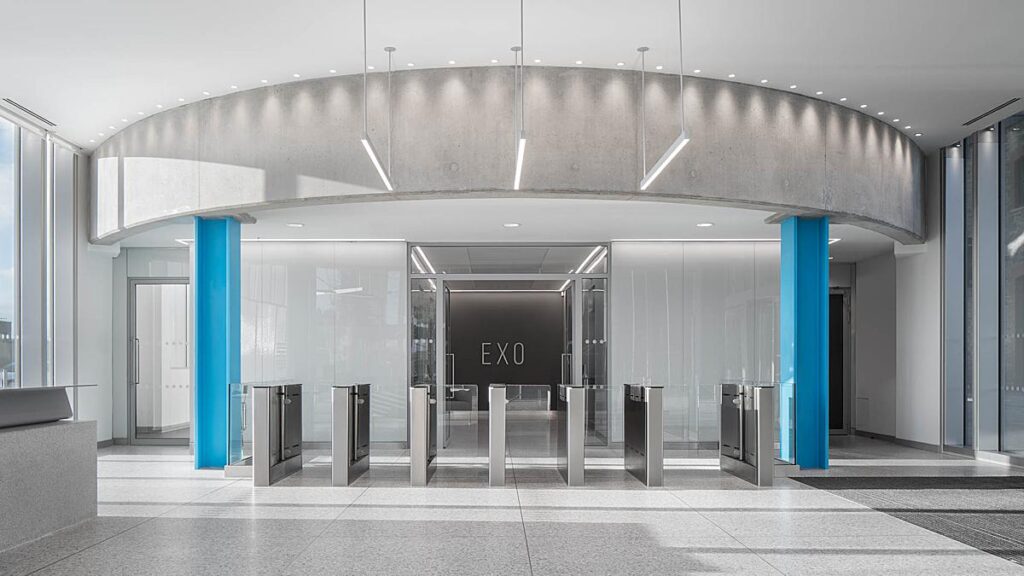 That dynamic, directional light creates long shadows and interesting highlights. These patterns give visual interest and let the images radiate a sense of place and time.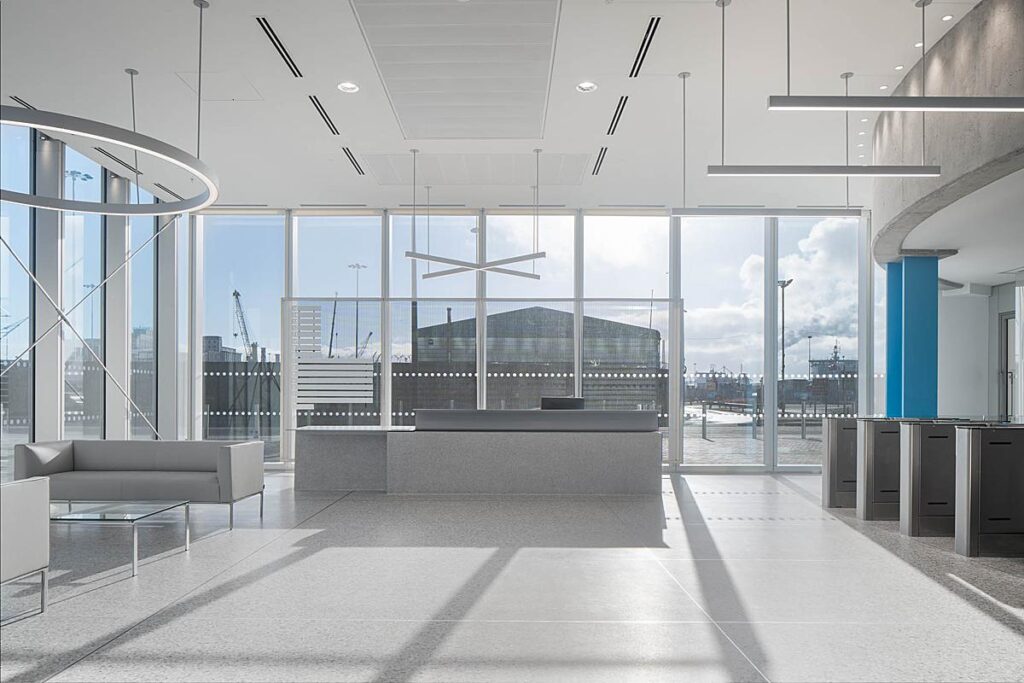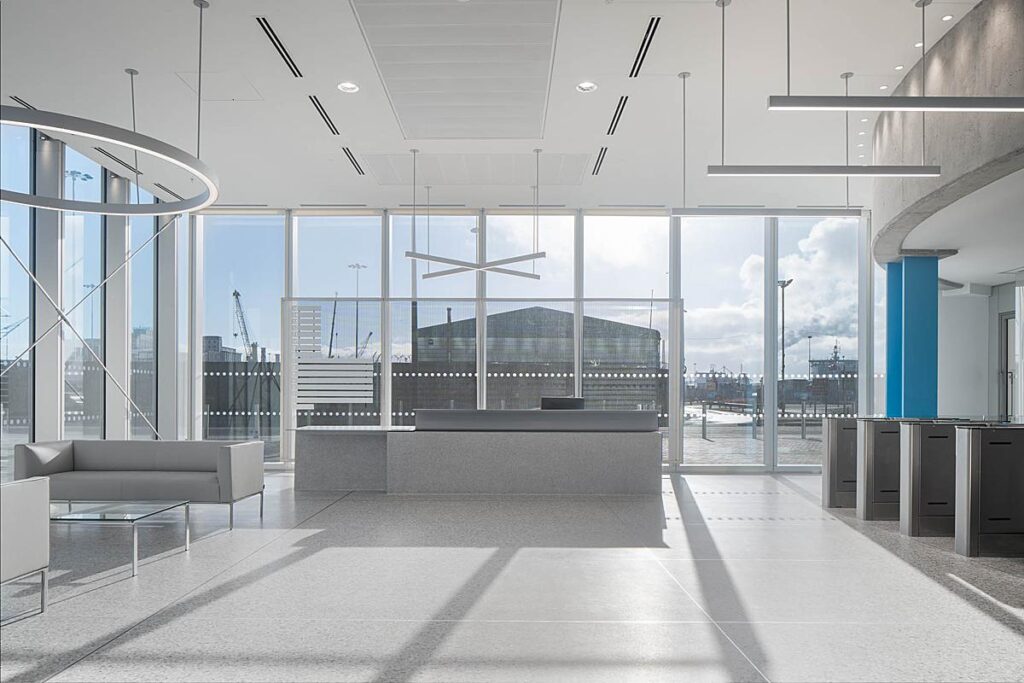 I appreciate that Jamie took the time to seek out small, interesting moments to pepper in with his images. His macro and micro perspectives of The Exo help us place ourselves there. Don't you feel like you could just reach out and feel the texture of the wall, and the heat of the sunlight on your hand?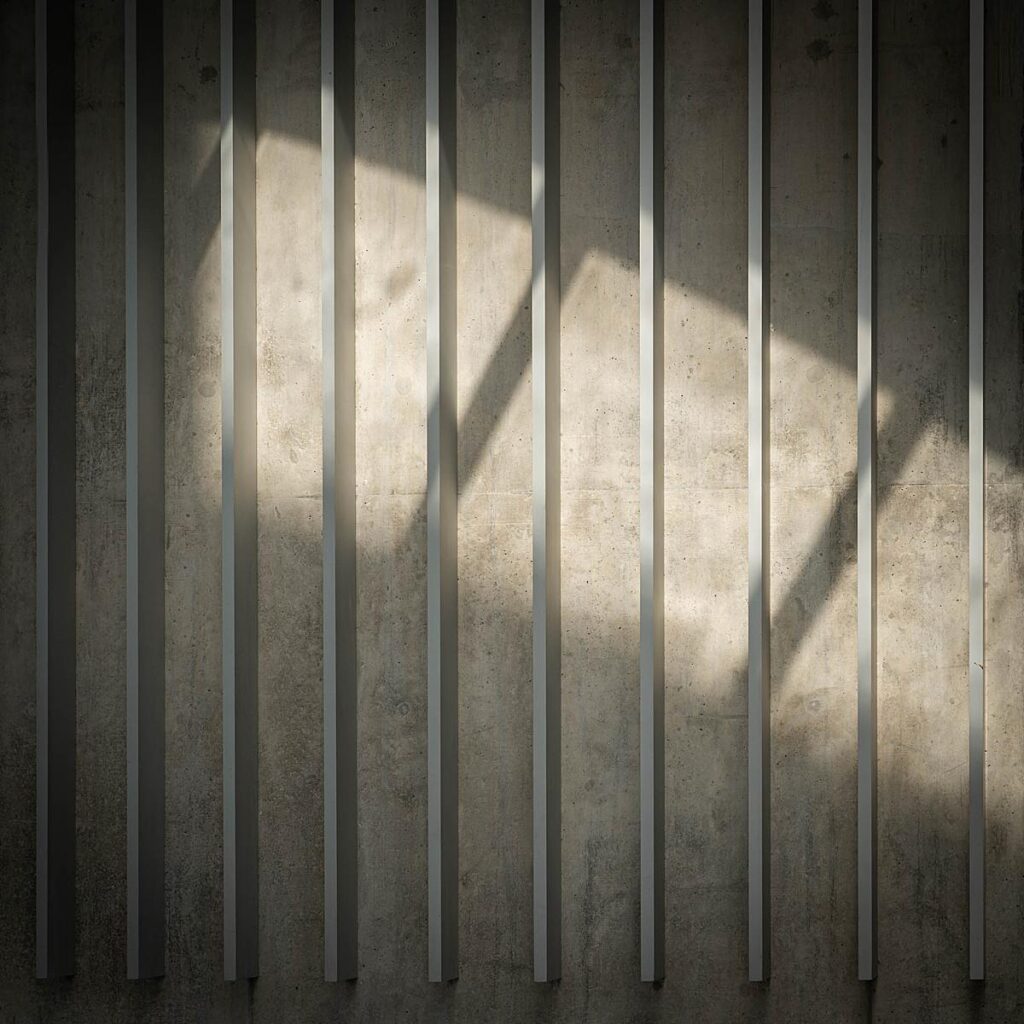 "I had to liaise with the onsite construction firm about the on-going construction site hoarding and MEWP's surrounding the building to try to get the ideal shots when the site was cleared," he explains. "It was definitely challenging trying to work out when certain sections of the building would be cleared with construction and also keeping track of the ever-changing Irish weather forecast. There was a bit of luck when it came to the weather!"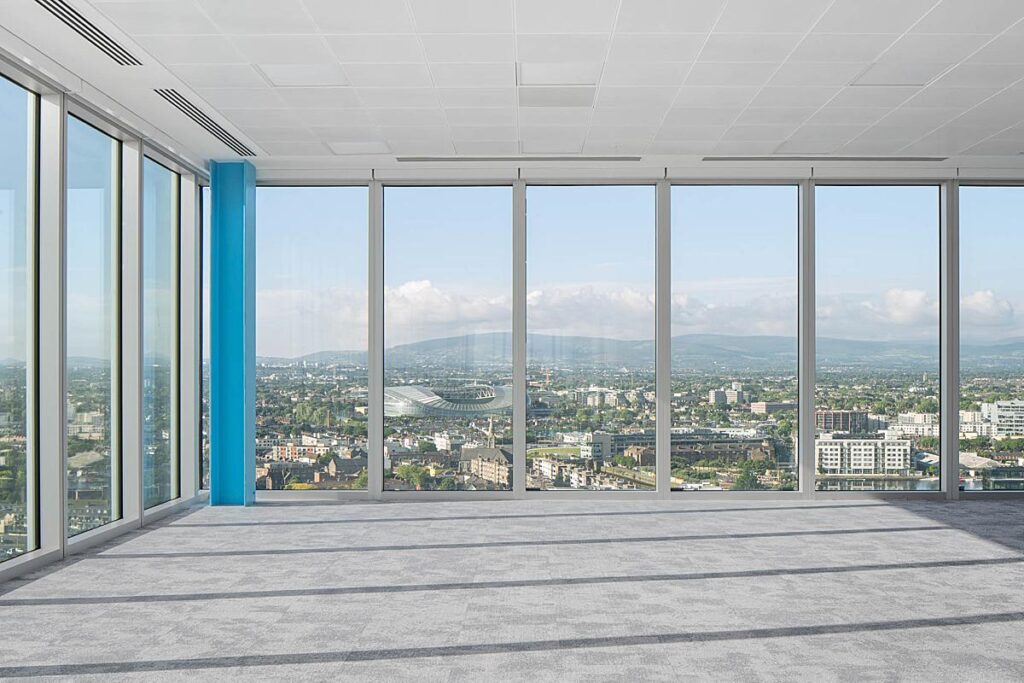 Jamie's twilight scenes of The Exo round out the series and show off the interesting lighting design. Using pedestrians and passers-by translates the scale of this structure. We feel as if we are part of the crowd walking by.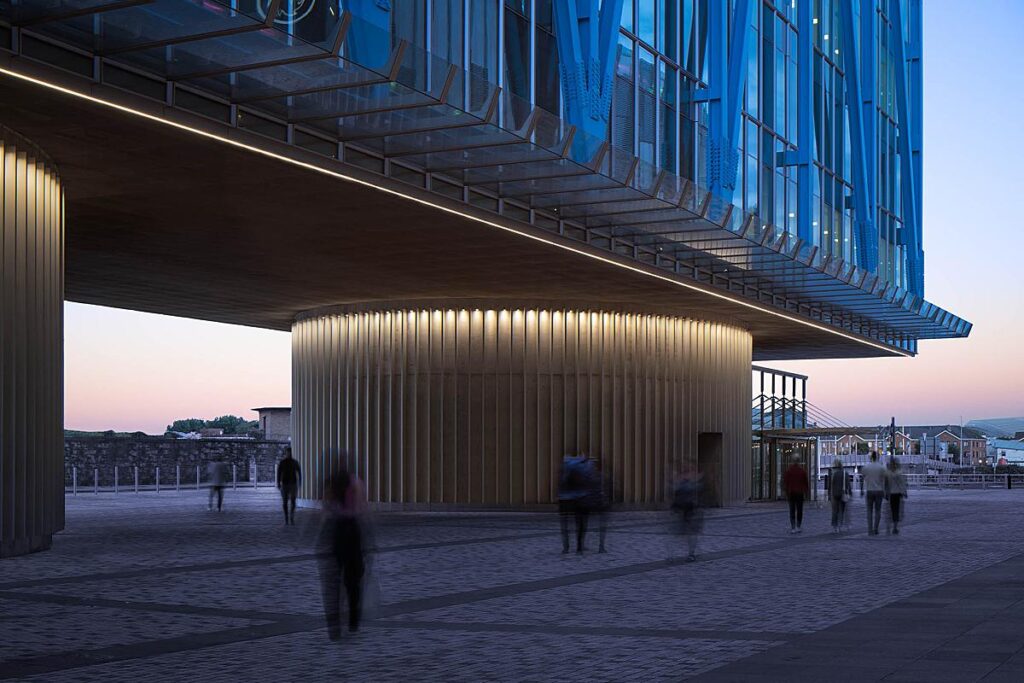 He gives us some insight into what it was like photographing the building at dusk, saying, "The dusk shots required a lot of logistical planning in advance to make sure the site was cleared and that the on-site security personnel were available to walk all 15 floors to turn the sensor lights on.
The lights would stay on for about 15 minutes so I had to keep capturing every few minutes to make sure I had enough stills that I could merge in post production. All in all it took around 40 minutes to capture each night time shot which was definitely a challenge!"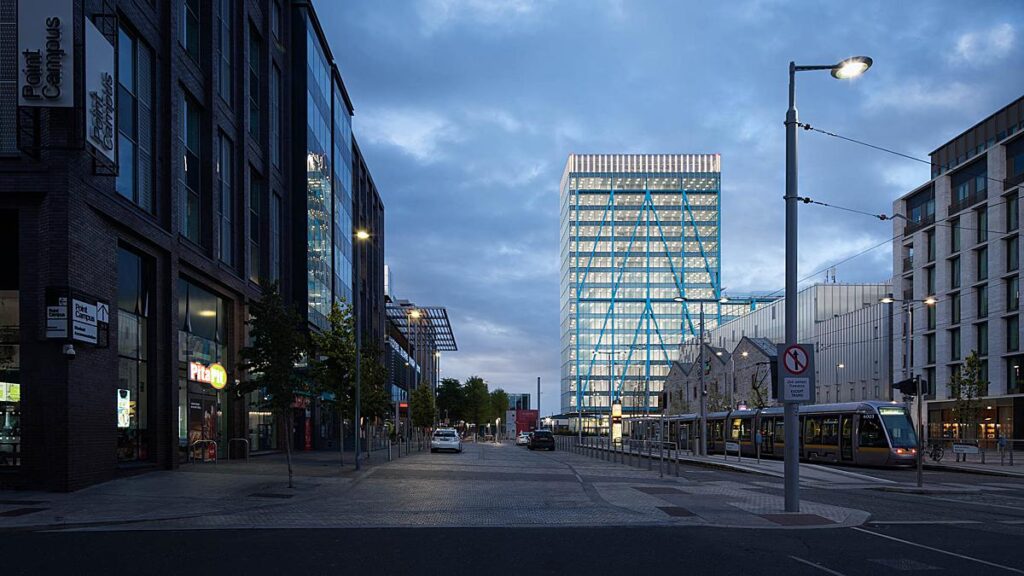 His patience was rewarded. The evening photographs of The EXO really (and literally) shine. Our eye shoots straight to the building. Its warm glow amongst the cool sunset colors portrays it as an inviting place to head to. It piques our interest and captures our attention.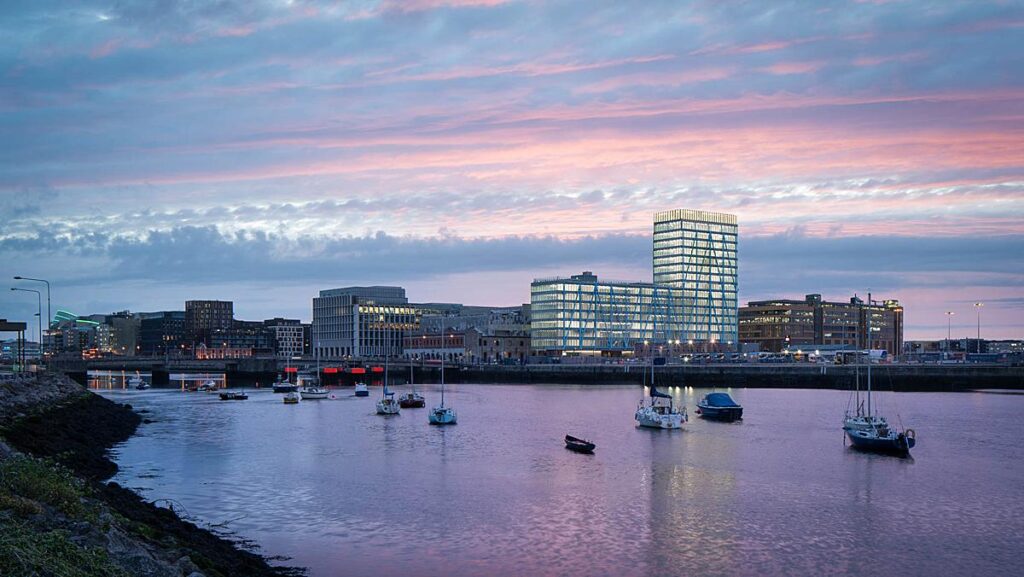 Jamie has also included a lovely film for this project.
I appreciate that Jamie's film for The EXO isn't just a bunch of clips filmed on a slider set to music – but is also an interview with the architect who explains the methodology behind the design. It's rich in movement, light, sound, and helps us get a good feeling for the building. You can view Jamie's film here:
A giant thank you to Jamie Hackett for submitting this project in to us for POTW!
See more of Jamie's work online at jamiehackettphoto.com, and on Instagram @jamiehackettphoto.
If you have a project you'd like to be considered for Project of the Week, you can submit it here.