Connor Daly Photographs A Collection of Village Hall Stages in His Phantasmagoria Project
Project of the Week
Connor Daly is a photographer based in London who has a myriad of fine art projects in his quiver. Despite its seemingly minimal qualities, Connor's work is dripping with color, mood, and light.
One such photographic essay is his newest project Phantasmagoria which explores a swath of different village hall stages. Connor's website biography states that his photographs "through painterly and highly abstract style, are evocative of nostalgia, memory and the passing of time." Phantasmagoria is the perfect embodiment of that statement.
I've picked a few of my favorites here for you to check out: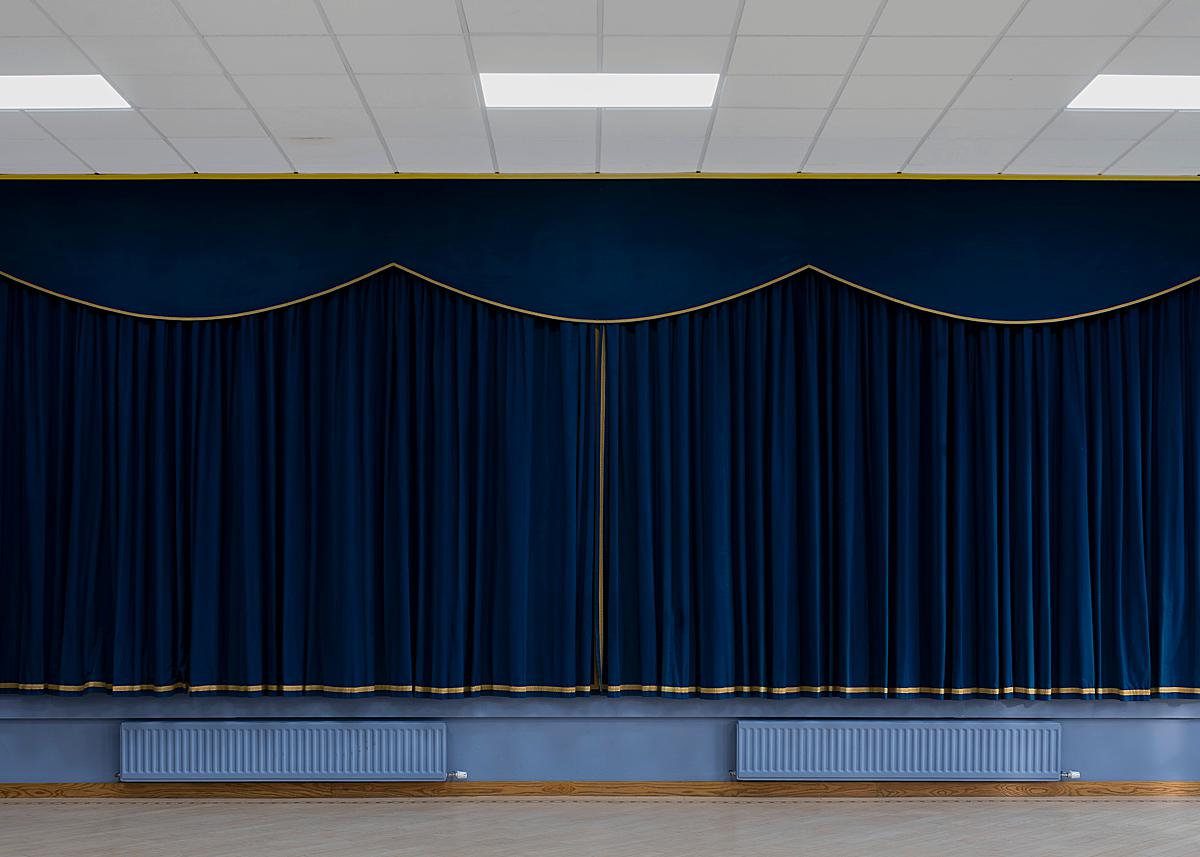 Connor shares how his project came to be, saying "I came across hall stages late in 2021, when I was scrolling through Reddit and someone posted a picture of a village hall in the UK asking 'Is this what all village halls look like?' The aforementioned hall had polished wooden floors, varnished pine wood features and a horrible brown velvet curtain. I guessed that it was probably built around the 1960/70s. After some initial research, I find halls in London, and gradually across the East Coast. I've made contact with a little over 100 halls so far, but after approaching an organisation that manages a database for UK halls, (of which there are an estimated 10,000). I've been told there are likely 3,000 with stages."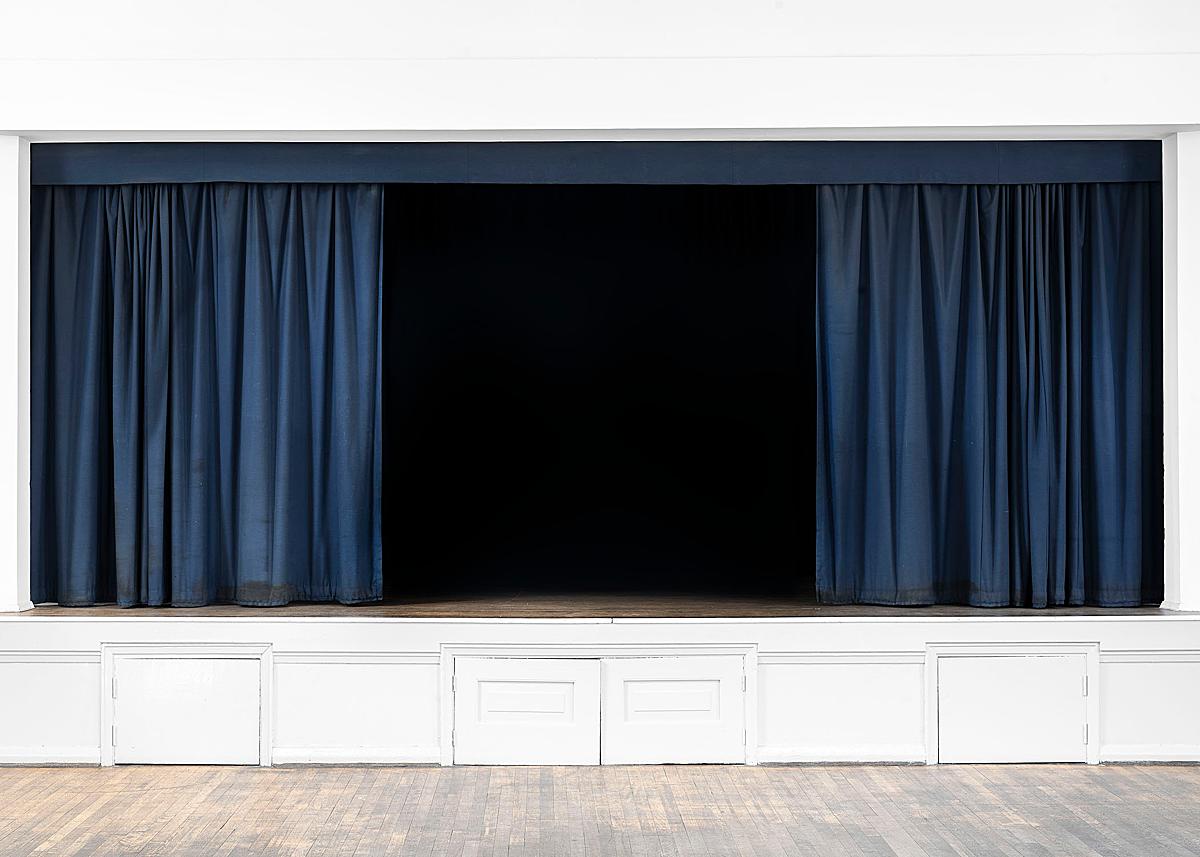 He tells the story of one of his favorite stage photos – Stage IX.
"Stage IX has quite a story attached to it. When I arrived to photograph it, I spoke to the church vicar who manages the site and she gave me a bit of back story as I setup. She explained it was built in the 70s, and that there is Abestos issues throughout the building and the foundations are built on top of a historic cemetery! This was quite a fairly straight forward shot. I had three huge windows directly behind, allowing plenty of natural light to flood in, which bounced around the lightly painted room. It was a cloudy day, so I didn't have to contend with any harsh shadows. It only took me about 10 minutes, start to finish."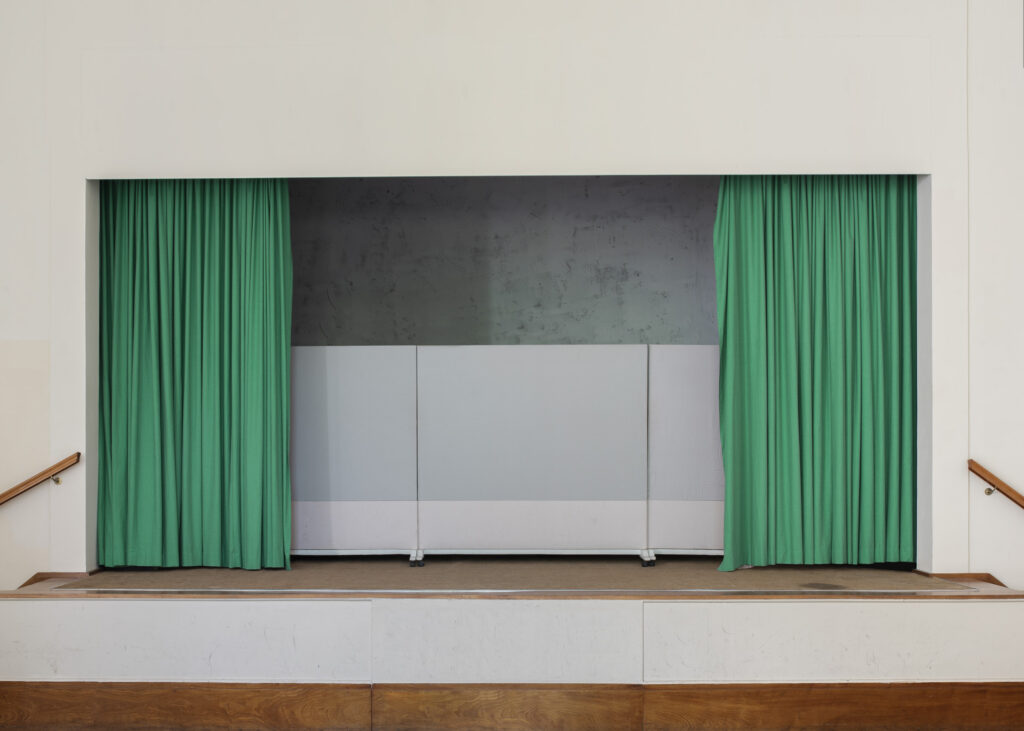 I mentioned Connor's website bio before, and I'll mention it again, because it is a great summation of his work. It says "Daly can be seen as arguing for his works essential difference from traditional understanding and practice of photography, as colour, tone and composition intersect to create something that hints at deeper narratives and moral allusions within, focusing on coloristic effects as a means of creating a particular sensation or experience." As we go deeper into the Phantasmagoria project, these simple compositions become interesting and compelling with bold crisp colors and dramatic light.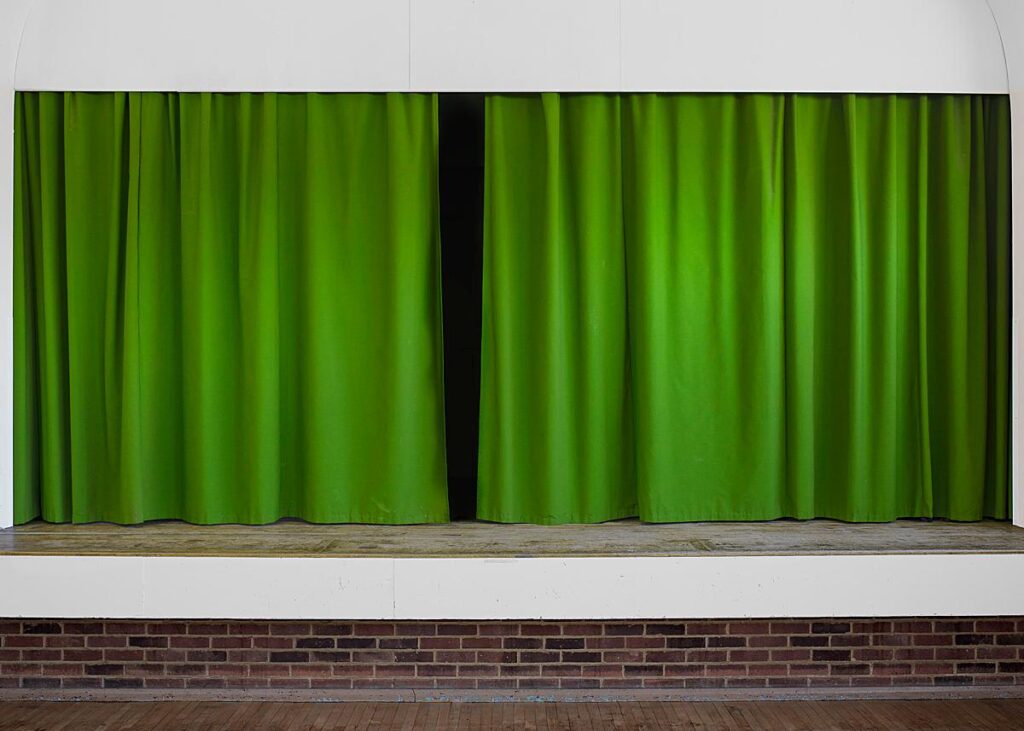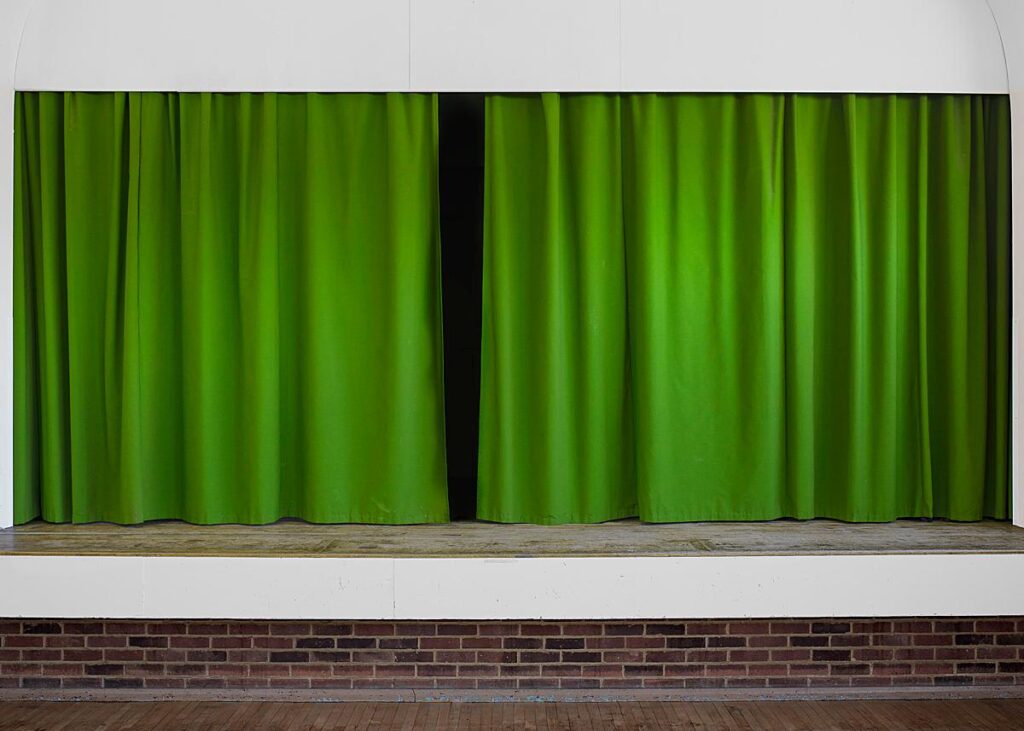 Connor says "These halls are central to the communities they serve. They host independent theatre and plays, children's nativities, town meetings and burlesque shows (in one particular case), yoga classes, weddings and many other activities. Generations of people have passed through these places, and in a way, their presence can be felt.
According to my research, permanent stages are no longer being built as part of new village halls, and as such the ones depicted in the project are the last of their kind."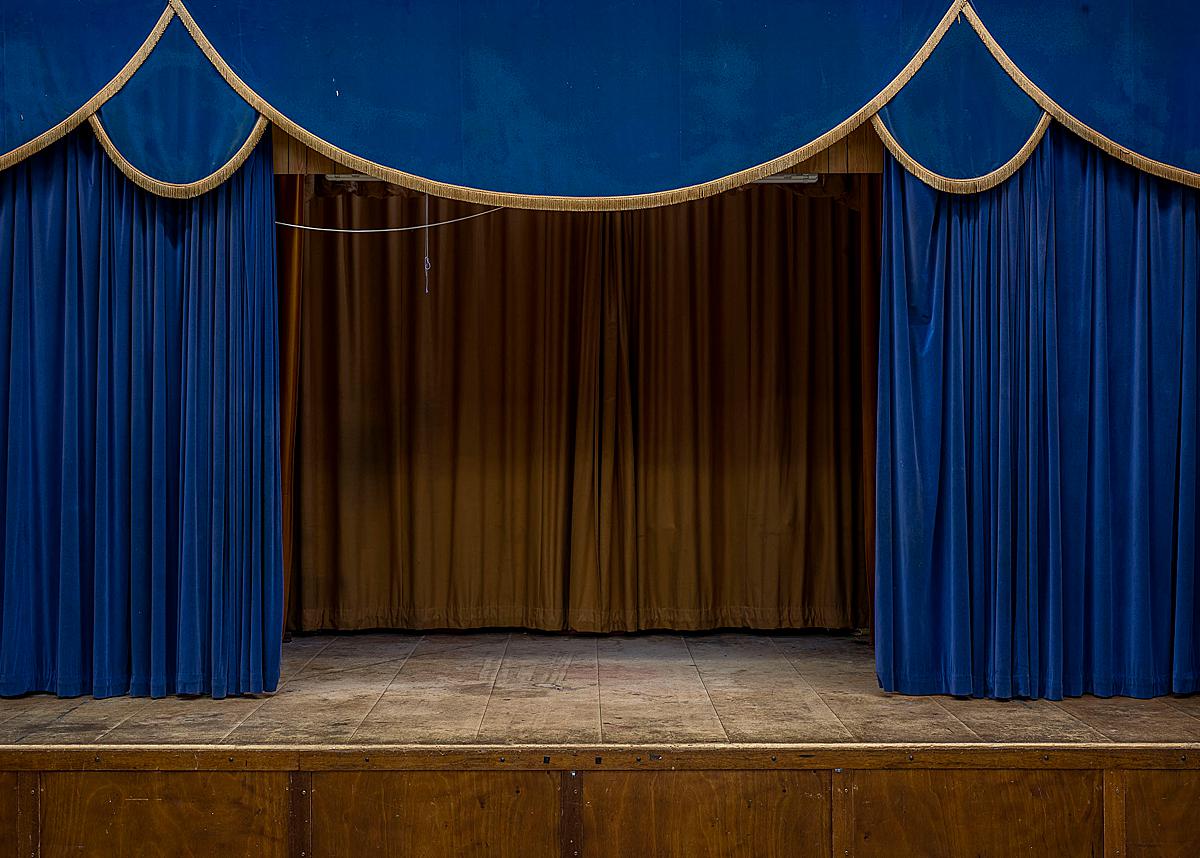 The next two images are my very favorite from this project. I love the high contrast and clean coloration. As you look closer, you see charming elements, like the frayed strings hanging down from the top of the curtain, or the faint shadow hinting at a light somewhere offstage.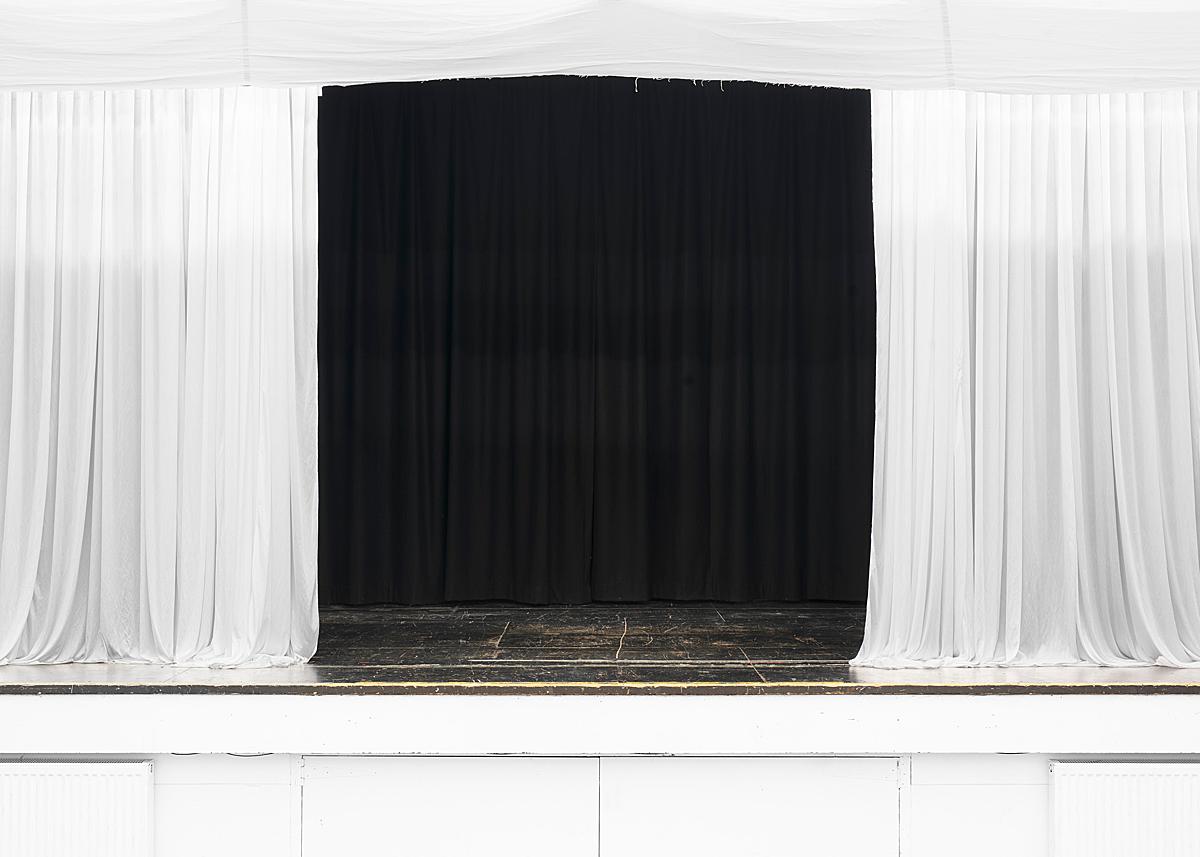 "Stage LXI was built in the late 1950s and is located in Seven Oaks," Connor says. "It is managed by a local vicar (who incidentally lives next door). As it happens, I passed a house on the way to this location, where I assisted a photographer on an interiors shoot in 2018 (my first assisting job).
Shooting this hall stage was much more difficult than anticipated. When I had arrived, after carrying my heavy kit bag about 2 miles up and down hills (in the middle of the recent UK heatwave), I then had to clear the stage of heavy tables and chairs and other items.
To add to the problems, the curtains weren't as I expected, so I had to re-think my initial approach for the picture. A funny anecdote from this shoot was that I forgot to bring my blackout cloth (which I use to flag stray light) so I ended up using a yoga mat as a make-shift flag to 'flatten' the light across the black base of the stage. Everything that could have gone wrong, went wrong. However, the vicar loved the final picture and was very pleased, as am I."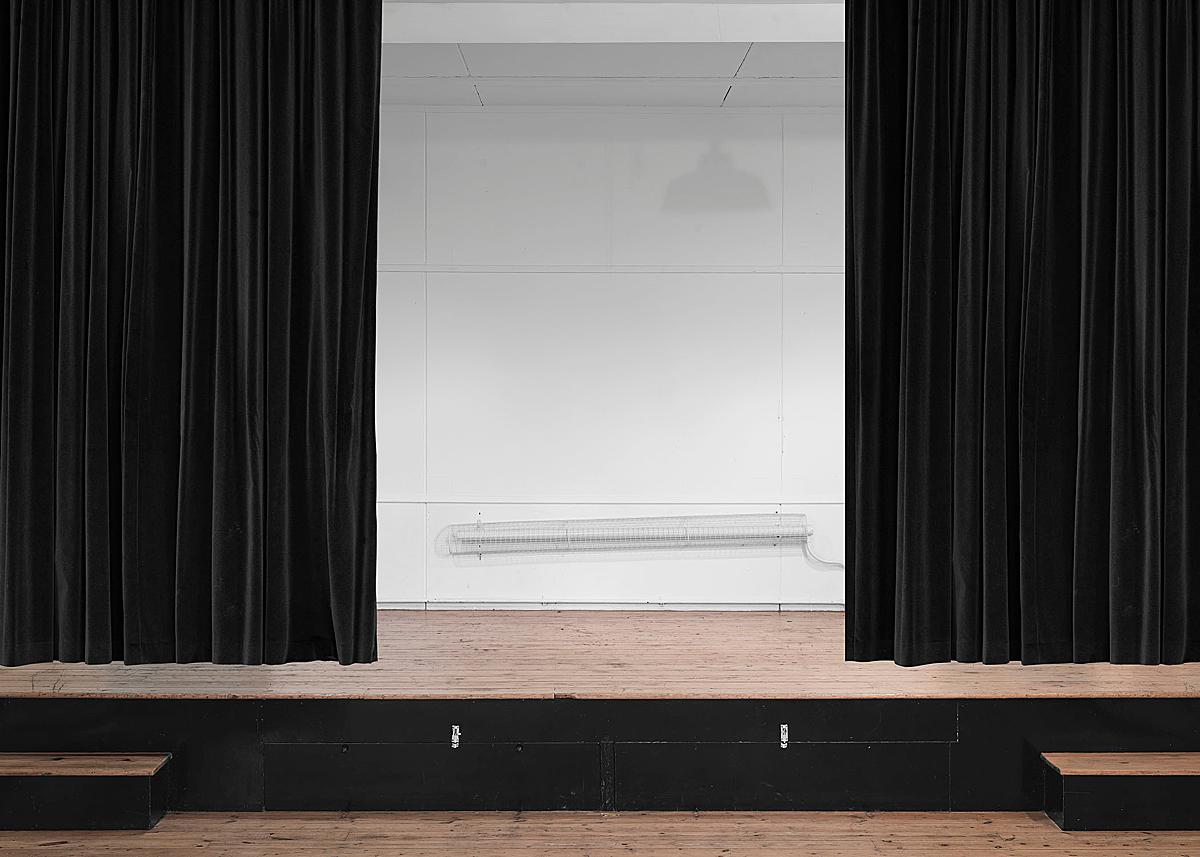 "The ultimate goal of this project is to produce a topographical survey of around 100-300 halls, capture over 2-5 years. This would provide a means of preserving the memory of these phantasmagorical places, and offering an insight into their history and stories," says Connor.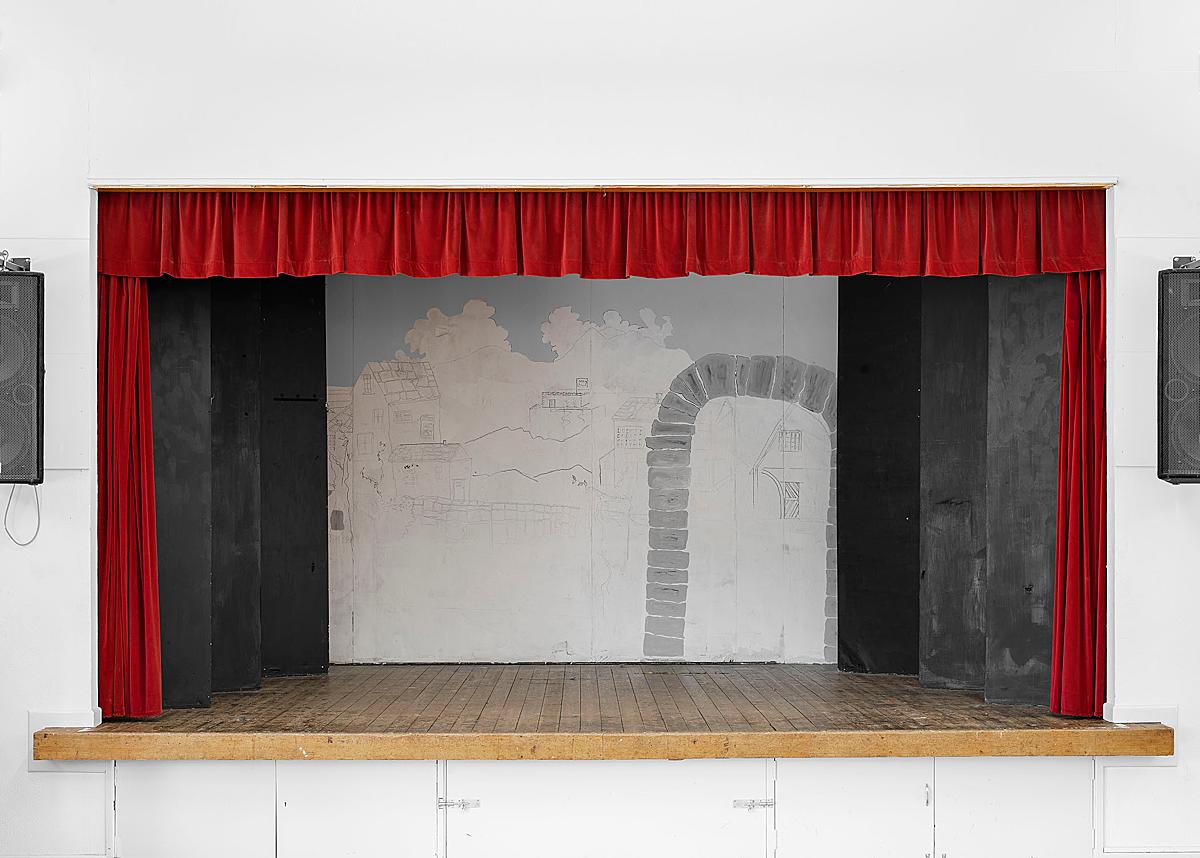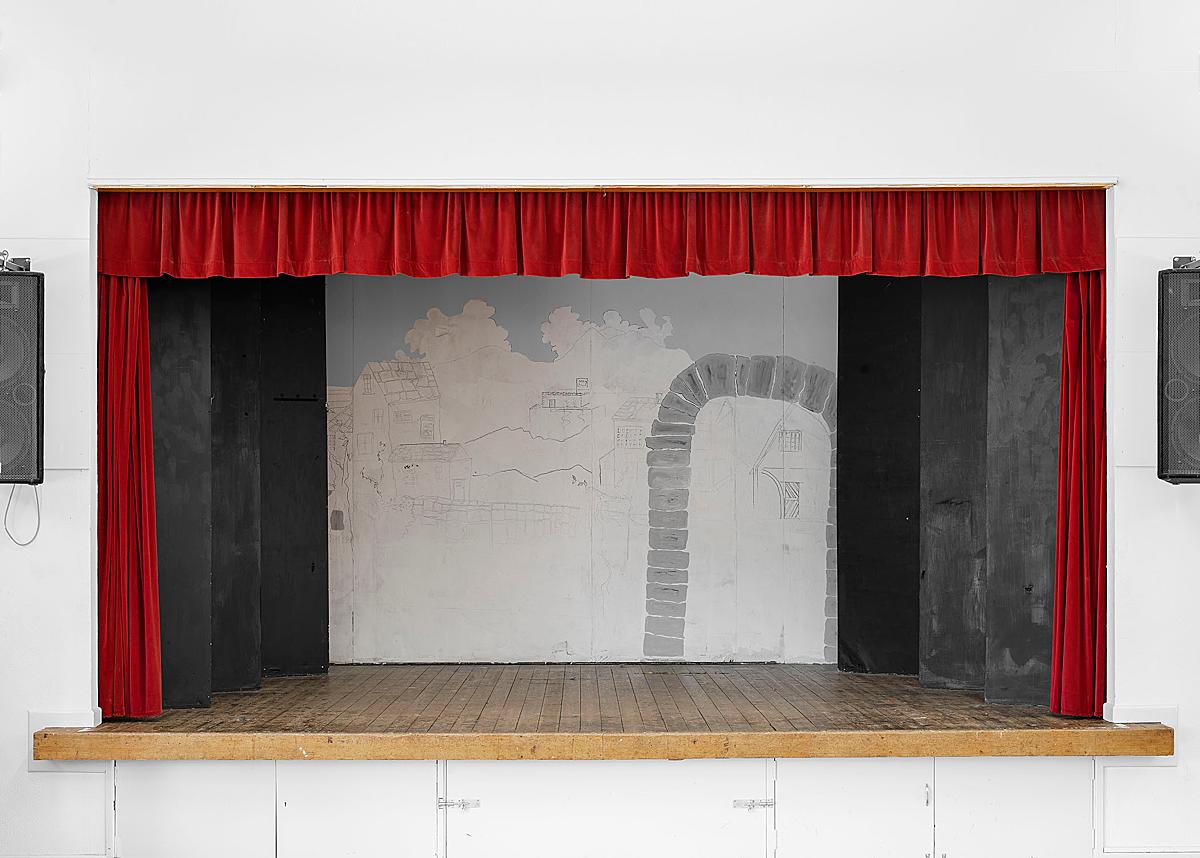 You can view Phantasmagoria in its entirety here on Connor's website. I also wholeheartedly recommend checking out his other projects, like Schwarzschild Radius and Courts, which are beautiful and minimal, thought-provoking images.
If you have a project you'd like to be considered for Project of the Week, you can submit it here.