Villa Palladio Jaipur is a nine-room country estate that has been featured on the cover of VOGUE Arabia, Condé Nast Traveller, and Living Italy Magazine as one of the best new hotels in the world.
Showcasing the Villa's soaring ceilings, brilliant red paint job, and spirited design is Atul Pratap Chauhan, an India-based interiors, hospitality, and architectural photographer. Atul specializes in pre-opening Hotels, video production, and styling services for hotels and resorts, so he was the perfect man for the job – as evident in his highly lauded photographs of this project.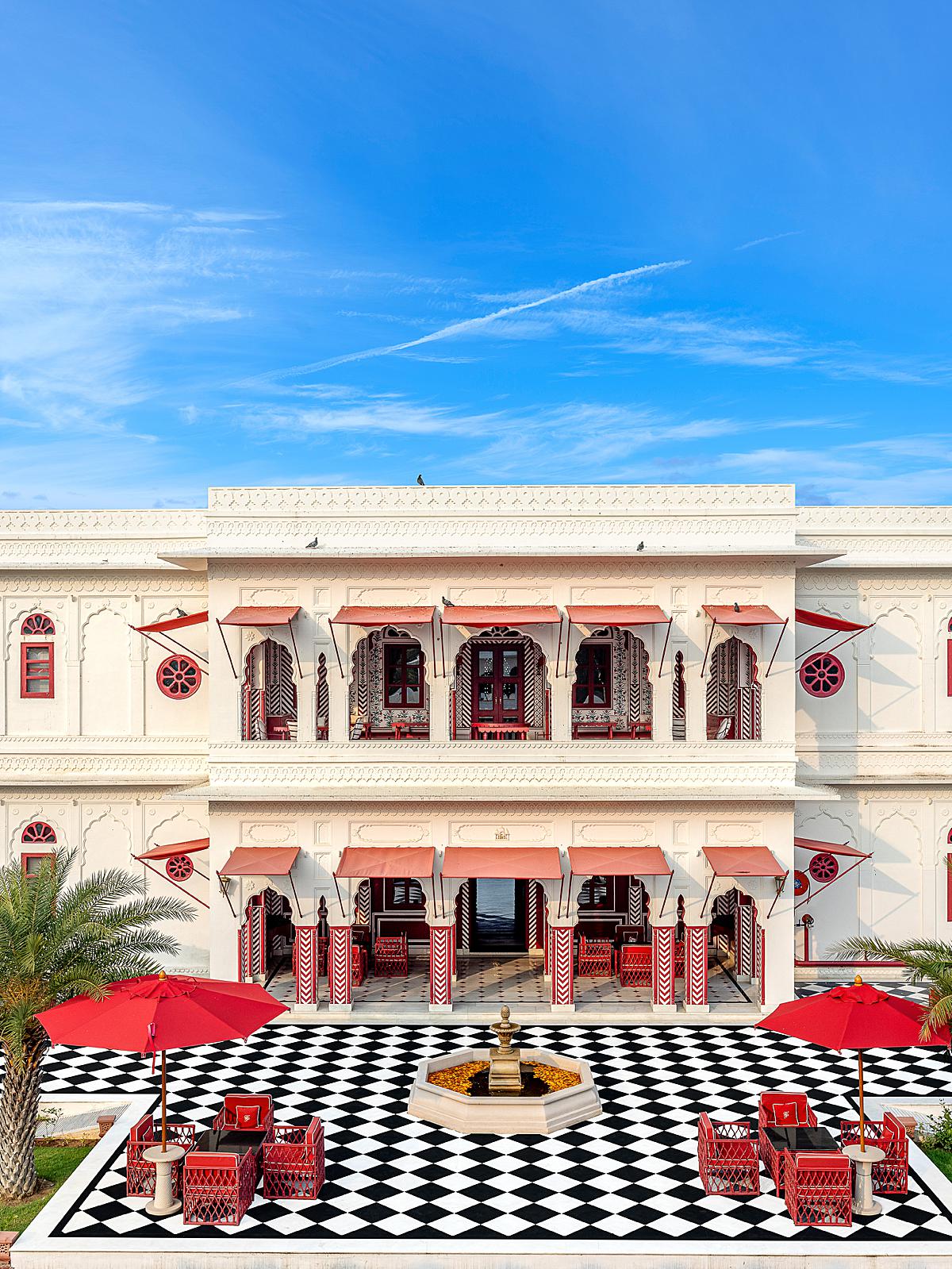 Atul notes that he was hired by hotelier Barbera Miolini, a Swiss-Italian resident of Jaipur. Villa Palladio "is done beautifully by local artisans in Indian motifs and design elements." These elements echo the Italian-Indian fusion of its owner.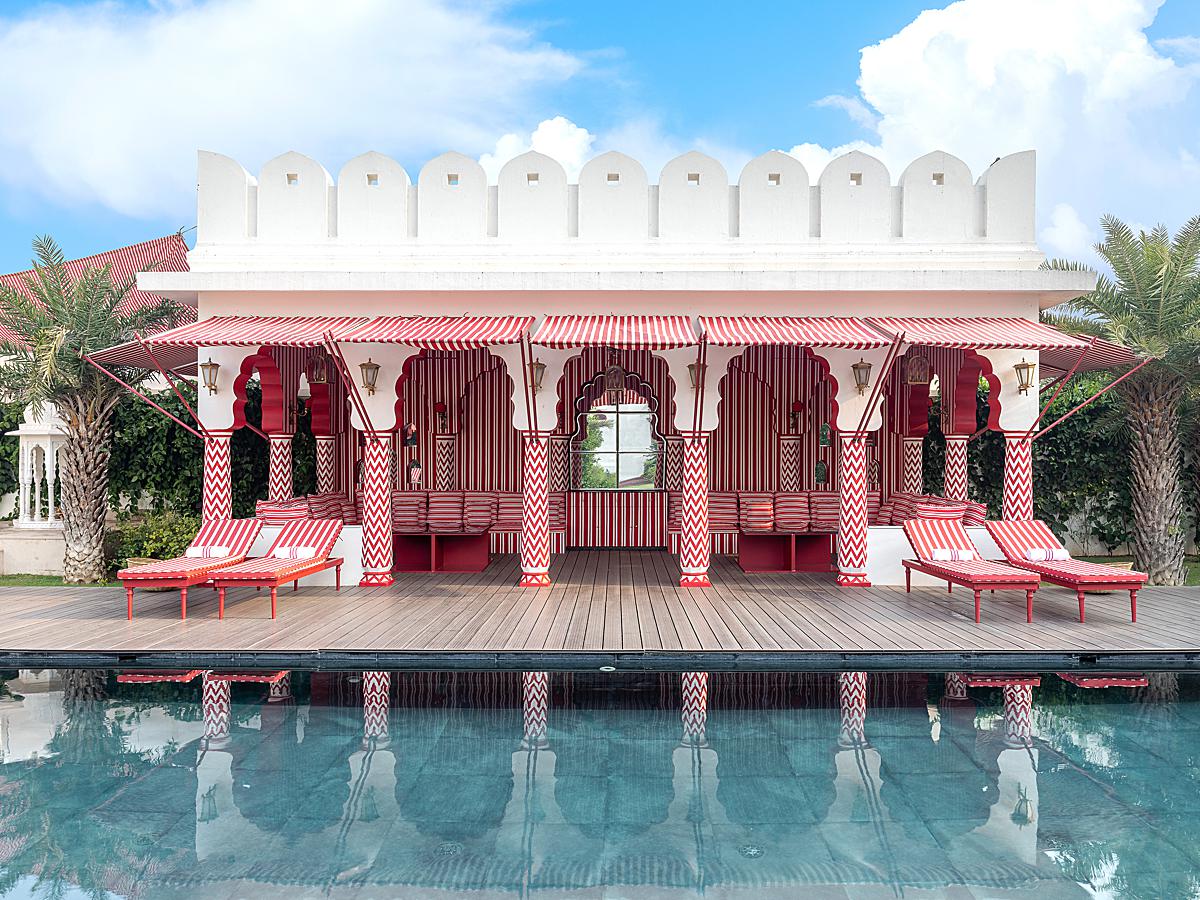 Atul's images feel like peaceful, intimate scenes. They are aglow with color and well-timed, directional light that adds warmth to the image.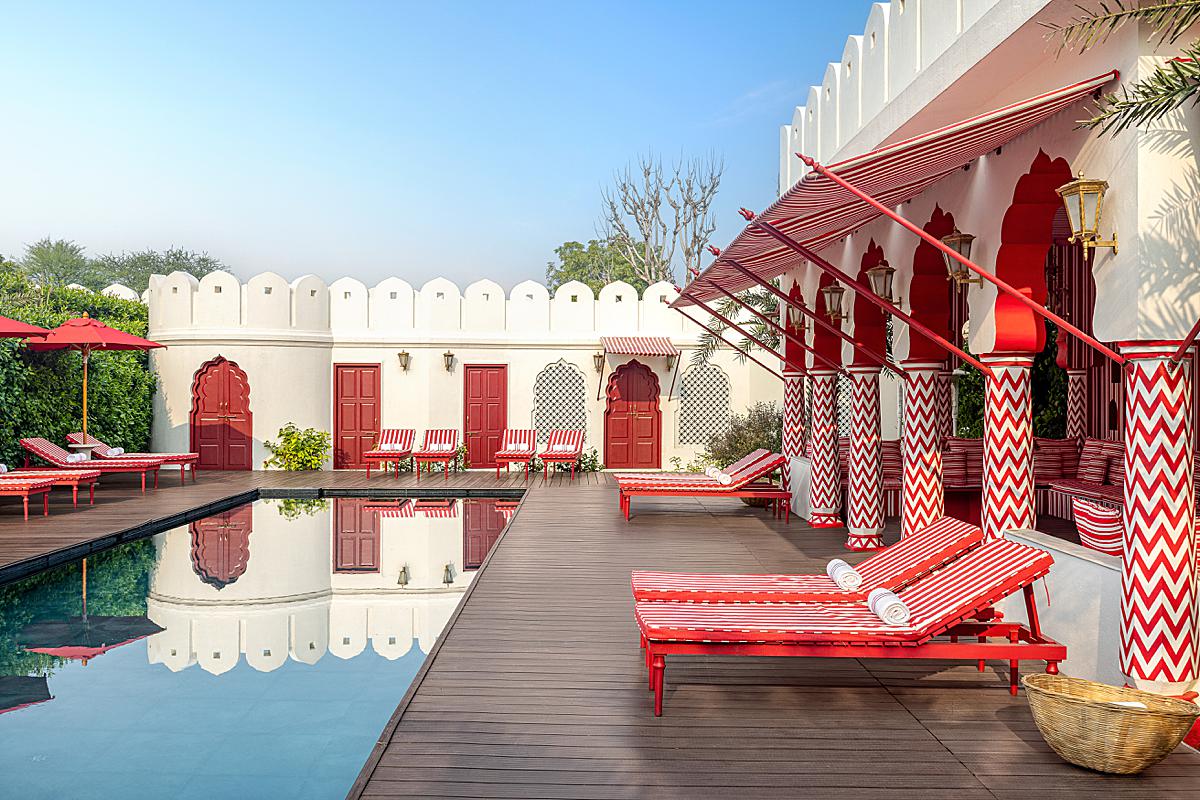 While visually there is a lot going on in the hotel's design – bold red elements, many patterns and lines, and ornate details – Atul breaks the villa down into chunks that we can understand and are a pleasure to view.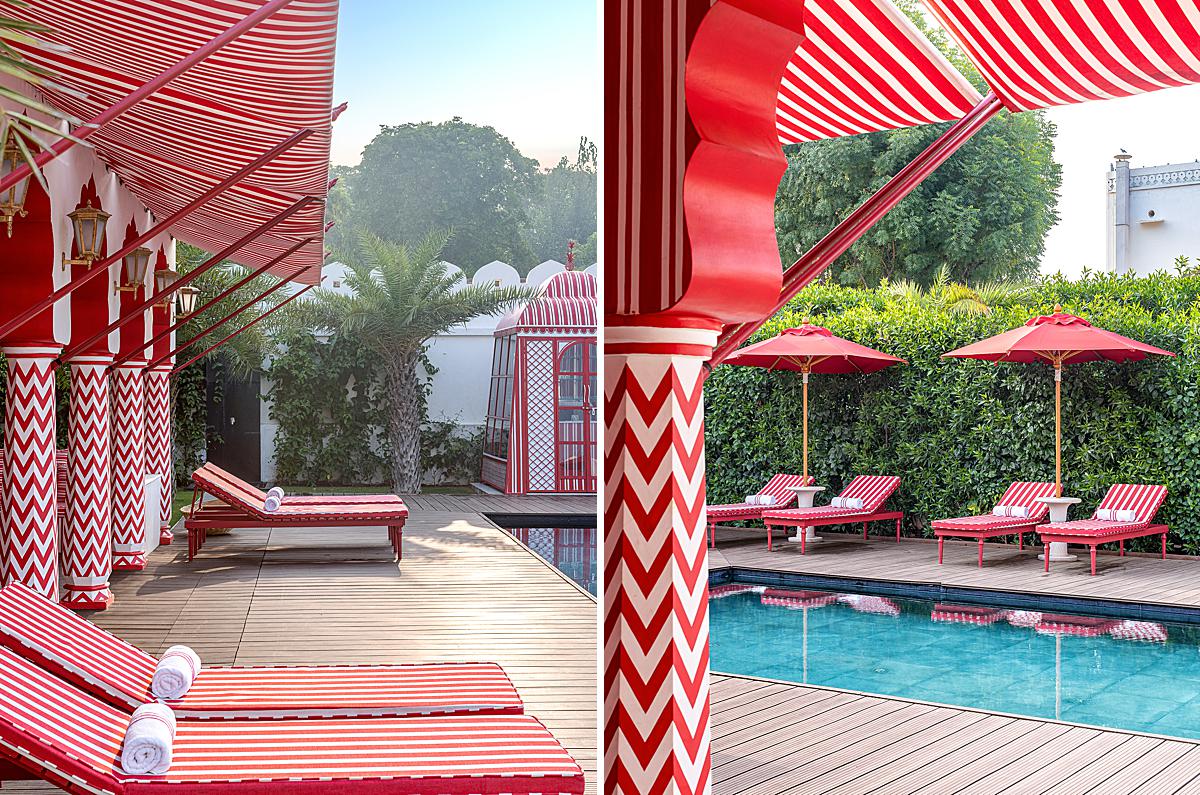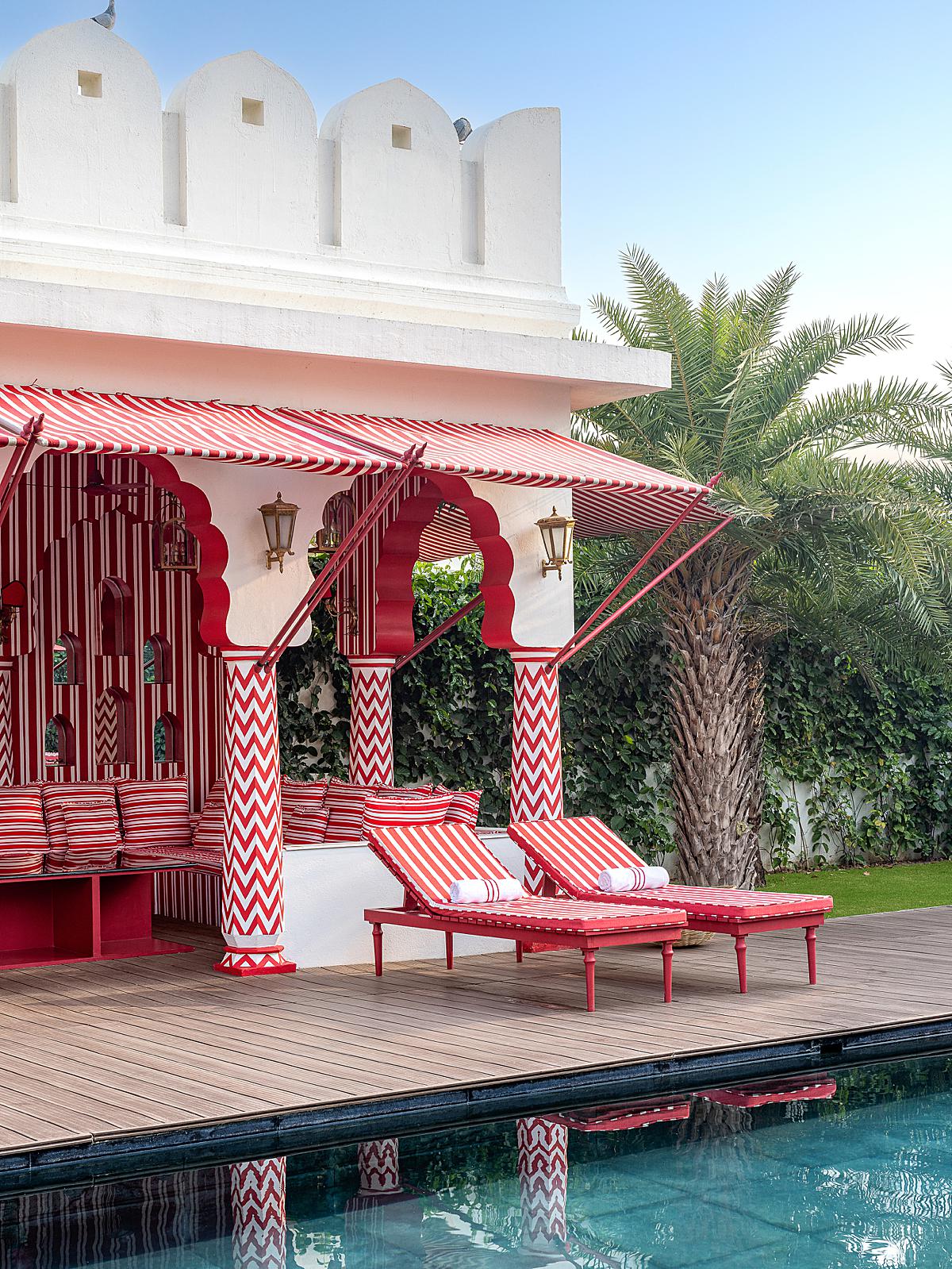 When I asked Atul what challenges he ran into during this shoot, he shared "The entire hotel is painted in red colour by hand and it's a big challenge to shoot with flashes. I used Aputure LED 1200 X 3 with a quarter CTO gel light and mixed it with natural lights. The sun direction was very tricky so the whole shoot took 3 days to finish."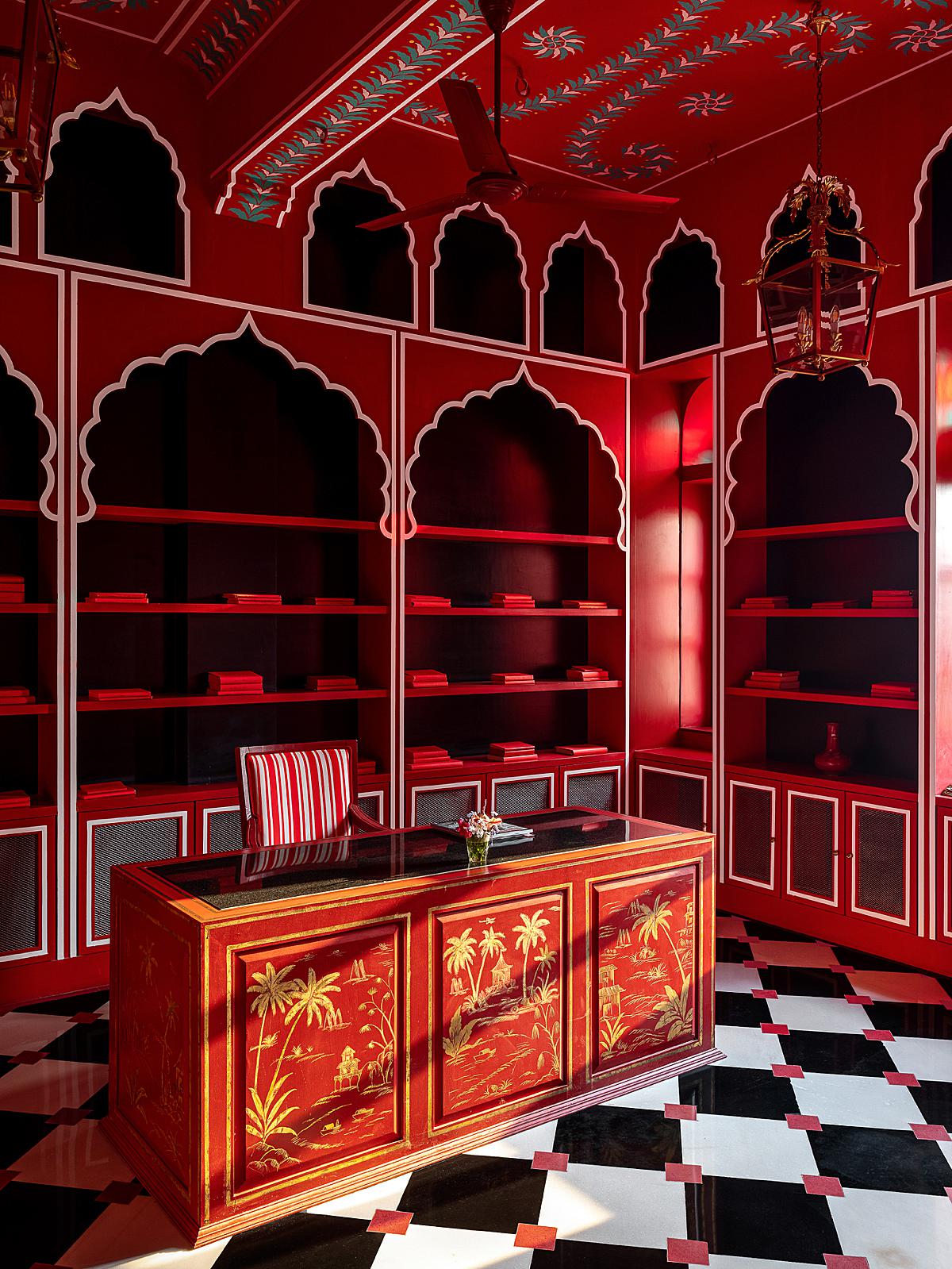 The hotel's red paint is what makes it so special, and Atul did a wonderful job capturing the vivacious color while keeping his images natural looking, yet crisp and polished. He shares, "This hotel interior is done by the super talented Marie-Anne Oudejans; she is responsible for a few great projects in India."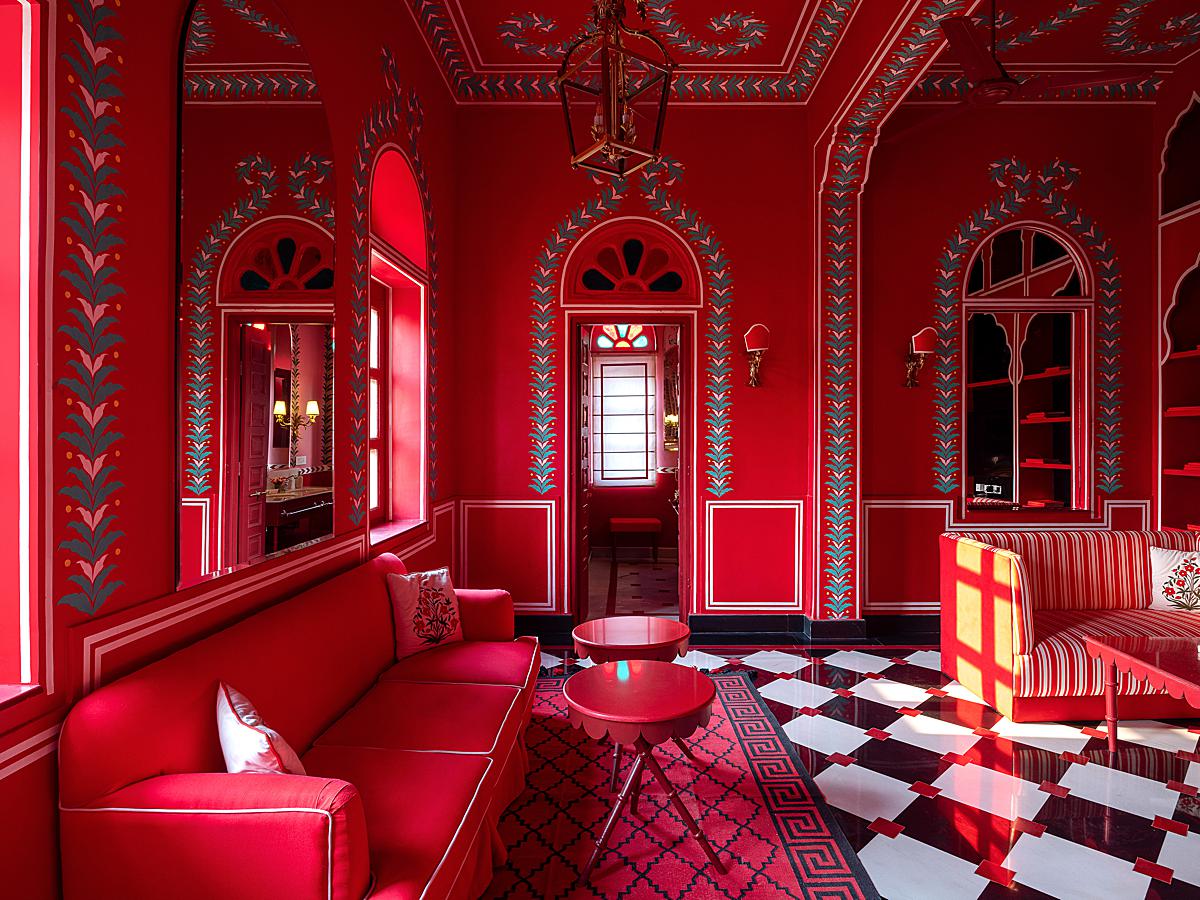 Atul shares on his blog "My photography showcases the villa's intricate details, from the ornate arches and pillars to the elegant marble floors and ceilings. The use of natural light and creative composition helped to highlight the villa's unique features and create a sense of depth and dimension in each photograph."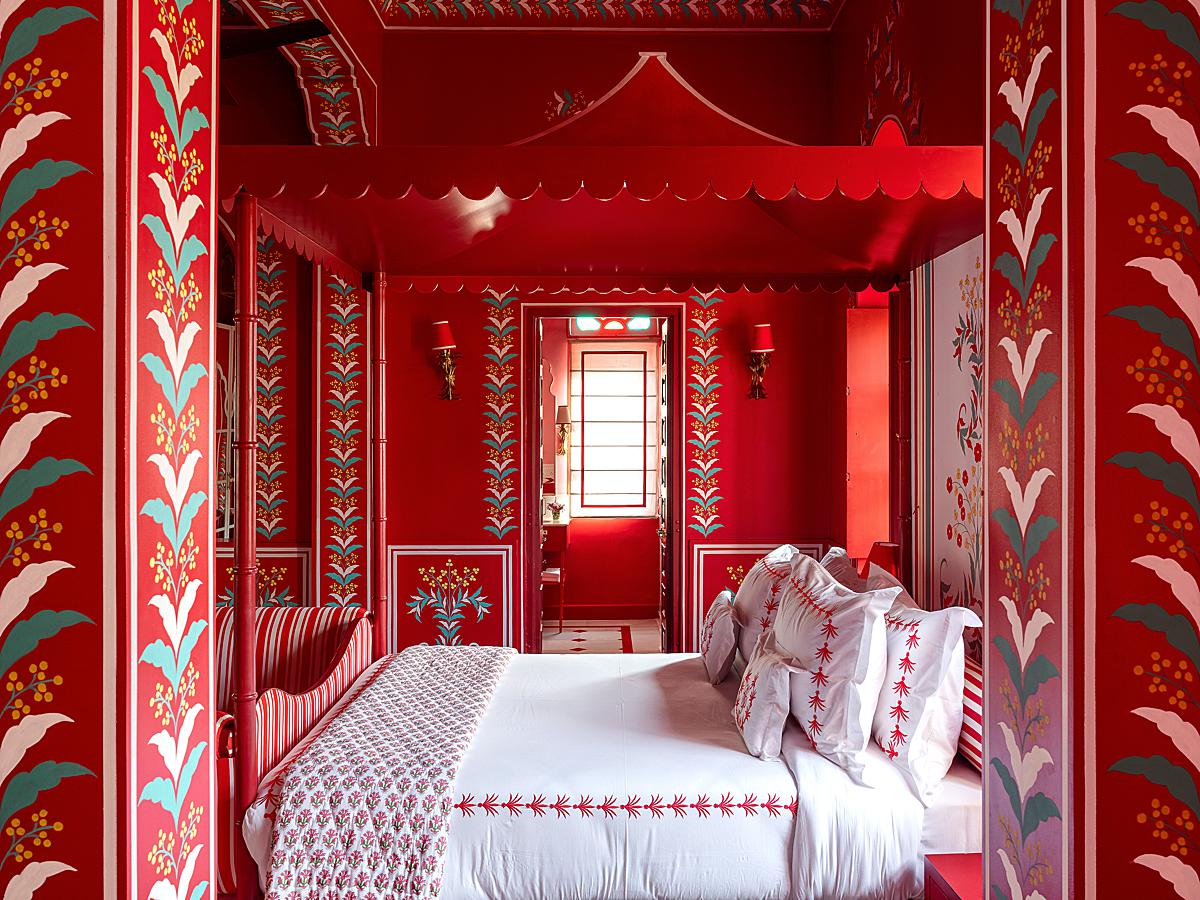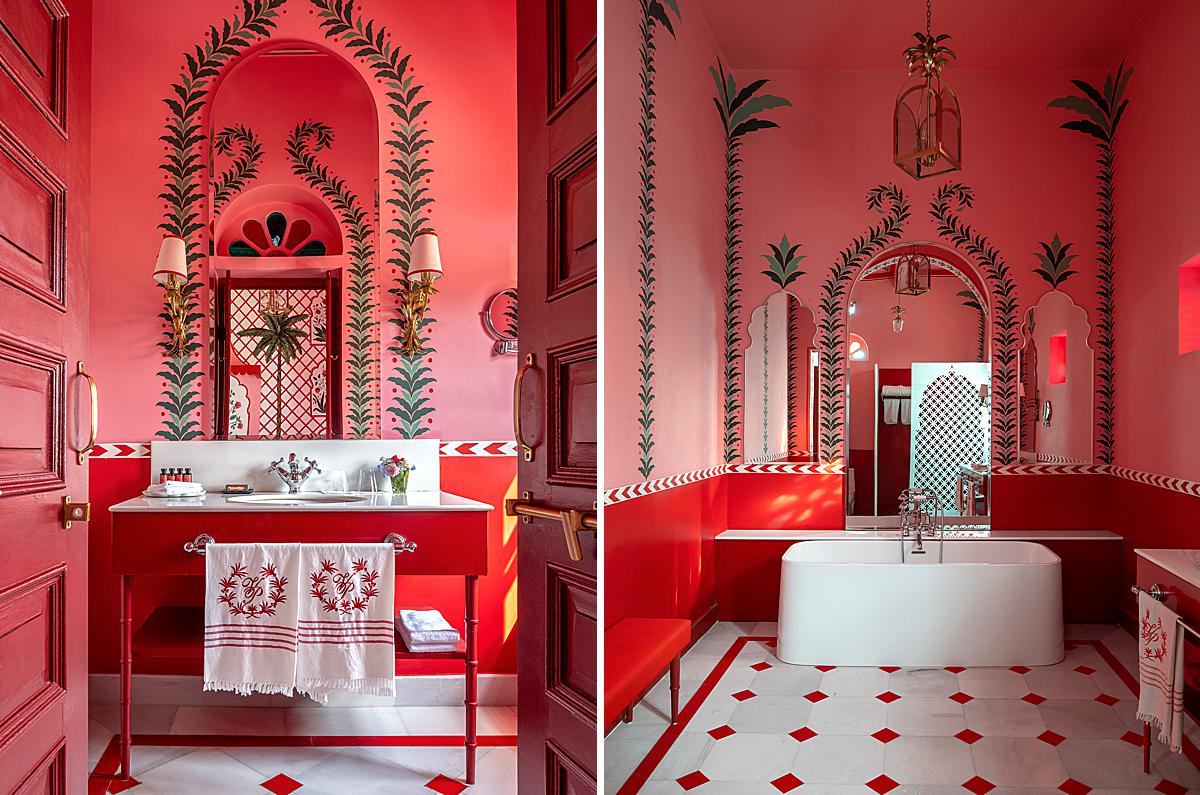 Atul speaks on his favorite image from the series, saying "This is my favourite and most published image.
Simply, I use 2 Aputure LED 1200 X 3 with quarter CTO gels from the window and achieved this shot in a single exposure. This is a very small room, so I had to use my new Canon 24-35 L series lens for this, and some distortion was corrected later in Photoshop."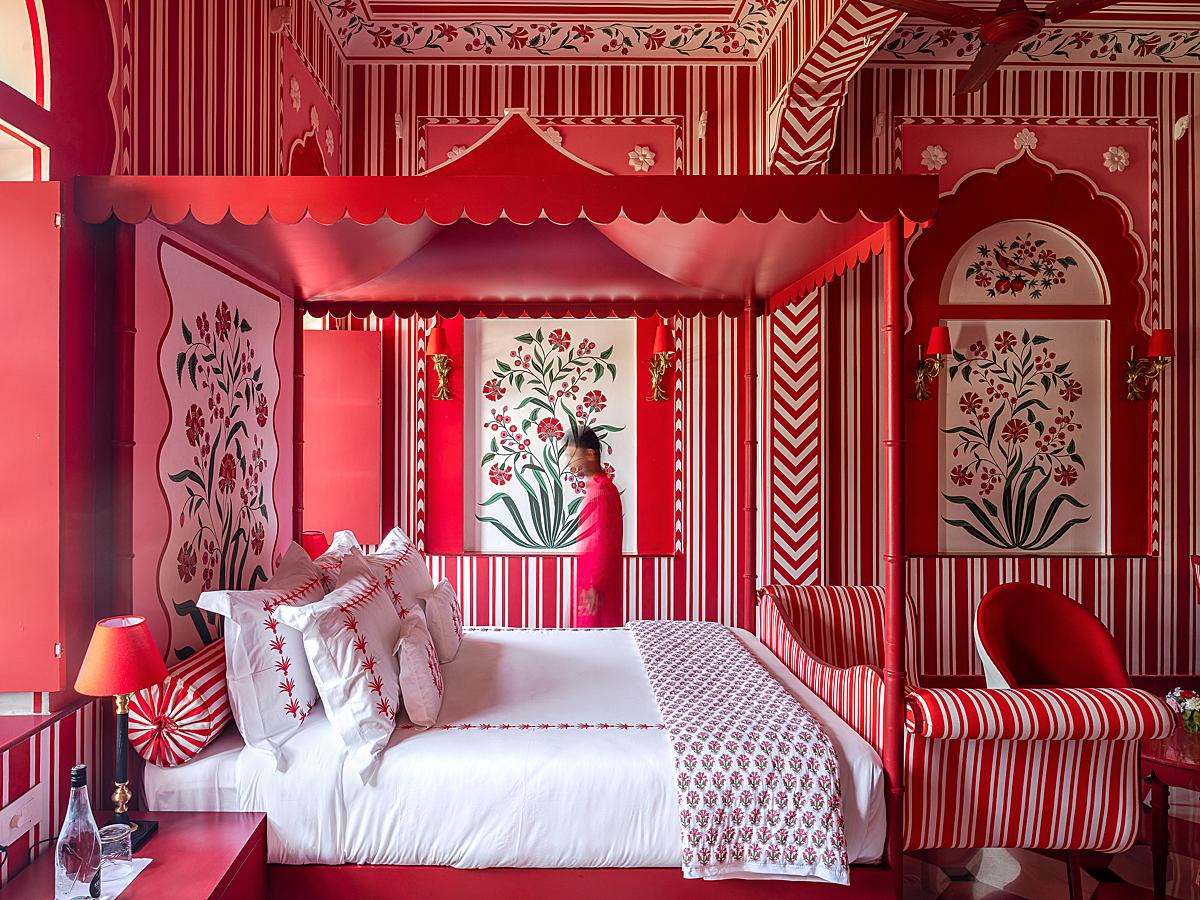 I appreciate the way Atul's compositions show off the shapely design, repetitions in patterns, and heighten the sense of intricacy, while still making space for the scene to be organized, and make visual sense.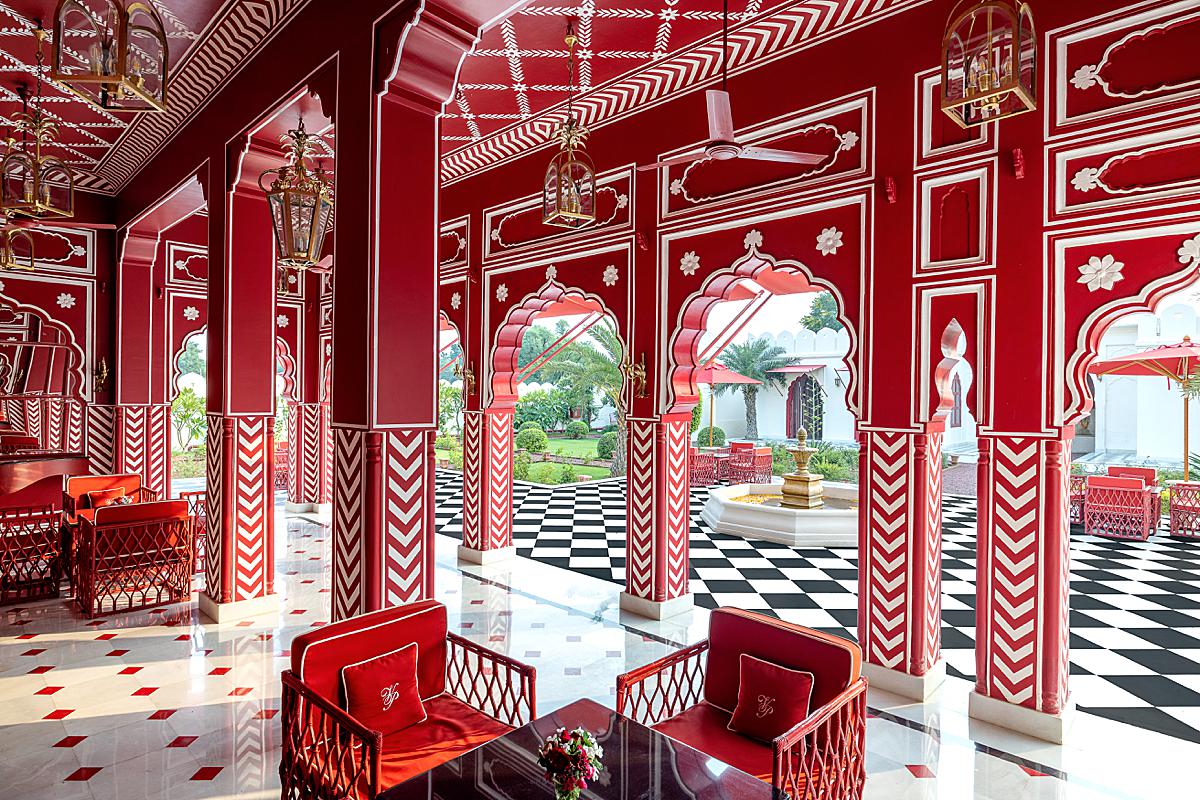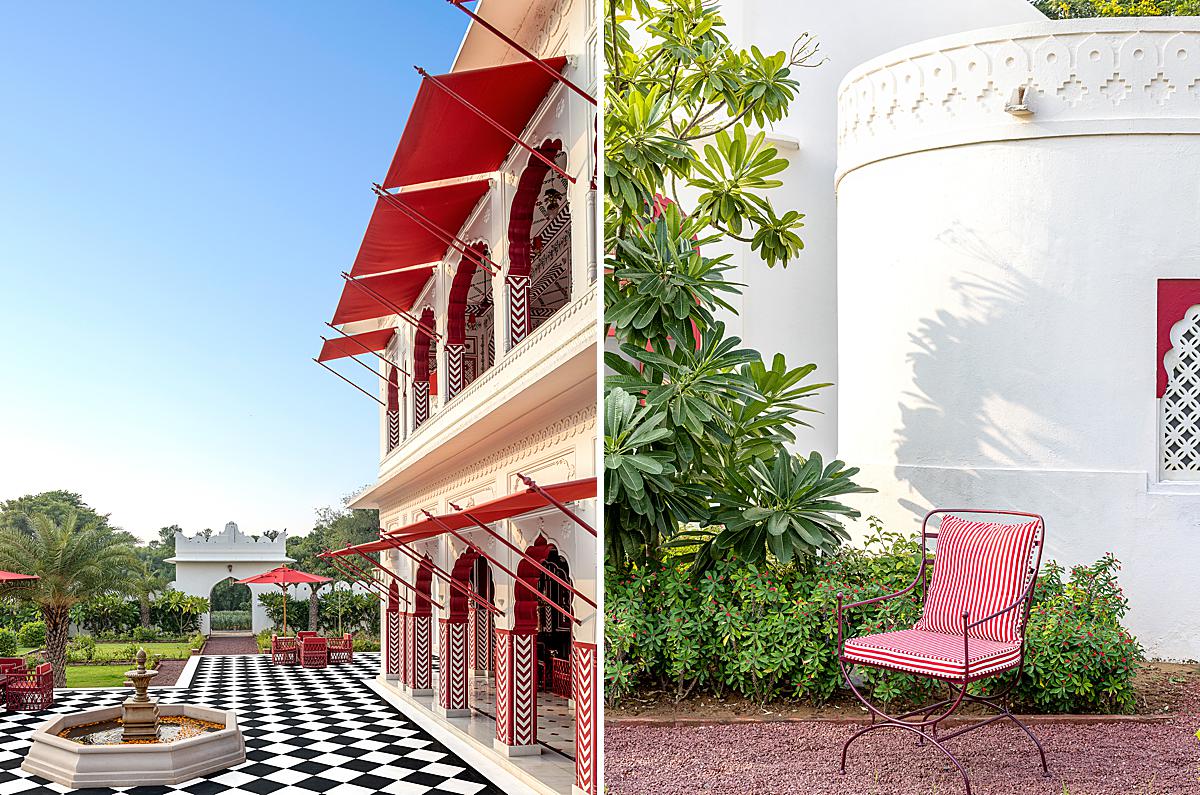 "I have been shooting interior, architecture and hotels for almost 15 years. My only suggestion is don't worry too much about techniques, it's a craft of aesthetics and techniques come later," Atul says when I ask what advice he would give to photographers shooting a similar project.
He continues, "Arrive one day early for hotel shoots and recce the place to understand the sunlight and other challenges. Be really nice to the hotel staff and they will do anything for you to make your shoot great."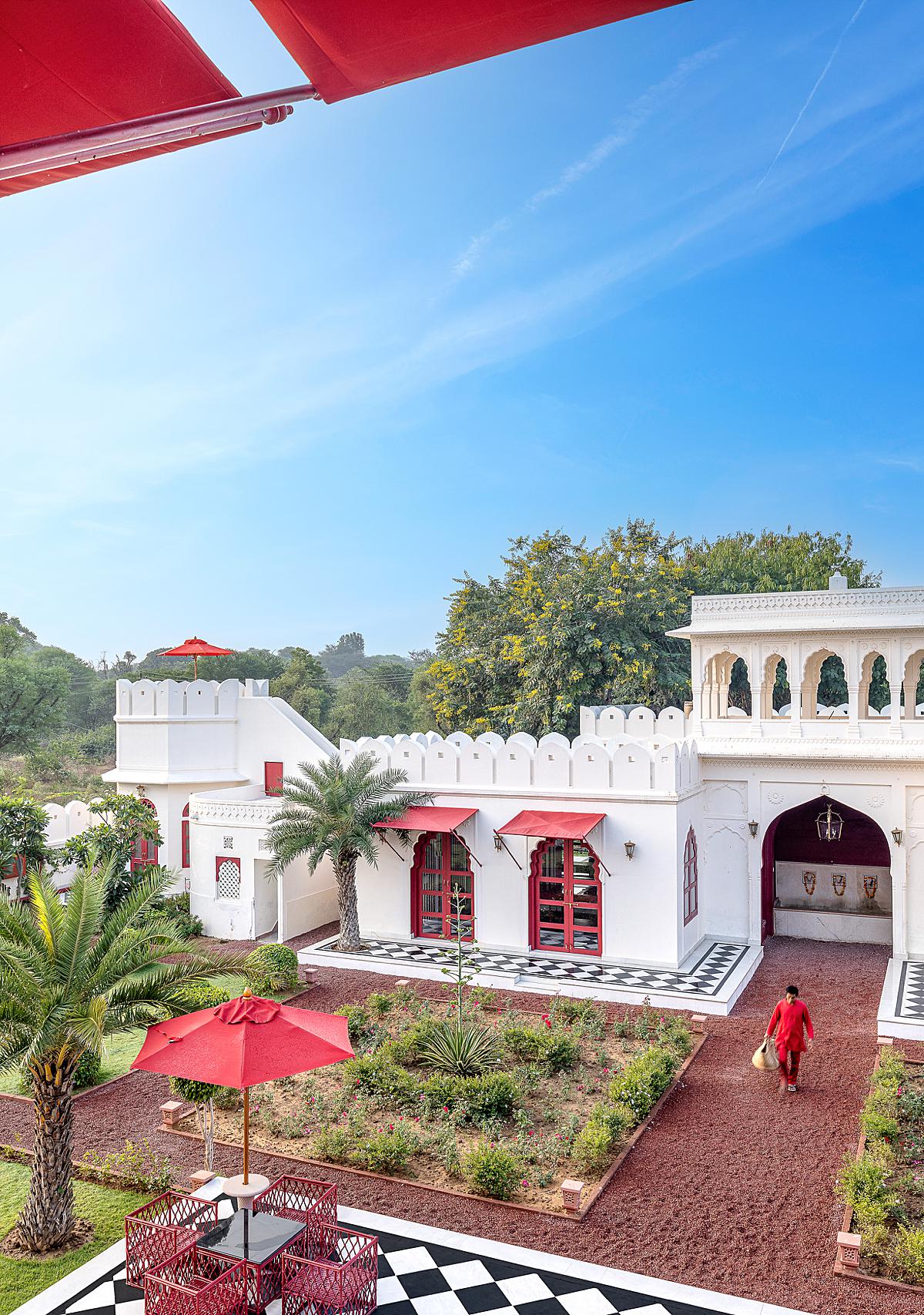 Many thanks to Atul Pratap Chauhan for submitting this series in for Project of the Week! See more of Atul's work at atulpratapchauhan.com and on Instagram @atulpratapchauhann.
If you have a project you'd like to be considered for Project of the Week, you can submit it here.