If this Project of the Week by Art Sanchez doesn't make you want to take a Spanish holiday, I'm not sure what will. His photographs of Villa Marola by Osvaldo Luppi-Olarq in Mallorca, Spain have had me day dreaming all morning of sitting by the pool at this incredibly geometric, open air concept, contemporary build.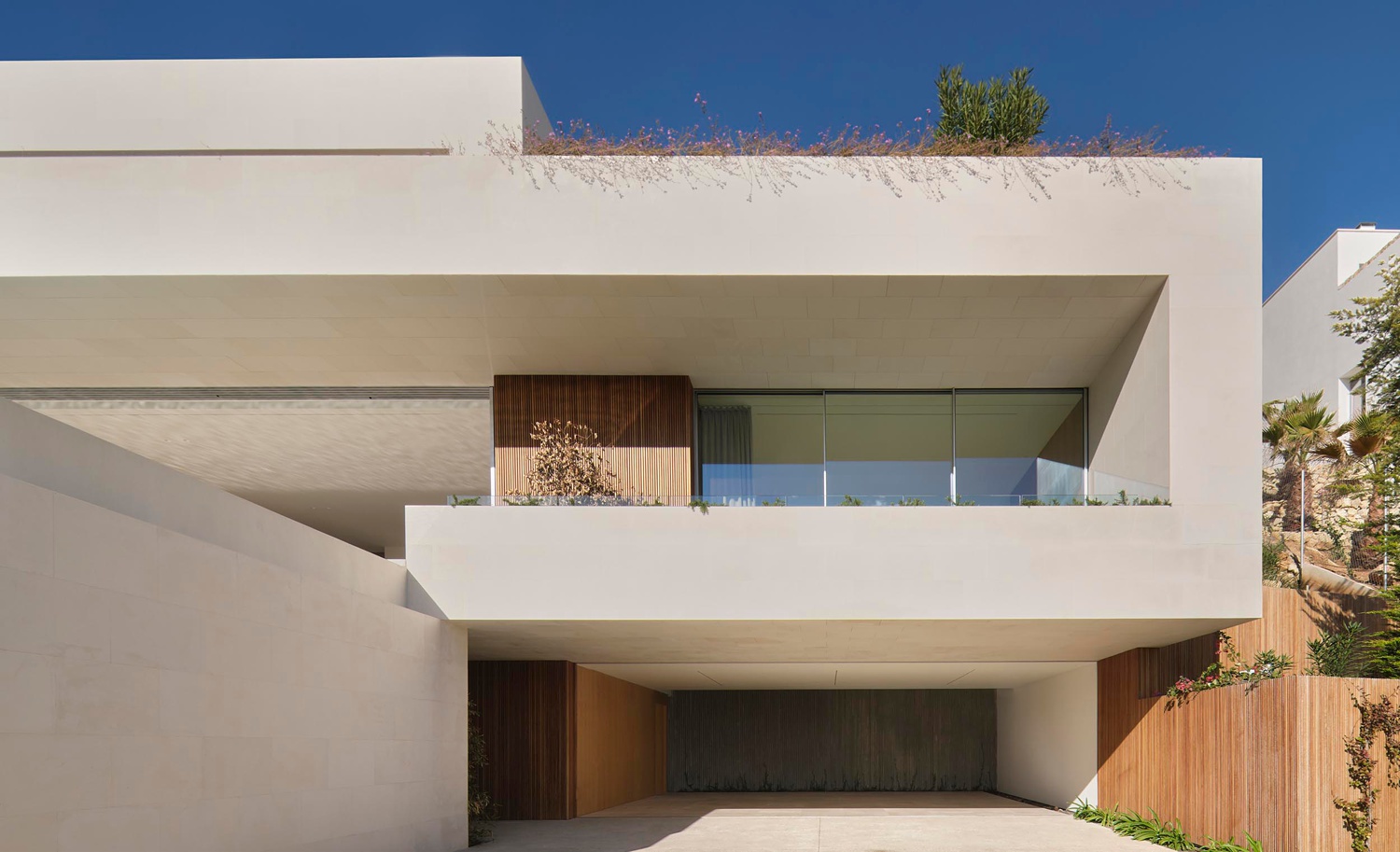 I'm a sucker for a good aerial shot, and Art keeps this one looking punchy by focusing on the repeating rectangular shapes and hard shadows that give this birds eye view some depth. All too often folks send their drone up and come back with a wide angle view of an uninteresting scene, but our photographer here masterfully keeps things looking interesting and graphic.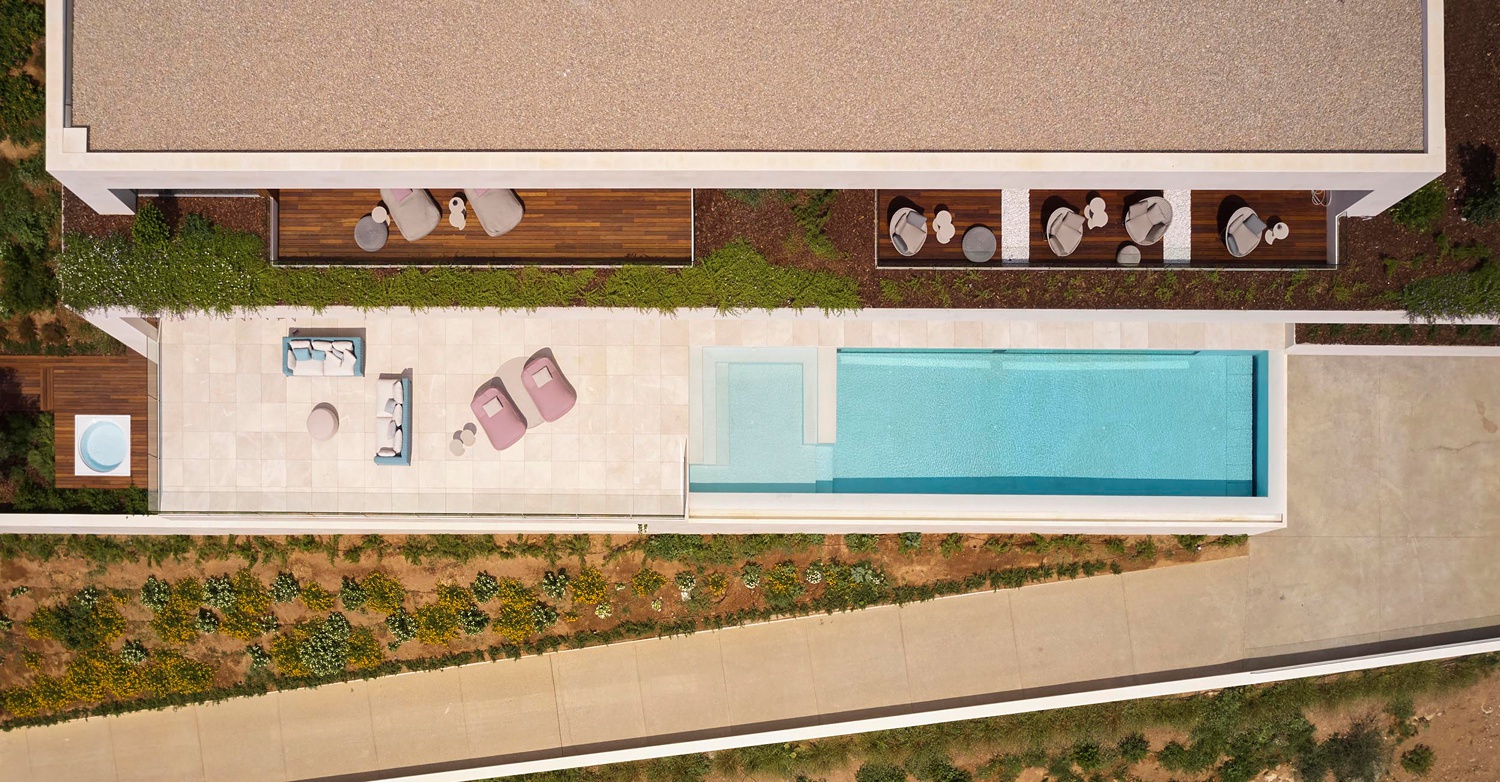 Back on earth, Art shows off Villa Marola's massive open air central living module. The time of day he chose make this image casts beautiful golden highlights on the landscape, while giving some beautiful directional light to the living room. Art's balance in exposure between the interior and exterior feels right, and allows us to feel what it would be like to be standing in the villa (which, we all wish we actually were).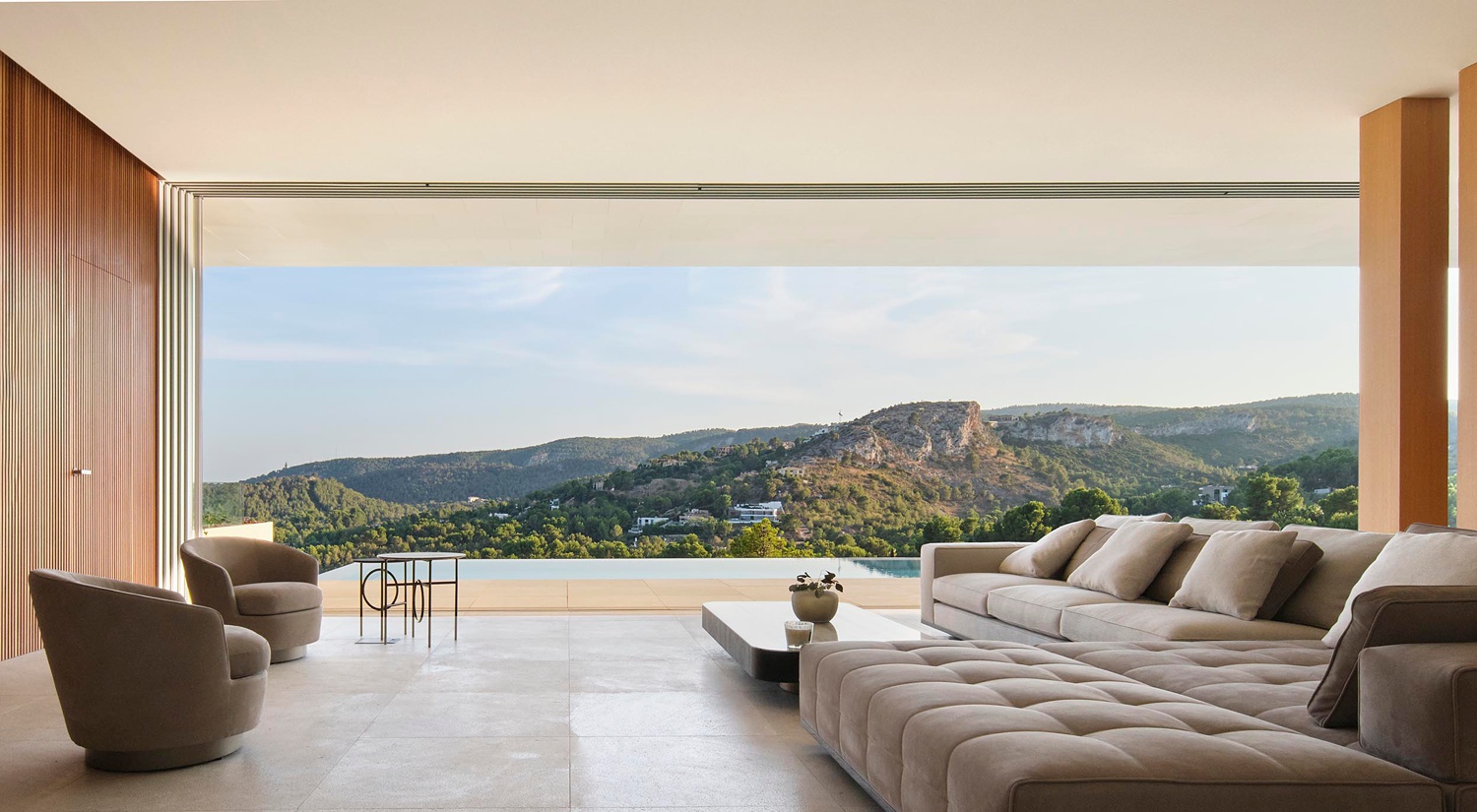 A differing view of the same area brings our attention back to the architecture itself. Now lit from the side, the rich golden color and texture is pulled out of the timber dividers and back wood wall. We are able to see the timber dividers functioning as a separator between spaces, and pick up on the repetitive rectangular shapes throughout this room.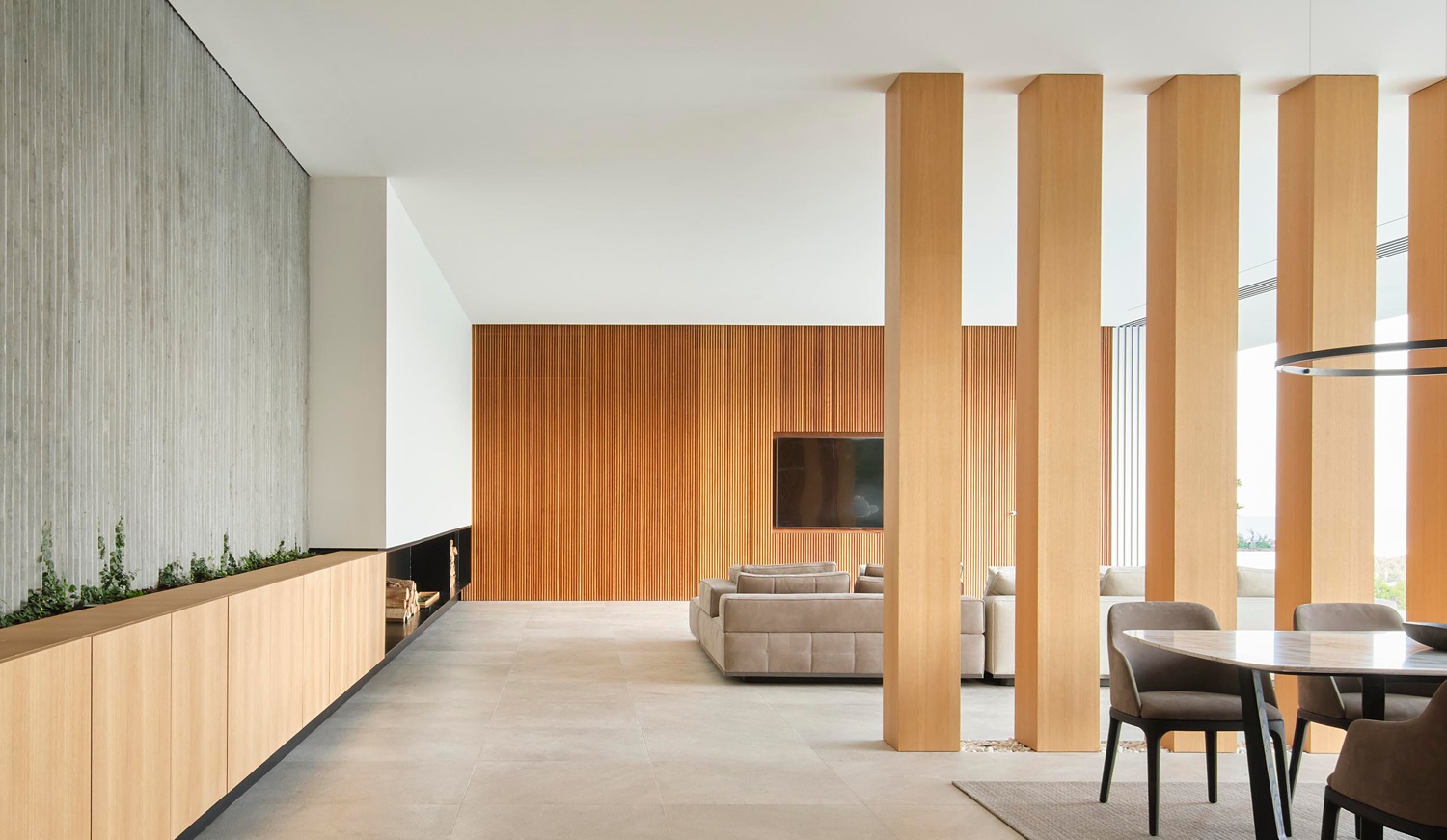 More of a vertical space, Art orients his camera to maximize his field of view in he kitchen while creating an intimate and non distracting view of the room. He is able to include the inset lighting as well as the sculptural pendant lights hanging above the island. We are also able to see all the way down to the large floor tiles and the subtle design details, like the way the cabinets appear to float over the floor.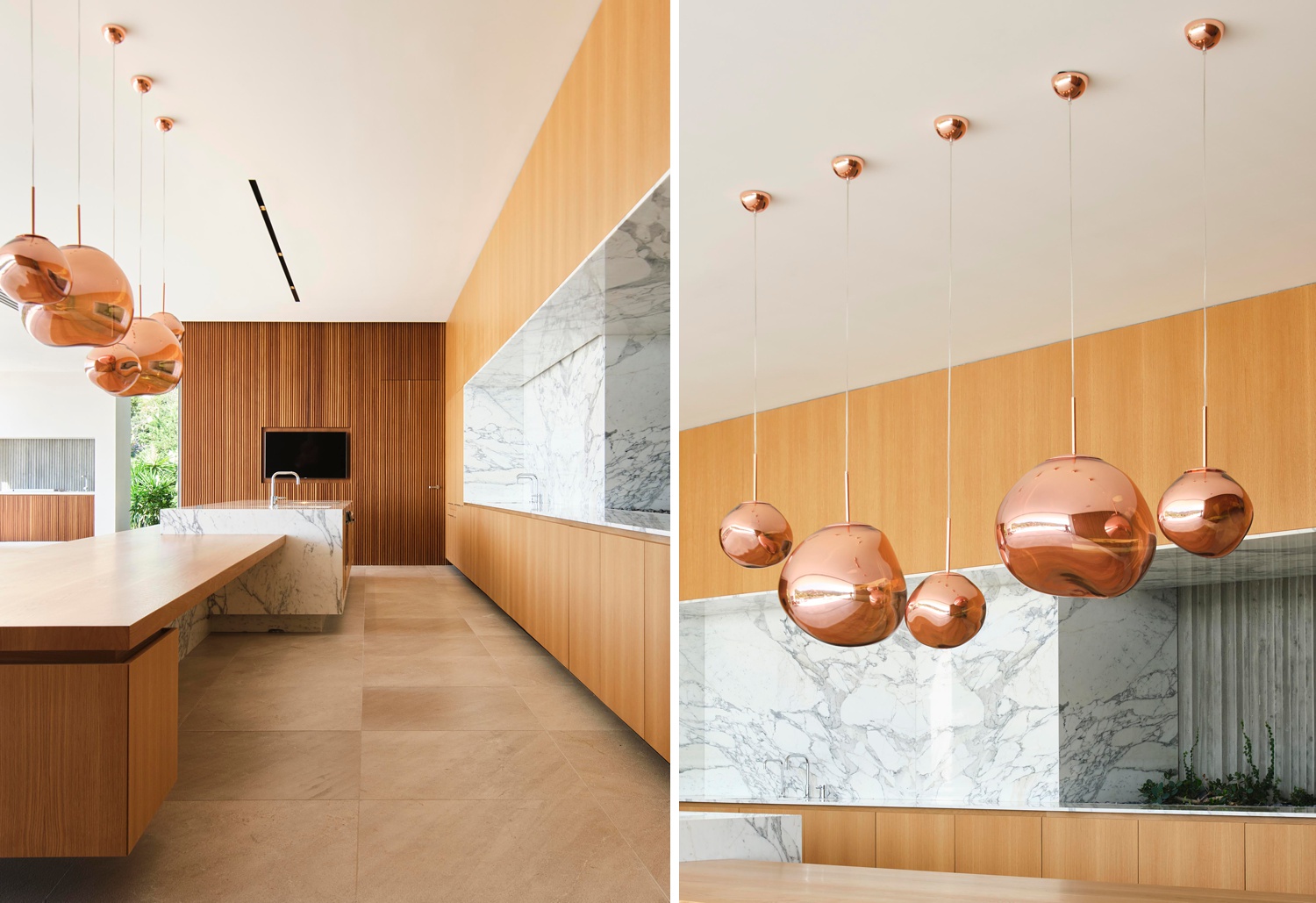 A one-point perspective draws our attention out to the exterior view while racing the paths of the stair case and timber dividers. With this wide and encompassing shot, we are able to note the repeating materials and color palette in the home, as well as just how large of a building it actually is.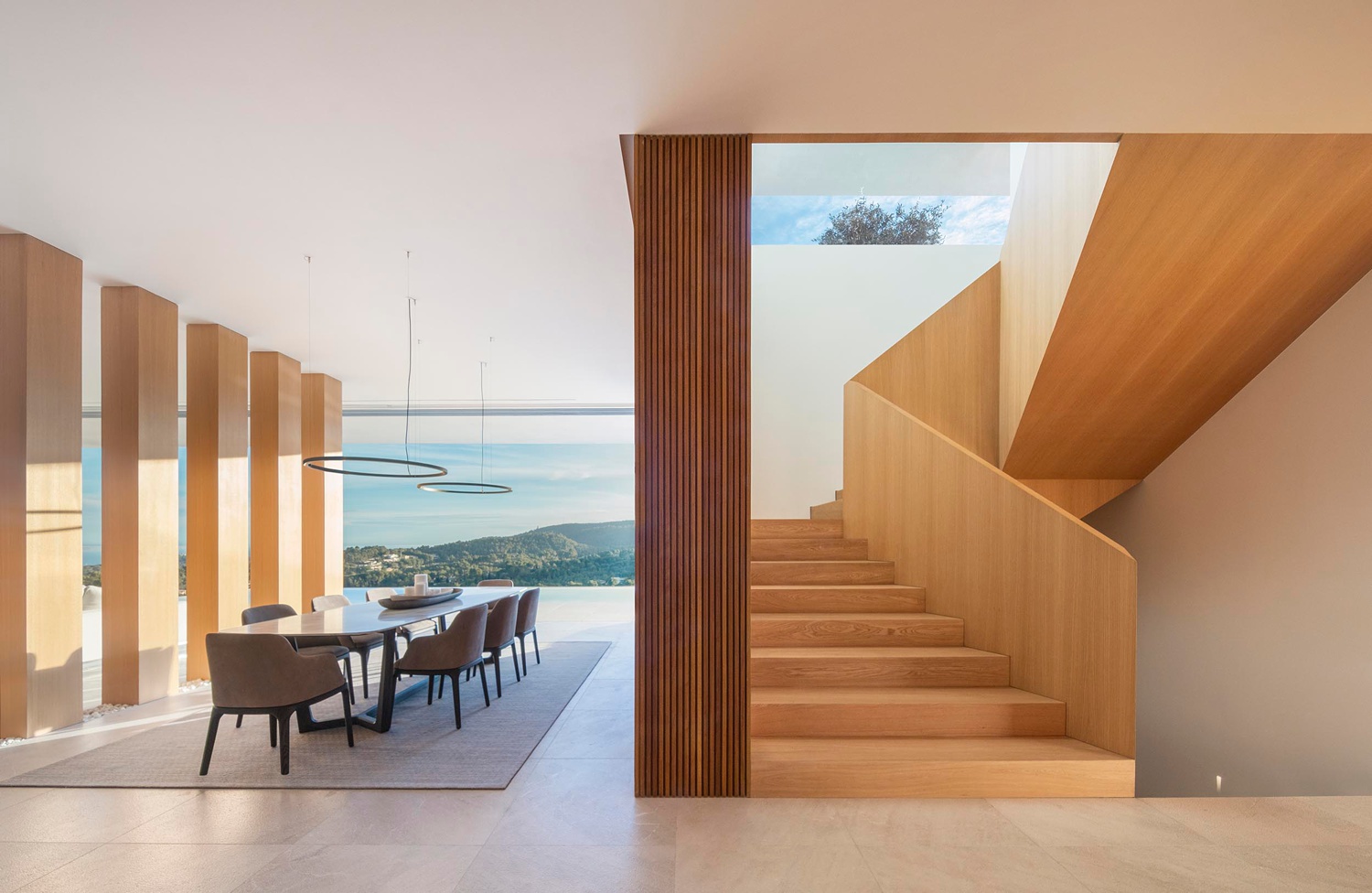 Focusing in on the sculptural nature of the staircase, Art creates a set of images that feels more like…well…art than architecture. I'm getting a very strong M.C. Escher vibe, and I like it! It's disorienting and complex, but not in a bad way. The light and shadows pulls out and expands on the tumbling shapes and showcases the architect's craftsmanship and design.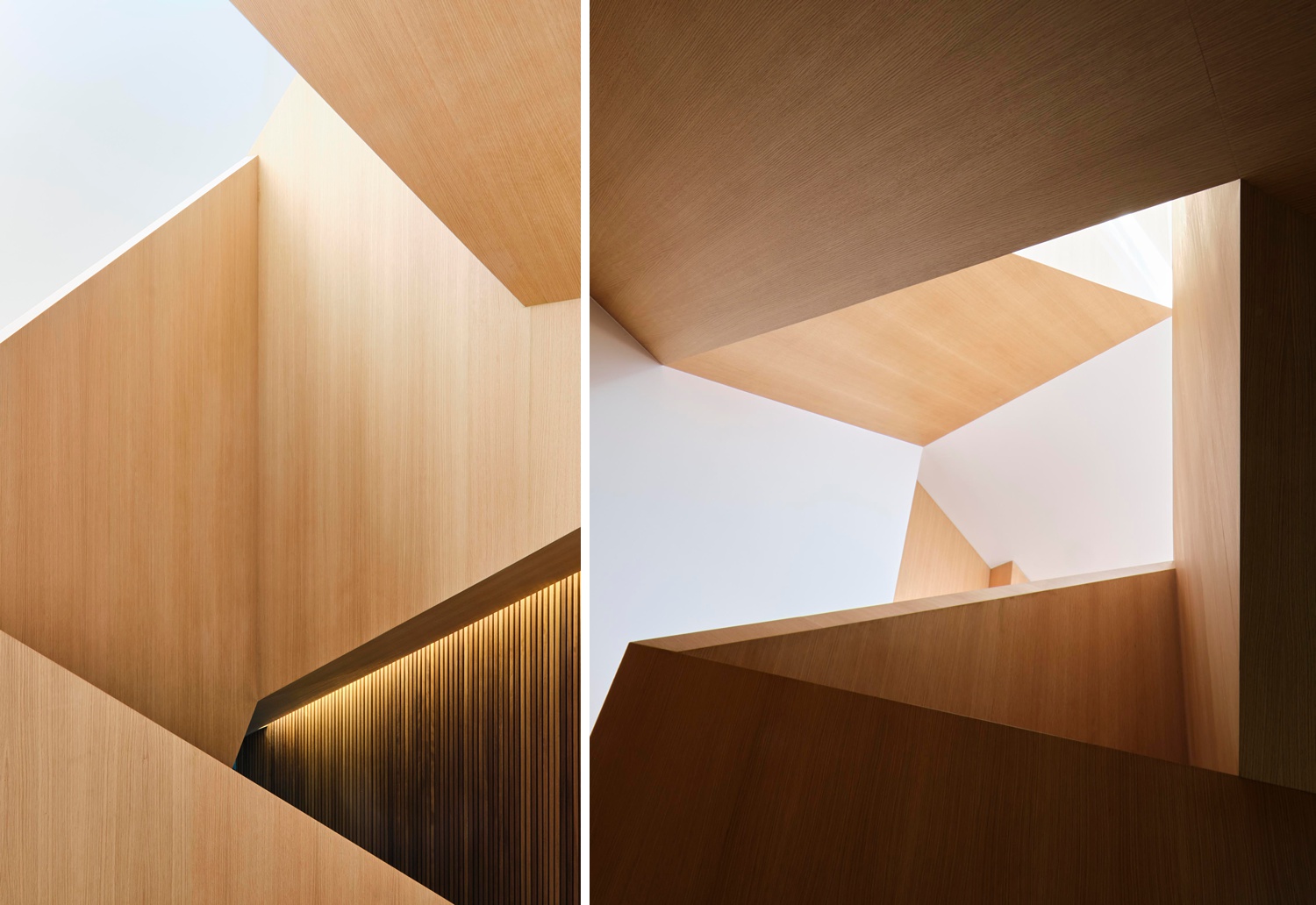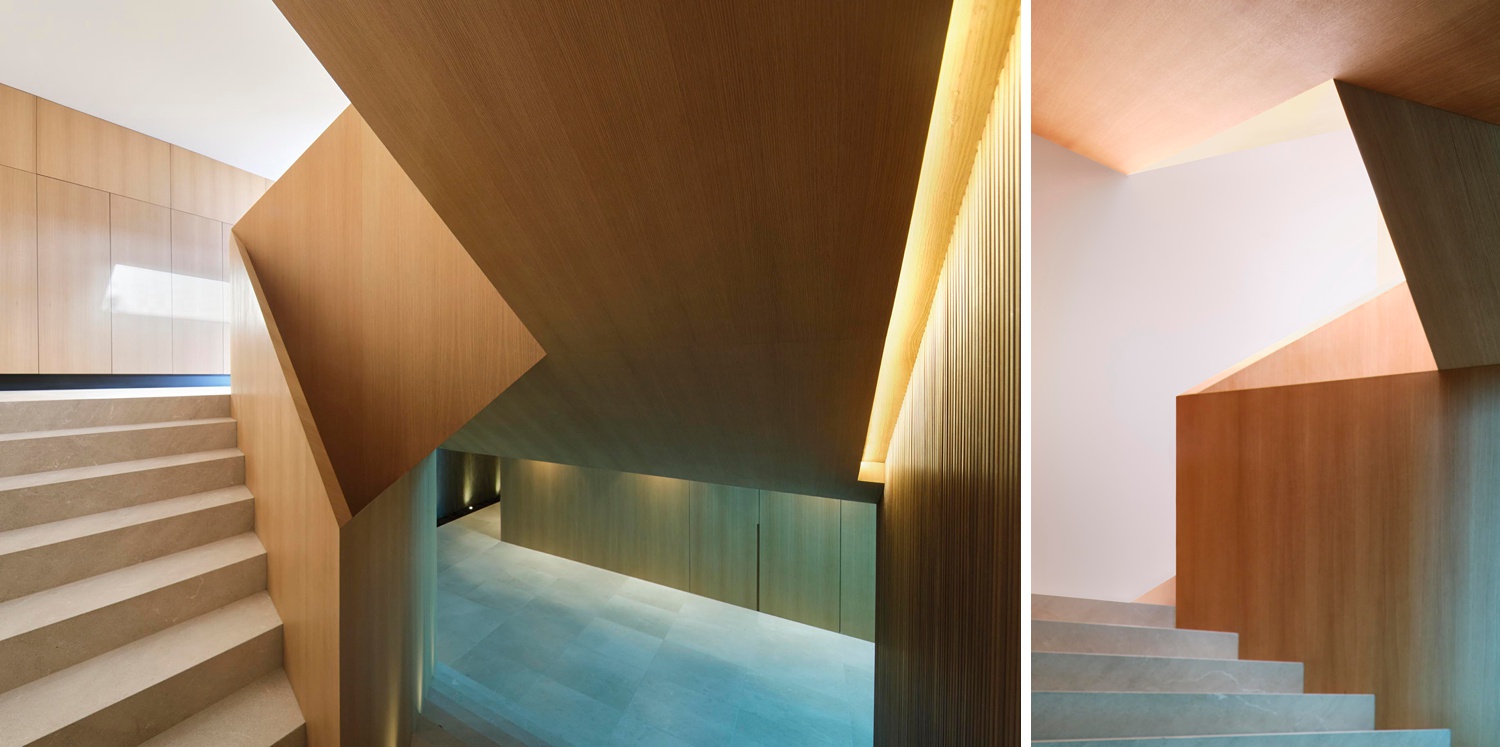 As evening falls, Art captures Villa Marola's darker side. His dimmed down exposure and saturated colors create a velvety and intriguing feeling — perfect for communicating this home's feeling as the sun goes down and the lights come up!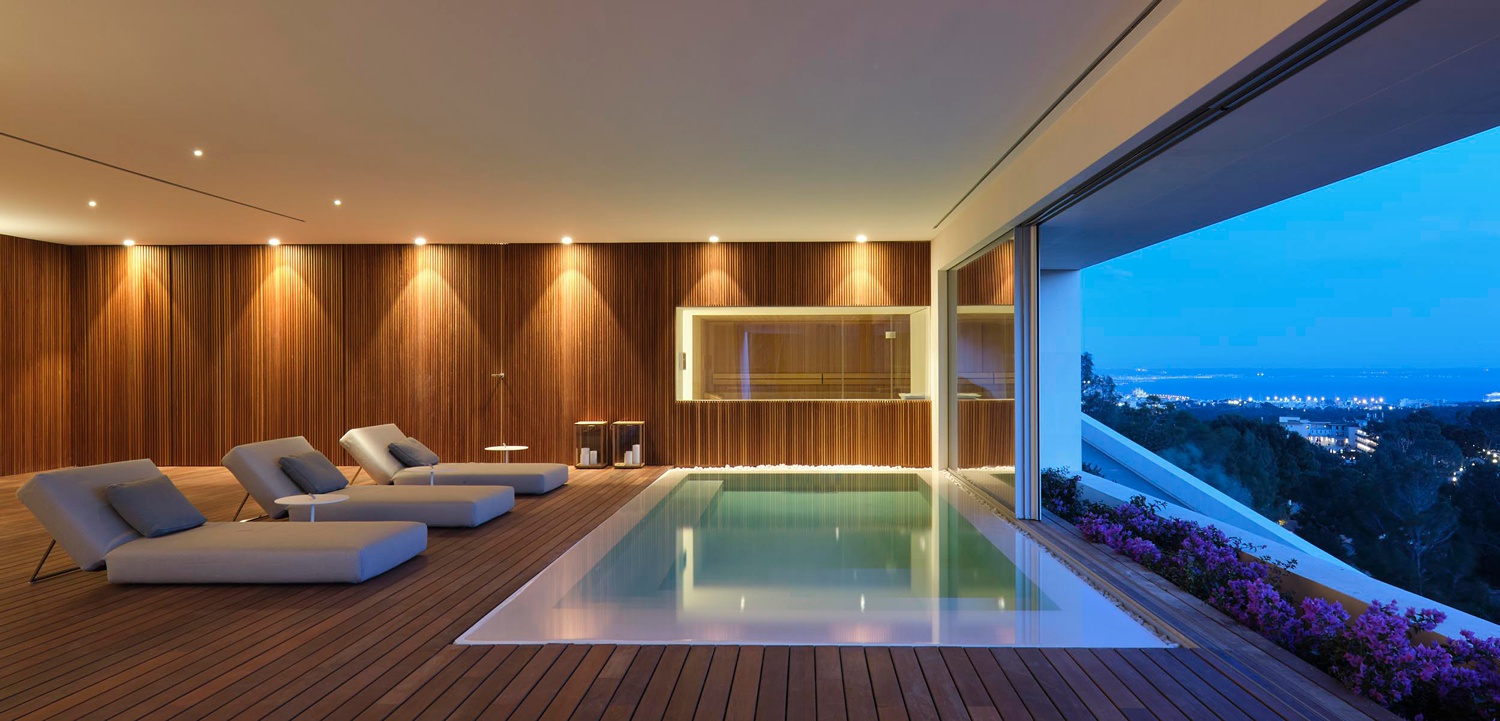 As if Art's photographs weren't beautiful enough, he also crafted a video for Villa Marola That is equally as cool. You can check it out here:
If you're curious about Art's process, I'd highly recommend you check out his interview with Veeral here on APA.
If you have a project you'd like to be considered for Project of the Week, you can submit it here.