Learn How to Hone Your Photographic Story-Telling from Simon Devitt at His Auckland Workshop
News
New Zealand and Australian friends, listen up! APA's Kiwi crush Simon Devitt is hosting one of his renowned workshops at the Auckland Art Gallery Toi o Tamaki on April 19th, 2020. This is a great opportunity to hear Simon speak on his photographic processes, learn to make evocative images, and convey the feelings of a space.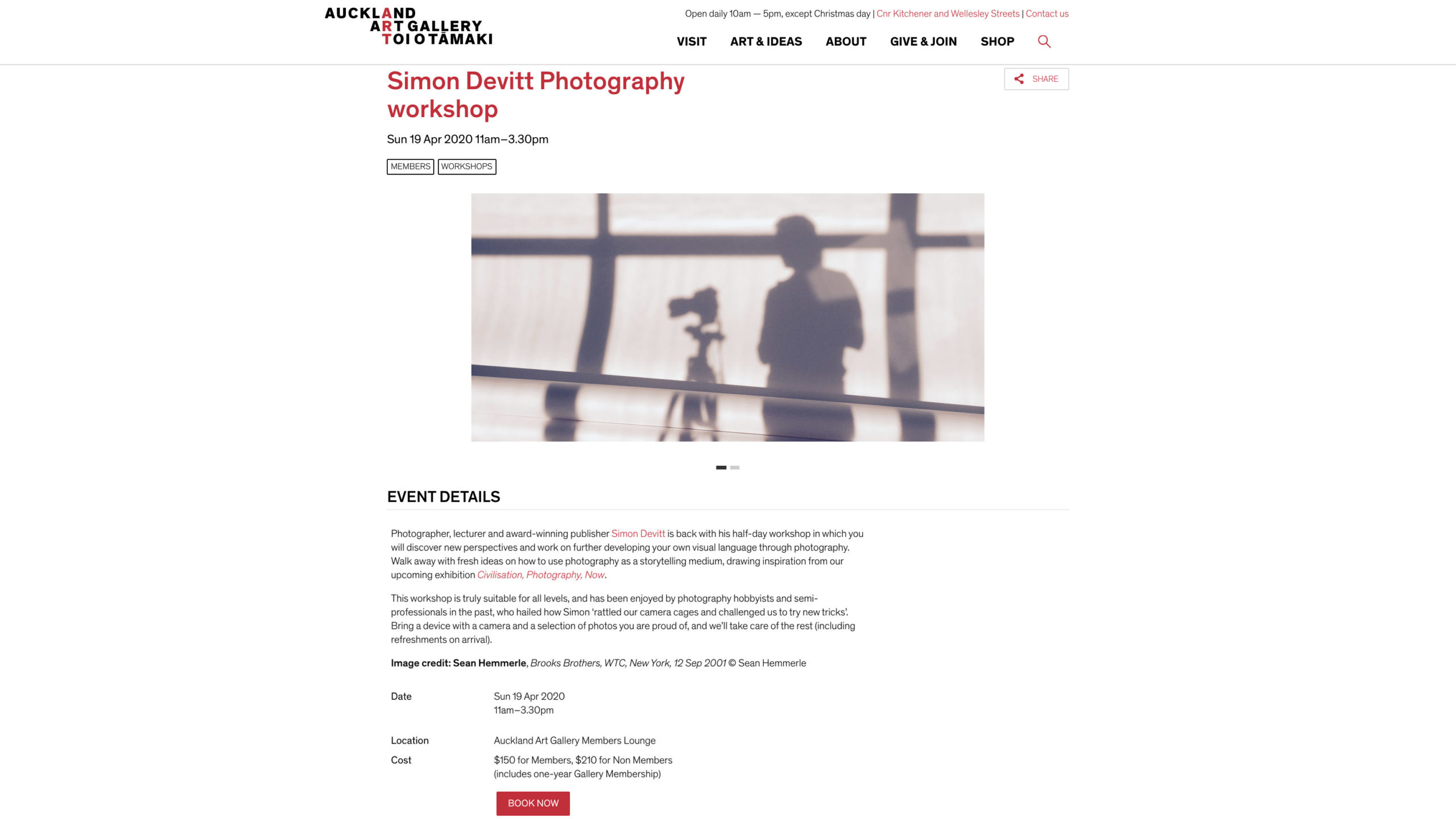 Simon — whose jaw-dropping architectural photography work speaks for itself — is also the namesake behind the Simon Devitt Prize For Photography at the University of Auckland, guest lecturer, educator, author of Portrait of A House, and creator of the Reading Room series.
Details:
Location – Auckland Art Gallery Toi o Tāmaki
Date – Sunday 19 April 2020 11:00 am to 3:30 pm
Description – Photographer, lecturer and award-winning publisher Simon Devitt is back with his half-day workshop in which you will discover new perspectives and work on further developing your own visual language through photography. Walk away with fresh ideas on how to use photography as a storytelling medium, drawing inspiration from our upcoming exhibition Civilisation, Photography, Now.
Go forth and grab your tickets on the Auckland Art Gallery website and enjoy learning from the master!