Score Tons of Great Discounted Gear at B&H Today for Their Summer Tech Deals!
Gear
News
Like most other retailers this week, our favorite gear store B&H is running a massive summer sale today. There are a ton of deals on gear, from SD and CF cards to displays, DJI drones, medium format Fuji camera bodies, and everything in between. I perused their seemingly endless deal list and here were a few of the sales that I thought our APA readers would find handy: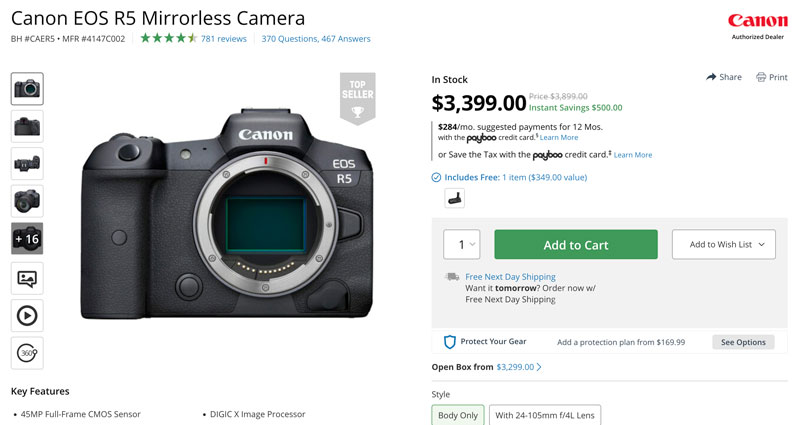 B&H is currently running a deal on the beloved Canon R5 body. It's $500 off and includes a free battery grip if you order today!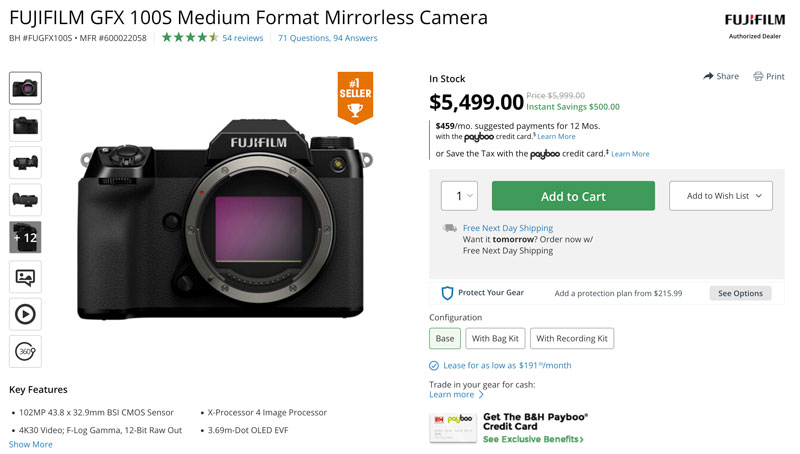 The 102mp behemoth is also $500 off today, putting Fuji's mirrorless medium format GFX 100s at $5,499.00. If you've ever thought about going medium format, now's a great time to pick up this best-selling camera body.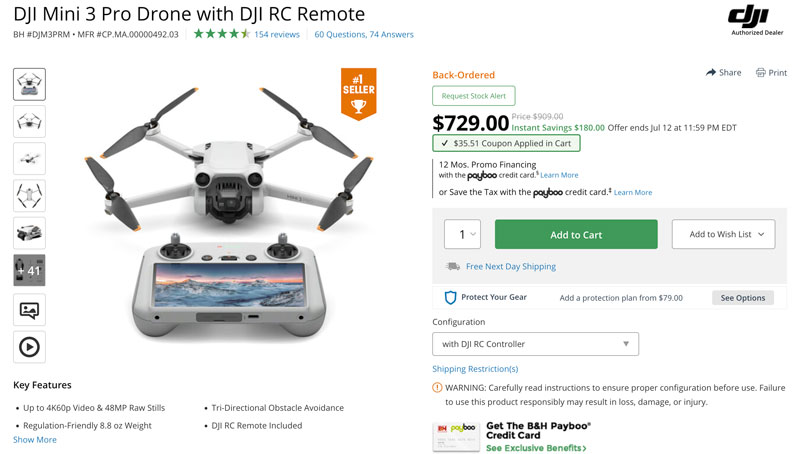 DJI's Mini 3 Pro is currently on sale for $180.00 off its retail price, plus an additional $35.51 discount in your cart. The Mini 3 Pro is back-ordered right now, but you can still snag the deal in your cart and wait for it to restock to ship! The Mini 3 Pro is expected back in stock on Jul 13, 2023, so you won't have to wait long!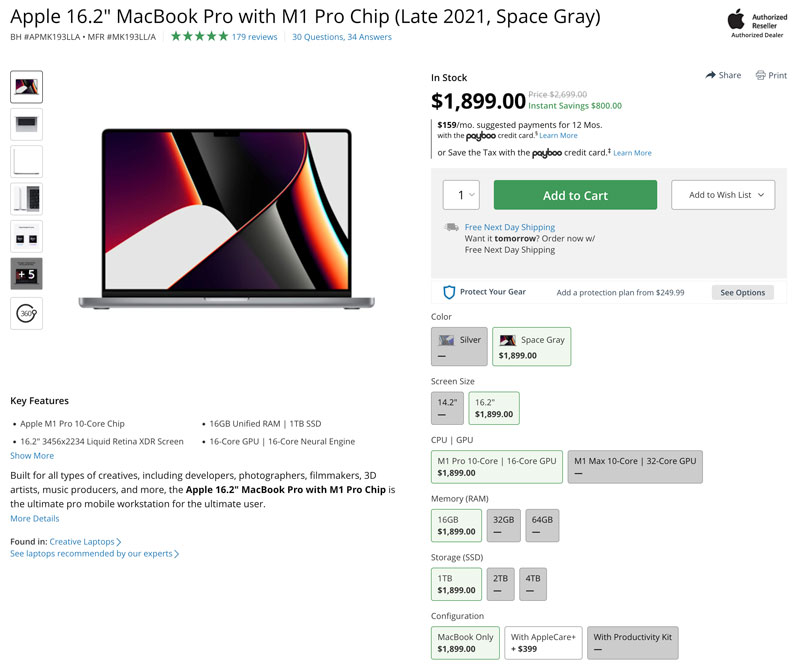 Take $800 off the 16.2″ M1 MacBook Pro today at B&H! They've got a few other deals on various MBPs, in all different sizes, configurations, and chips. If you're considering replacing your current MacBook, I'd recommend popping onto B&H's site and seeing if the variation you're looking for is on sale today!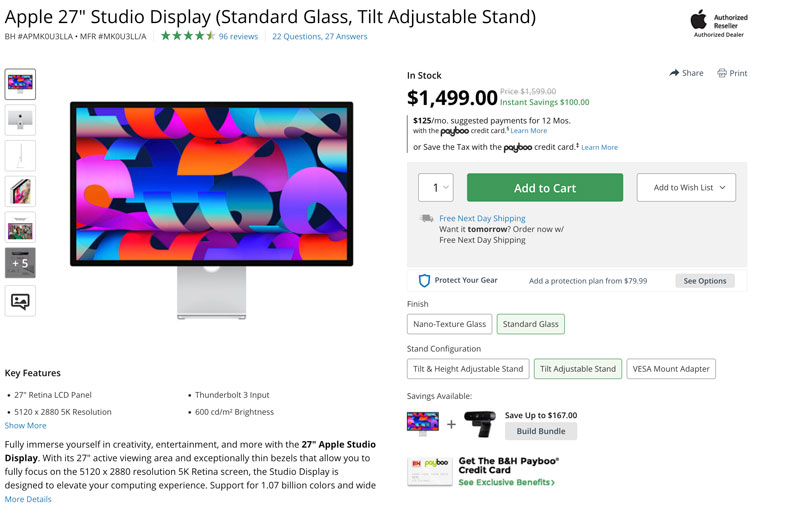 Speaking of Apple, their 27″ Studio Display is also on sale today. It's only $100 off, but hey, that's something!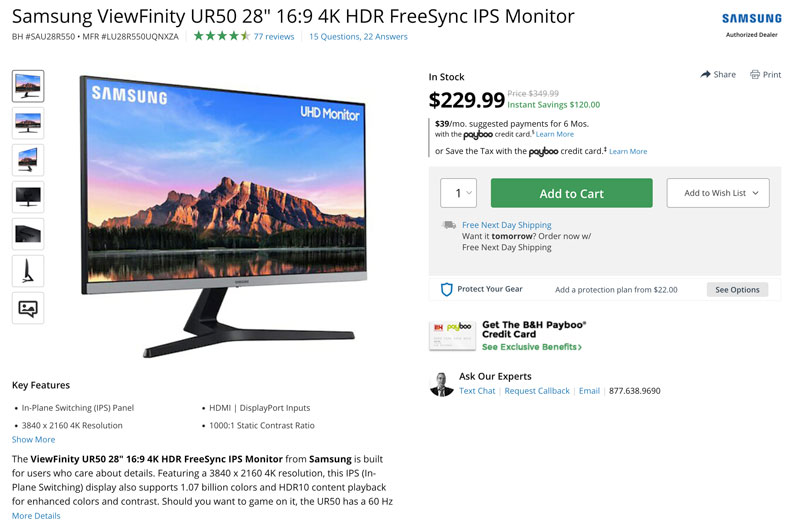 I am coming to you live using this monitor to write this article! I've been using Samsung's 28″ 4K IPS monitor for the past year hooked up to my MacBook Pro and find it crisp, literally easy on my eyes, and works flawlessly with my MBP. It has been my faithful companion for many editing projects, shoots, and APA articles. You can grab your own for $120.00 off today via B&H!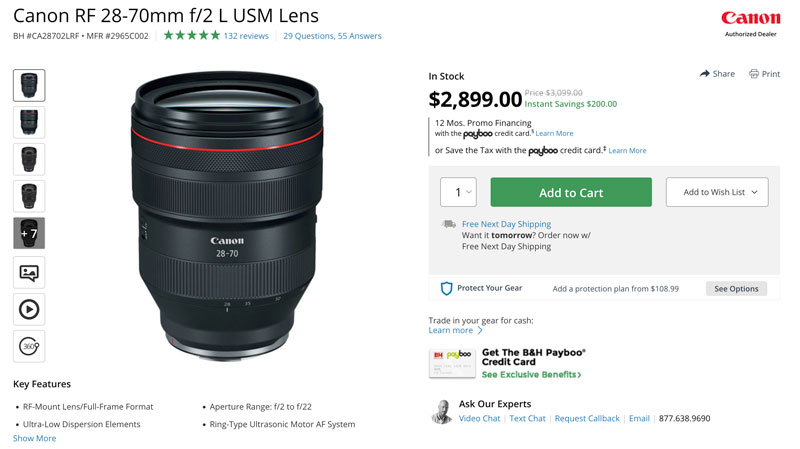 You can score discounts on a few great Canon RF and EF lenses today. The Canon RF 28-70mm f/2 is $200 off today, bringing the price down to $2899.99. If you're looking for the RF 14-35mm f/4, you can score that for $1399.99 ($100 off). If you're rocking the EF system, you can pick up the trusty EF 24-70 f/2.8 II for $100 less today, making it $1799.00.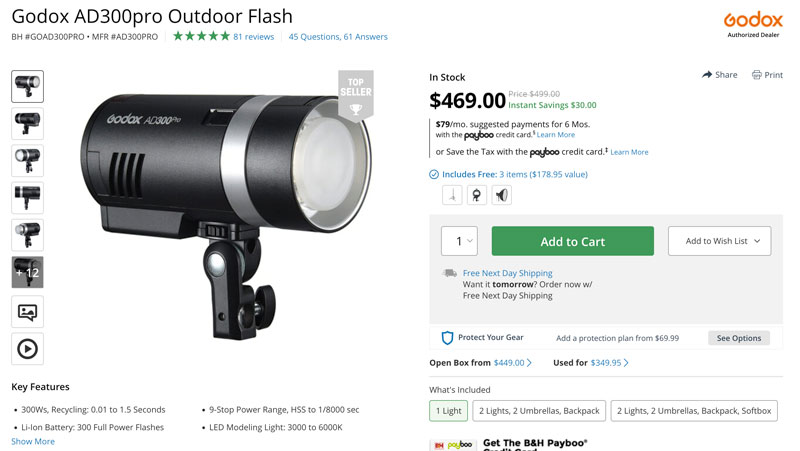 For all the Godox fans out there, you can snag the AD300pro for $30 off today. The deal also includes some free gear with your purchase, including a light stand, Bowens bracket, and 36″ octagon softbox – which stacks up to an additional $178.95 value.
The little Godox V1 is also on sale today for all camera systems. You can take $30 off this handy little speedlight and consider throwing it in your bag as a backup, or to use in tight spaces where you might not need as much power.
---
B&H's sale runs through 11:59 p.m. tonight (July 12th, 2023). There is a ton of great gear to check out, so if you're looking to pick up a new piece of equipment, be sure to look through their promotions!