DJI's Latest Drone Release – The DJI Air 2S
Gear
News
In the middle of last month, Chinese tech company DJI made somewhat of a surprise announcement when they unveiled a new drone – the DJI Air 2S.  This unexpected upgrade brings with it a larger, 1-inch sensor able to capture 20-megapixel images and record in 5.4k – specs previously reserved only for larger drones. 
For many of us, drones have become a mainstay of our kit of gear as architectural photographers, with DJI's Mavic 2 Pro having been the most popular choice since its release nearly three years ago.  While many of us had been expecting an upgrade in the form of a Mavic 3 Pro, this surprising announcement provides us with an alternative choice for our aerial needs – one that is both smaller and cheaper than the Mavic 2 Pro.  With that in mind, here are a handful of videos to help get you acquainted with this latest release so that you can make a decision on what works best for you.
---
---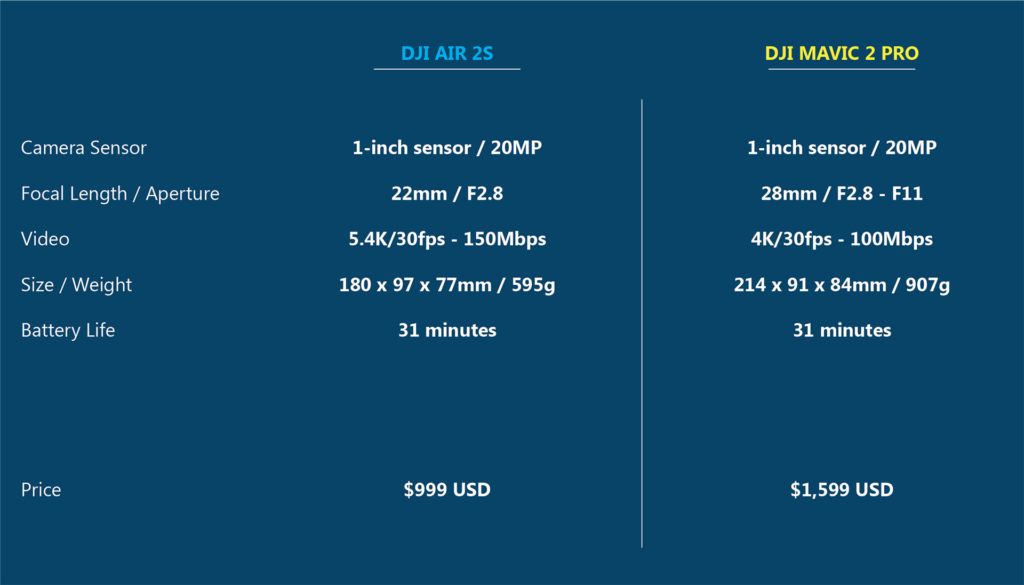 ---
---
A couple of things stick out to me – on the photography side, I love having that increased resolution in a smaller (and cheaper!) body, but the 22mm fixed focal length is significantly wider than the 28mm found on the Mavic 2 Pro.  In terms of video, 5.4K is a big upgrade and offers quite a bit more flexibility, but having a fixed aperture means you're going to need to rely on ND filters much more often (which are at least included in the Fly-More package – unlike the Mavic 2 Pro). 
What do you think of DJI's latest offering?  Are you planning to add the Air 2S to your repertoire?  If you already own the Mavic 2 Pro, do you plan to keep using that until the Mavic 3 Pro comes out?  Let us know in the comments below.