Where is the Architectural Photography Almanac Going?
Commentary
You've probably noticed that things have been a little quiet around here recently. I definitely understand and feel it as well! With that in mind thought I'd share a few major updates about the current and future of Architecture Photography Almanac as we wrap on our …wait for it… fifth year in operation.
Welcome to our new team member (even if he doesn't know it yet)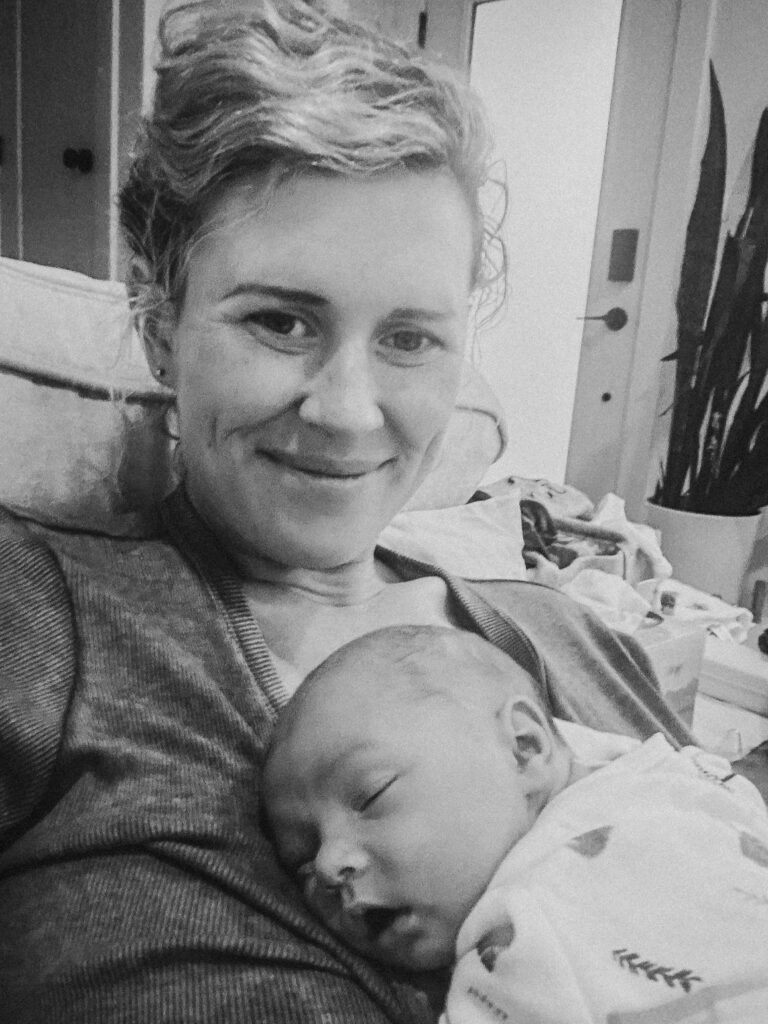 If you've been around the Almanac for any period of time, you're familiar with the work of Lexi Taciak. Lexi was there right from the beginning – she was the first person I hired – and it has been wonderful to work with and get to know her over these past five years. From her deep-dive articles on photography legalities, juicy interviews with top talents around the world, to her consistent project of the week work, I can't thank her enough.
So I'm very happy to share that she is taking some time off to welcome her newborn baby Tucker to the world.
It has been one of the greatest pleasures of my career to watch Lexi's enthusiasm for architectural photography and this community grow throughout the years. She has worked tirelessly to bring a literal well of knowledge to the community and she really has been the glue holding this entire operation together.
I selfishly can't wait to have her back working and writing with us but am also so thrilled for her to have a break and to enjoy everything that her new family member has to offer!
Another surgery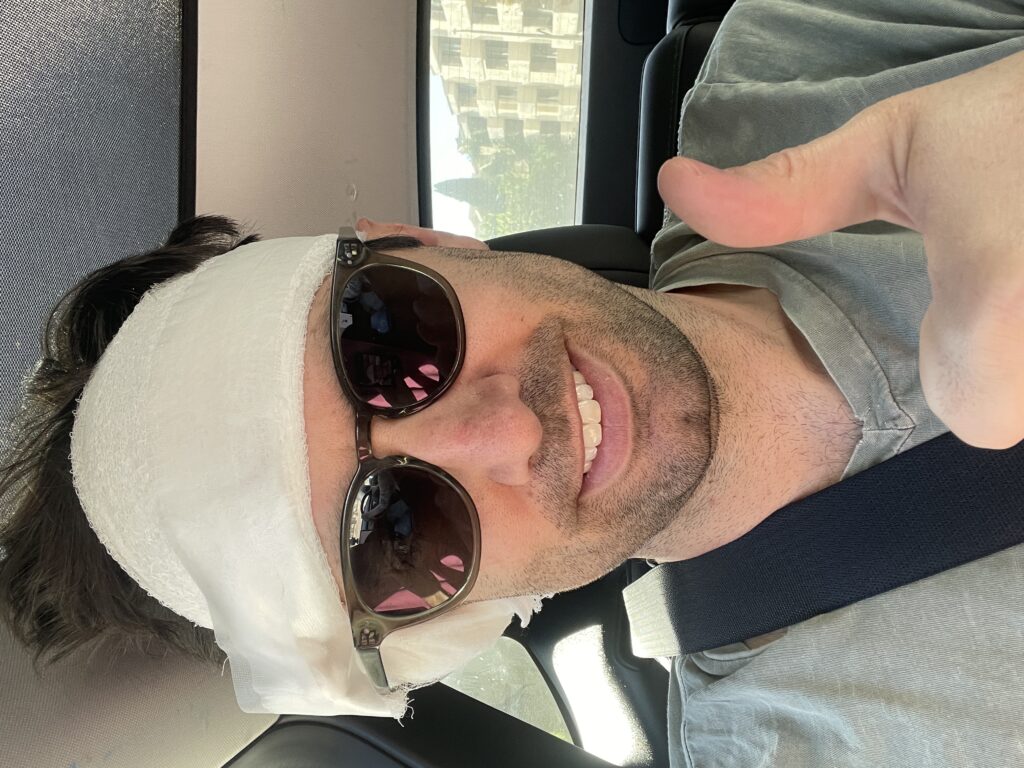 You may or may not know that I've suffered from absolutely debilitating tinnitus for my entire life. It's been a constant for as long as I can remember. In the summer of 2022 I lost a huge portion of my tortured-but-still-sufficient hearing after contracting covid while traveling around the eastern US for work. In addition to the hearing loss, covid also left me holding a bag full of other symptoms that all came on immediately following, none of which are life threatening but enough to be a drag on life and work.
The hearing loss, being the most significant gift of covid, left me with only 24% remaining speech intelligibility. I knew it was bad, but having it spelled out for me by an audiologist this summer was sobering. Following this realization and being more of a YOLO type, for better or worse, I decided to forge ahead with a cochlear implantation surgery which happened early this November.
If you're not familiar, it involves a two-part procedure, in which the surgeon essentially replaces the inner ear with an electrode wire to directly stimulate the auditory nerve. Tens of thousands of hearing cells are replaced by a computer-driven electrode; it's some serious Star-Trek stuff. The second part of all of this is training your brain to hear again. Results are generally outstanding in 99% of patients, but a six-month to one-year period is usually required to get back to 80-100% speech understanding. To say the least of my guitar hobby…
From everything I've been told it's more of a 'life journey' type of surgery than a one-and-done situation. I am literally starting from scratch with teaching my brain to hear out of my right ear – right now everything sounds like a box full of wine glasses being tossed around. Weird to say the least.
Burned out after a huge year
2022 and 2023 were the busiest in my career by a huge margin. From a business standpoint, it was amazing and full of memories I'll never forget. I criss-crossed the world photographing incredible homes, schools, people, art, and structures of all types. But it left me feeling completely burnt out – I love the job and I love traveling but I definitely don't have the Iwan Baan life-on-the-road genes in me. But this left me unable to devote much time to APA, which has needed more gardening and tending than I'd expected as it grows (and stutters…and starts…and roars to life, and then takes a nap again!)
To add further complication, in January of this year, a series of landslides triggered by the torrential California rains wreaked havoc on my neighborhood. Unfortunately, the storm(s) caused significant damage to our house and workspace. We were some of the lucky ones with only moderate damage to our home; people in our neighborhood suffered extreme damage to their entire homes and livelihoods leaving them with six-figure repair bills and dodgy insurance denials. Vehicles were swept away, roads washed out, and the only way in and out was via helicopter for about a week. Thankfully, nobody lost their life, but it was harrowingly close at points. We had no power or water for months, displacing us into various hotels and borrowed lodgings for much of our winter.
My girlfriend at the time, Melanie, and I, had just returned from a trip and were settling into bed with a downpour outside when the most horrifying noise I've heard in my life – think thunder and sandpaper mixed together while the earth shakes – roared outside. Running to a window, we could see boulders the size of cars tumbling through our backyard, across and into our neighbor's house. Nothing will prepare you for the sight, or ever let you forget the sound. We ran outside and around through a field of freshly-strewn boulders to check on them – there were bathtubs in the street, splintered wood and plants ripped up and scattered all around, cars pushed aside, just to give you a bit of a mental picture. For those few minutes, I was completely convinced I was going to find my neighbors dead.
Thankfully, they were okay – but the damage, both to the physical structures and our collective psychology, was and continues to be a lot to deal with. All in all it was over six months of repairs and bills to get back on our feet, I just paid the last invoice now – in mid November.
Compound all these factors and I am just ready to be done with this year.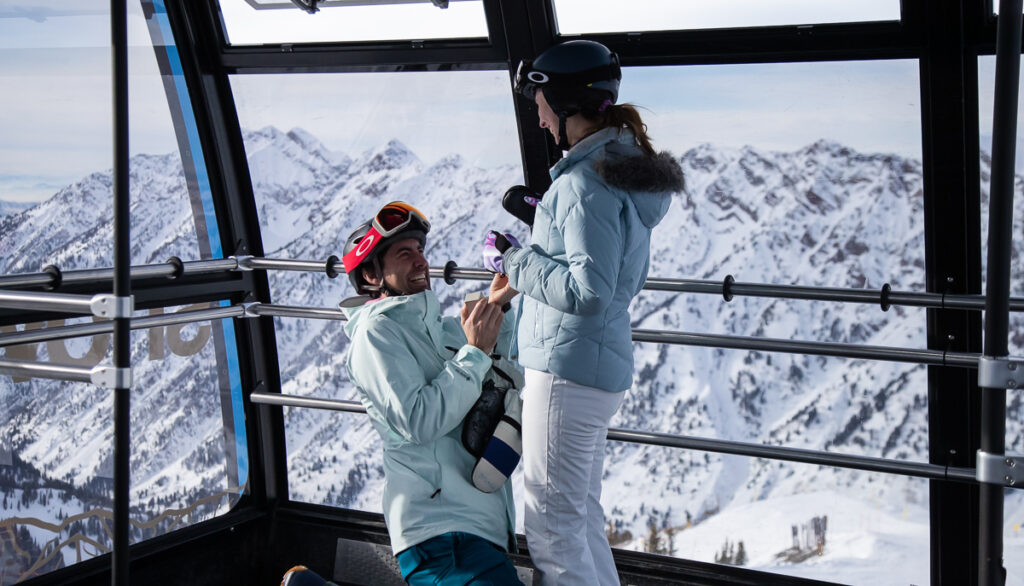 After the aforementioned landslide experience, Melanie and I needed a getaway, to say the least. In the high point of the year, during said getaway, she became my fiancée! Fast forward six months and we've teamed up to create AP Almanac's first festival, called Perspective.
Perspective is going to 1) be a ton of work and 2) absolutely incredible. We're inviting you to come hang out with us and take over the town of Columbus, Indiana, for a weekend in June of 2024. We'll have a wide range of photographers, artists, writers, bloggers, and more from the architecture world to share their careers and insights with our attendees.
If you're not familiar with Columbus, it's one of the most architecturally significant cities in America, stuffed with buildings from world-famous architects. No, not Columbus Ohio – Columbus, Indiana! Yup – most people haven't heard of it. It's unforgettable and will certainly leave a mark on you when you see what a city with good design as a founding tenet can be.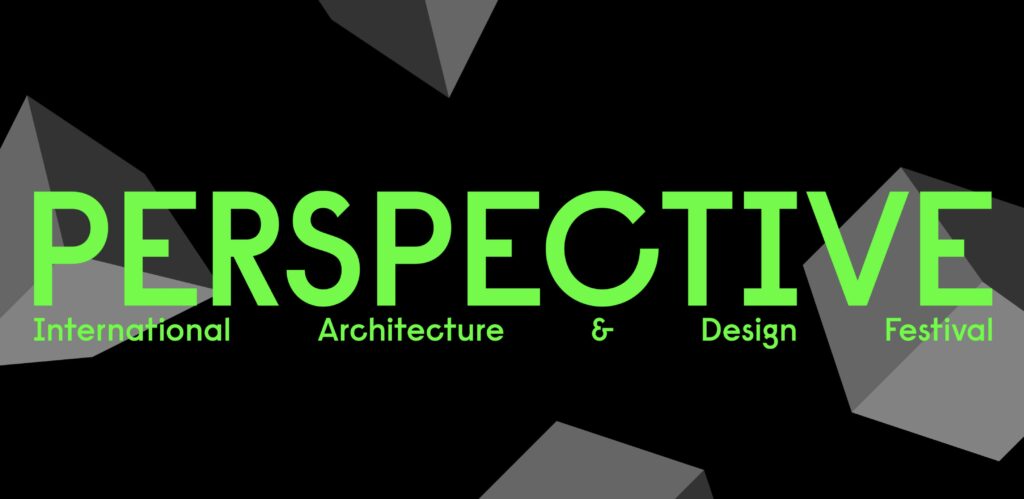 The speakers range from the hilarious to the academic, and topics cover everything from traditional photo workshops to intimate book design workshops and film screenings.
For a great look at Columbus and the architectural offerings it contains, check out the feature film aptly named Columbus, directed by Kogonada, starring Haley Lu Richardson and John Cho.
The contest is starting again
This will be the third year of the Architecture Photography Almanac photo awards. We are expanding the prizes and continuing to tweak the awards to best serve the architecture photography community, as we always have done, and strive to keep this the most transparent and straightforward contest in the architectural photography world. World class judges, no-nonsense prizes, and the best part is it keeps the Almanac afloat.
Keep your eyes out for the launch, which will come next week.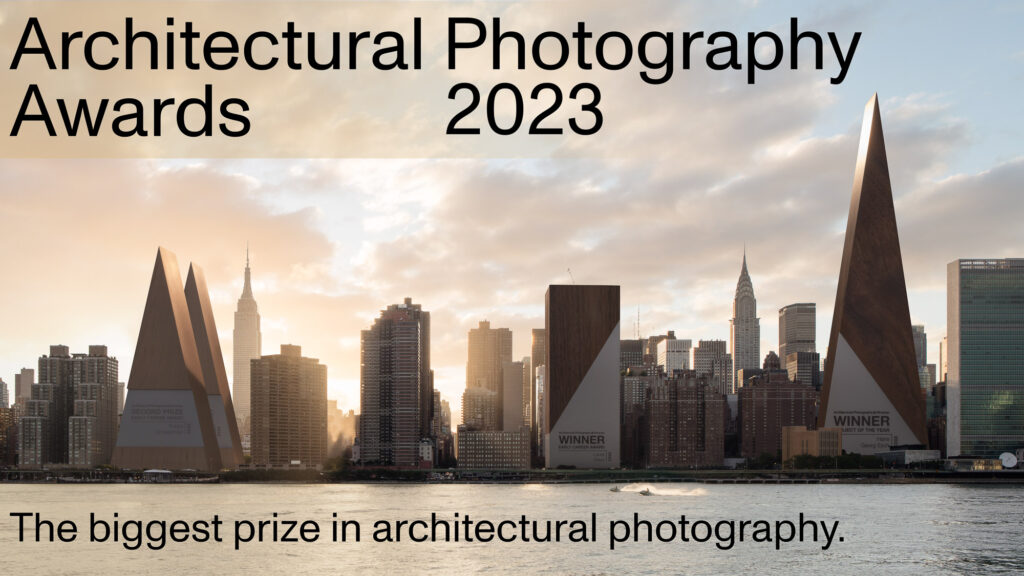 We launched some new services in the background
We're proud to expand our offerings from 'blog' to actual services for photographers, starting with our Retouching and Consulting services. Our retouching services have launched with tremendous results, linking up world-class photographers with world-class retouchers, all under the trained eye of myself and my longest running business associate, Thomas Seely. Thomas has retouched images for some of the largest brands and publications in the world, as well as some of the most respected photographers out there (myself not included!)
We've worked together since 2015 and our relationship has helped my career reach incredible new heights. He brings the discerning eye, trains our retouchers to our high standard, and signs off on every image that we deliver. Whether you have a style you have worked hard to develop and maintain or want to find a unique style all your own, we are standing by to help make your photographs look as good as they possibly can.
Our consulting service which just launched features more incredible talent who all share a common interest in photographic education and business. I've worked closely with many of these wonderful people in building my own business and I hope that you'll find collaborating with them as valuable as I have. Whether it's producing shoots on the other side of the world or putting together estimates for licensing and pricing, we are excited to offer these services to help you navigate some of the more challenging aspects of being a professional photographer.
We're still trying to grow and keep it fresh, but are trying to figure out what that looks like
And so I thank you for your patience as we continue to experiment and find what works best for the Almanac going forward. There's a lot on our plate but so much more in store for the future as we grow what the site offers in terms of both services for photographers and in-person events.
We're currently hiring for new roles – writers, retouchers, managers and more, and we'd love to hear from you if you're interested in working with us in any capacity.
Thanks for reading, and chat with you soon!
Mike