If there is ONE Instagram account you follow, I hope it's @aphotoeditor
Business
News
We're coming in hot with a quick PSA today about an Instagram account that you should be following as a professional photographer. Chock full of information, stats, and intel about the industry, Rob Haggart's @aphotoeditor account is a fascinating litmus test regarding pricing, business trends, and best practices across various fields of photography — architecture and interiors included.
The main staple you'll find in the @aphotoeditor account is the "Photographers, How Much Do You Make?" series, where Rob anonymously collects submissions including all sorts of information like the photographers' demographics, field/specialty, years of experience, area of service, and yearly income. Photographers also include detailed explanations of their business practices and cost breakdowns, as well as any important things they've learned in their professional journey along the way.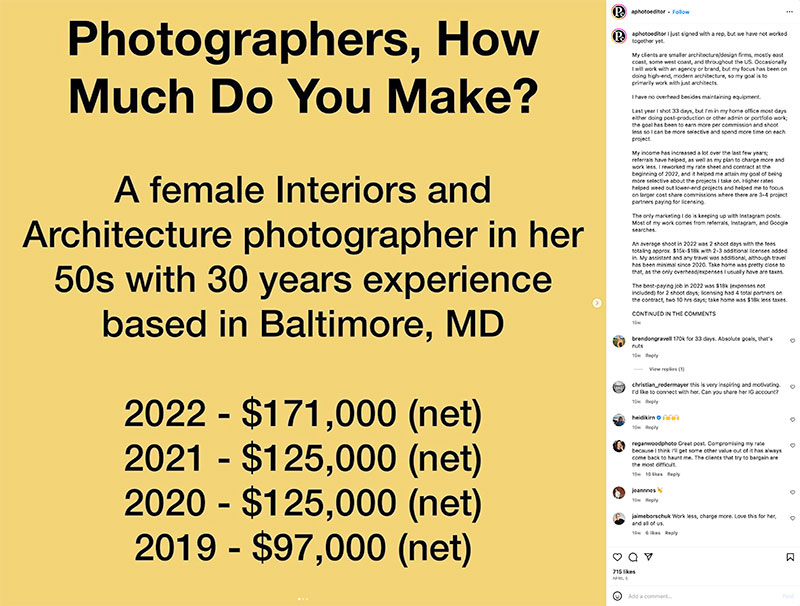 It's fascinating and powerful to see the range in income — even year to year. My favorite bit though are the discussions in the comments and the key takeaways from the photographers themselves.
On @aphotoeditor you'll also find important discussions — like client ghosting and 2023 being a generally tough year, as well as plenty of other business advice and community discussions.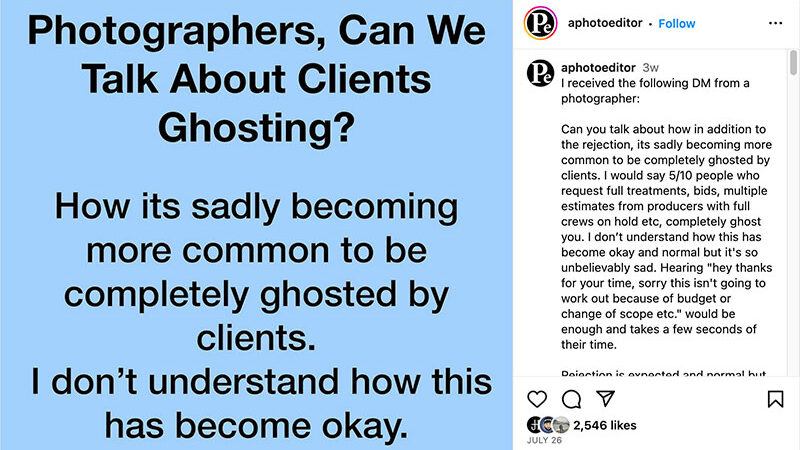 I can't recommend following @aphotoeditor enough! Be sure to pop by Rob's account, participate in the discussions, and take part in the surveys!