The first of October marks the start of Archtober which is a festival celebrating architecture and design organised by the Centre for Architecture. In its ninth year running, this year's Archtober festival in collaboration with over 80 partners across NYC's five boroughs are hosting a range of events from building of the day walking tours, workplace Wednesday tours, lectures, film screenings, architecture themed competitions and parties.
The events covered in Archtober provides a plethora of opportunities to learn about architecture beyond the beautiful facade. It is an event catered for people of all ages and provides an opportunity to mingle with some of the leading figures in the world of architecture. As Architectural Photographers, events like Archtober provides a fantastic platform to learn more about architecture. To explore a building from an architect's perspective, listening to their narrative of the architecture, becoming familiar with the architectural vocabulary and vernacular. Furthermore, seeing how they use architectural imagery to talk about their projects as well as exploring the works of other visual artists on their perception of architecture and how you can use this to further your own architectural photography creativity.
Additionally, as part of Archtober, Architecture and Design Film Festival is running from 16th to the 20th of October. As well as Open House New York will be running from 18th October to 20th October. Here are some of our picks on what to see during Archtober:
Building of the Day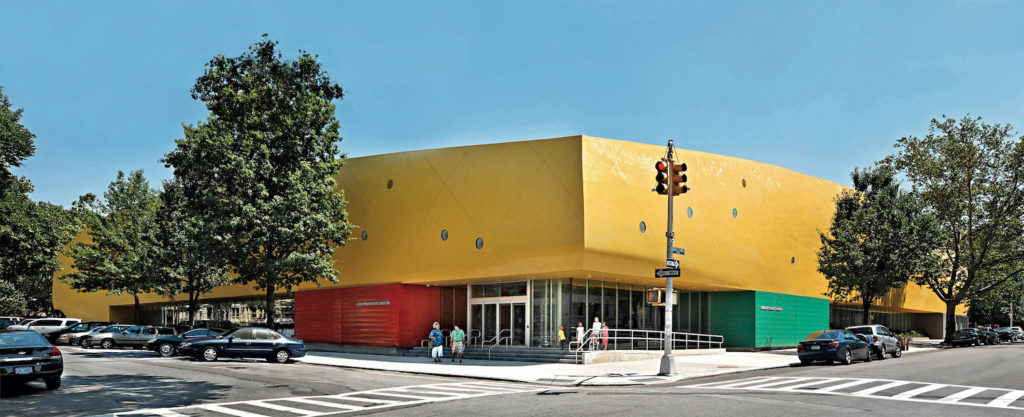 October 2, Brooklyn Children's Museum
Original architect: Hardy Holzman Pfeiffer Associates (1977)
Renovation architect: Rafael Viñoly Architects (2008)
Rooftop canopy: Toshiko Mori (2015)
Rooftop terrace: Future Green Studio (2017)
Seeking expanded capacity to serve a growing audience, the Brooklyn Children's Museum wanted a new public presence that would contribute to the vitality of the surrounding community. The new structure differs from its context, in colour as well as physical form, yet remains welcoming and deferential to the museum's existing built environment. The architecture of the new building is compelling and inviting to children, its glittering envelope of yellow ceramic tiles creating a public landmark.
October 3, One Vanderbilt by Kohn Pedersen Fox Associates (KPF)
Set to become the tallest office tower in Midtown, One Vanderbilt's tapered massing is comprised of four interlocking volumes that spiral upward to create a new icon on the Manhattan skyline. At the tower's base, a series of angled cuts organize a visual procession to Grand Central, while below-grade connections to the terminal allow One Vanderbilt to fit into the city's network of public transportation, transforming the civic experience of the congested 42nd Street corridor.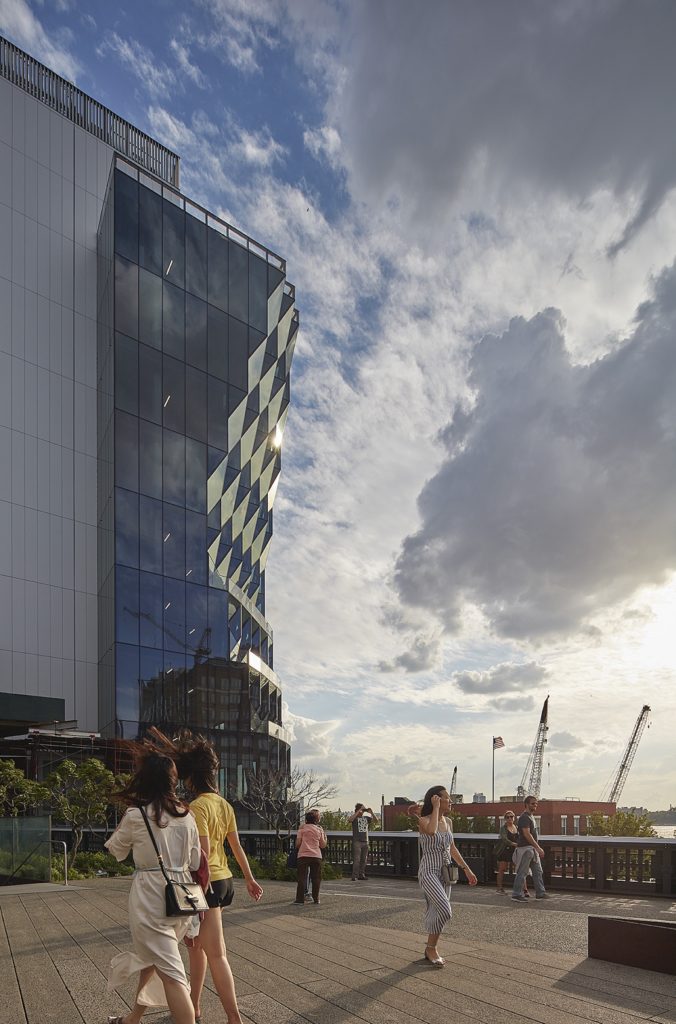 October 10, Solar Carve by Studio Gang
Sculpted by the angles of the sun, Solar Carve explores how shaping architecture in response to solar access and other site-specific criteria can expand its positive impact. The building takes its unique form from the geometric relationships between the allowable envelope and the sun's path, producing a faceted, gem-like facade that privileges light, fresh air, and river views to the public park-while also becoming a new iconic silhouette on the New York skyline.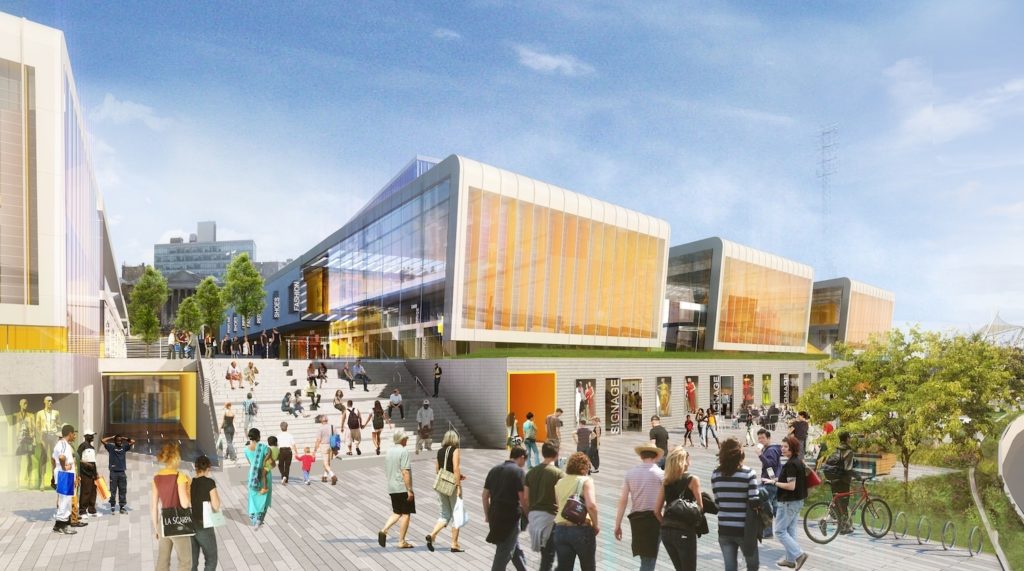 October 13 Empire Outlets by SHoP Architects
Empire Landing is a new retail and entertainment destination on the Staten Island waterfront. Located on a large, steeply sloping site adjacent to the Staten Island Ferry terminal, the design reconnects the neighbourhood of Richmond Terrace to New York Harbor. A series of new pedestrian routes define the plan, stepping up via generous stairs that create spaces for outdoor gathering within the new shopping district.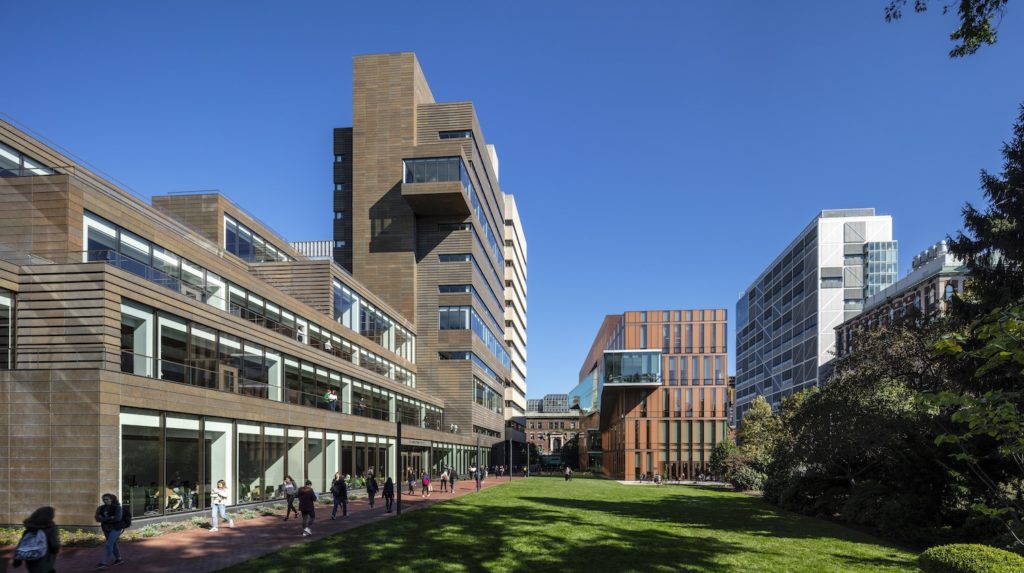 October 28, Barnard College The Milstein Center for Teaching & Learning by Skidmore, Owings & Merrill
Located at the heart of campus, the Milstein Center for Teaching and Learning is a new kind of library that transforms the undergraduate experience at Barnard College. The 128,000-square-foot building features an expanded library and media facilities, flexible learning and classroom spaces, as well as a computational science center. Designed to serve as a campus crossroads, the Milstein Center is place where students and faculty can learn by doing in a dynamic, interdisciplinary setting.
3009 Broadway, New York NY 10027
Workplace Wednesday

October 9, PAU
Founded by Vishaan Chakrabarti, FAIA, in 2015, PAU is both an emerging and established a global practice. PAU embraces architecture and city planning as allied fields operating along with a range of scales. PAU breaks down disciplinary boundaries by expanding the definition of architecture and rejecting the silos that have ossified it.
October 16, Ennead Architects
Ennead Architects is an internationally-acclaimed studio with offices in New York City and Shanghai. Renowned for its educational, cultural, scientific, mixed-use, and governmental building designs that authentically express the progressive missions of their institutions and enhance the vitality of the public realm, Ennead has been a leader in the design world for decades.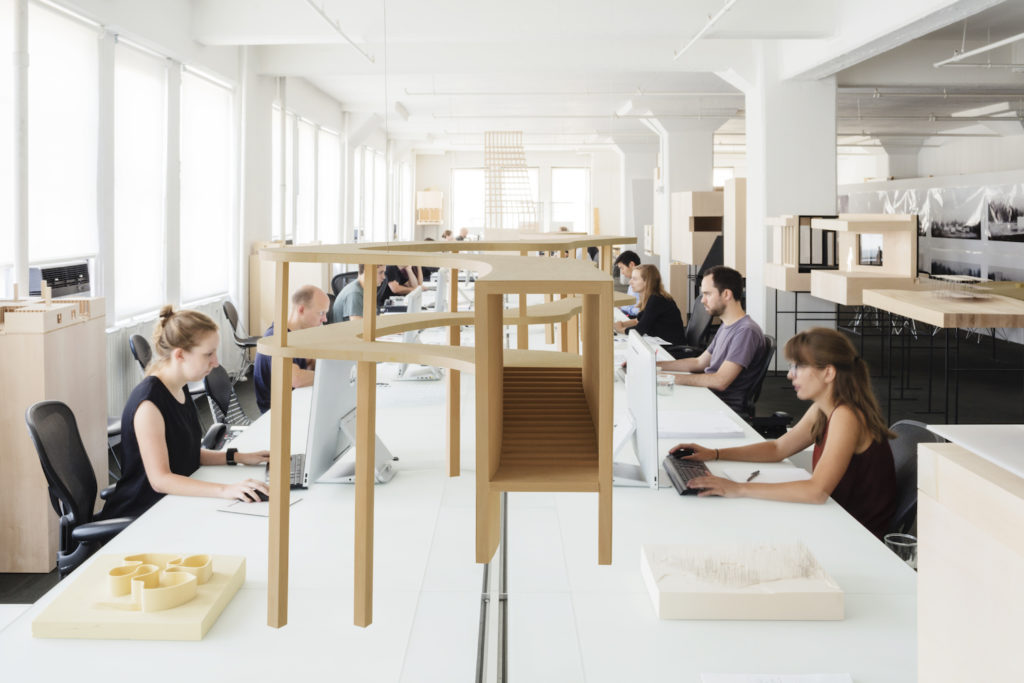 October 30, Thomas Phifer and Partners
Thomas Phifer founded his New York studio in 1997. Since then, the firm has completed projects such as the Glenstone Museum expansion in Potomac, Maryland, the Corning Museum of Glass expansion in Corning, New York, and the Raymond and Susan Brochstein Pavilion at Rice University in Houston, Texas.
Lectures
October 9, Codex New York: Typologies of the City with Photographer Stanley Greenberg
Codex New York: Typologies of the City is the latest book on explorations and observances about New York City by noted urban photographer Stanley Greenberg. In conversation with Elizabeth Goldstein, President of the Municipal Art Society New York, Mr Greenberg will discuss his book, for which the photographer undertook a walk of every block in Manhattan documenting, through his lens, those urban infrastructural features that lay hidden in plain view.
October 11, Rirkrit Tiravanija & Atelier Bow-Wow on Current Work
Momoyo Kaijima and Yoshiharu Tsukamoto, founders of architectural firm Atelier Bow-Wow, focus their work on behavioural relationships in living environments, and how human interaction can affect the cityscape as well as society. Innovative contemporary artist Rirkrit Tiravanija, who splits his time between New York, Berlin and Chiang Mai, is known for his "relational" artistic practice offering real-time experience and aligning social engagement as art. In this discussion, they will talk about their current works and share views on living, art and architecture.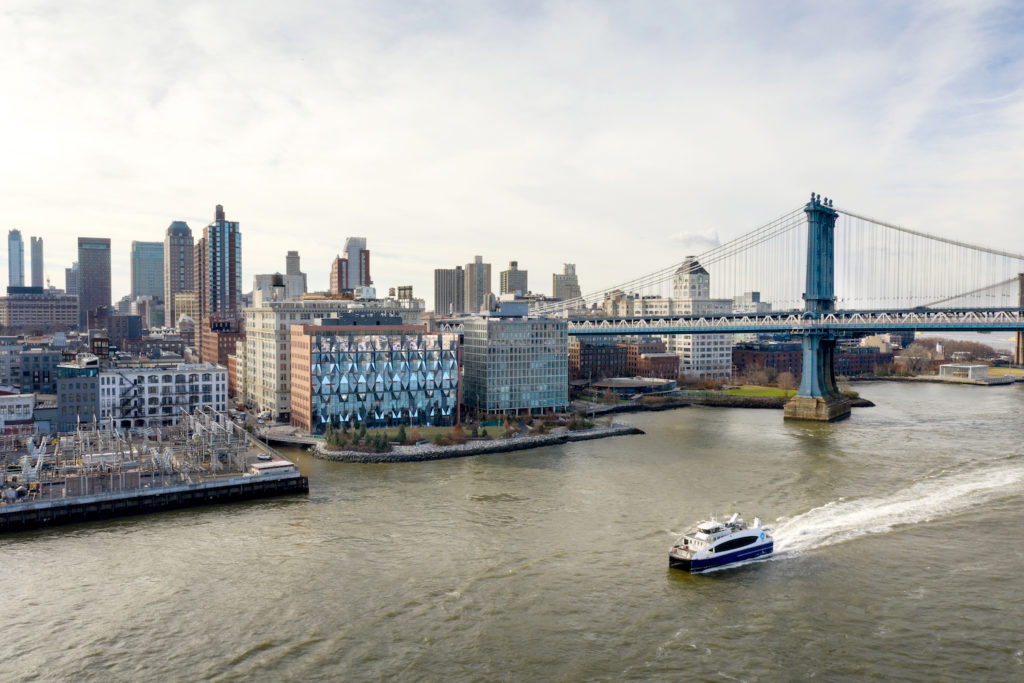 October 11, Digital Urbanisms Conference
The development of urban digital technologies and the deployment of digital information have evolved into a mutually reinforcing feedback loop between distributed sites of data production and extraction, and the planning and design of data-driven and evidence-based landscapes. Mobile social media, networks of sensors, and the ecology of connected devices termed the "Internet of things," among others, constitute infrastructures that harvest information, while advancing techniques of analysis and visualization have begun to describe and design sociopolitical and built environments in their image.
October 15, The Marriage of Photography and Architecture with Art Historian, Sharon Suchma
Art historian, Sharon Suchma, PhD, will explore The Marriage of Photography and Architecture. Since the birth of photography in the 19thCentury, architecture has been a constant subject and well-suited partner. This talk will look at some examples of how images of human-made structures reveal more than just the structures themselves, representing exploration, construction, social conditions, lifestyle, and art movements.
Film Screenings
James Turrell: You Who Look
A short film directed by award-winning filmmaker, Jessica Yu, explores the works of James Turrell spanning over 40 years which is an amalgamation of art, architecture and technology.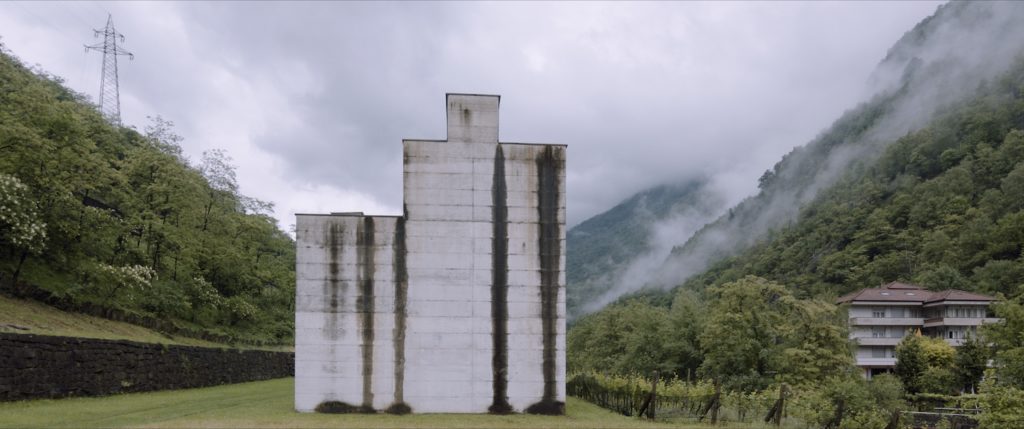 Architecture of Infinity
Swiss film director, Christoph Schaub, whose film, Architecture of Infinity, explores scared spaces with architects Peter Zumthor, Peter Märkli and Álvaro Siza Vieira, the artists James Turrell and Cristina Iglesias and drummer virtuoso Jojo Mayer.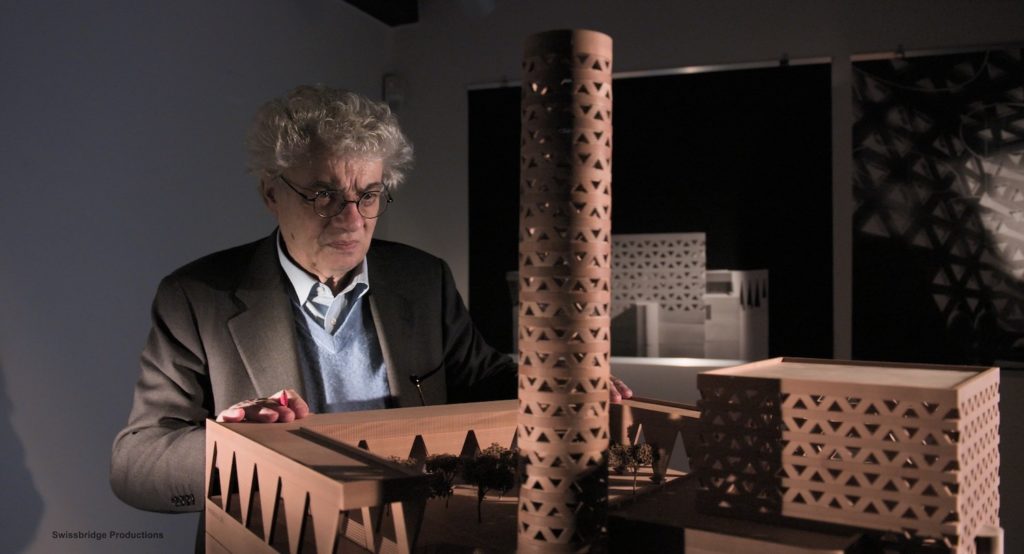 Mario Botta: The Space Beyond
The Space Beyond is directed and produced by Loretta Dalpozzo and Michèle Volontè who explore the work of Swiss Architect, Mario Botta. Exploring his trials and tribulations in designing places of worship and reflections of his life through his family and friends.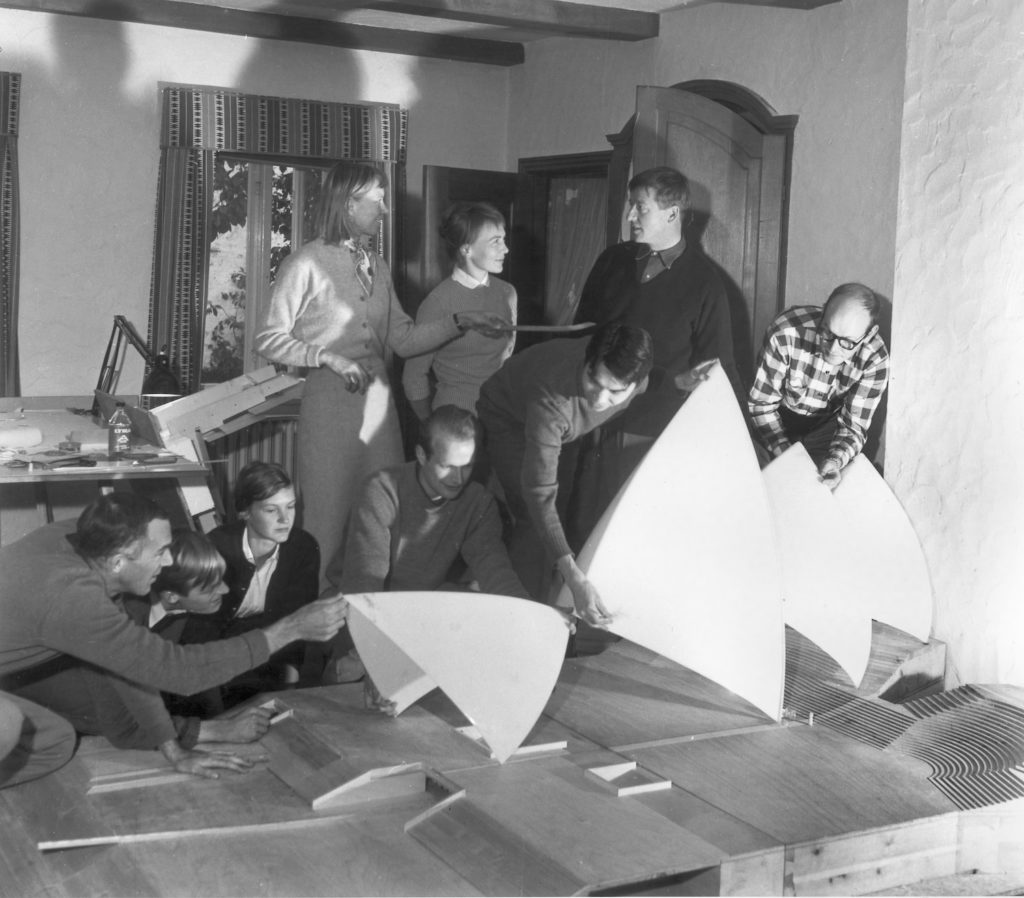 The Man & The Architect – Jørn Utzon
The Sydney Opera House is one of the most iconic pieces of architecture in the world and this documentary explores the life of Danish architect, Jørn Utzon, whose work still stands the test of time.