Nicole England Combines Her Passion for Architecture & Dogs With Her Loveable Series "Resident Dog"
Interviews
Nicole England is a Melbourne (Australia) based Architectural & Interiors Photographer who, like many New Zealanders including myself, came to Australia in the early 2000s. Nicole is one of the most sought after photographers in Australia, you can always find her shooting across the country on some of the most high profile projects. A couple of years, she kicked off a personal project combining her passion for architecture with furry four-legged companions — dogs — resulting in Resident Dog. I had an opportunity during the lockdown for a chat with Nicole on her career as well as Resident Dog.
Hey Nicole, Thanks for taking the time for this interview. Tell us a little about your journey into architectural photography and moving from New Zealand to Australia?
Hey, Veeral great to chat with you, and thanks for having me! So, I grew up with a mother who has a love and passion for incredible architecture and interiors and a brother who wanted to be an architect from the time he was born. Dad was also in the picture but not the creative type. Needless to say, we spent most of our time talking about architecture around the dinner table; we visited buildings when we were on holiday, and we moved and renovated houses a million times.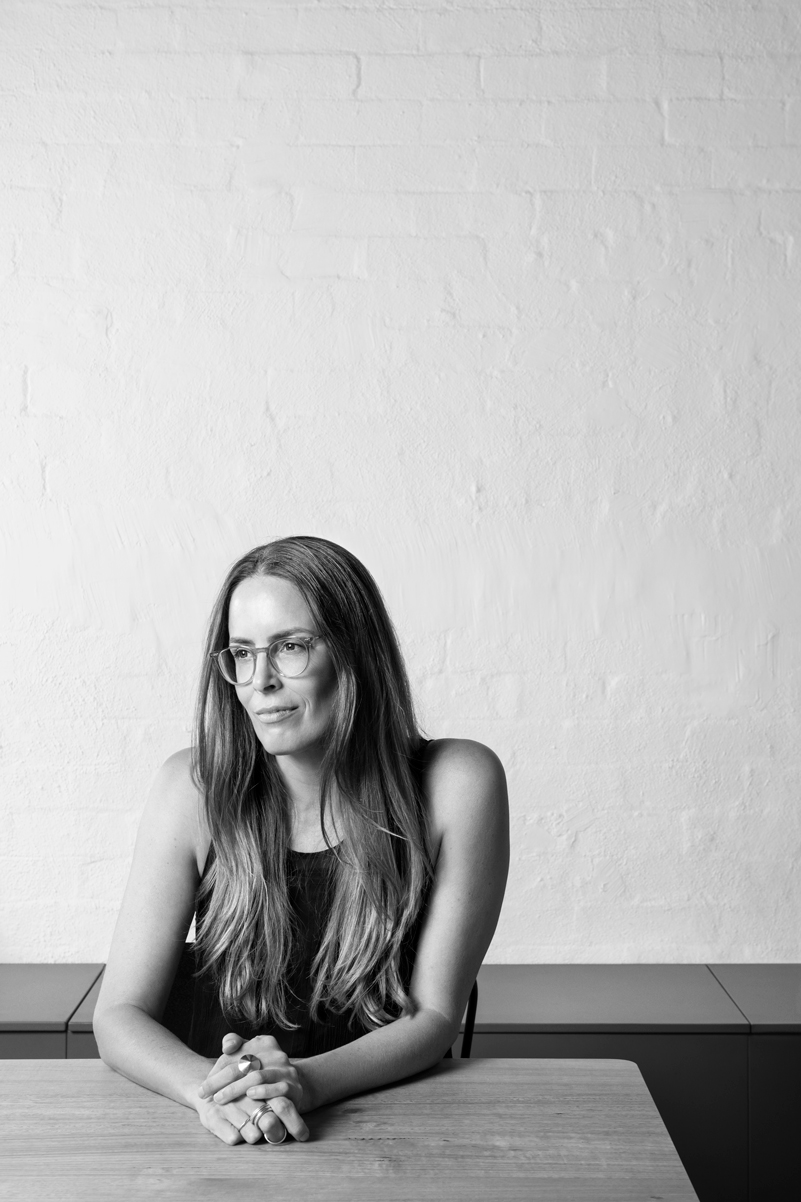 When my brother went to architecture school and became an architect, I went off to art school and studied to be an artist, a photographer, and eventually came out not really knowing who I was or what I was doing. So I spent a couple of years assisting and photographing within the fashion and advertising worlds but it left me feeling a little despondent. So I took a break and found myself working for an interior design and furniture company, then advertising and sales within the magazine publishing industry.
The GFC hit and I was luckily forced to reconsider my career and direction. To be honest, I had never considered going back to photography, but after some careful consideration, I decided to pick up my camera again and focus on the industry I had been working in for the last 10 years – interiors and architecture.
It was the ah-ha moment! It came really naturally, and I fell in love with it straight away. The way I see the world and the way I think suits the graphic nature of architectural photography; I am very detail-minded, I agonize over the small things, and enjoy lining things up and creating interesting shapes. Not only does the shot need to feel right compositionally, but everything within the frame needs to have its place, have room to breathe, and be well
considered in the overall picture. That was 10 years ago and I haven't looked back.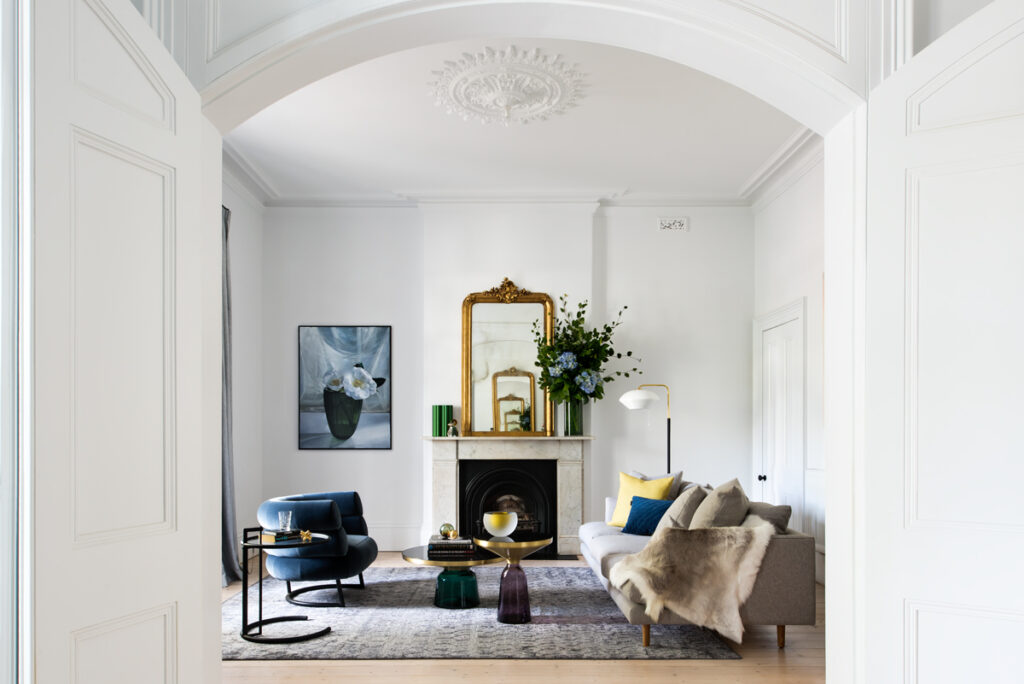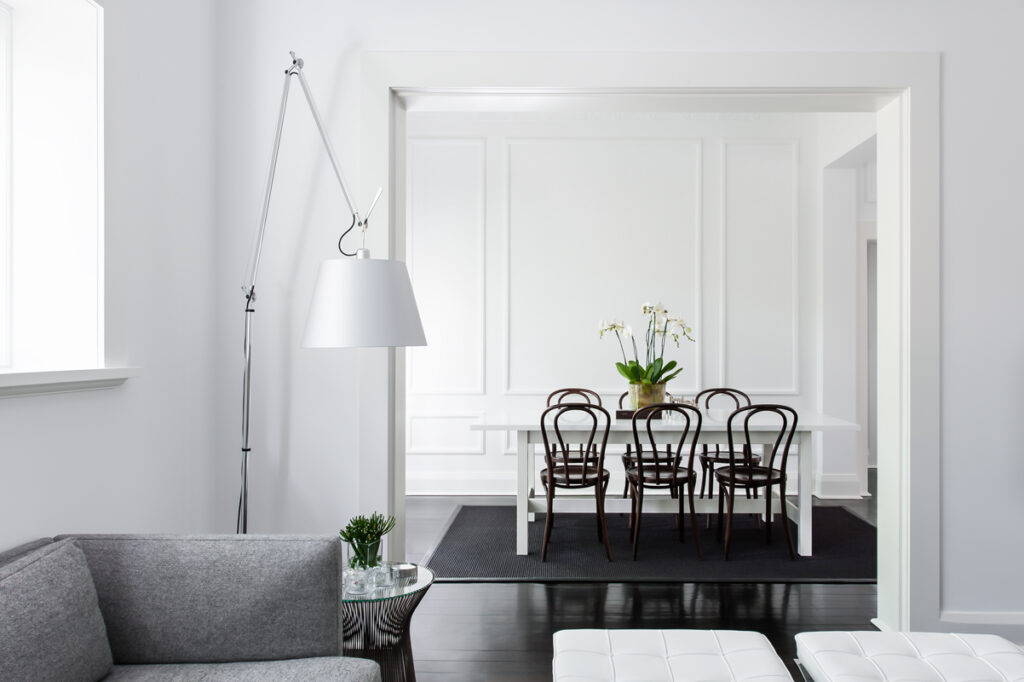 Having worked in architectural media, how has this experience helped you with getting a foothold in the architectural world in the early days of your career?
It has definitely helped me. While I was at Inside Australian Design Review and then Pol Oxygen magazine, I met and worked with a lot of wonderful people within the design and architecture community here in Australia, a lot of them became friends. They were interior designers, product designers, furniture and lighting suppliers etc. When I decided to pick up my camera again, many of them supported me by offering me work, whether it be
photographing their new showrooms or new products in situ – and when they liked what I did, they gave me more work, and then more work, and eventually, they introduced me to their clients and other people within the industry. I feel extremely fortunate to have had this help at the beginning of my photographic career.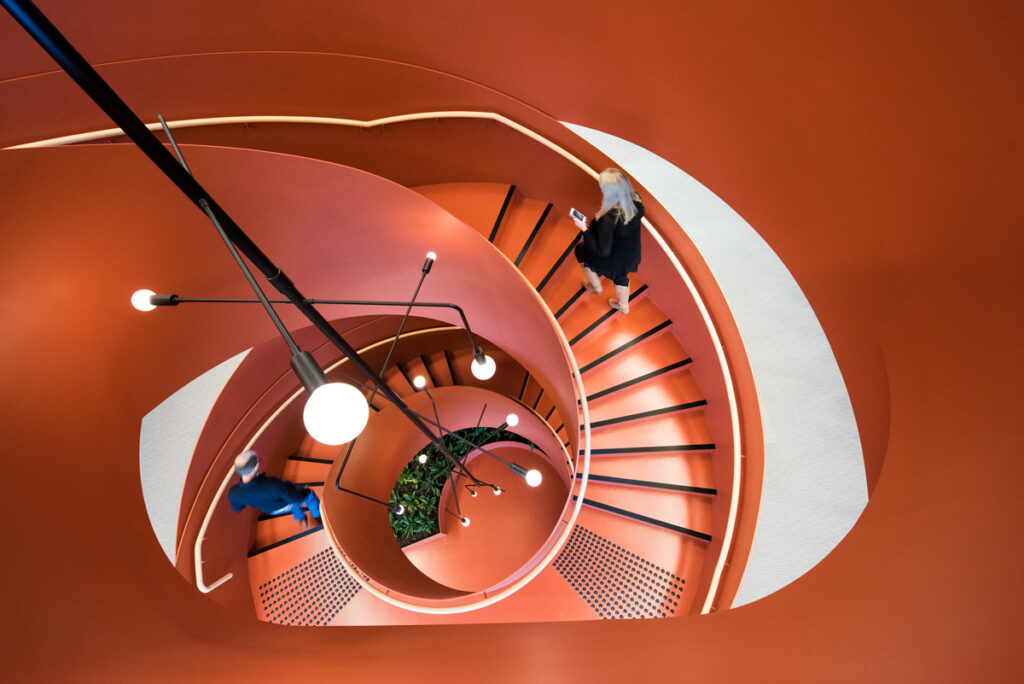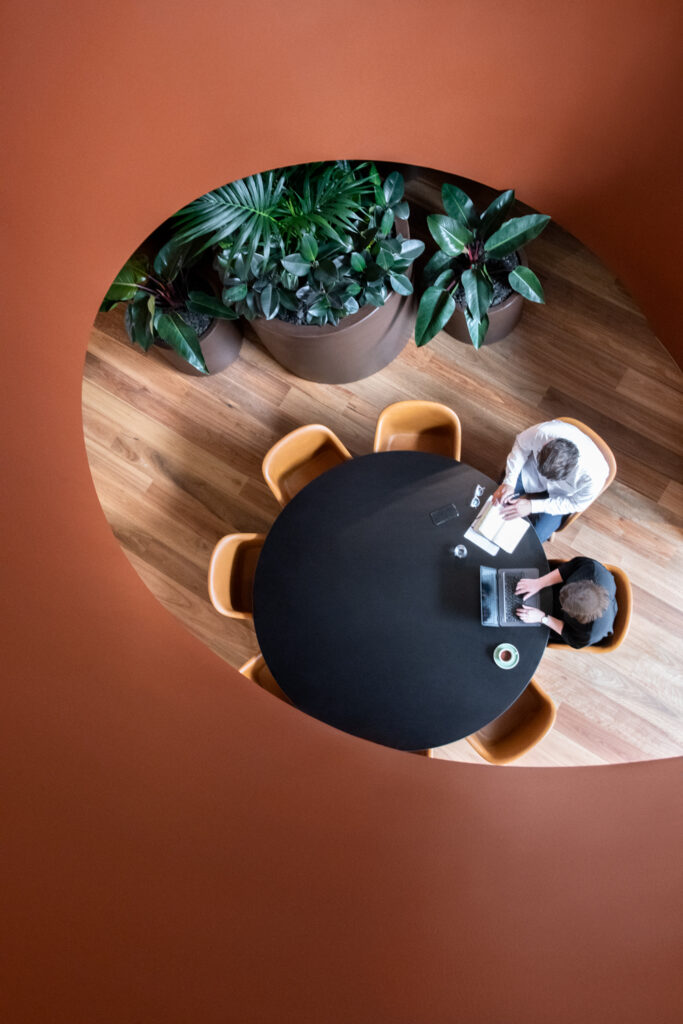 When you had started in architectural photography there weren't many women in the field. How did you find getting opportunities in a male-dominated niche of photography?
I've never thought of photography as being male-dominated, to be honest. But I guess you are right. I've always just done my work at the best of my ability without focussing too much on what other people are doing. There are a lot of incredible female architecture and interiors photographers, in fact, Helene Binet is my all-time favourite and has been doing it for a very long time. If I was to critique the differences, perhaps female architectural photographers bring a softness to their images, whether it is a layer of styling, a tighter crop, or just a more delicate way of looking at buildings generally. Perhaps this is our advantage over male photographers, and what offers us greater opportunities!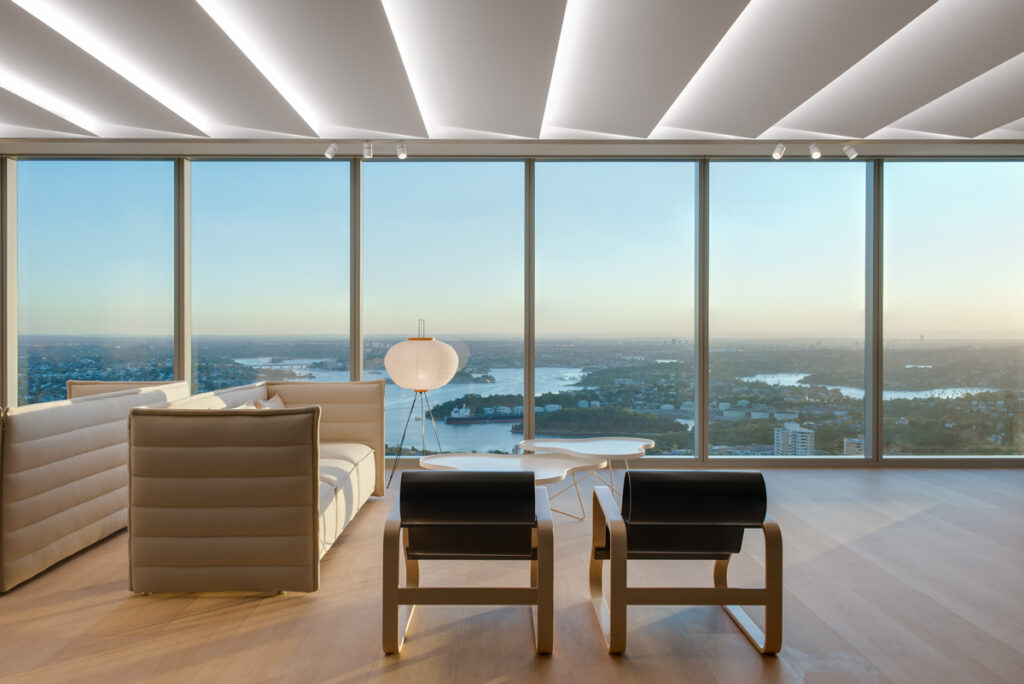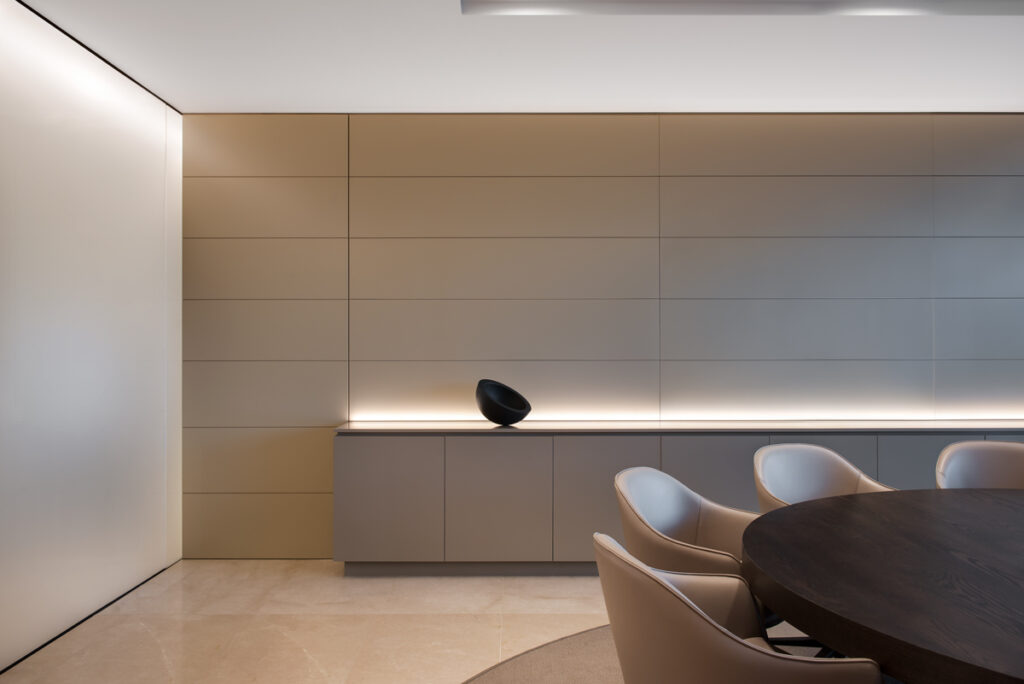 Over the years you have worked with a lot of well known architectural and interior design
studios. How did you build and maintain these relationships that have seen you get repeat
projects?
I have been very fortunate to pick up a lot of my work through word of mouth. I don't think there is any great secret in building and maintaining a relationship. I believe I am easy to work with, I collaborate closely with my clients to make sure they feel a part of the process and get the shots that they need. I respond quickly and efficiently, I communicate clearly, I am flexible, will go over and beyond what is needed, and I always produce great images.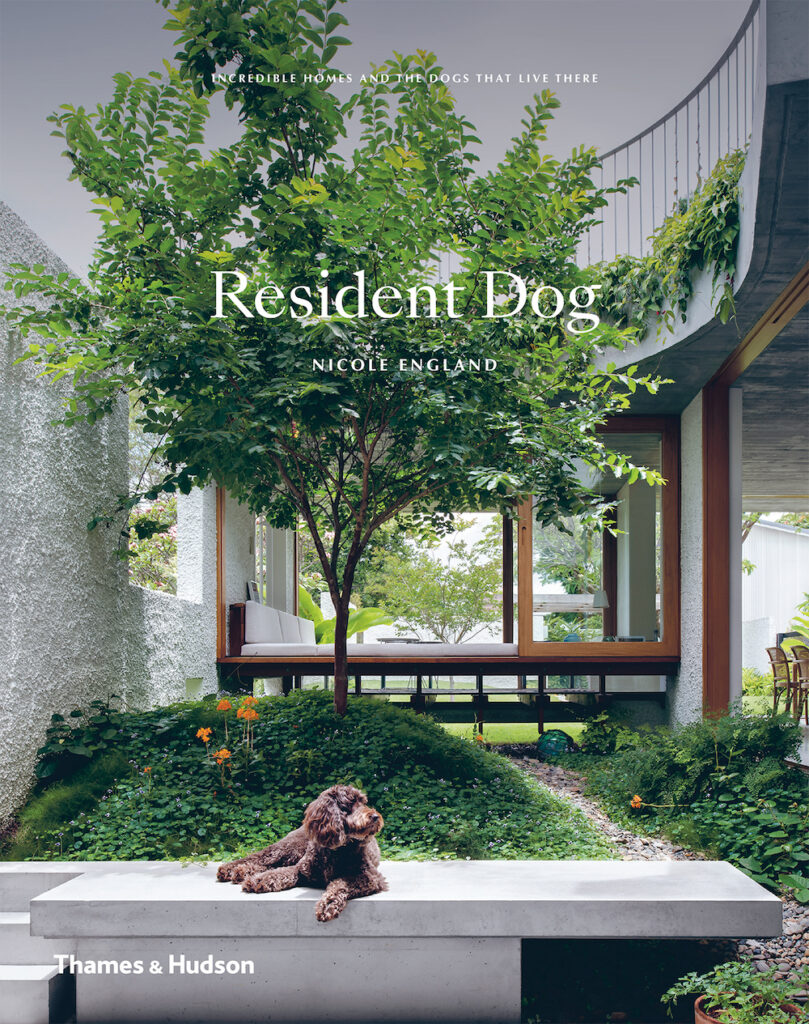 A couple of years ago you started a small personal project, Resident Dog, which turned into a huge success that saw you with a book commission. What was the motivation behind coming up with such a simple yet beautiful personal project that resonates with everyone?
At the time, I was working long hours and not photographing any projects for my own inspiration. I was feeling a little flat. So I had a quick chat with a friend and mentor Christina Force who asked me this simple yet important question "what does your perfect day photographing look like?". This led me down the path of combining two of my favourite things – incredible residential architecture and the gorgeous and often hilarious dogs that live there. This turned out to be the most fun personal project ever. What is not to love about seeing inside the most beautiful homes ever to be designed, and hanging out with their loveable furry inhabitants! The architecture is always the hero in each shot, so I set up each shot as I normally would, in my style, but without any restrictions of a client's needs.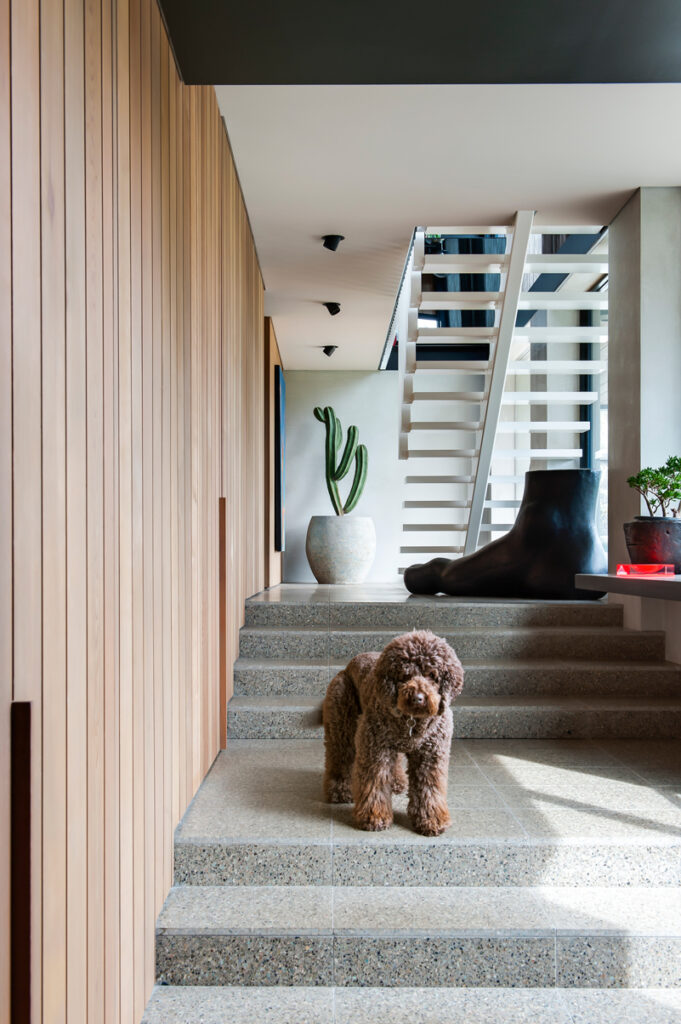 The Resident Dogs would then be naturally and effortlessly wandering through the shots, lounging around in the sun, running up and downstairs, poking out from behind doors, chasing balls or staring longingly out the window waiting for their human family to come home. Nothing posed, nothing cheesy. It's wonderful to see how the presence of a dog allows us to connect to the architecture in a completely different way. It doesn't matter how
imposing the architecture, how serious the homeowner or how earnest the architect maybe, the dogs can bring vitality, movement and warmth to some of these spaces.
As much as this project was started for my own personal reasons (and for a bit of fun), it has developed into something that brings a lot of joy to a lot of people around the world. I'm amazed at how many messages I get from strangers telling me how much they love the project, that they are laughing and happy crying as they flick through the book – its nice to know my images are having a positive effect on people.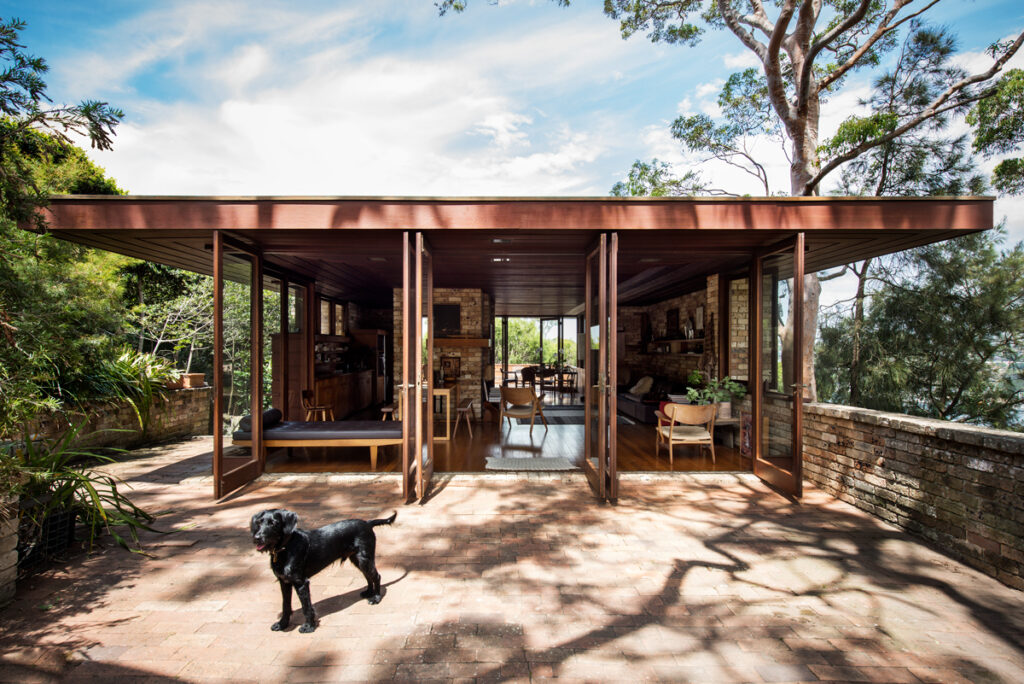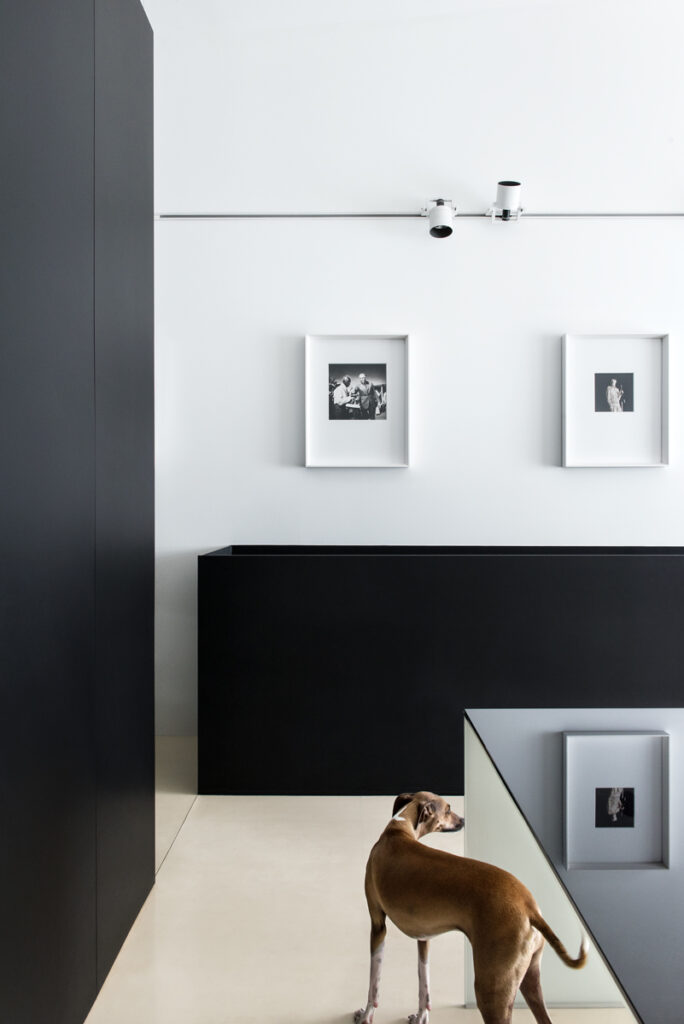 With Resident Dog, in its infancy how receptive were architects/interior designers to be part of your personal project? Did this help in getting through the door with certain architects or interior designers whom you have wanted to work for a long time?
It was surprisingly easy, to be honest! I really didn't know how receptive the architecture community would be with the idea, but just about every architect and interior designer that I approached jumped at the opportunity to be a part of the book. And most of them put their own home and dog/s forward for consideration! "Dogs open doors," I tell people, it's amazing the love that people have for their dogs, sometimes more than their own children. There was also a wonderful trust that was granted to me by all of the homeowners and architects, many of them had never worked with me before. Nobody asked me what the book would look like, or whether they could sign off on their own feature, they just trusted that I would do the right thing and represent them in the right way.
It was a big weight on my shoulders to begin with but was also one of the driving forces to make the book as close to how I wanted it as possible. Publishers say that having your own book is the best business card you could ever wish for, which I agree of course. It certainly helped me reach out to architects and interior designers that I had wanted to work with for a long time.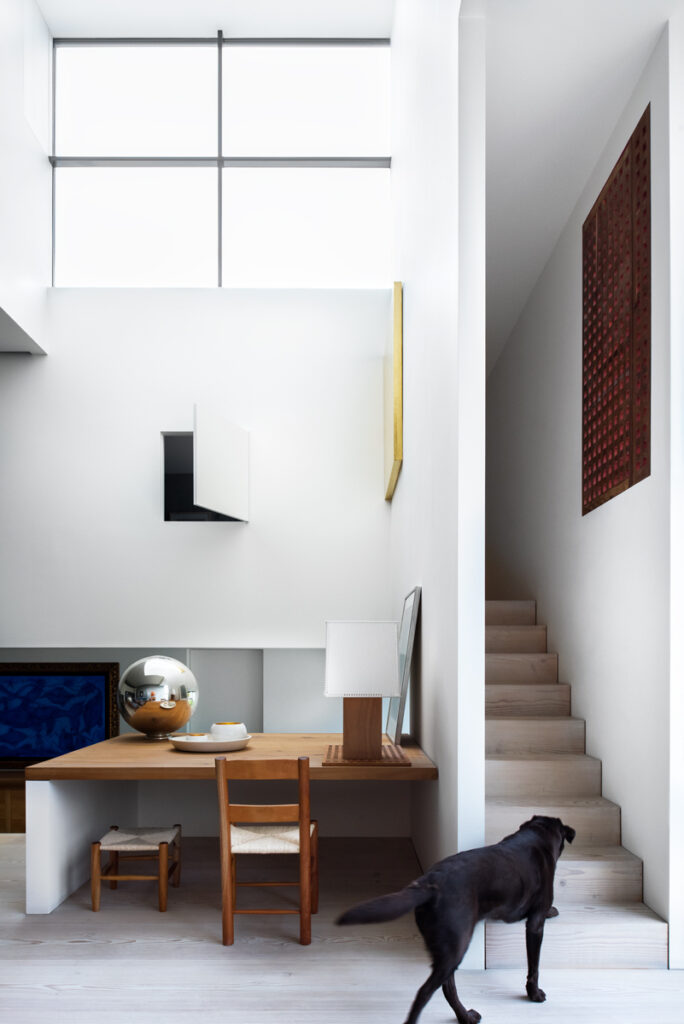 How long into your personal project did you consider pitching it to a publisher for a book deal?
Right from the beginning to be honest! As much as the project was/is a personal one, I instantly saw the commercial viability in it as well. I knew it would make a great book. So with a little help from some friends, I approached 3 publishers who all put their hands up and said yes! The Resident Dog concept is very easy to understand, so it doesn't take much for a publisher to get it. Even though we see dogs appearing in architectural
photography all the time, nobody had concentrated an entire project on it before. It's a concept that makes people smile, whether you're a dog person or not. So for a publisher, it was easy for them to see how well it would sell – the audience is wide, from architects and interior designers to home renovators, dog lovers, and everybody in-between. If you are pitching a book to a publisher, I think it's important to be clear from the very beginning what your book is about (keep it simple), why you are doing it, how you want it to look, who will read it, what size it will be, where it will be sold, how much it will cost etc. Then stick to your guns.
You recently completed Resident Dog 2 towards the end of 2019. What can you share
about your new book with us?
It is going to be amazing! The first book concentrated on Australian homes whereas the second book includes homes from the UK, US, and Mexico. The first book did so well that the publishers sent me and a stylist around the world to photograph for the second book. At that moment, that little idea, that little personal project, turned into a dream. You will see famous houses and well-known architects and interior designers. Similarly, just like the first book, it is mainly a photographic journal with limited text, the layout is simple, with a lot of negative space, the creative pairing of images, and some gorgeous portraits of the resident pups that will make you smile. The rest you will just have to wait and see – it will be on sale November 2020 online and through all good bookstores.
If you would like to see more of Nicole's work then feel free to visit her website. Additionally, you can follow her on social media through Instagram as well as her Resident Dog Instagram account.