Jeffrey Totaro Reflects on an Incredible 24-Year Career in Architectural Photography
Interviews
Years ago when I first started exploring architectural photography as a career option, I had come across the work of Jeffrey Totaro on Arch Daily and was immediately fascinated with his gorgeous compositions and technical expertise. Hailing from Pennsylvania, his name is synonymous with the American architecture scene; he's been photographing iconic architecture longer than most of us have been able to discern light from dark.
We chat with Jeffrey about his 24 year career in architectural photography: from his early interest in architecture through his family's home building business, to becoming a practicing architect.
Hey Jeffrey, Thanks for taking the time to be interviewed for APAlmanac. From what I have read, you started out as an architect then transitioned into an architectural photographer. What inspired you to become an architect? And then, what was the higher calling for you that saw you become a photographer? Did you have a "plan b" in case this new career didn't work out?
Hi Veeral! Thanks for the opportunity to be a part of APAlmanac. Looking way back to high school I had always had an interest in building design and construction. My father was in the home building business toward the end of his career and an uncle also built houses for a time, and I always thought that was the coolest thing. Another aunt and uncle also encouraged my interest by getting me a few copies of the Philadelphia AIA magazine and other design magazines like Metropolis from time to time and I began to learn more about the industry. I really enjoyed my drafting classes in high school too, back when it was all done by hand of course. When I began looking at colleges I was definitely interested in pursuing architecture, but my father suggested looking into engineering for an undergrad degree and then architecture as a masters so I'd have a solid technical background. He always liked the more technically oriented architects he worked with on his projects. I settled on Drexel University's Architectural Engineering program and started there in 1986. I decided against Catholic University's Architecture program.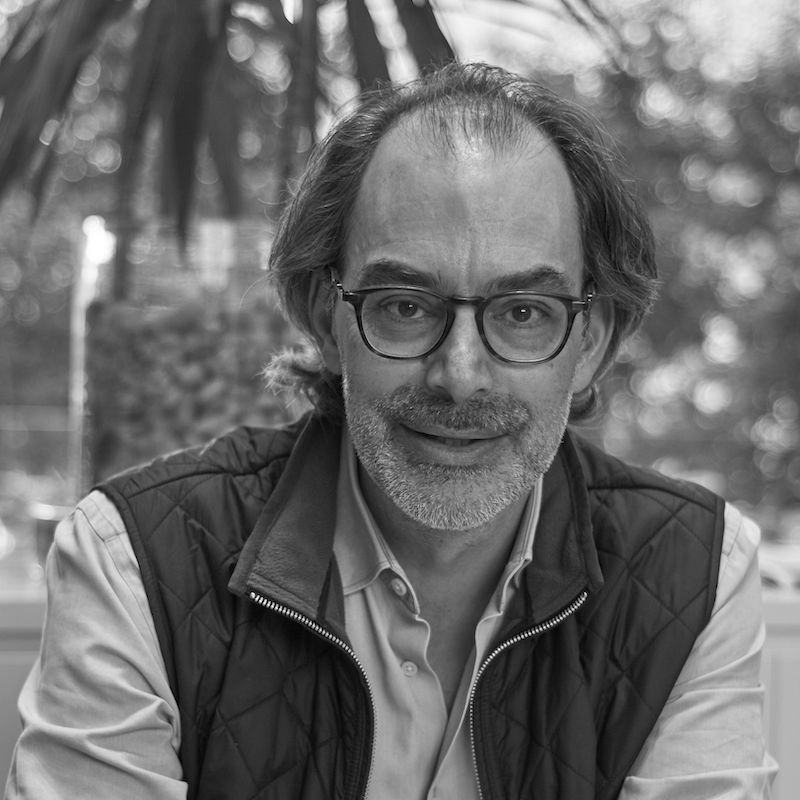 In parallel with all of this architecture interest was a growing interest in photography. I had "borrowed" my cousin's Canon AE-1 camera in high school and taught myself how to use it. I began with the usual sorts of things young photographers start shooting like football games, and year book photos around school. I think I made it into the dark room once during that time. My parents were kind enough to get me my own camera (Minolta X-700) for a birthday gift and then I really began to take notice of this photo thing. I found my self shooting more and more and when I went to college at Drexel University in Philadelphia I really began to explore shooting more city scapes and buildings, but not really understanding where that interest came from. I figured I'm studying buildings in college so it makes sense to photograph buildings for fun. 
Fast forward two and half years to the mid-point of the five year program at Drexel and I had already been working for a firm in Philly through Drexel's co-op program. I began to see what working as an architect was like and I was still interested, but not well focused. Photography was gaining more of my attention and I had considered transferring to Temple University's photo program since Drexel had only Photo 1 and Photo 2 at that time (I didn't take either one). At this time my parents gave me the best advice I have ever received. Stay at Drexel and finish the engineering degree and from there you can do anything you want. What they meant was twofold. Meaning I could pursue any other degrees or careers since I had an engineering degree, and also that it was cool with them if change directions after that. From there I became very motived in the engineering degree, seeing it as a ticket to anything else in life, and I ended up graduating second in my AE class.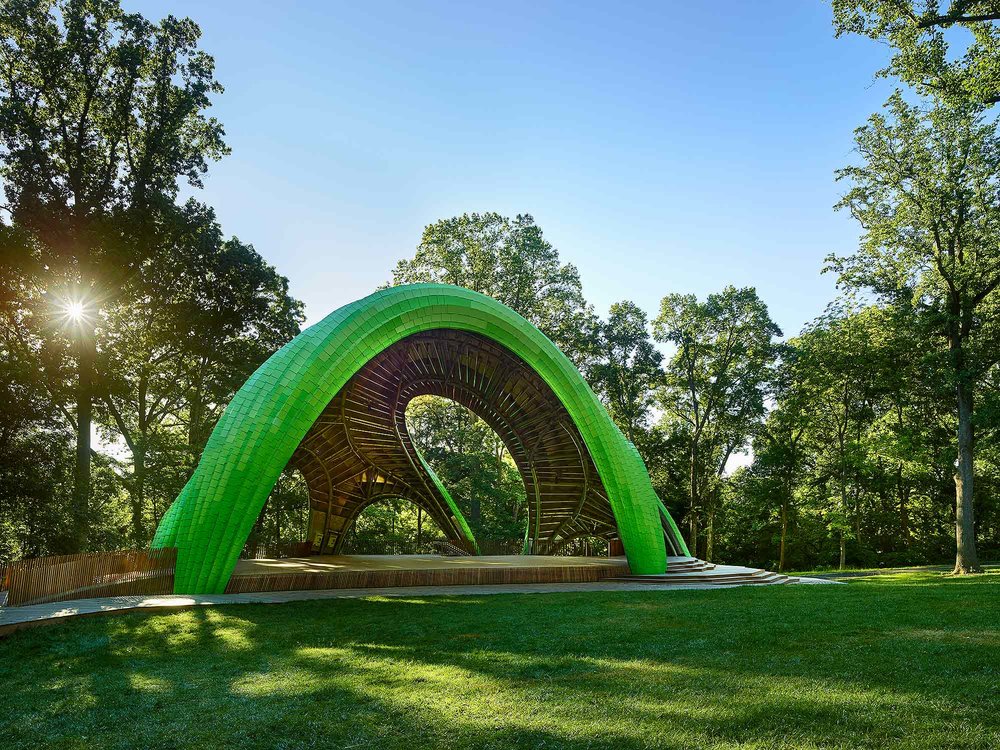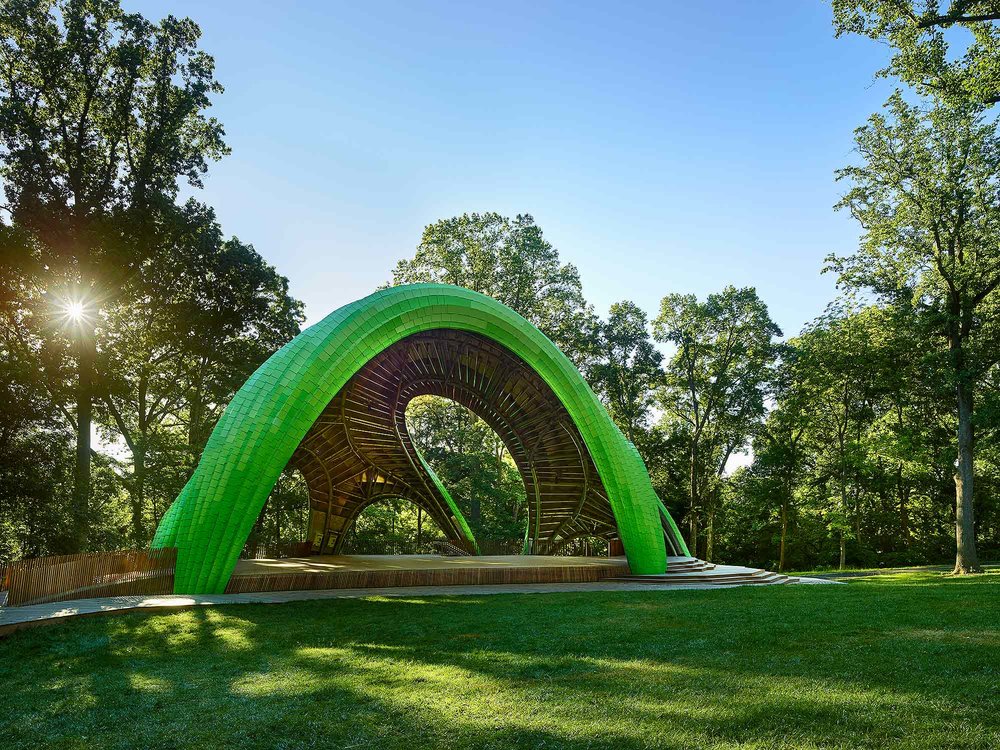 I continued working after graduation at the same firm in Philly doing a variety of things in the office like health care planning, master planning, construction documents, model building, and yes some photography too for the office. This was a large office and the head of the model shop, Dick Dunlap, was also a general photographer for the office and shot some projects here and there. He and I spoke often about photography and I learned a lot from him. But what got my interest right away was when I learned about the 4×5 view camera. This was a revelation to me. It may sound strange that a camera inspired a career, but it was more that finally I had the tool that allowed me to work and see things the way I couldn't with a 35mm camera. Slow, deliberate, precise. I jumped in with both feet at that point learning all I could about view cameras and architectural photography. This was before the internet, so I read lots of books like Ansel Adam's series, The Camera, The Negative, The Print, and also Photographing Buildings Inside and Out by Norman McGrath and others too. I went to all kinds of events around cameras and lighting, like Sinar events at studios and anything I could find to help me learn more and more. 
Back at the architecture firm, I was tying to figure out what to do I thought I would try one last thing to stay in the industry. I decided to use my engineering degree which was largely structural design in nature and I switched into the structural engineering department. I enjoyed engineering at least academically, but the day to day wasn't keeping my interest and working in an office was tough for me too. All the while I had been developing relationships with some of the photographers that were hired by the firm. One of them hired me to assist from time to time on nights and weekends and I actually convinced the firm to allow me to assist on shoots he was doing during the week too. But it was another photographer, Tom Crane who really opened a door for me. I had been on one shoot with Tom, a small half-day shoot of a conference room in Philly, and I knew right away that I could do this. I had a lot to learn, but it all made sense to me. I kept in touch with Tom and he invited me to his studio a few times and we talked about photography and how he got started with Ezra Stoller in New York. I didn't think there was any opportunity there other than developing a friendship. He suggested I come on a shoot sometime, but you know how that goes and I didn't want to be a pest.
However, we had both signed up separately to attend a photo expo just outside Philadelphia on a Saturday where Norman McGrath was speaking. We ran into each other there and spent the rest of the time touring the expo and listening to Norman's lecture. It was there that he suggested I come with him to a shoot the next day, a Sunday, at a school project. I had some experience already as an assistant so I wasn't totally fumbling around. I guess I did ok because he offered me a full-time job at the end of the day. I always said how lucky I was that I filled out that postcard to attend the photo expo, but Tom always says luck favors the prepared mind. I started with Tom as studio manager and first assistant in February 1996 with no plan B. I owe so much to Tom. I learned everything from him and he gave me many opportunities over the years.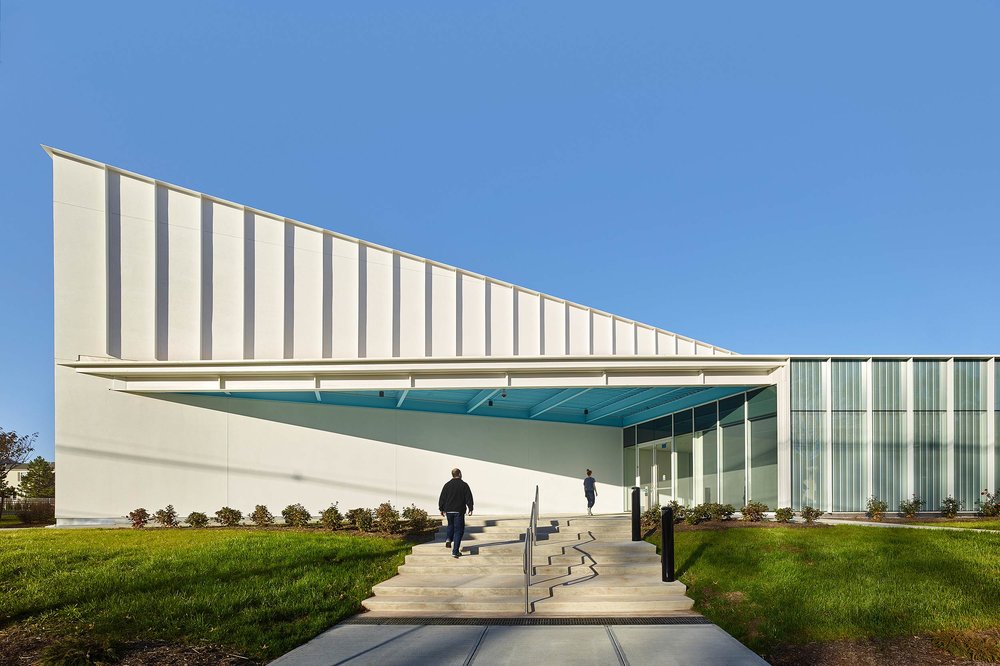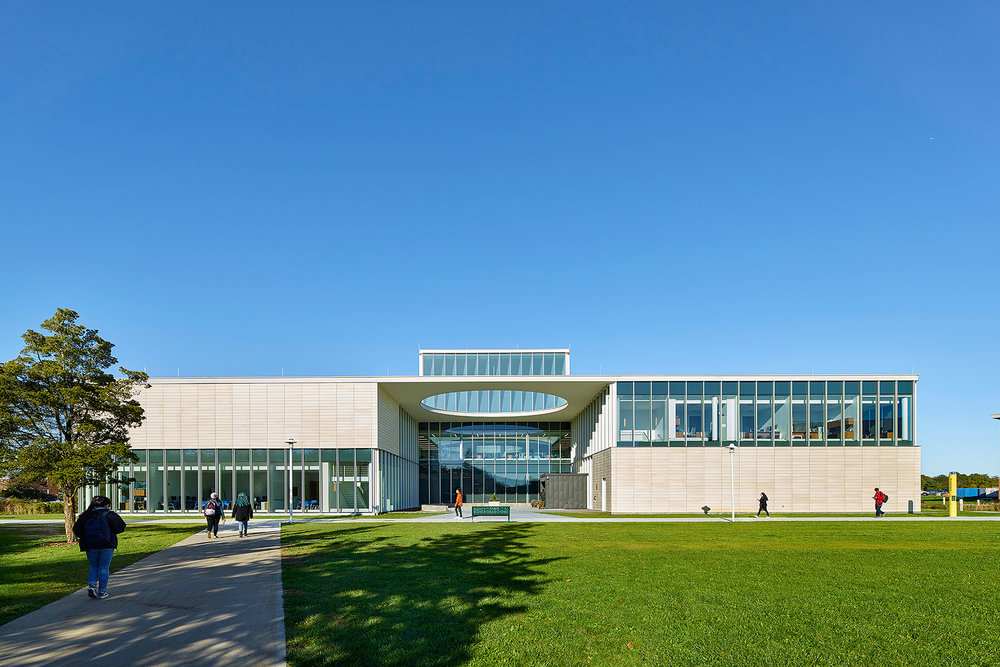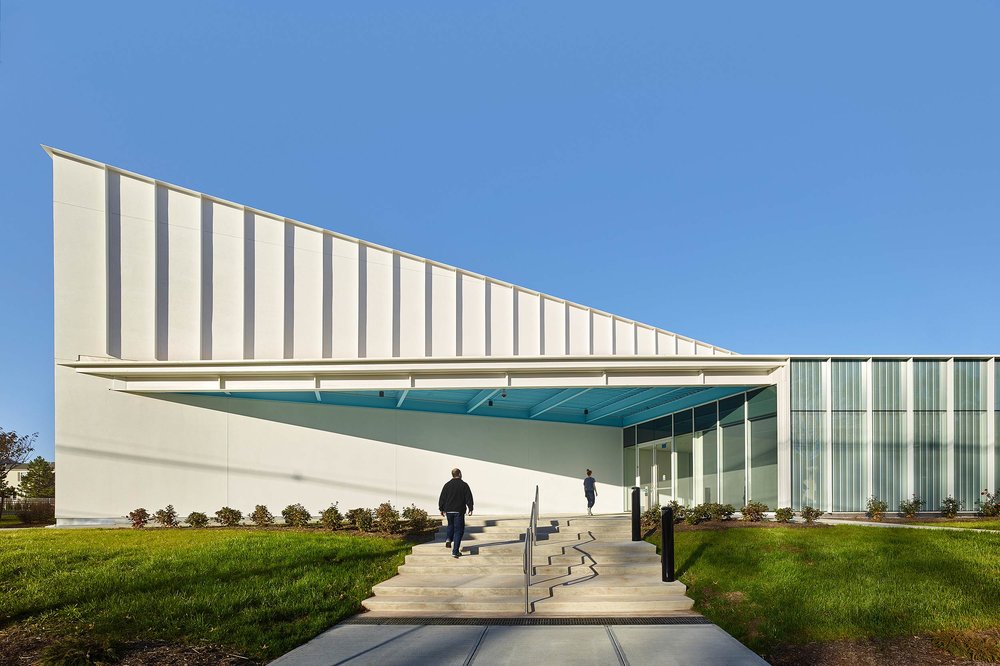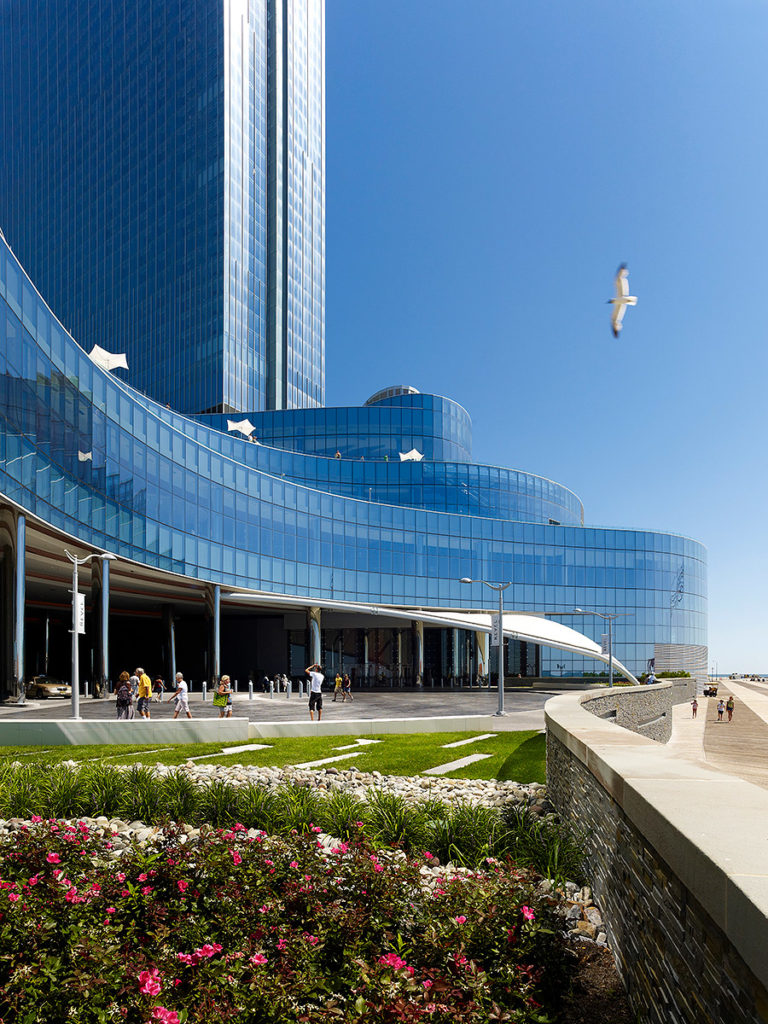 Your photography career started in 1996 and since then camera technology has evolved significantly.  I read about your dedicated MF film camera body that was designed in South Africa which you used heavily till digital came around. From your Instagram account, you have a pretty interesting MF Format setup especially pairing it with Canon Tilt Shift lenses. What has kept you on MF all these years and what are you using in your current setup for the different shoots you do?
Ah Cameras! Interestingly it was the 4×5 Panfield Camera designed by Andrew Meintjes in South Africa that made me curious about the 4×5 format. It was featured in the March/April 1994 issue of American Photo magazine. I didn't understand what it was for and why it mattered. From there, the rest is history so to speak. While the Panfield was not my first 4×5 camera, it is the last, and I still have it. In between I had a Toyo 45C and a Linhof Technicardan.
When digital came around I saw colleagues in ASMP shooting with the Nikon 5MP camera and getting decent results with shift lenses, but it was a philosophical issue for me. I couldn't switch back to 35mm format cameras as my main tool. I was too used to the compound shifts a view camera provided and of course 5MP digital files didn't come close to the image quality of 4×5 film, so I was on the digital sidelines watching closely for a few years until I saw a path to digital. Around 2004 I started to test out the 22MP Phase One P25 digital back on an Arca Swiss 6×9 F-Metric camera body. This system worked pretty well and gave good results for a first foray into digital. It had limitations. For instance focusing was really tough with a traditional view camera type of body. You'd be starting over each time you set up the camera and getting critical focus was both easier to evaluate on the laptop, but harder to achieve with such short flange focal distances.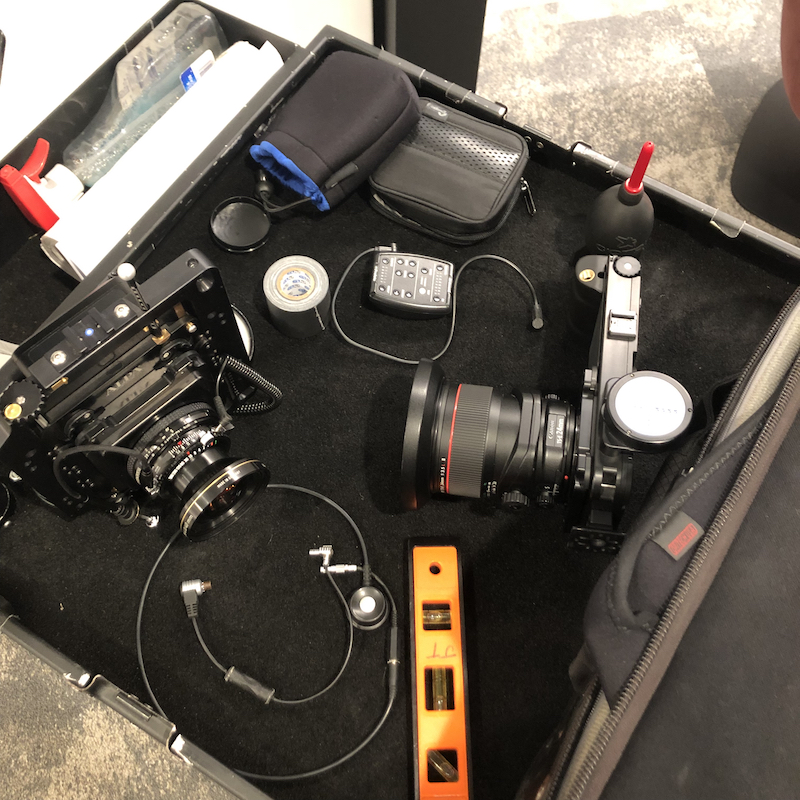 I eventually switched over to a Cambo Wide DS body with dedicated lenses mounted into helical focus mounts. I actually traveled to their factory in the Netherlands to have some lenses adapted over to their system. Thanks Rene!!! This was a huge difference in workflow. Much faster and more reliable focusing! I also then upgraded to the Phase One P45+ back (39MP). Medium format at this point was well ahead of DSLRs in terms of file size and quality so it was easy to stay in that world. In 2008 I decided to switch over the Alpa system of cameras which I had always admired. I started with their SWA and MAX bodies. With this system I was using the 23HR, 32HR and 40HR lenses from Rodenstock along with 72mm and 120mm lenses from Schneider. I recently added the Alpa FPS camera body to the kit and sold the SWA and 23 & 32 lenses. Those lenses had some limitations I wasn't happy with. So the FPS allows me to use the Canon 17mm & 24mm TS-E (shift) lenses with the Phase One IQ3 Trichromatic digital back. Its really nice to have a 17mm Medium Format lens!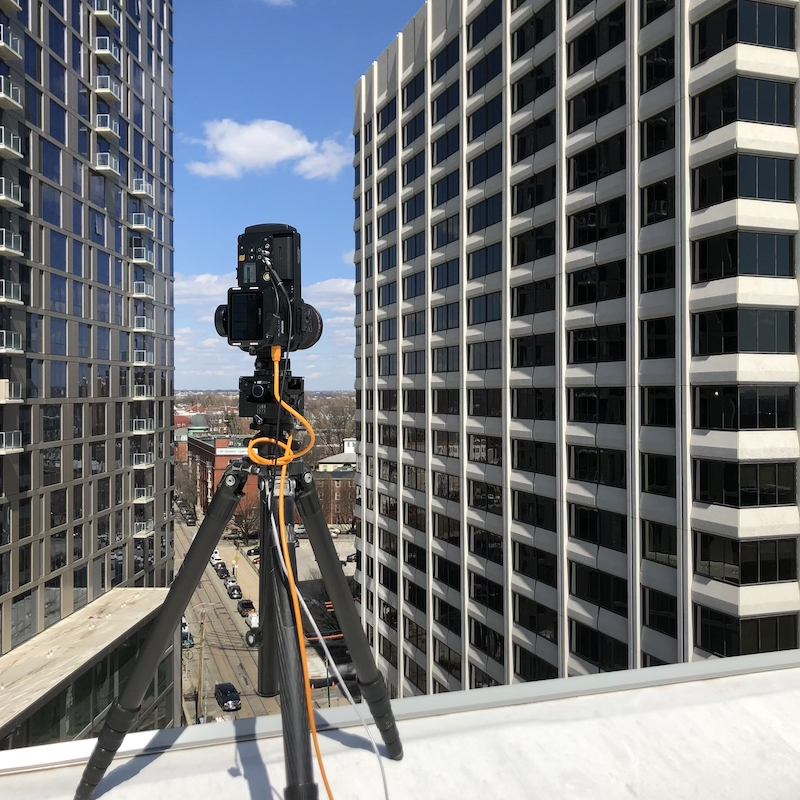 These lenses work on the MF system since they throw a large image circle and cover the Phase One sensor with about 10mm of movement. When I need a longer lens I'll switch over the Alpa MAX body and use the 40-120mm lenses. Its all still pretty compact and I love the results. Honestly medium format is harder to justify these days with pretty good results from DSLRs and mirrorless systems, but for me the dynamic range of the Phase One files is unmatched and the the color rendering of the Trichromatic digital back is a massive improvement over the IQ260 which I had previously. It is very expensive, but its a tool I use all of the time and I need to enjoy using the tools in order to get the best results. My decision to use MF is not so much client driven as it is for some people, but it's more the way I like to work. I have a close eye on the new Phase One XT system with improved 23 & 32HR lenses.
For a further insight into Jeffrey's workflow, check out this podcast with This Week In Photo.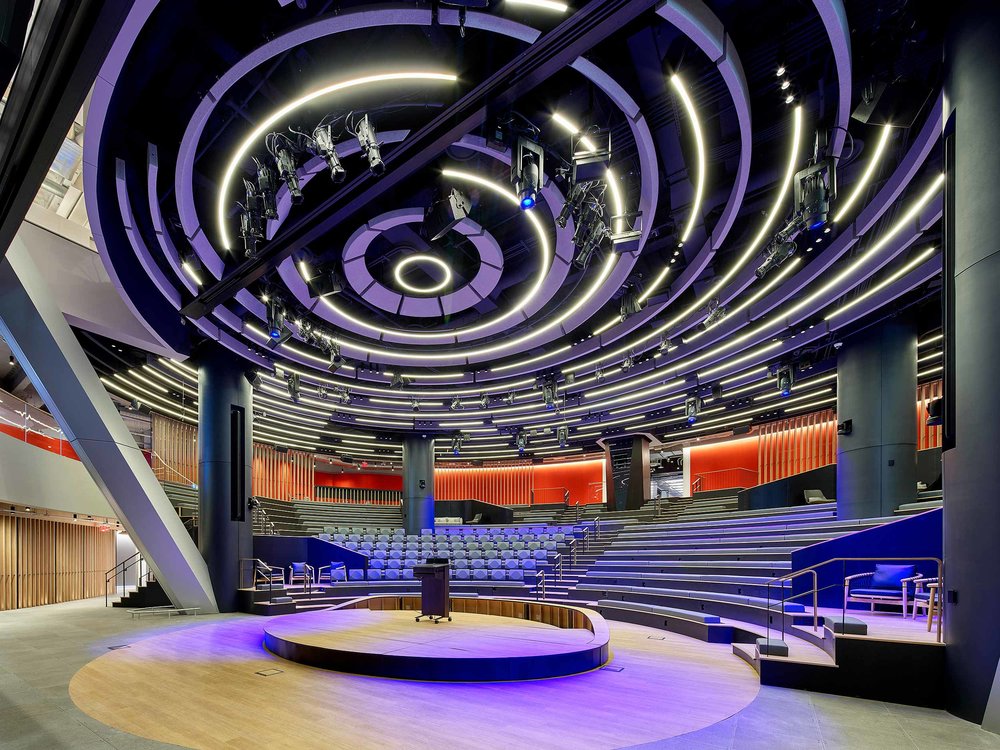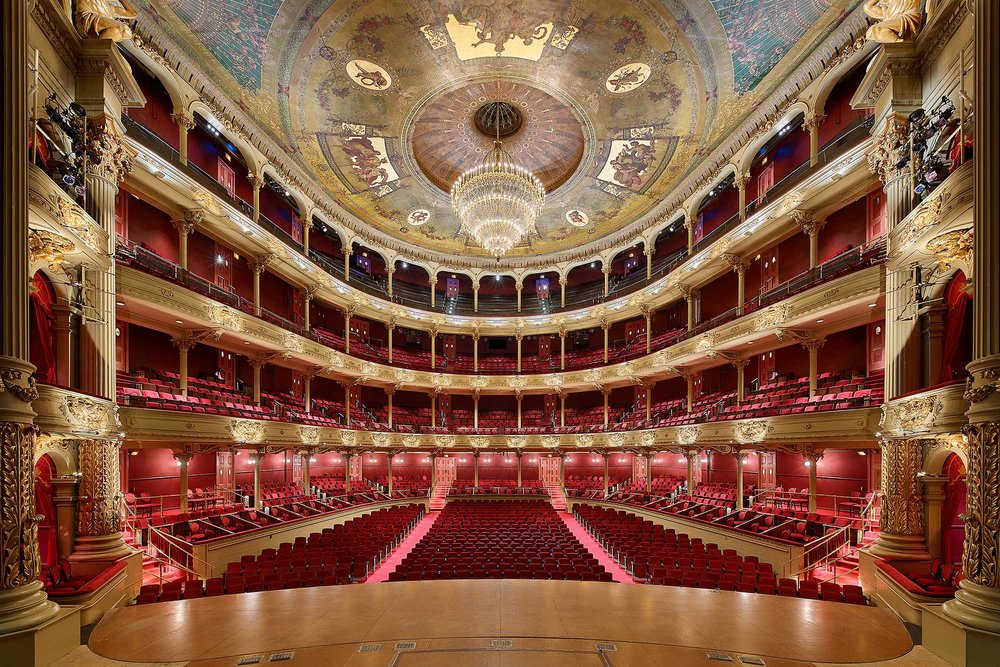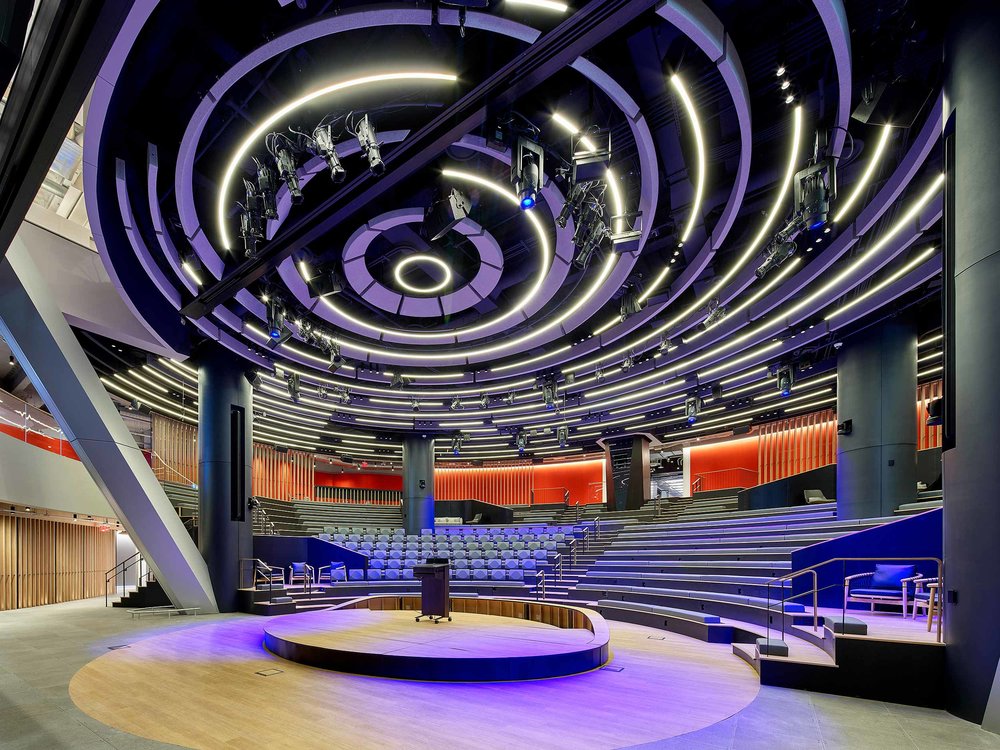 With a career spanning over 24 years, you probably have photographed every type of project under the sun. Has there been a project which beyond your control which was heading for a catastrophic failure and how did you rescue it?
This is an interesting question since a big part of architectural photography is problem solving. There's hasn't been any one disaster that has happened, but there are many close calls. Often when shooting a building you need the help and cooperation of several people to get things done or have access to certain areas. Many times we need to simply charm someone into helping us out. We do lots of pre planning to make sure everyone knows what we need ahead of time, but sometimes you arrive and no one knows that we are coming or that we need to move a bunch of stuff around to get the shots. Trying to be prepared ahead of time is the best practice.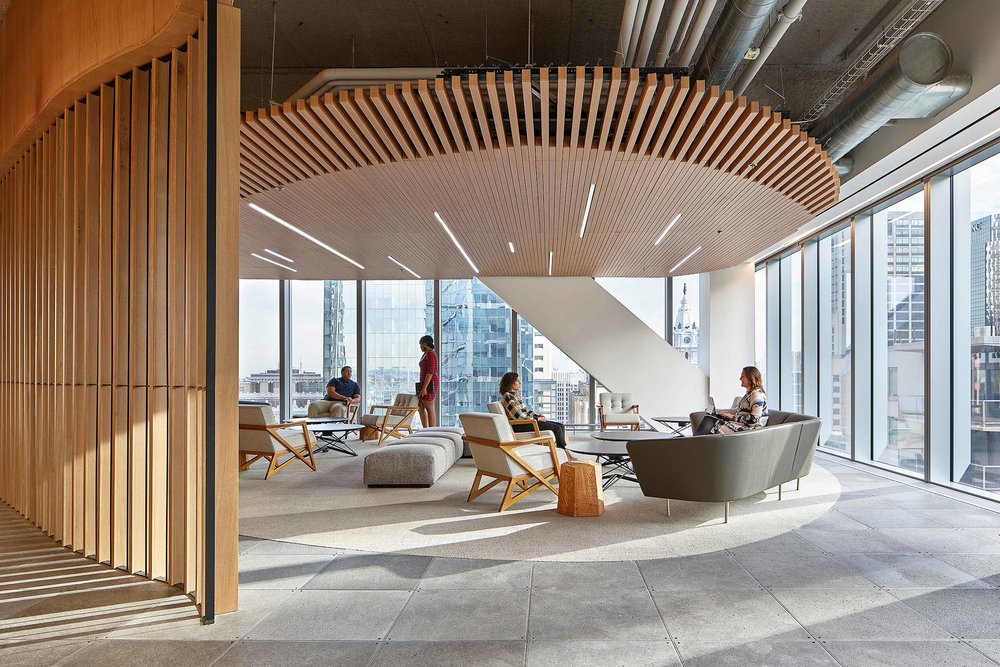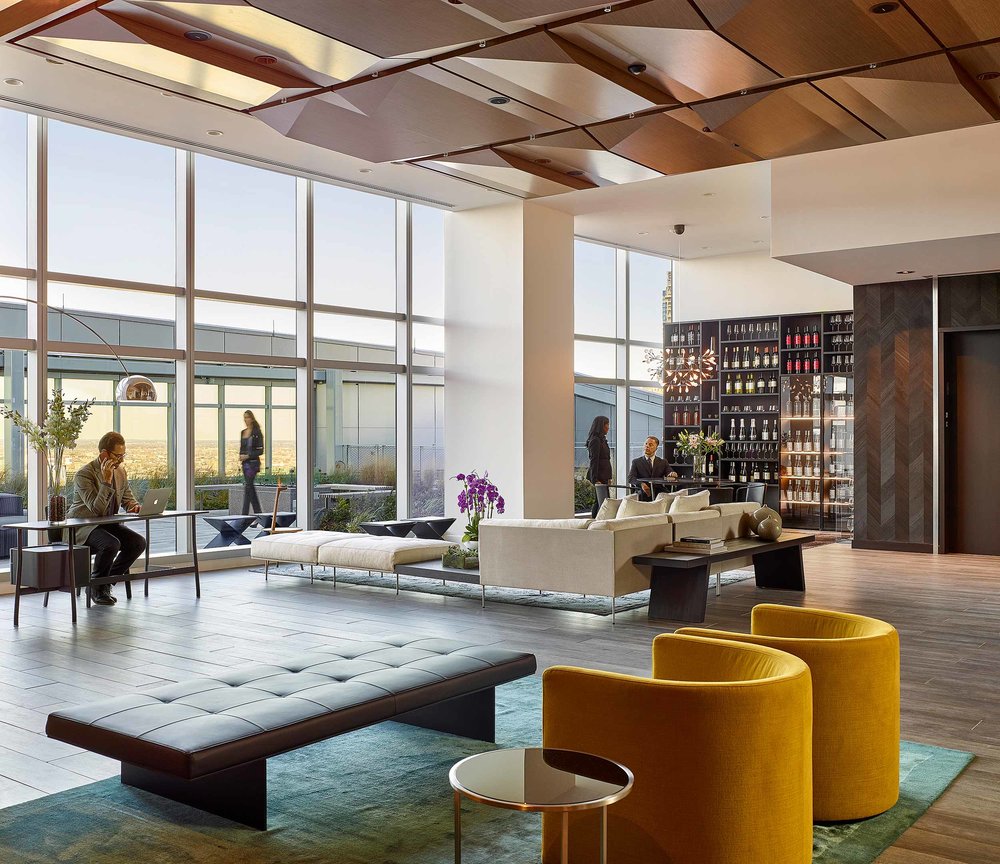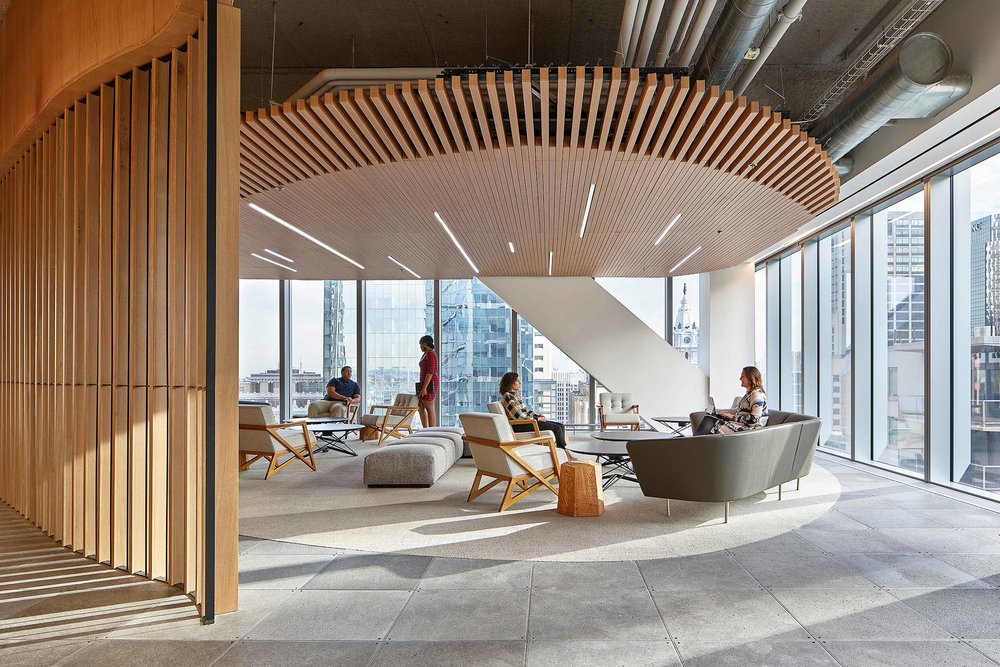 Looking at some of the behind the scenes you share on Instagram, some of the setups you do with lighting workplace interiors looks complex and time consuming. How do you decide when you need to pull out every bit of light to make a place shine? Or is this something you can workout and the number of shots when you do a site visit? Does this come at the expense on having to forgo  some images due to the time taken in setting up lights? Can you share your thought process during site visits?
My on location workflow is pretty quick actually. We rarely spend more than 45 minutes to an hour on a shot even with lighting. I decide to light a space if it needs some technical help, like controlling contrast around windows or balancing color across a room or perhaps controlling glare on a floor from the windows. Then there is also using lighting for adding some interest to a space. If the furniture looks flat and boring we'll add some light from one direction to give it some shape or to help direct the eye through a shot.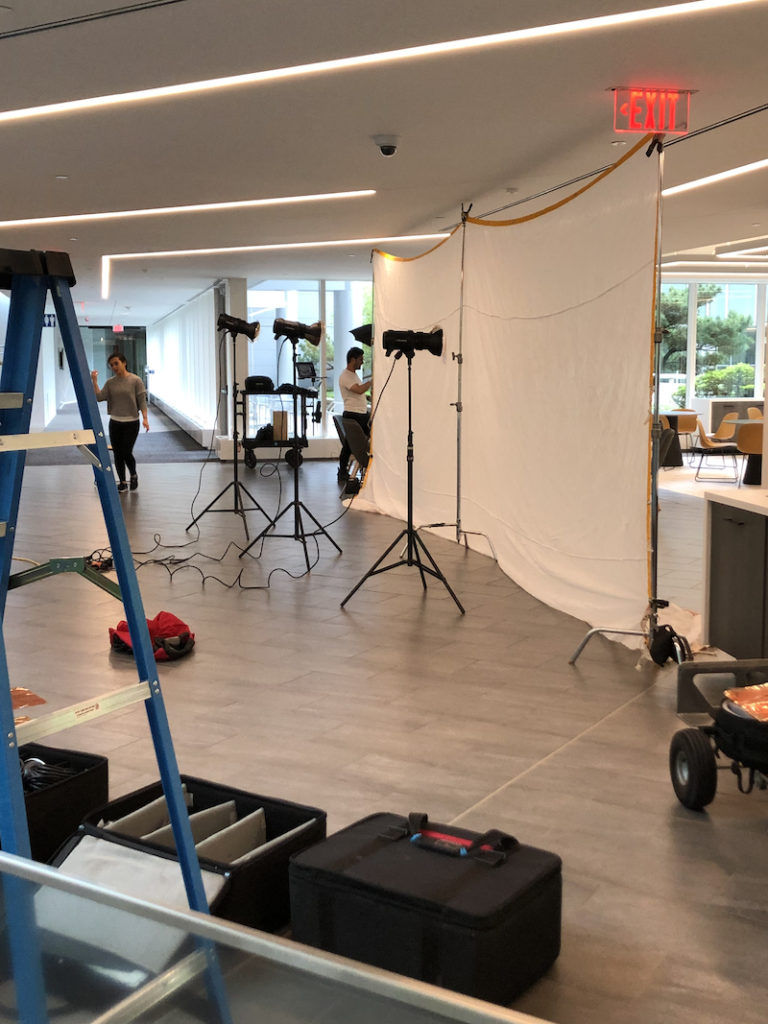 I work mostly with Profoto B1 and B10+ battery powered strobes and we'll use them with umbrellas, bounced or into a large silk if we need a wall of light. My assistants are all very quick at getting things set up. While me and the client are fussing with props and furniture, the lighting is getting set up and ready to go. I don't think we limit the number of shots by lighting, but I certainly reduce my post production time by using lighting to help solve problems.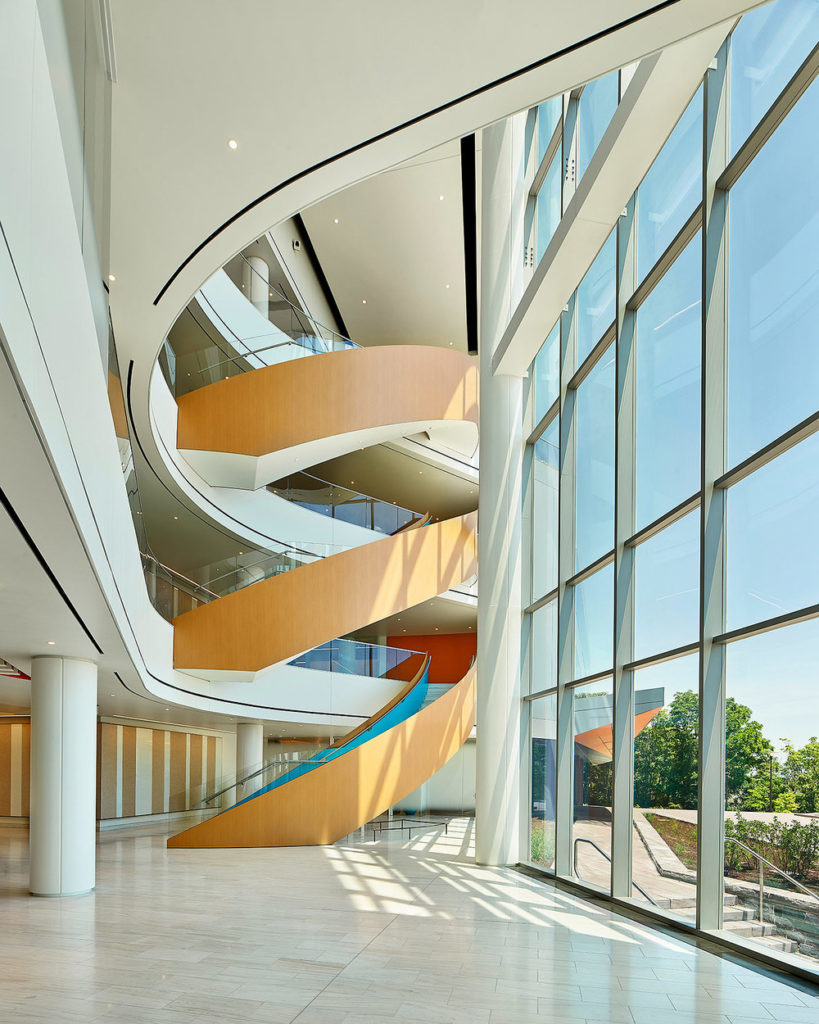 You host architectural photography workshops during the year. Can you tell us what type of content you cover in your workshops and for whom is this workshop targeted towards?
The workshop I teach is located in West Palm Beach Florida and is run out of the Palm Beach Photographic Center and it usually is the last week of February including this year. We may add a second week next year. The class is 5 days long and takes up to 8 students. We spend about half of each day out shooting at various locations around the Palm Beach area and then half the day in the classroom doing some post work and taking about all things related to running a real business. We talk about equipment, post, insurance, estimates and invoicing, marketing, etc. Most people who take it are likely shooting real estate and want to step up to shooting for architects and designers which is a whole different thing actually. Architects and designers are way more interested in the quality of the photos than real estate brokers who only need the photos to sell something. For architects these photos represent their work and legacy and they are needing great photos to tell their stories.
Over your career you've picked up a lot of business acumen, is there any thing you can share especially to guide the more emerging photographers?
For those starting out its tempting to not charge for post production or not charge enough. I see a lot of flat fee business models and I don't understand why you'd do that.  Each photo you deliver requires time in front of the computer in order to do the post work. I'm not talking about re-touching either. This is the basic compositing of each part of the image to make the final file. Retouching is a separate part if the client requests things to be removed or added for example. The best way to learn is to assist other photographers and to join an organisation like ASMP . Starting out at the low end of the scale is normal for someone with less experience but you need a plan on how to increase your fees and expenses. For me when I started to have people contact me that were referred from someone else, I figured they must have seen something they like, so since its a new client its a good time to increase the fees. Understanding what others are charging can be tough to figure out. One resource you can use to learn about photo pricing general is A Photo Editor. Here they post real examples of estimates for real shoots. It's not often that you'll see one for an architect, but understanding how things are priced and what line items are there and what to think about in terms of usage and licensing is really important.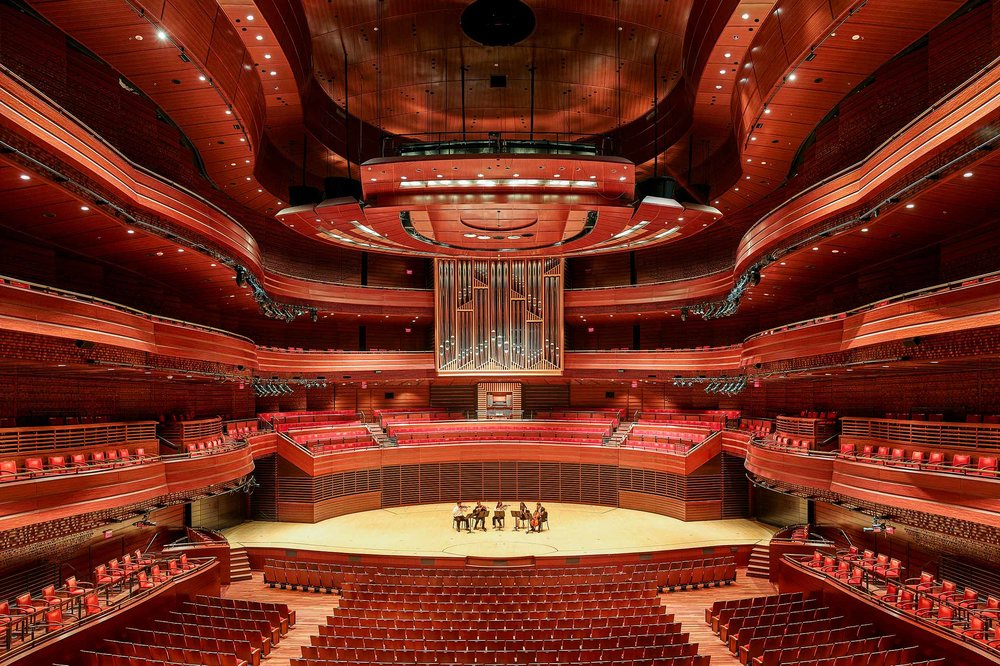 What has been your favourite architectural/interiors shoot to date? What were your favourite aspects or elements of the shoot?
This is hard to answer specifically. One of the largest shoots I have done is the Lauder College House at the University of Pennsylvania for Bohlin Cywinski Jackson Architects. Its' the largest only because we delivered over 100 final photos. It wasn't the largest building. Otherwise, the shoots I enjoy most are with clients that really take the process seriously. An ideal shoot for me is when we can scout ahead of time and spend time selecting which shots we want to do when the shoot day comes. Then the client comes prepared with their set of props and flowers, etc and lately many clients are bringing members of their staff to be in the photos too. If we shoot an office space on a weekend so we can have more control, we'll need some people on hand to be in the shots. In the end I just like a great collaboration between my crew and the design folks.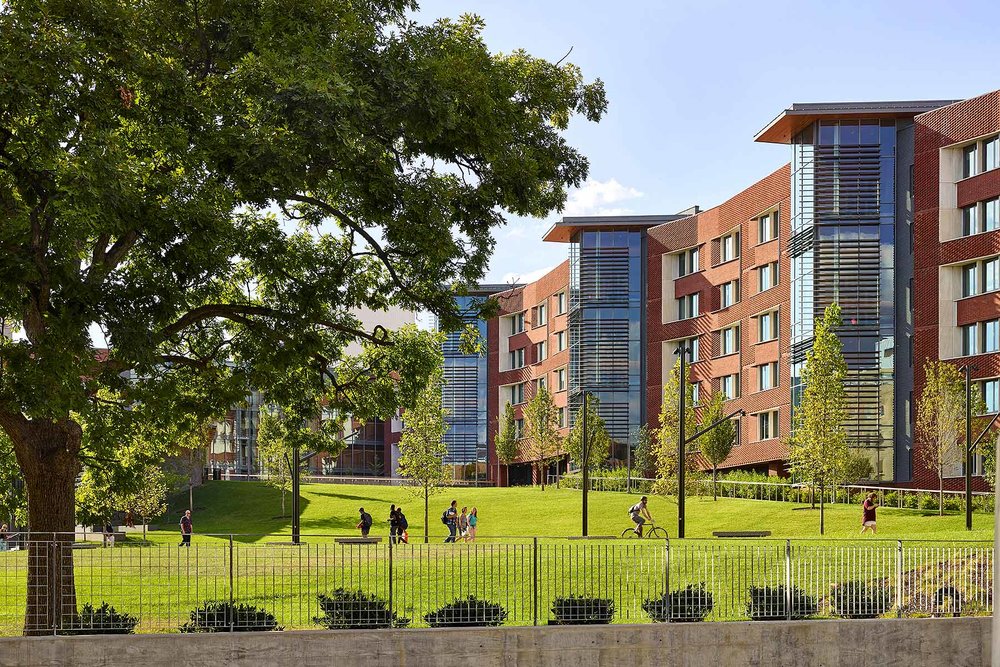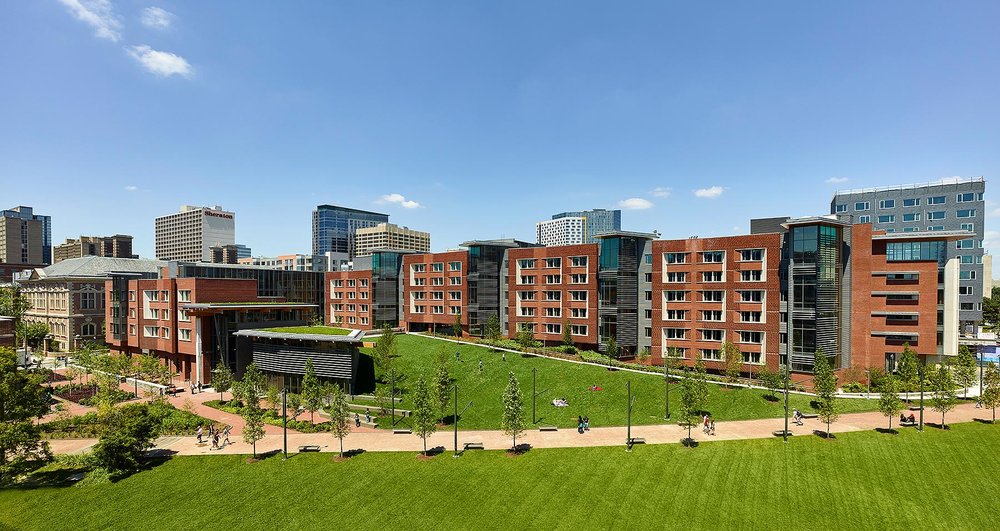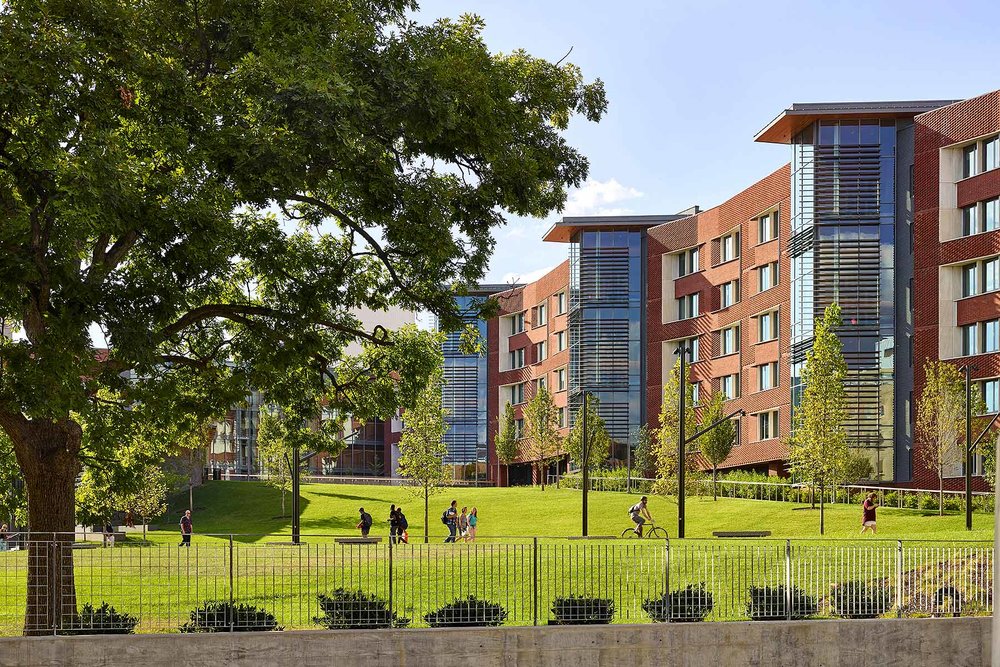 Lastly, what would be your dream project to photograph and which architect in the world you would like to work with and why?
Everyone wants to shoot for the well know architects around the world and its obvious why that's appealing. These high profile projects are tough to get as assignments because many photographers offer free services to these offices to shoot something really spectacular. Some offices I'd like to work with include Norman Foster, Zaha Hadid, DSR, BIG. I sometimes will shoot a project for my portfolio if I find myself near something cool, like the Disney Concert Hall in LA for instance.
The appeal of shooting great architecture takes me right back to the initial thrill I had when I first got started when everything was new and I was still exploring the craft. Looking around for the perfect composition when all the pieces fit together and light is right and you feel like the architect must have had this particular view in mind from the start, is what inspires me most. In the end I am very fortunate to have had long relationships with many of my clients and I really enjoy the collaborations we have over the years. Each holiday season, Voith & Mactavish Architects has their holiday party and I am always humbled seeing all of the work we have done together since 2006 being displayed on every computer screen in the office. It's great to be part of their legacy and it reminds me of what I am there to do on each shoot.