After Multiple Career Resets, Taran Wilkhu Found His True Calling
Interviews
Taran Wilkhu is a London based Interiors and Architectural photographer whom I had come across during the Zoomed In Festival. He has to be one of the most interesting photographers I have come across because his professional career has taken many different trajectories before finding his true calling. What many will find inspiring is the simplicity of his personal project and the chances he took to promote it that eventually helped his photography career to lift off.
Veeral: Hi Taran, Thank you for your time in taking this interview! You have taken quite an interesting path leading to architectural photography. To kick things off, can you share about the non-photographic career journey that saw you move from the UK to Japan?
Taran: During my final year at Law School in Manchester, I attended a talk about The Japan Exchange & Teaching (JET) Program, which invites university graduates to participate in international exchange positions throughout Japan.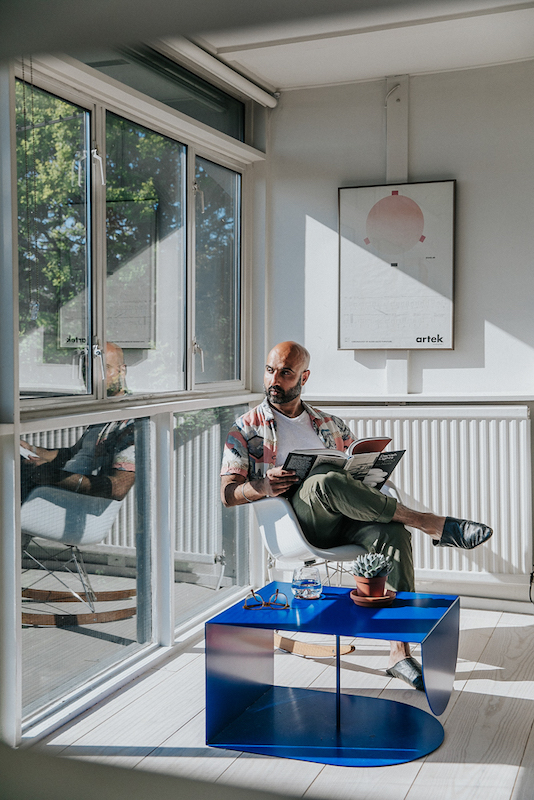 I was excited by the prospect of taking a year out of my legal studies, teaching English and being an ambassador for the UK. Japan, with its sights, sounds and smells ticked all the boxes.
Little did I know I would end up staying there for over three years. I immersed myself in the language and culture, studied an MA in Japanese Sociology and ended up working in TV/Media/Events roles related to Japan upon my return to the UK. It was a game-changer for me, and I never returned to a career in law.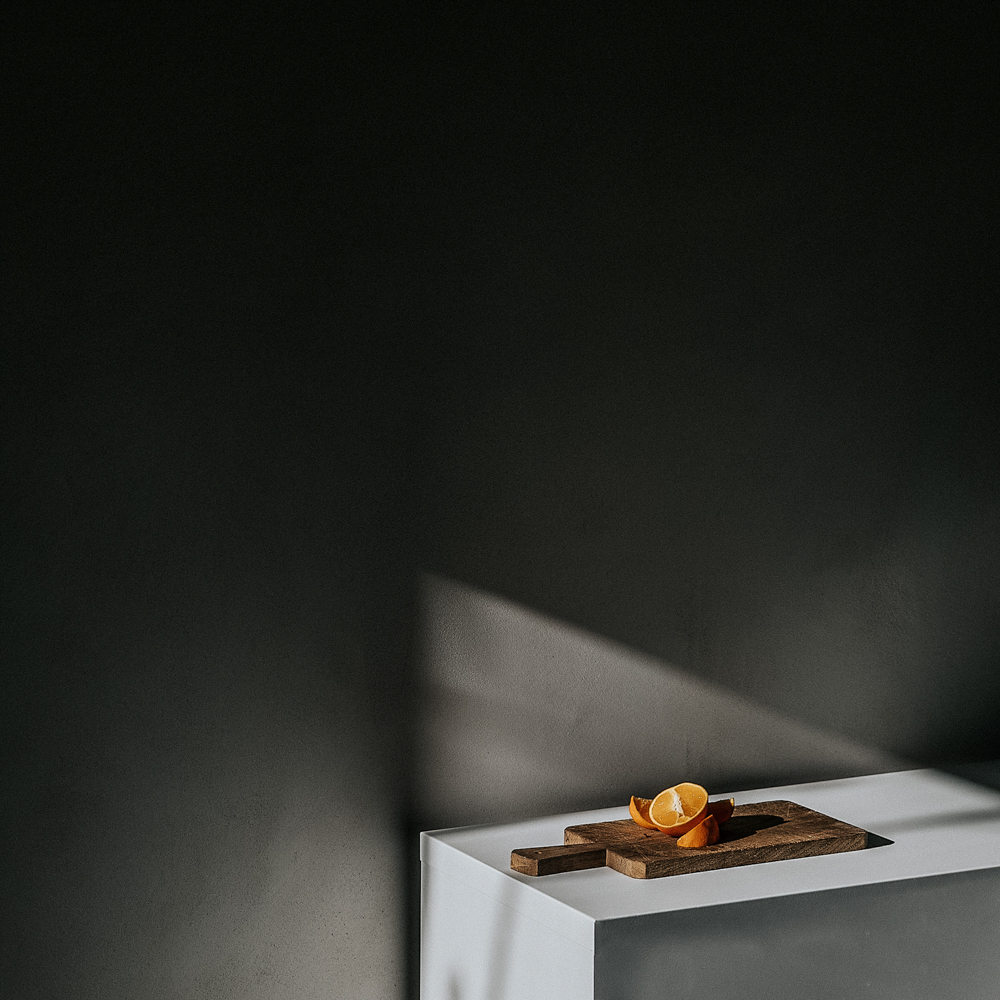 What was the catalyst in jumping from the investment banking sector into architectural photography?
I have pressed restart on my career on many occasions from law and teaching to working in TV and events roles in both the creative and corporate sector. Indeed between 2007- 2016, I found myself in the world of investment banking, working at Nomura, Goldman Sachs and Morgan Stanley. I was even at Lehman Brothers when it went into administration and kicked off the 2008 global financial crisis and the recession that followed.
Although there were good moments during this time, I was keen to get back to my creative side and even throughout my corporate life, and I never stopped taking photographs. My first camera was a Pentax film camera bought in Japan. Initially, my passion lay in portrait photography, and I briefly dabbled in weekend wedding photography but soon found that although I enjoyed the work, I couldn't juggle children, weekend photography and corporate life. Something had to give!
In 2016 the big break came when I was made redundant. It was a blessing in disguise as I had the opportunity to take my career in a new direction. I was desperate to get my creative juices flowing again as I loved snooping around houses and travel & architecture was my inspiration. I enrolled in a short course in architectural photography at London College of Communications (LCC) with my inspirational teachers; Marcela and Freya from NAARO. The course heralded the start of my new life as a full-time professional photographer.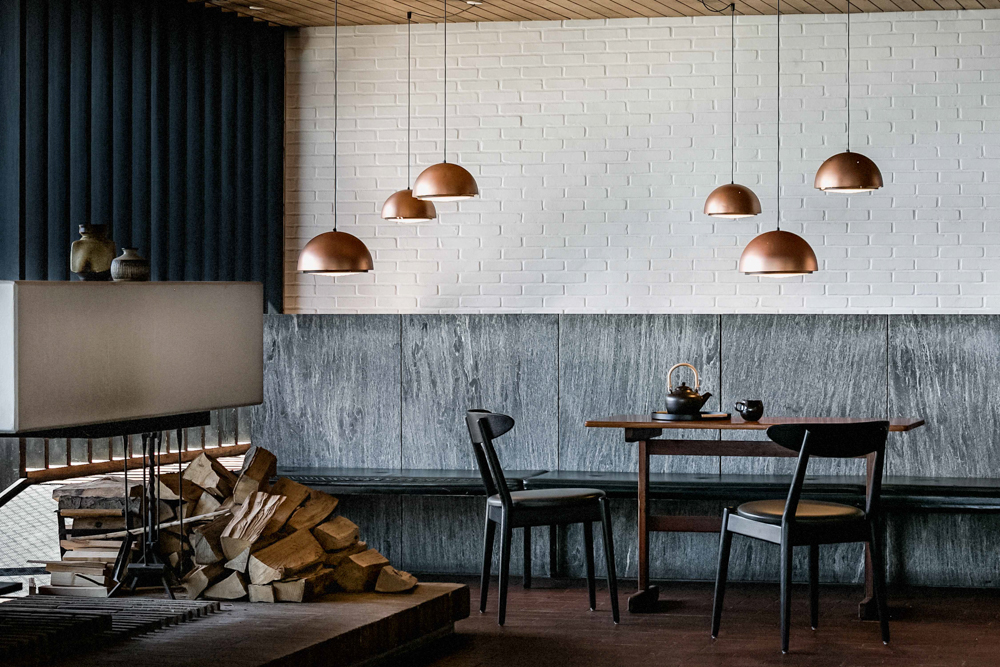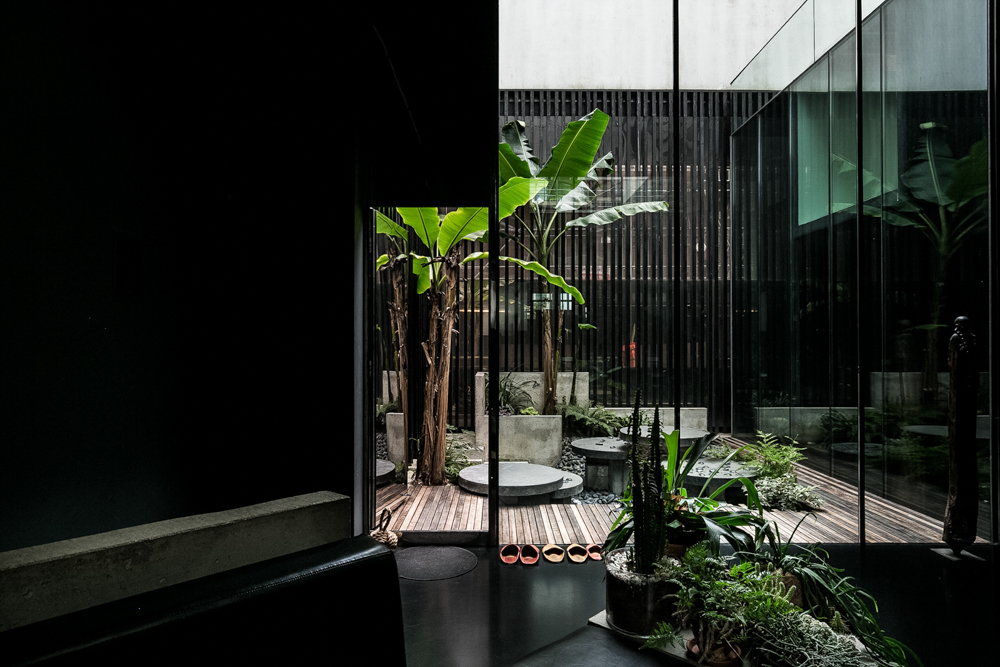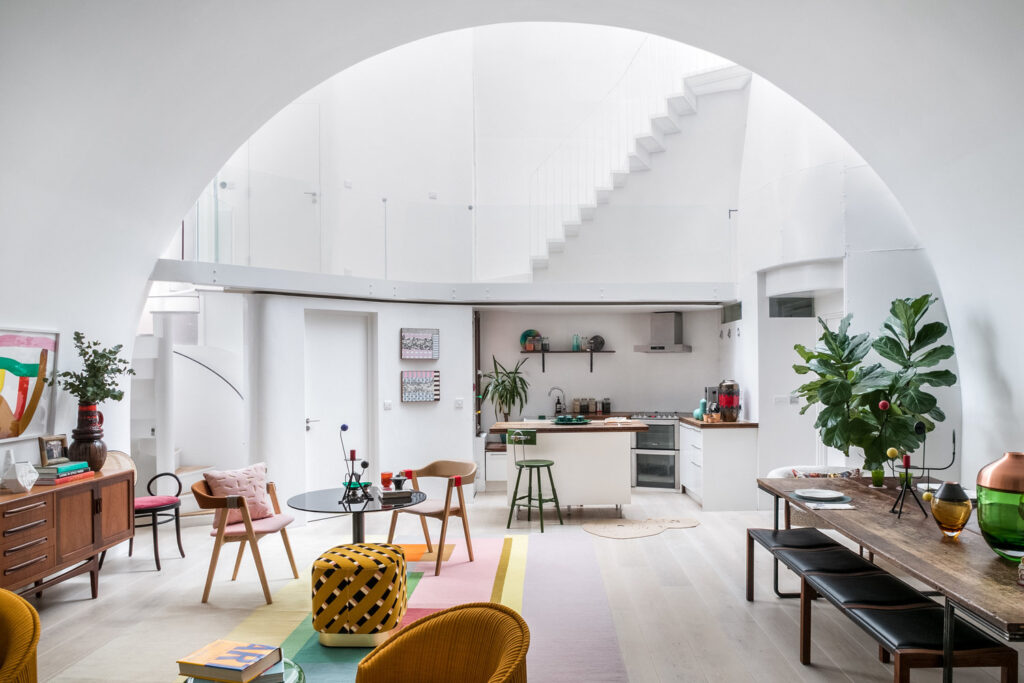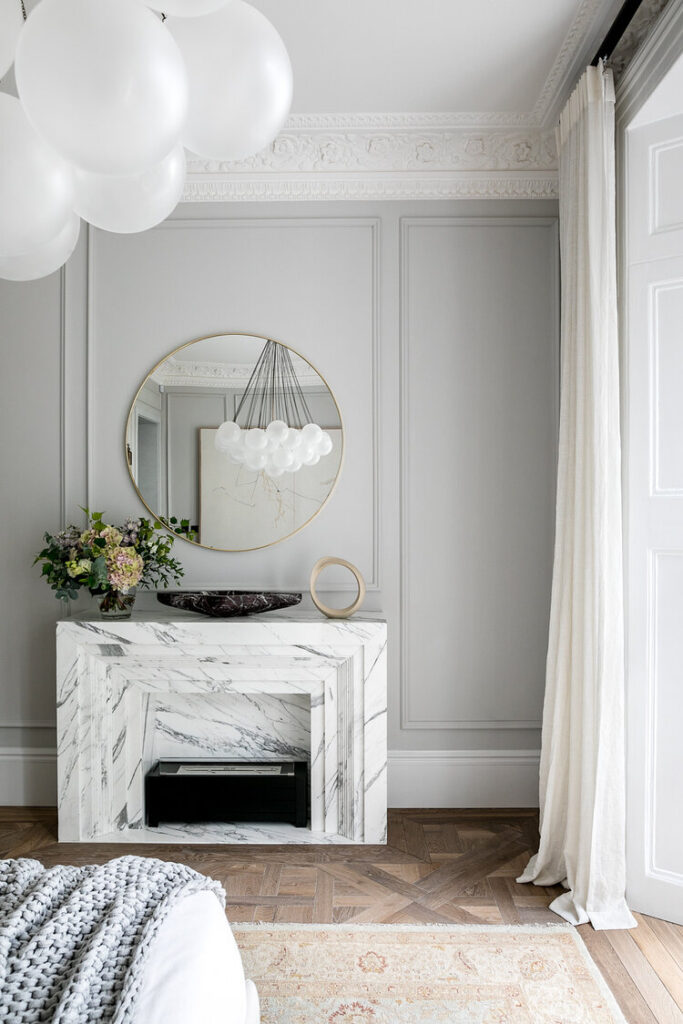 The first home you purchased was designed by Swiss architect, Walter Segal. What got you and your wife interested in the Segal Method house?
Back in 2009, my wife, Celine, and I visited Walters Way; a culture-de-sac of 13 self-built 'Segal Method' houses in South East London constructed in the early 1980s at an annual public viewing 'Open House' event. We completely fell in love with the uniqueness of the street, the architecture, the sense of community, the layout, the light, the views, the timber and the list goes on.
The so-called 'Segal Method' was a way of constructing houses that eliminated the need for various processes such as brick-laying, cement-pouring and other techniques that Segal considered superfluous to the construction of a well-made house. Instead, he advocated a modular, timber-frame system that is reminiscent of 19th-century American houses or traditional Japanese architecture.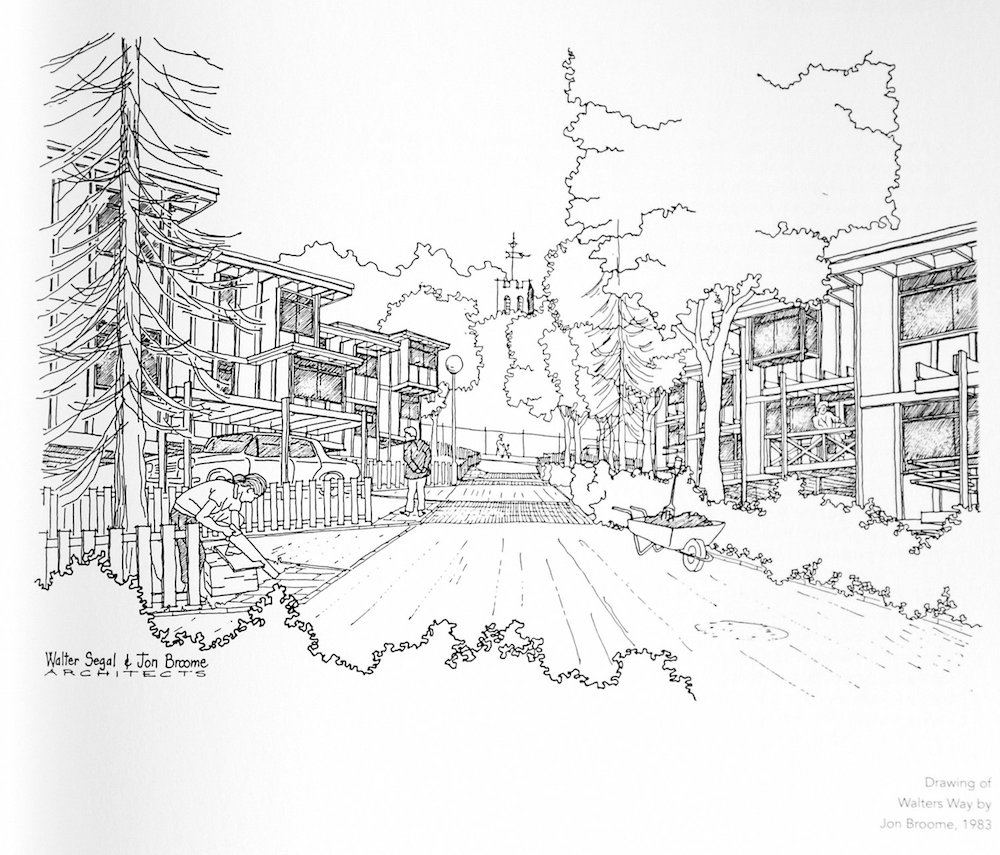 Celine is from Switzerland, so for her, it made sense to live in a timber house and for me – having lived in Japan for several years – I was accustomed by the compact living style and being close to nature that the Segal homes offer.
In short, we knew the day we were handed the keys that this would be a beautiful family home for us. Two children, an extension and 11 years on – we could not be happier with our home.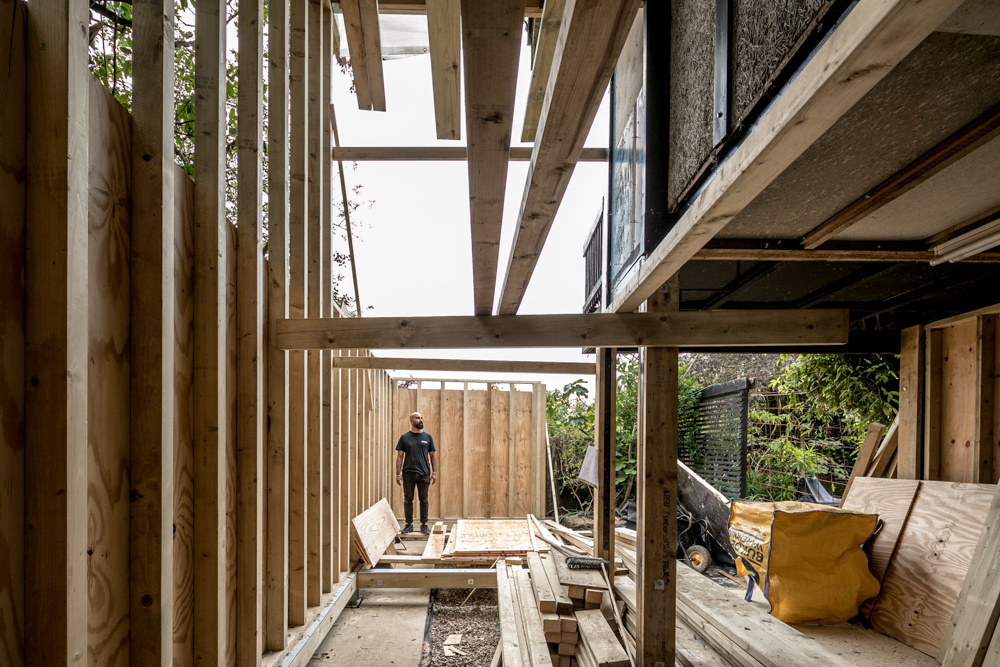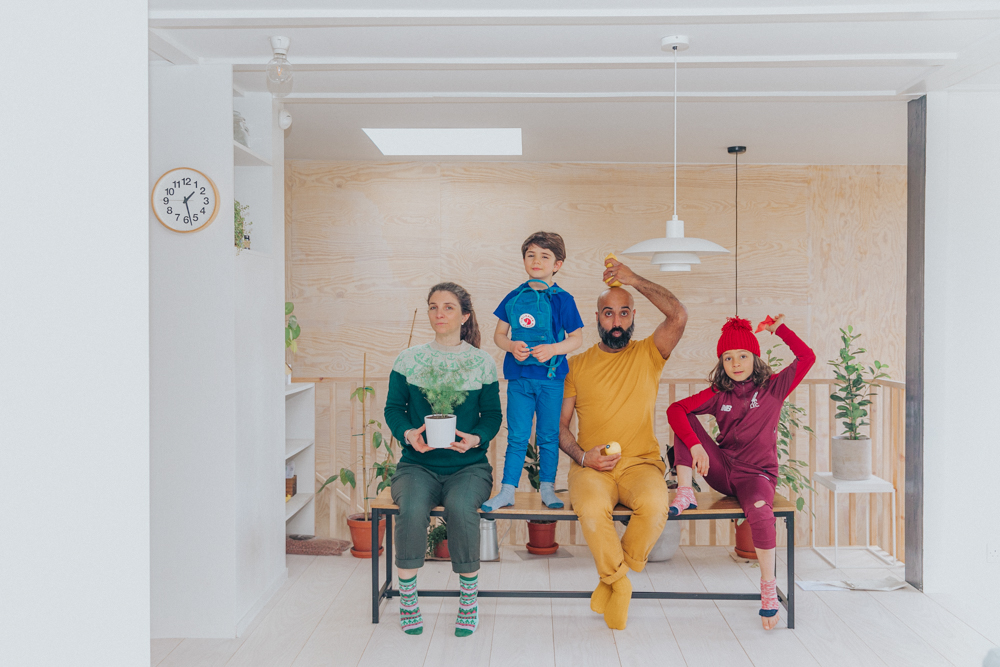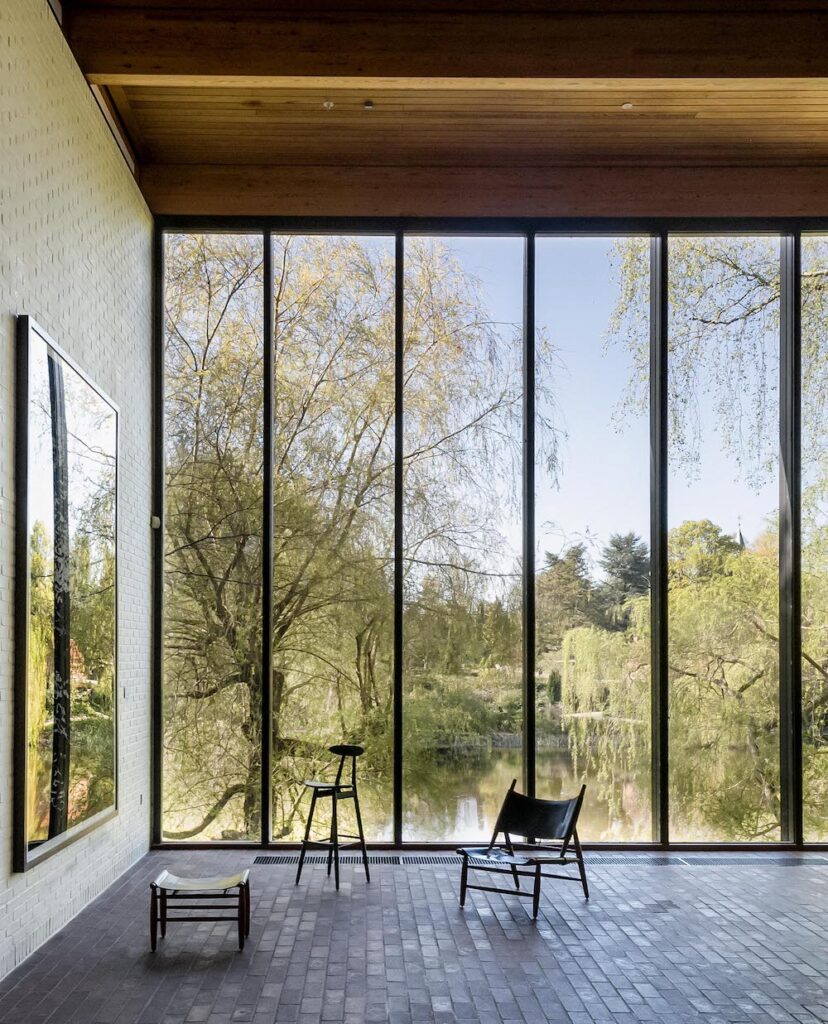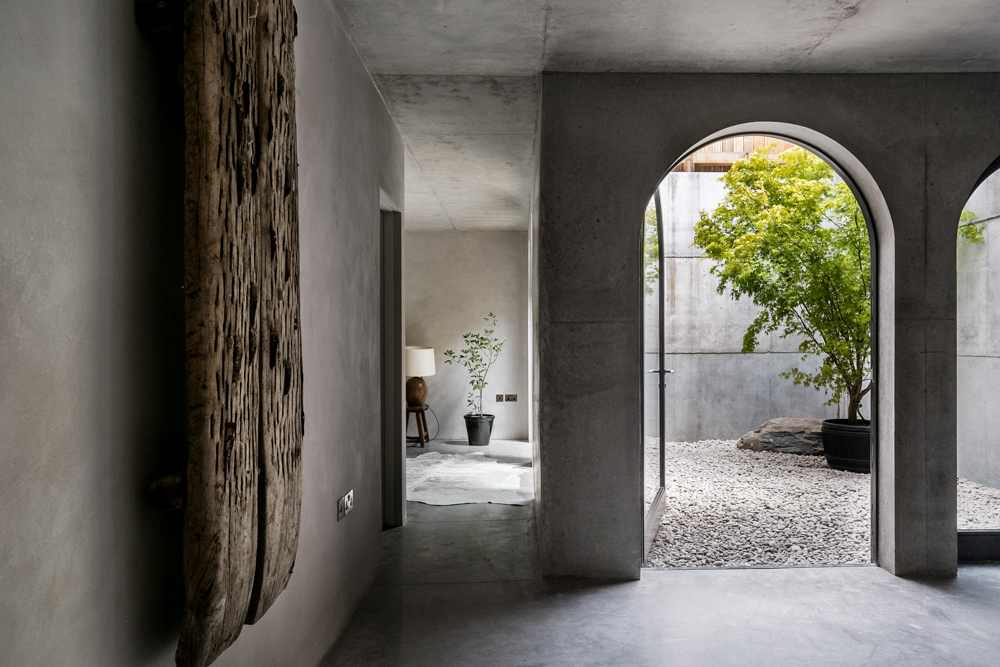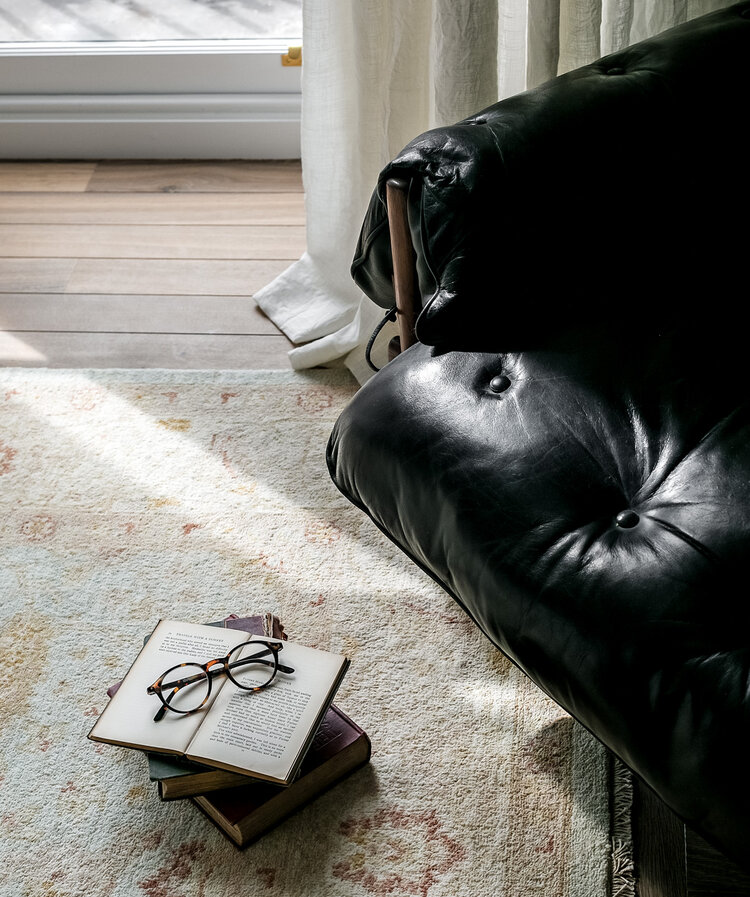 Your interest in the Segal Method House was the fruition of your first personal project, Walters Way & Segal Close. What was the motivation behind starting this project? 
Once I graduated from my course at LCC, I took it upon myself to create a personal project which was authentic and unique to me. What better place to start than the community of houses I lived in. I teamed up with a fellow resident and Segal fan who happened to be an architectural journalist, Alice Grahame. Together we decided to examine further the self-build story, the legacy of Walter Segal and lives on our unusual estates. With contributions from Segal's original self-builders, contemporary residents, architects and associates, we wanted to offer a rare insight into our exceptional homes.
Low in the budget but rich in inspiring stories and imagery we decided to do a self-published print run of 200 copies to sell them at an Open House event. We sold out in a single day. That same month I discovered the annual World Book Fair which took place in Frankfurt, Germany and persuaded my partner in crime that we should visit and take a copy of our book to show to some publishers first hand at the fair. We chanced it and were delighted with the response. We got a few offers on the table before we finally decided to go with Swiss Publisher Park Books to create our first published book!!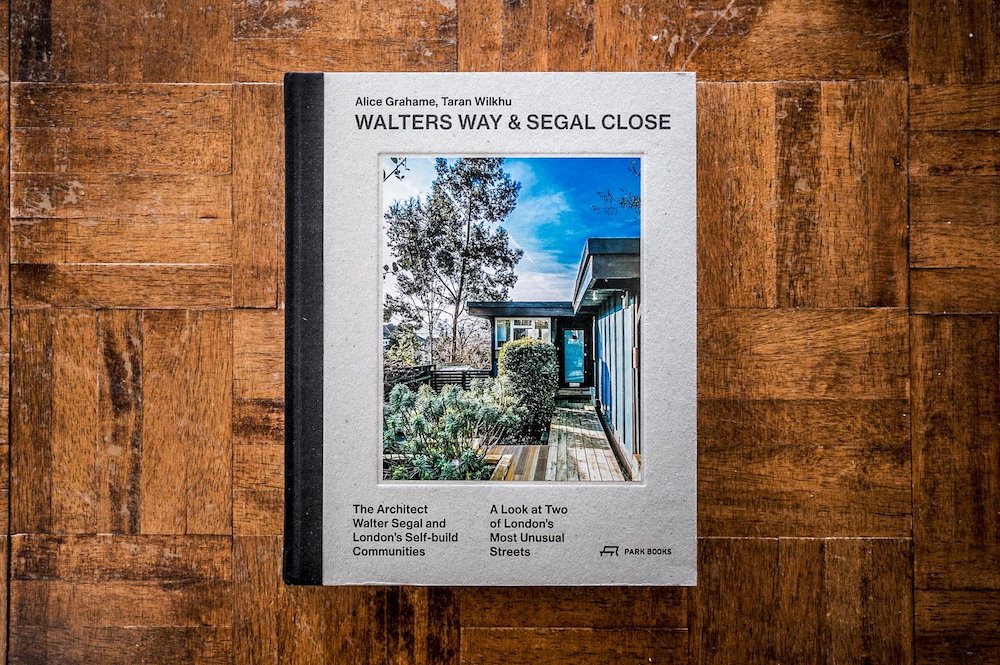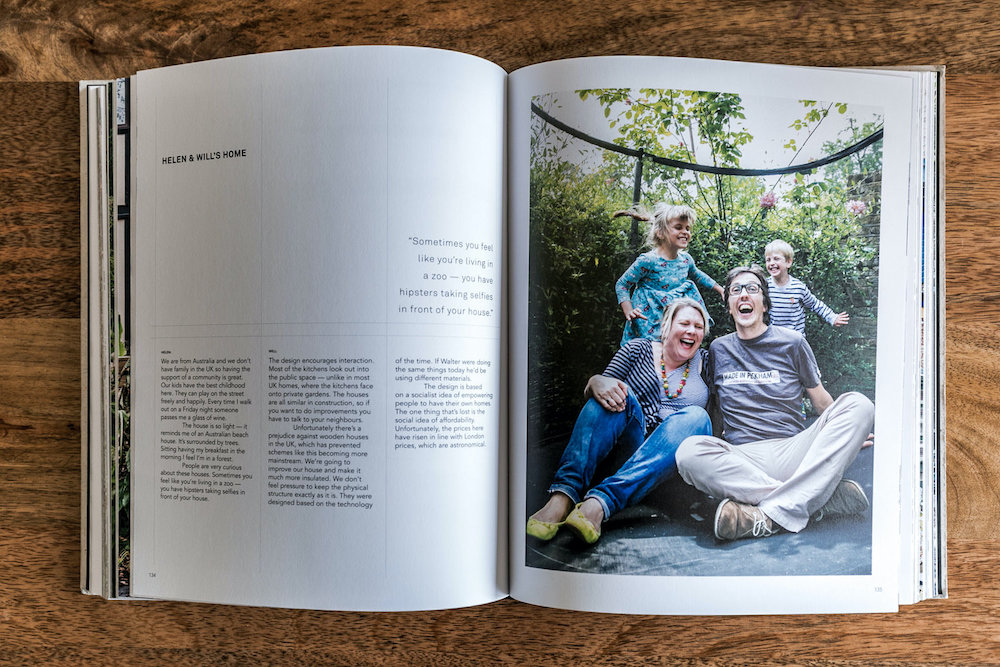 Through the second launch of your first book, you had a chance meeting with Matt Gibberd, the founder of The Modern House. The Modern House is an estate agency that sells design-led homes. How did you work with The Modern House to stay true to your creative vision without being diluted by way of real estate photography?
Before the official publication of our book, Alice and I curated an exhibition celebrating the work of Walter Segal at the world-renowned Architectural Association (AA) school of architecture in London. It was at the launch event where I met one of the co-founders of The Modern House, Matt Gibberd.
Matt noticed the Segal postcards we had printed for the event and asked if I would be interested in working together as a freelancer for their design-led agency. The agency was at its infancy at the time, but Matt explained his vision of how beautiful editorial style imagery could re-shape the real estate world.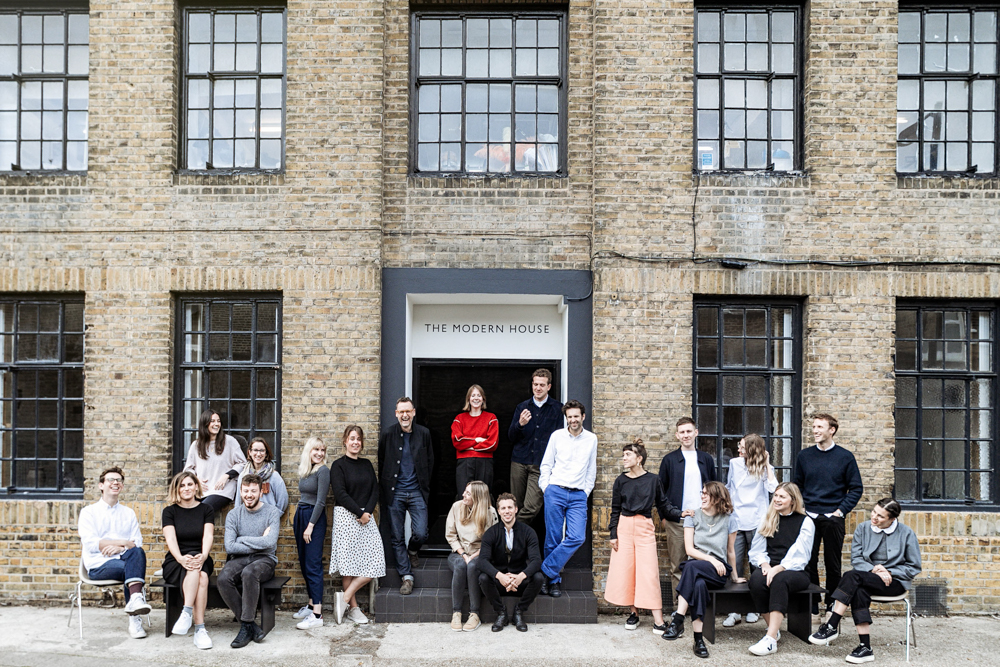 I had no interest in the typical wide-angled real estate photography; however, Matt and his co-founder, Albert Hill, had a vision of modern living and the thought of curating spaces in an editorial style intrigued me. As both the founders have worked as journalists at several interiors and design magazines – I knew this was the right fit for me.
The Modern House was my big break in the world of interior, architecture and lifestyle photography. Reflecting upon this opportunity allowed me to travel the length of the country, growing my portfolio and establishing my style. As well as meeting amazing contacts and combining my skills and passion for portraiture and spaces, it felt as if I had found myself and my true calling.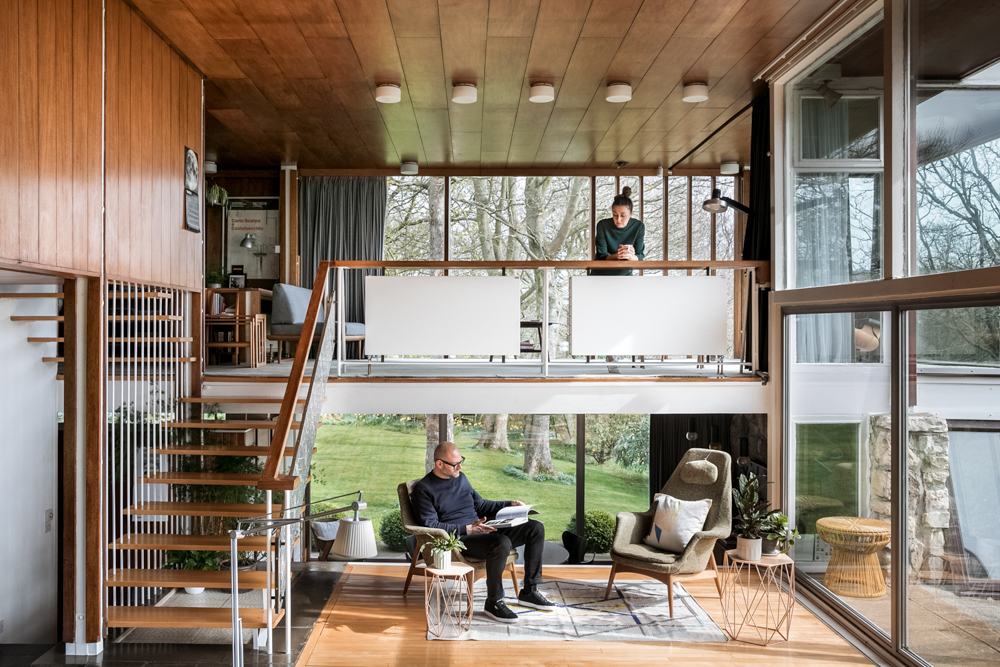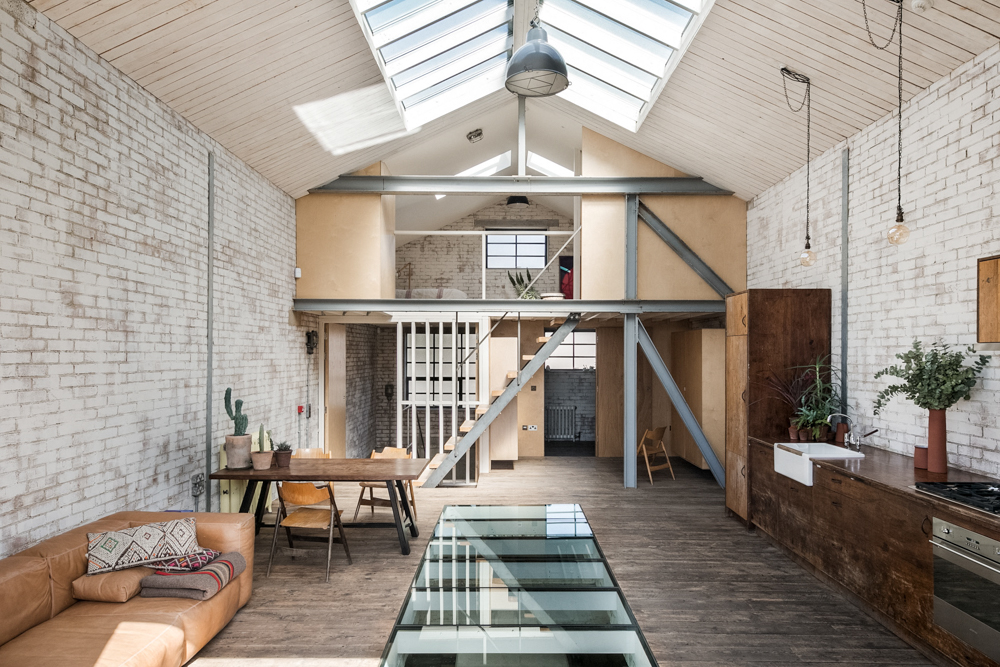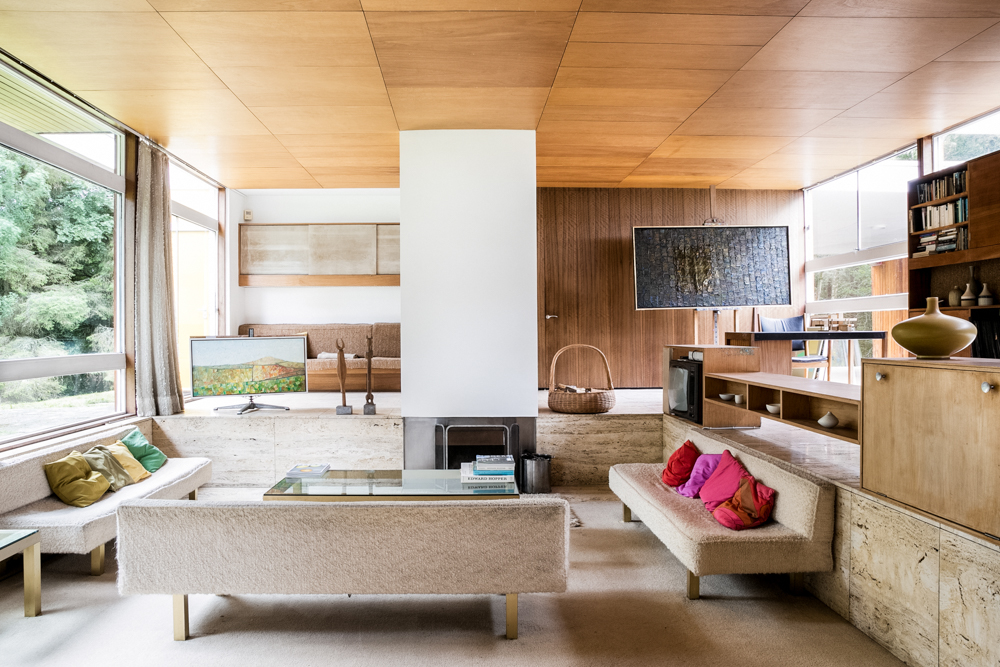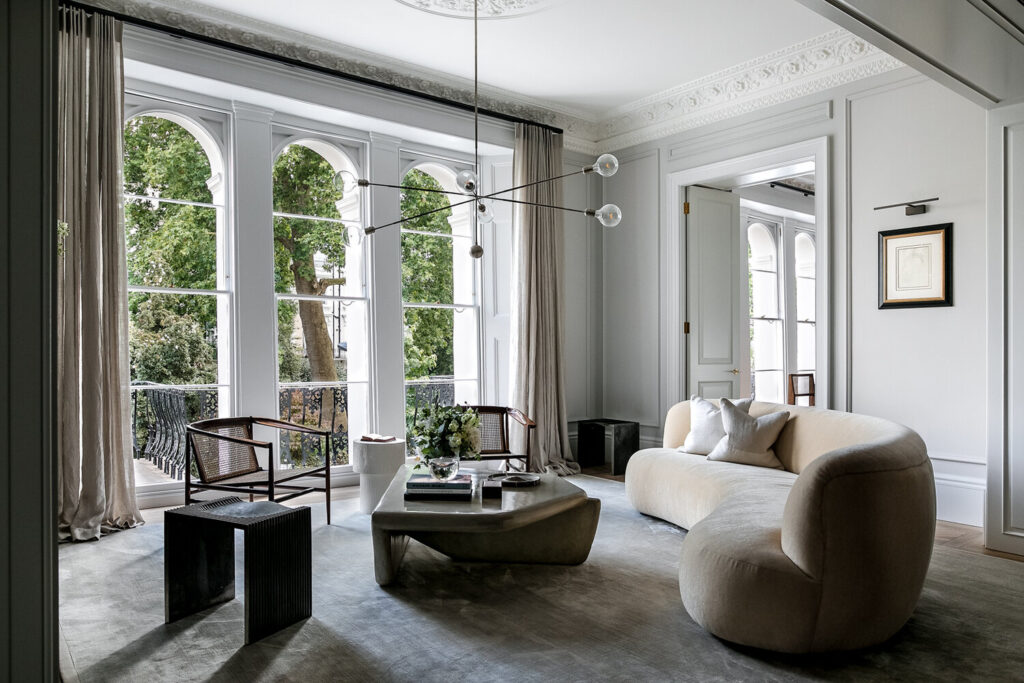 You have done a lot of work with Stella Works and Neri & Hu, how did this opportunity come about?
As a freelancer, I never work for one client and was always on the look-out for exciting projects and places to visit. I had heard about Milan Design Week and in 2017 took it upon myself to travel to Milan and to experience it all. I took my tripod and camera kit and stayed in a tiny dorm-like space on the outskirts of the city.
The director of Stellar Works London, Marcus Jones, who is a friend of mine, invited me to visit their latest installation before the masses of people arriving for their opening event. I was both surprised and delighted to hear that they didn't have an official photographer assigned to shoot their project so took this window of opportunity to take some snaps of the installation and their inspiring new collection. Little did I know, but their CEO,Yuichiro Hori, was from Japan. He was amazed that we could converse in his native language and invited me to meet their creative directors Neri & Hu at the event.
That evening, Hori-san and I struck up a special bond and consequently got invited to join their team at the Elle Decoration Awards ceremony. That was when it all clicked, not only had I met a fantastic furniture brand, but I was mingling with the Designers of the Year. Yes, Neri & Hu won 'Designers of the Year' – the highest accolade at the Elle Decoration Awards Ceremony that evening! Both Stellar Works and Neri & Hu were delighted with my images and have become one of my important clients. Subsequently, they have commissioned me to shoot various projects for them in Tokyo, Shanghai, Milan, Copenhagen and London.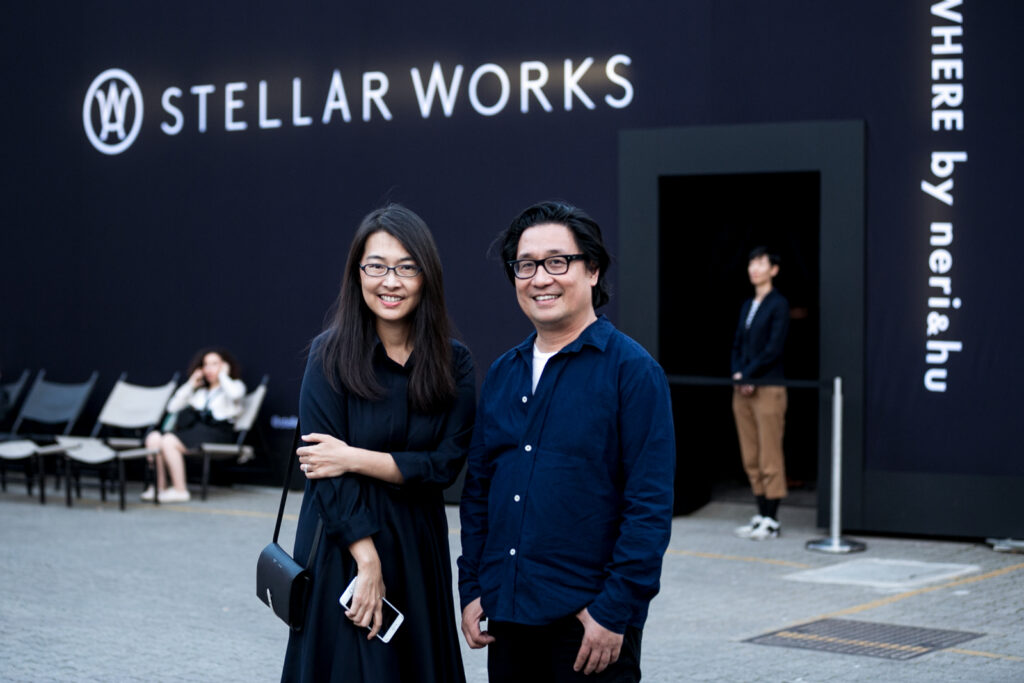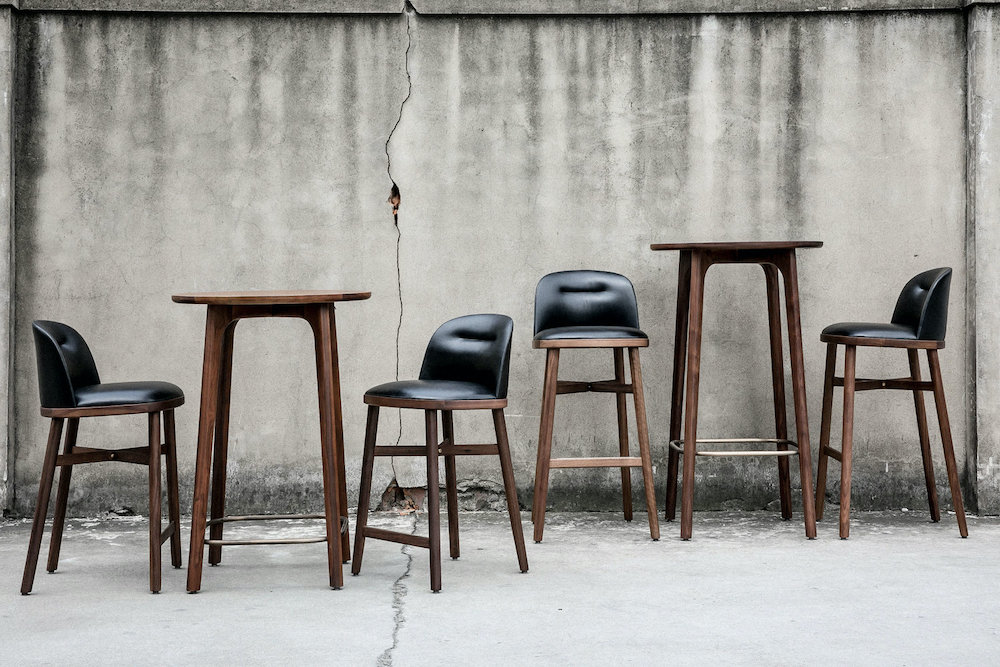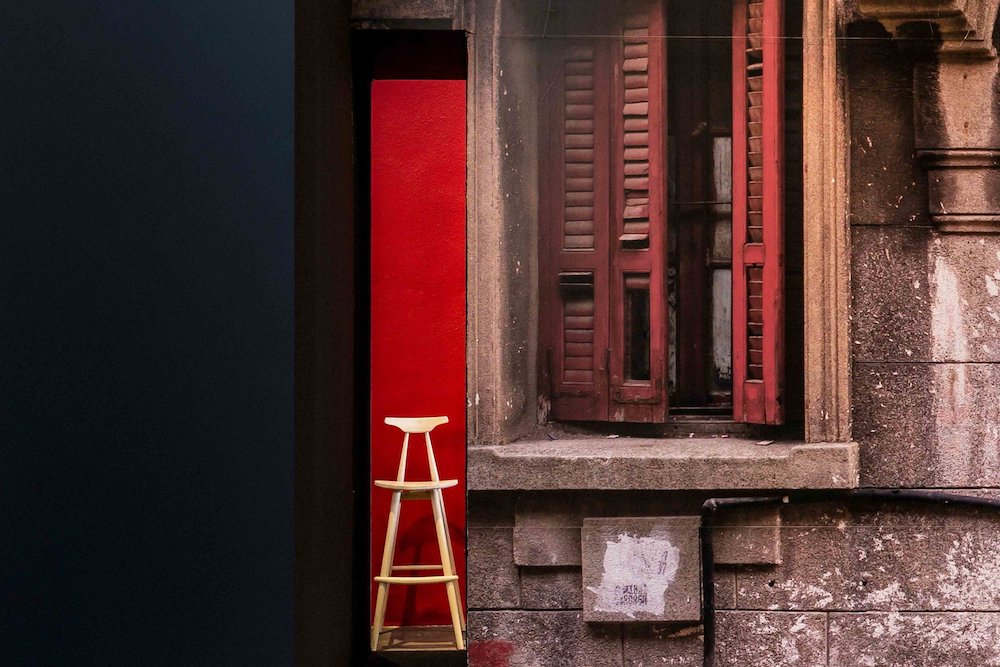 Late last year, you had launched a second book, London Architecture. How did this opportunity come about? What were some of the objectives you had from a photography perspective for this book?
It was Boxing Day 2018 when I got a call from the founder of publisher Hoxton Mini Press; Martin Usbourne. I had been recommended to him by NAARO (my former teachers at LCC). Martin having looked through my online portfolio, asked if I would be interested in working on an architectural book titled, "LONDON ARCHITECTURE", as part of their Opinionated Guides collection.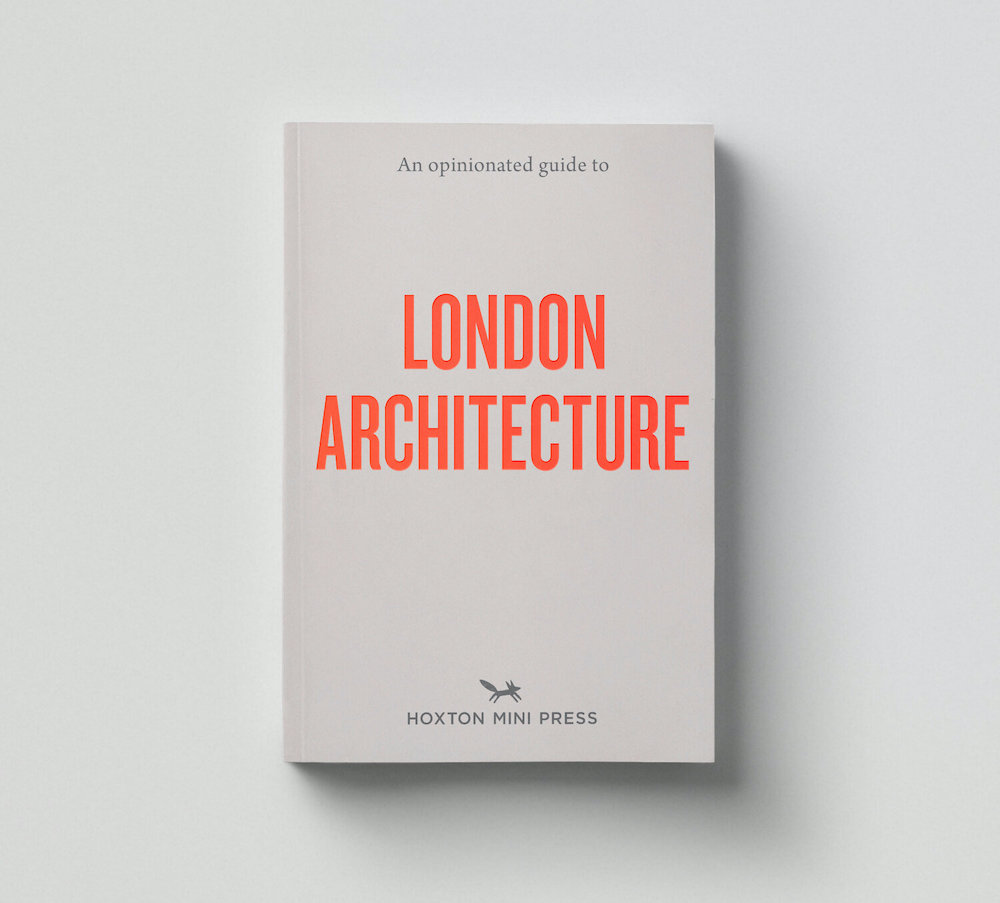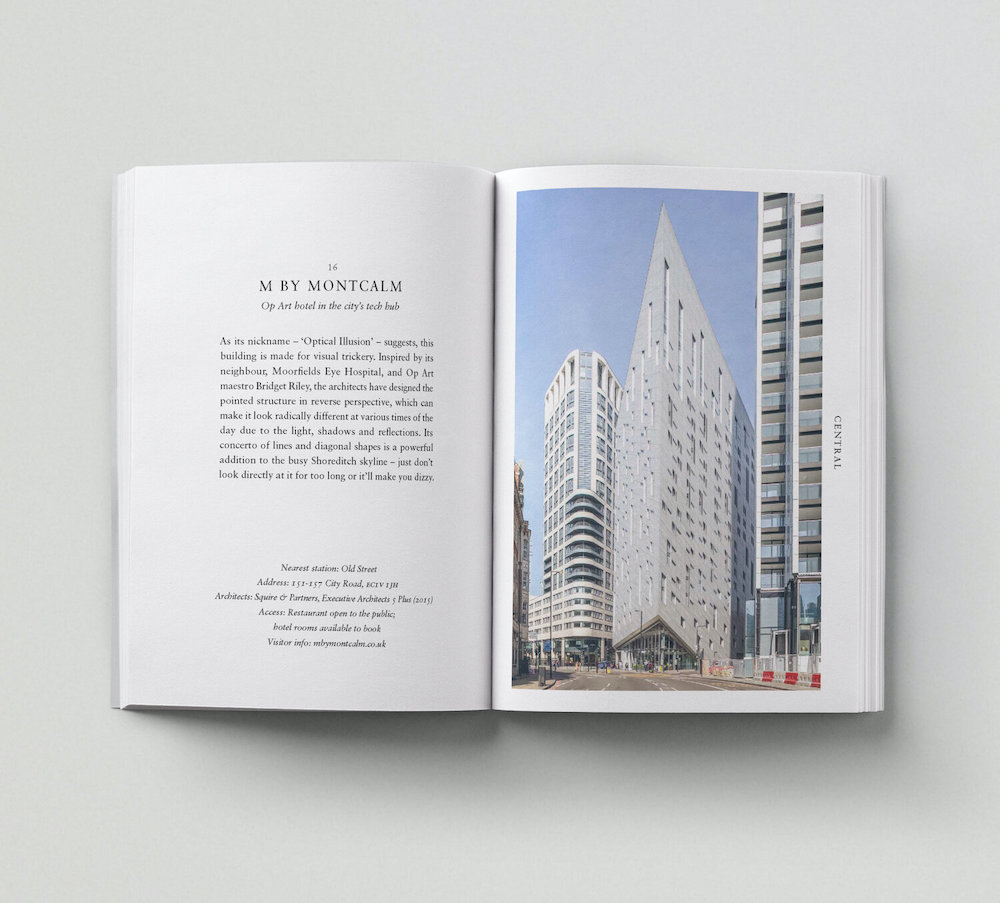 Created with the expert insight of writers, Sujata Burman and Rosa Bertoli, Martin felt that my photography style would be the perfect fit in this pocket-sized companion featuring 54 must-see buildings of the capital. Although there was a lot of ground to cover in a short space of time, it was an incredible commission to be involved with. This commission was an incredible opportunity, albeit the vast scope and the short amount to photograph all the buildings.
Packed in this book, the writers tell you what you should visit and why, whether Classical, Contemporary, Modernist, Brutalist or beyond. If it's excellent, it's in here. The one project, however, which we found particularly challenging to work on was the Westminster Underground station. Unfortunately, due to budget restrictions, we couldn't get a commercial permit at the time to photograph the station, and as a brown guy, I was not prepared to try my luck and get out a tripod a photograph guerrilla-style in an underground station. Martin and the team understood, and we purchased a stock image for this page of the book.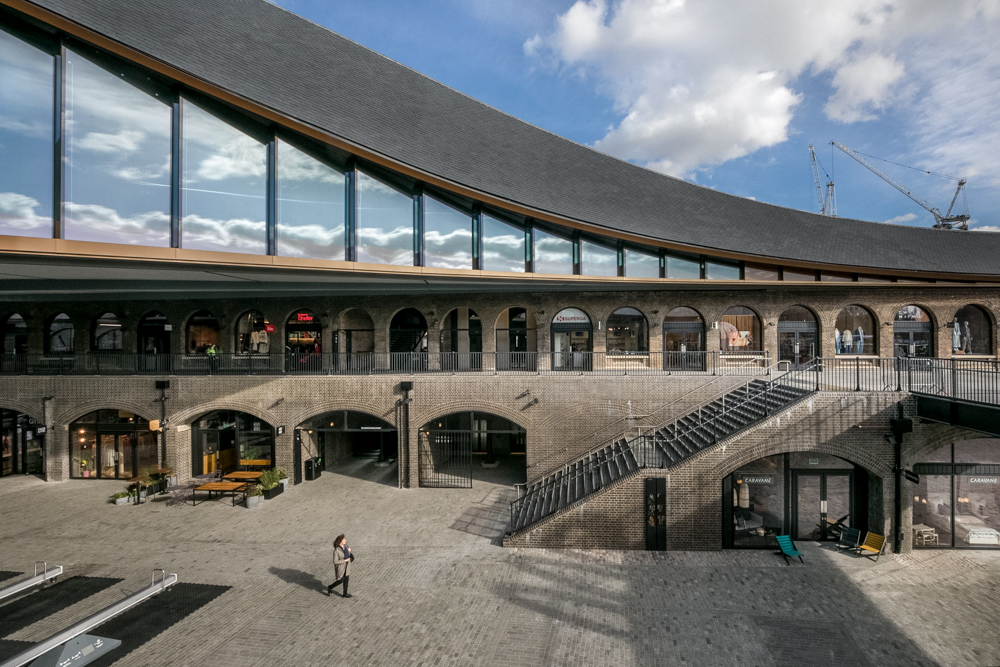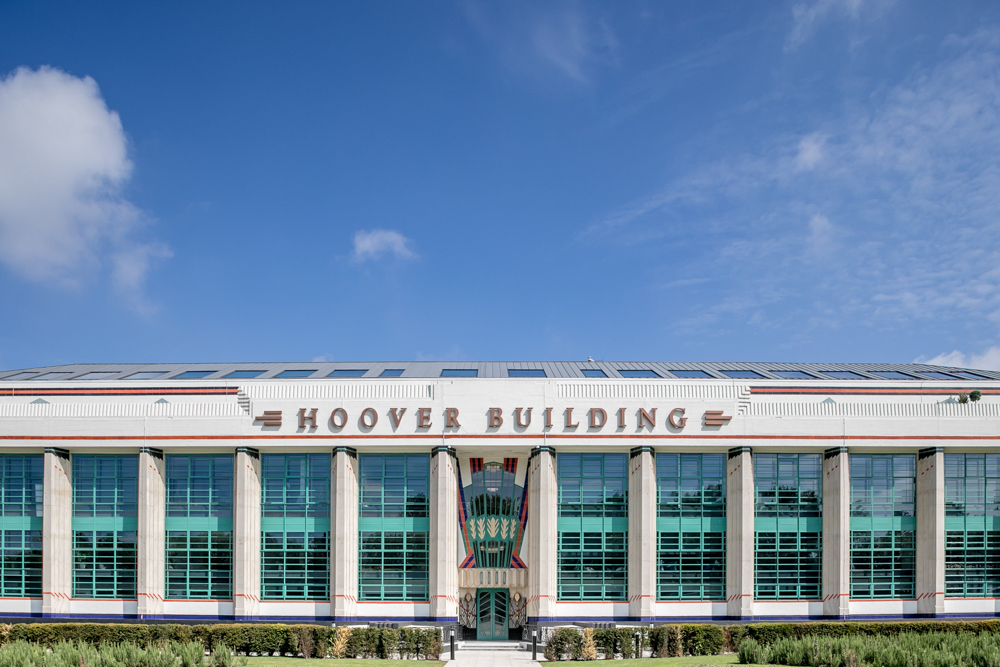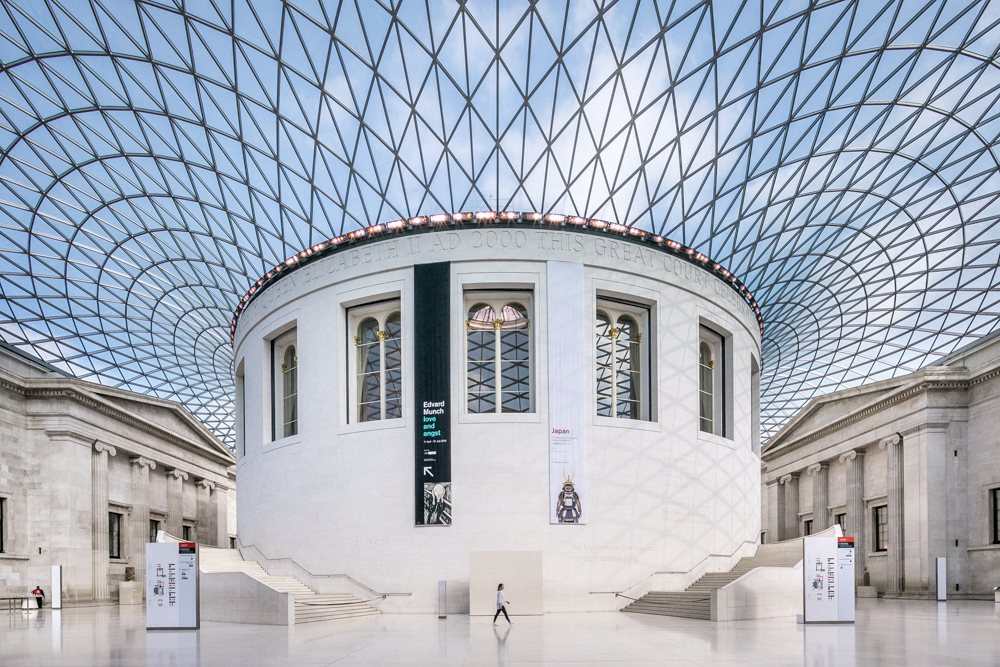 One of the parallels between investment banking and photography is managing your network. What are some of the ways do you grow and nurture your relationships with architects and interior designers?
Regardless of your industry, I truly believe that networking is not only about trading information, but also serves as an avenue to creating long-term relationships with mutual benefits. In my client relations role in investment banking, it was clear that consciously and gradually building up a list of contacts while being part of a mutually supportive group was vital in achieving successful business opportunities.
Being able to manage your networks is without question an essential transferable skill which I have succeeded in a similar fashion when nurturing relationships with my current clients in the creative industries too.
In a short space of time, I feel that I have successfully managed to build relationships, particularly in the editorial world and consequently have been commissioned globally, by publications such as Elle Decoration, Vogue Living, House & Garden, Architecture Digest, RIBAJ, Milk Deco, ICON, The Guardian, The Times and Forbes, the list goes on.
These days, in COVID world, a lot of my client enquiries come through my social network channels (mainly Instagram), and although these can be great. I still believe that the strong bonds among people are based on relationships in the physical world too. Attend client events, lunches, invite your clients out, even if it is just getting on the phone for a catch-up. I don't think about it too much, however, for me it is more important to give than receive!!! What goes around comes around anyway, isn't that the circle of life?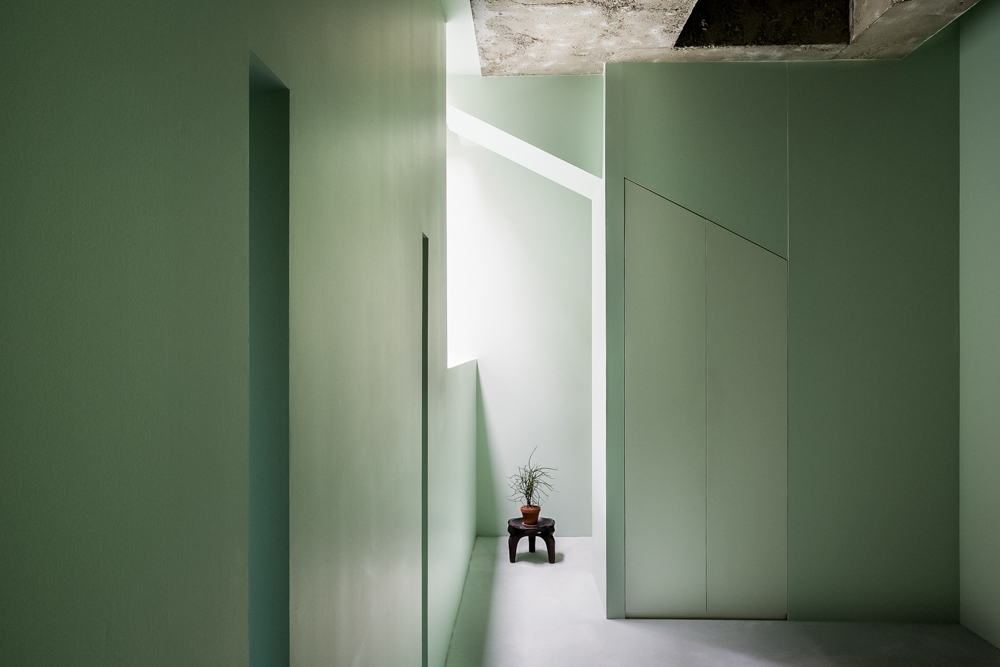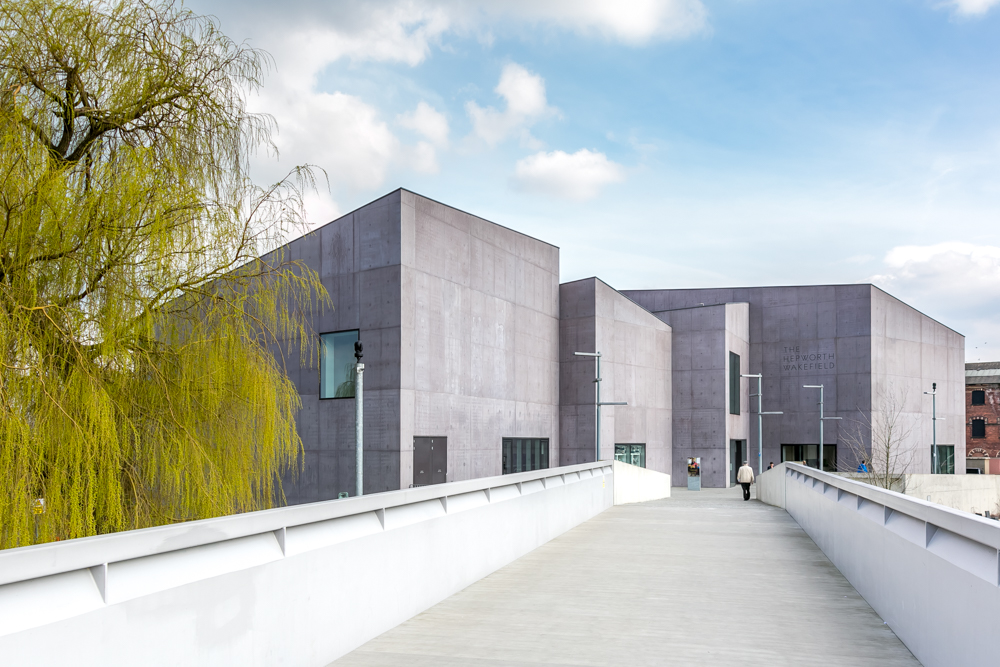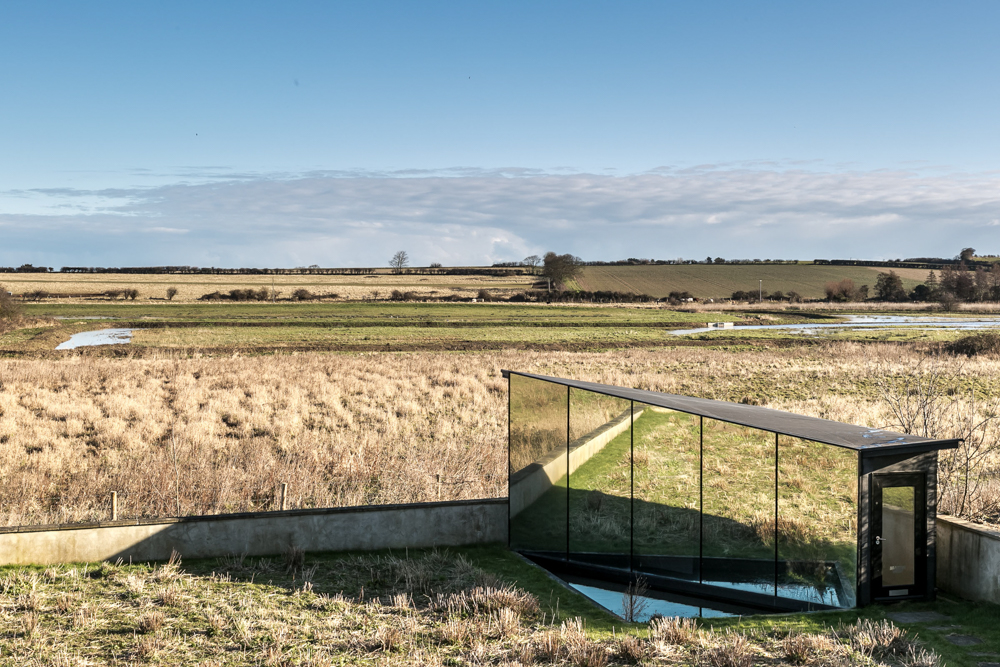 How were you handling the first few months during the COVID lockdown in the UK without the opportunity to shoot projects?
COVID life has been a real eye-opener for me. I have enjoyed quality family time with my wife and two children despite the craziness of attempting to home school while trying to work.
One thing living life under lockdown has taught me is to practice mindfulness, to set my mind on a path to inner calm. As a shooter of architecture and interior, light is always at the forefront of my mind. Still, recently I have had the opportunity to absorb, observe and appreciate this incredible light flooding through my home as it dances with the textures and objects to form an array of interesting shadows.
I also found out about Luke O'Donovan and the formidable work he had done in creating the Zoomed In Festival; an incredible platform for architectural photographers to meet, celebrate successes, discuss challenges, virtually socialise and be inspired!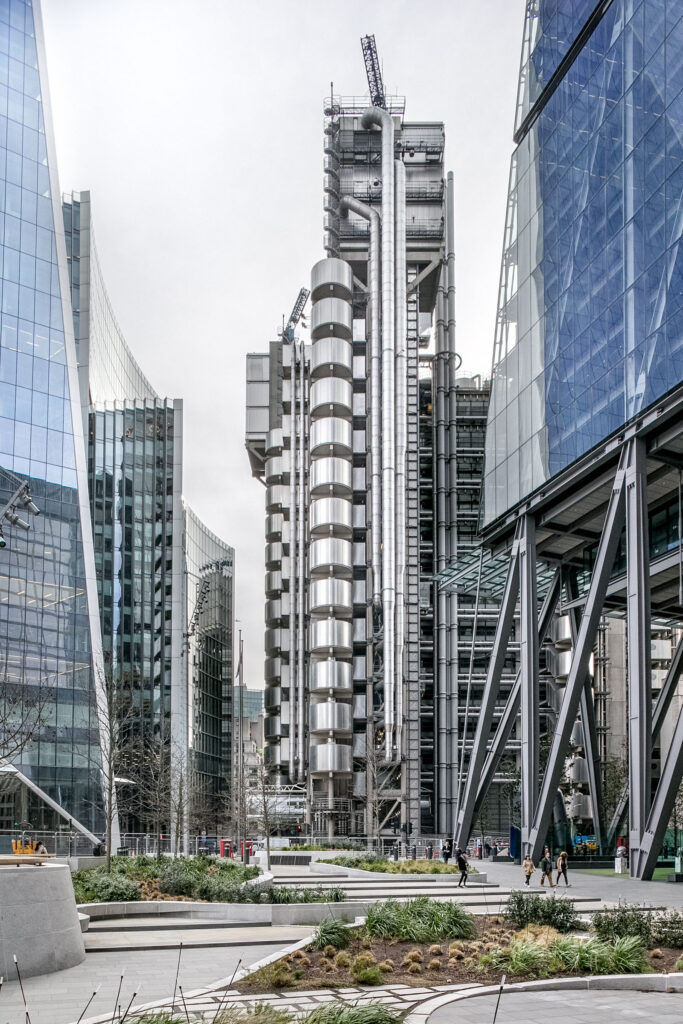 Recently, I have teamed with Wallpaper magazine's online design editor, Sujata Burman, with whom I had also published 'An opinionated Guide to London Architecture' to create a podcast titled Roots to Routes. The podcast aims to highlight South Asian creatives involved in the design and architectural industries. Our first episode was well received, and we hope that with funding, we will be able to continue creating further episodes.
Although I was unable to network with my clients during the peak of lockdown physically, I found a way to virtually network as the majority of my editorial clients kept in touch with me as a key contributor. So, although I was unable to shoot for many weeks, I was still commissioned through submissions of work which felt great!
My Italian based syndicate agent Photofoyer was also able to support me and ensure that my name was in the minds of global publications; therefore I was still able to continue to make a living during the most difficult of times. Since the easing of lockdown restrictions, work has been non-stop again for me with all my clients desperate to capture new content.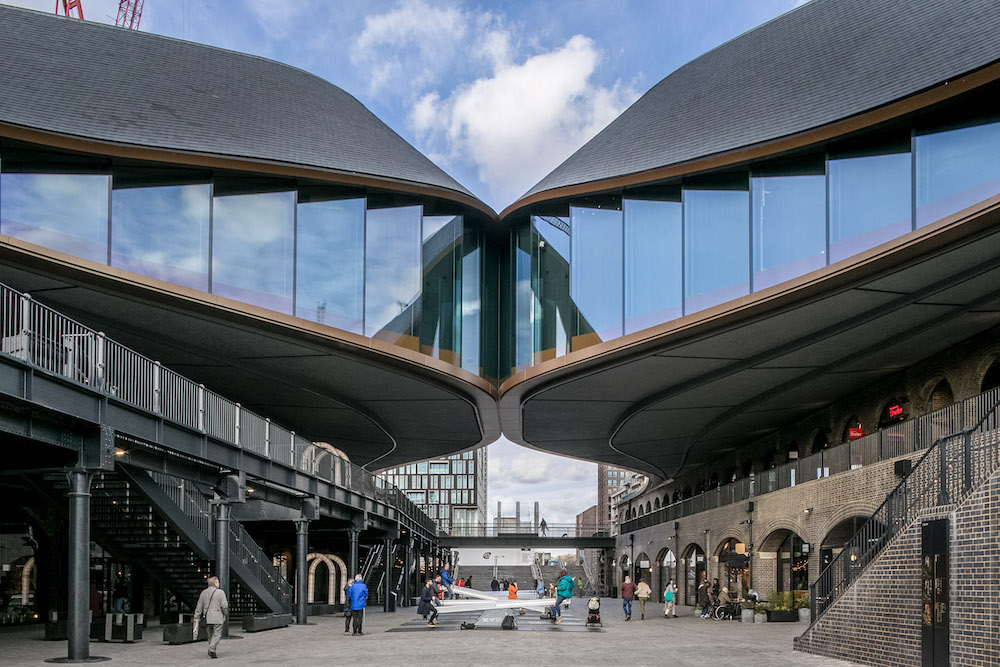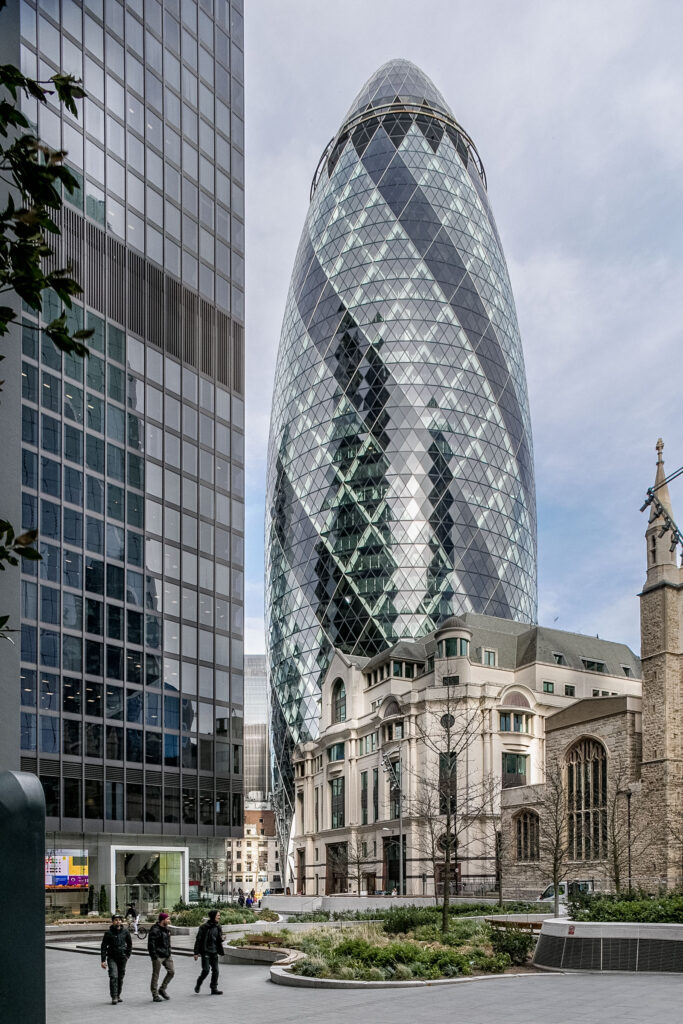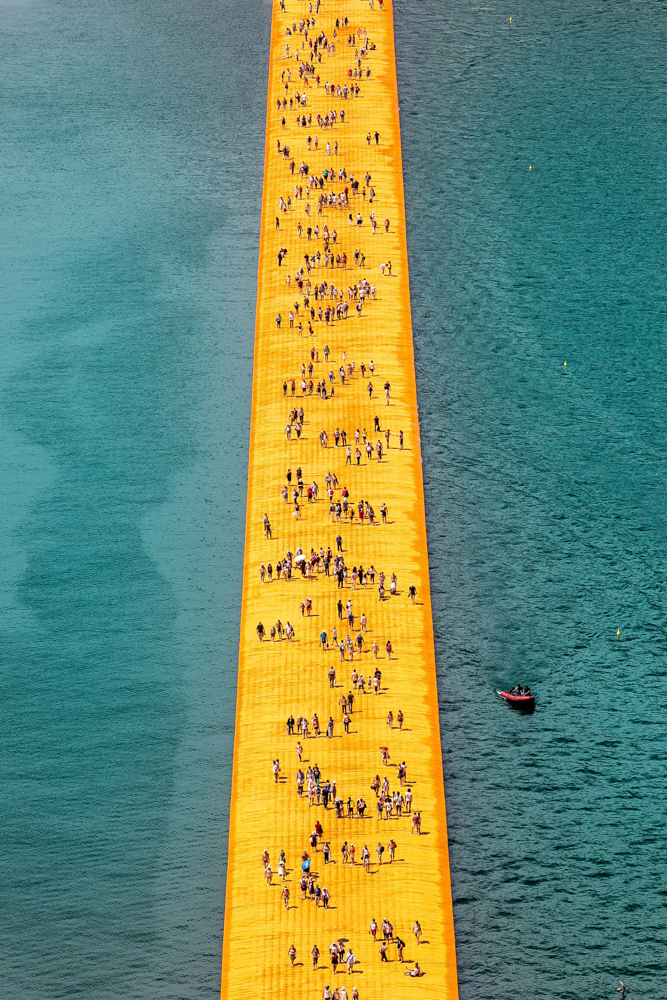 Finally, is there an architect you want to photograph for and which of their projects resonates with you?
I am a huge fan of modernist architecture and the works of avant-garde architects such as the likes of Le Corbusier, Ludwig Mies van der Rohe, Walter Gropius and Hans Scharoun.
I would love the opportunity to perhaps one day be photographing all of the works of Swiss-French architect Le Corbusier. He is an inspirational character whose designs combine the functionalism of the modern movement with bold, sculptural expressionism both in architecture and furniture.
If you want to see more of Taran's work then you can visit his website and you can also follow him on Instagram.