The Gitzo GK2545T-82QD is the Perfect Light Weight Tripod for Photographing Architecture in Extreme Conditions
Gear
Review
I have to admit that I have a slight obsession with camera tripods. Over the past ten years, I have accumulated six of them in my office and every one has its own unique use. For my architectural shoots in the mountains, I was looking for a real jack of all trades. I needed a tripod that was lightweight, sturdy enough for a medium format camera, and tall enough for a 1.86m/ 6.1ft photographer. After many hours of research, I settled on the Gitzo GK254T-82QD.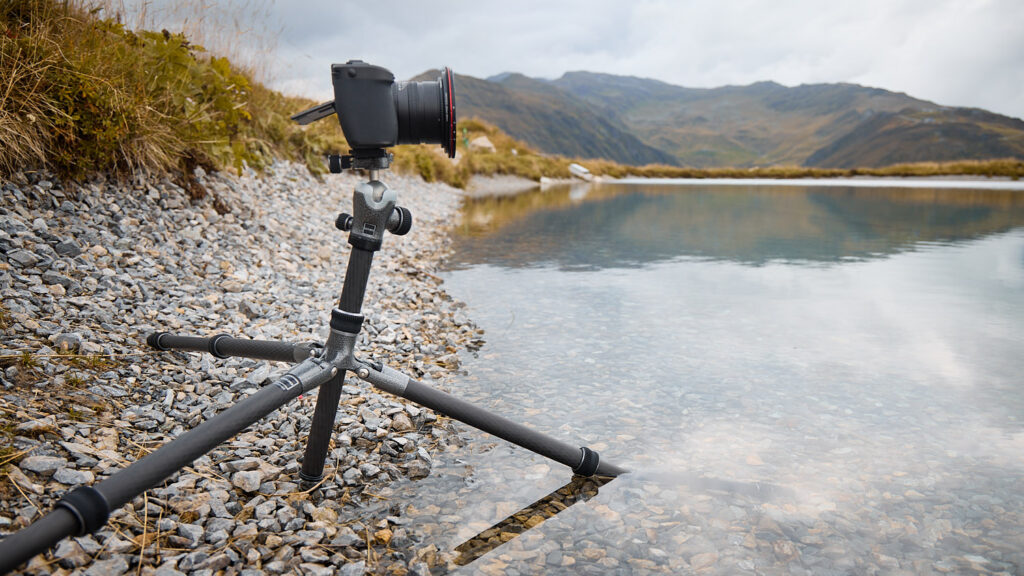 Gitzo GK2545T-82QD
The perfect companion for my outdoor shoots is the Gitzo GK2545T-82QD tripod. This tripod is the strongest out of Gitzo's travel tripod series. It fits very compactly on the outside of my hiking backpack (closed length 44.5 cm/ 17.5″) and is very light at 1.84kg/ 5lb (for both tripod and head). At the same time, with a maximum height of 154.5cm/ 60.8″ (all 4 sections and center column extended), I can comfortably use the tripod while standing. However, I have to admit that I rarely use the center column. All my cameras have tiltable displays and the height of 131cm/ 51″ of the wholly extended tripod without its center column is perfect to look down at the camera. Good ergonomics are really important for me, especially when I plan to work with the tripod almost every day for years to come.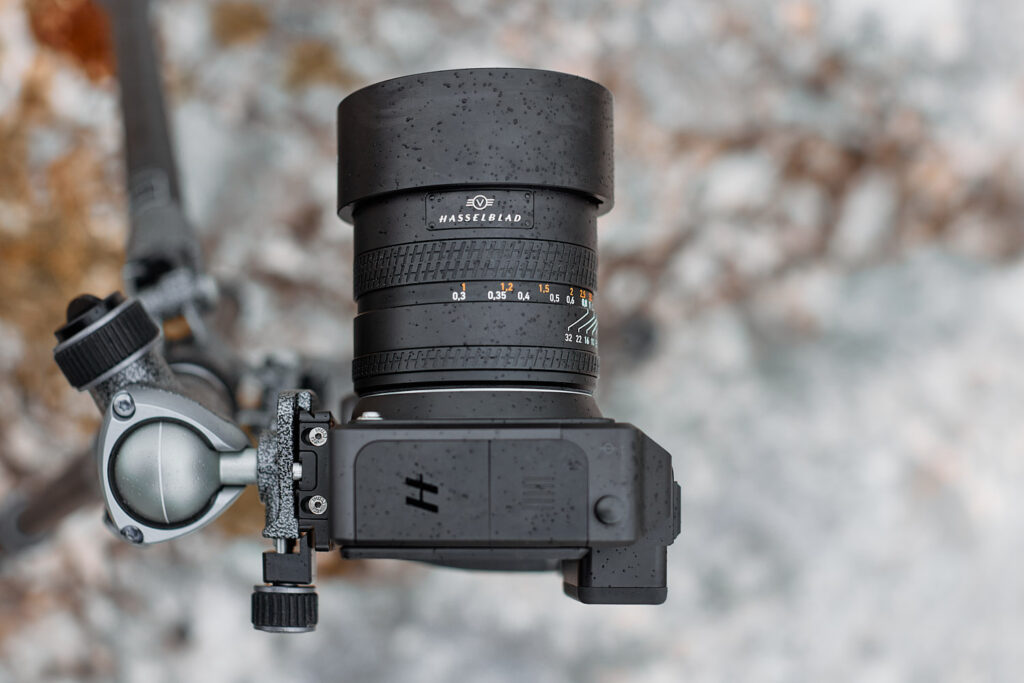 Aside from the gain in comfort from the tripod, I'm just happy every time I hold a Gitzo product in my hand. The feel and finish of the carbon fiber and metal are great and match my Hasselblad camera's premium finish perfectly. Both systems make me feel like I can rely on my equipment without any exceptions. Plus it is just a pleasure to work with them.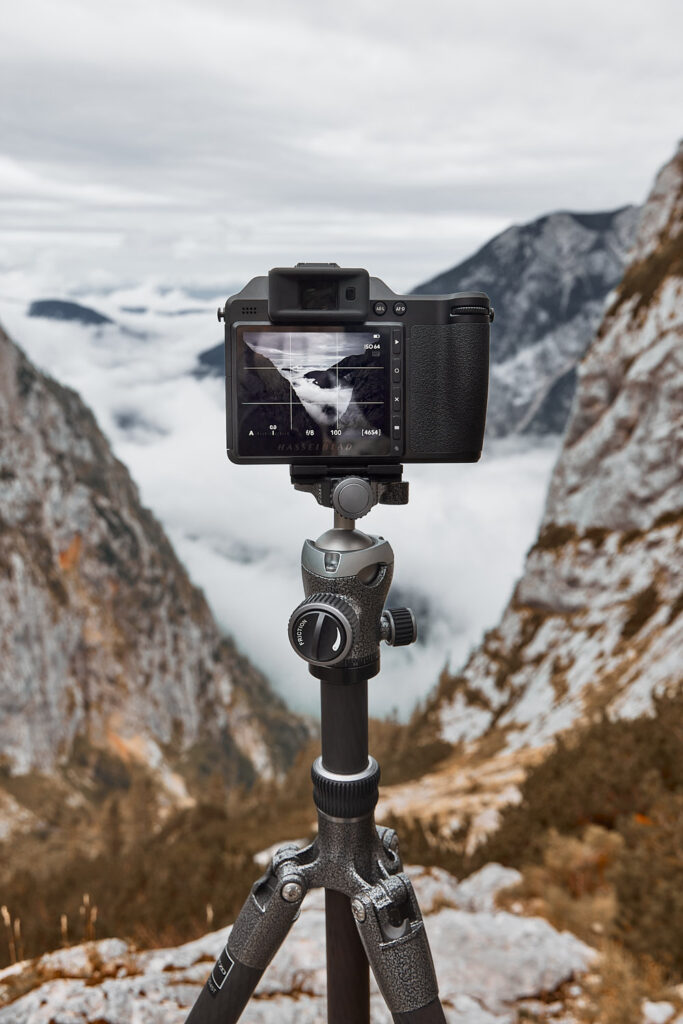 Gitzo GH1382QD head
The tripod comes with the GH1382QD head. At 500g/ 1.1 lb it is considerably lighter than my geared heads. Of course, I lose the precise controls with a ball head, but it is not as cumbersome as I had imagined it to be. The ball head has a good amount of friction when I tighten it and it does not sag after I release my hands from it.
The head has a 360° panning lock at the bottom. I honestly don't understand why tripod manufacturers add this feature to ball heads. In the end, the ball can rotate 360° by itself and a panning plate on top of the ball would be much more beneficial for panoramic images.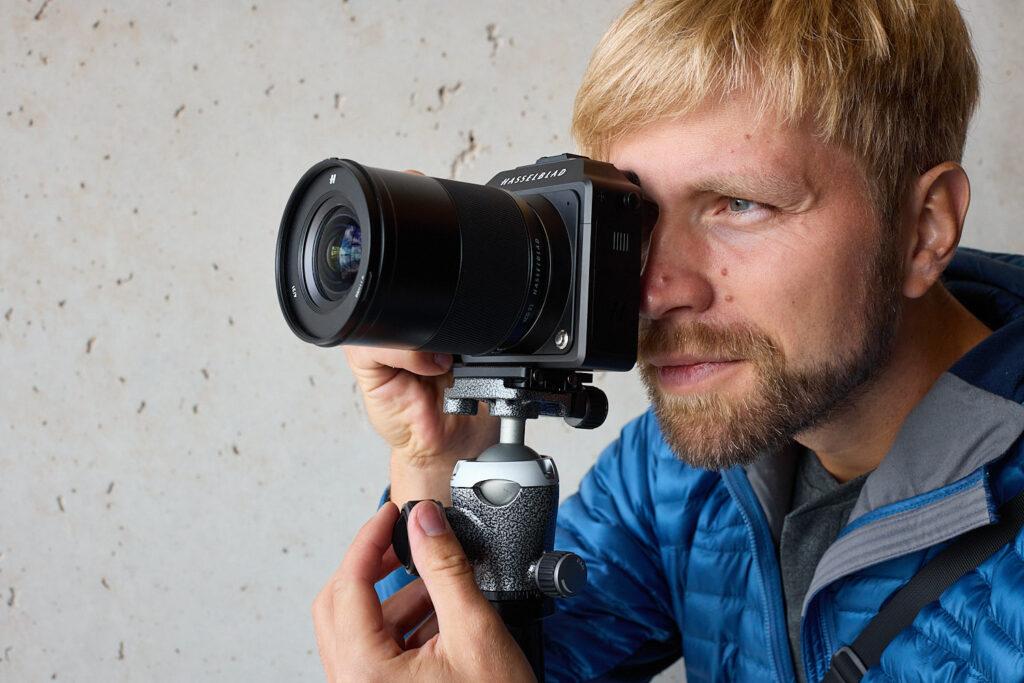 A second feature that I didn't find very useful was the friction control knob. It is either too loose to hold the camera or too tight to move the ball head and as the friction control sits inside the locking knob I constantly change its settings. This may sound more troubling than it is in reality, but it would be great to have a completely thought through system for this price.
All of my tripod heads have screw locks to tighten the camera to the tripod. I never had any issues with this system coming loose, but I would be really interested in how a lever lock for example from Really Right Stuff works in comparison. Maybe you can leave me a comment with your experiences with this right below the article.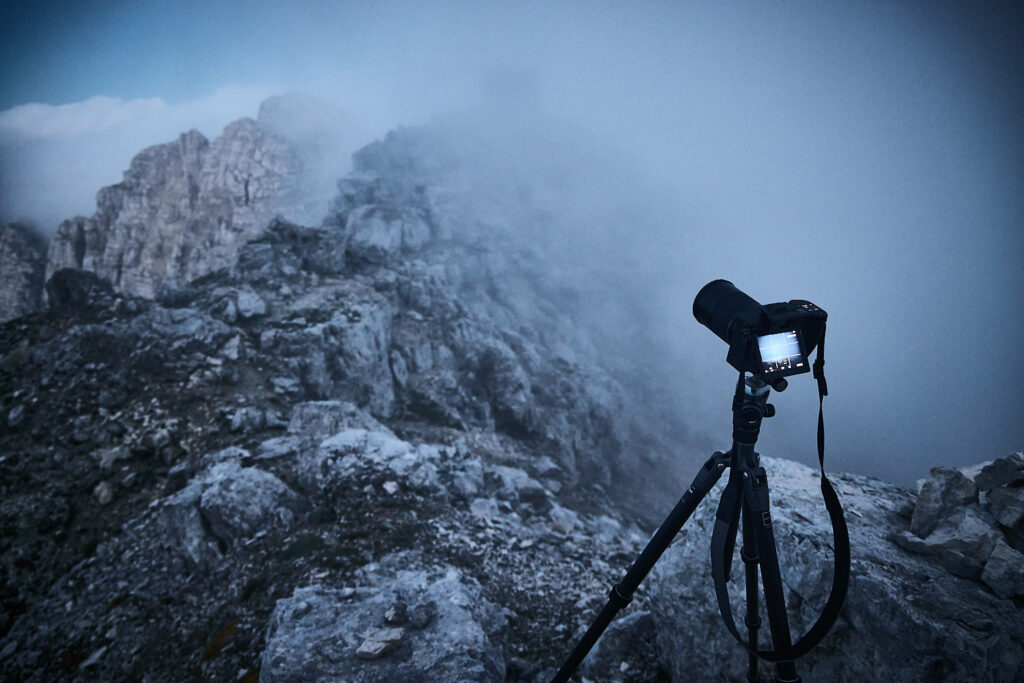 Working in the field
For my night images, I prepare my compositions at dusk to get a good look at all the details and to level the camera out. Then I leave the tripod until the wee hours of the morning. On many nights during my alpine tours, the moon sets at midnight and the sky clears in the morning around 03:00 a.m. Just then I have a clear view of the stars over whatever piece of alpine architecture I'm photographing. The Gitzo tripod stood on the mountain tops the whole night during my last tour – in storm, rain, and frost. It didn't fall over once and even the operation in sub-zero degree temperatures ran flawlessly. When the wind became very strong, I filled a bag with stones and hung it on the tripod as additional weight. This is a very effective method to stabilize the tripod, but when doing so, you need to consider the maximum load of your tripod.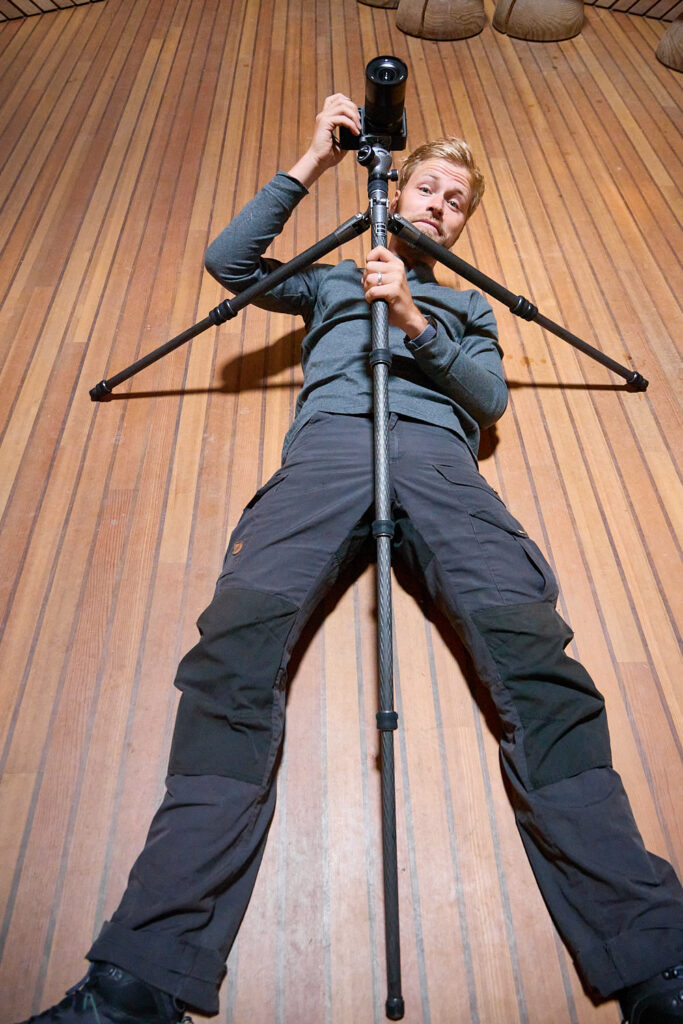 Verdict
All in all the GK2545T-82QD didn't let me down once. It is compact enough to fit on all of my backpacks, has a versatile sturdy build and great height adjustments – even for tall people. For me, this tripod closes the gap between my huge Gitzo GT5563GS and my ultra-compact carbon PeakDesign Travel Tripod.
Would you be interested in a review of those two tripods as well? Then leave me a comment about what features you are most interested in.
Gitzo sent me the tripod as a review unit with no obligations.