Is This the End of Digital Backs?
Gear
News
Produced for more than 20 years, Swiss-made Alpa cameras are renowned for their precision, construction quality and high price. They are designed to work with medium format digital backs and specifically mounted lenses from Rodenstock and Schneider. In the age of high-resolution mirrorless cameras, does such a solution make sense?
Sigma fp L
Some time ago, with Grzegorz and Juliusz, I tested a small, unusual camera called the Sigma fp L. It is a development of the Sigma fp, which was conceived as a combination of camcorder and camera, with an emphasis on the latter. Hence its simple body designed for modular expansion and the use of a film rig. The fp L version is equipped with a full-frame 60 megapixel sensor from Sony and has an L bayonet. The sensor is therefore positioned quite shallow (short flange focal distance) and the body itself is flat and has no protruding handle. What does this mean? It is great as a digital back!
Some time ago, I posted a video on Instagram showing the operation of the Alpa 12 STC with a cottage industry prototype of the rear L mount. It turned out to be faster, easier and cheaper to shoot with a compact mirrorless than with a digital back. In bright sunlight, the digital viewfinder is very useful.
Analogous
Perhaps this is why very recently, Analogous announced the production of the ALPA to L-Mount adapter? Coincidence?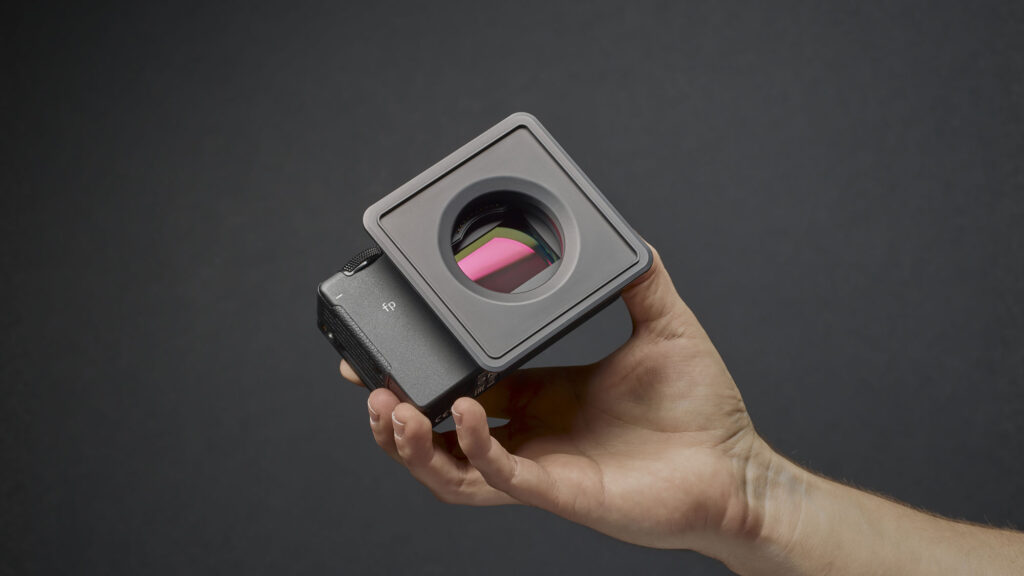 Our custom ALPA to L-Mount adapter was designed and developed to allow new combinations of equipment and aid in new image capture possibilities… specifically in the area of architectural "moving images."

Analogous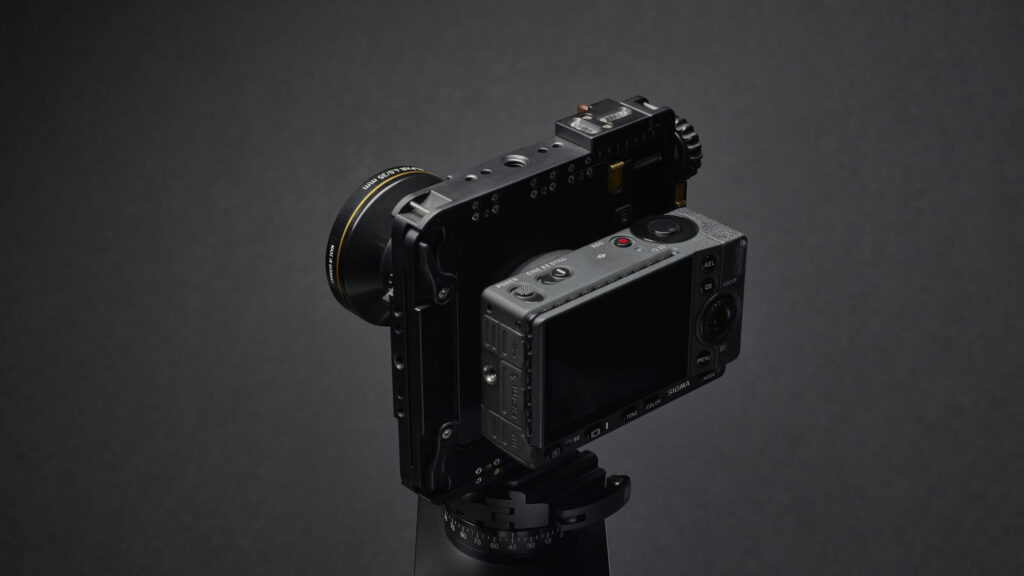 Christophe Bénard
Architectural and interiors photographer, Christophe Bénard posted a very interesting short opinion on his instagram about technical cameras. His summary is worth reading!
Well, a tech camera is a versatile camera body that incorporates movement – tilt, shift, rise and fall – and fits in a category of its own between DSLRs and large format view cameras. They present a few advantages over tilt-shift lenses most notably when stitching panoramas or composing images (separate shift and rise/fall movements). 

Christophe Bénard
So I am calling all the main camera manufacturers out there (…) who will be the first one to dare offering the world's first modular mirrorless system that can be used as a regular camera, or mounted on a technical camera as a digital back? Or in other words @fujifilmx_us, please just give us a replacement to the GFX 50R with a bsi sensor and all the bells and whistles of your competitors while conserving the brilliant pancake design, or better, offer a new camera with a detachable hand grip?

Christophe Bénard
Architectural photography with the use of shift lenses is a small niche, constituting only a small part of the commercial market. That's probably why none of the manufacturers of mirrorless cameras is aware (or doesn't consider it) that they products could be used as digital backs. It is obvious that for standard shooting, e.g. reportage or fashion, a protruding, comfortable handle grip is necessary. That is why Sony increases the size of this handle in its next models from the Alpha series. But from our perspective this eliminates Sony cameras from the list of connectable to technical cameras. The protruding element does not allow you to get close enough to the bayonet. That is why the Sigma fp L stands out from other cameras thanks to its modular design. It is similar with the Fuji GFX 50R, which, unlike, for example, the GFX100s, does not have a big handle grip.
What does using a technical camera give us?
I will briefly summarize the advantages:
A wide range of lenses that can be adapted (medium-format lenses can be used, as well as shift lenses),
The ability to shift the back of the camera (a great solution for stitching),
Separate shift and rise/fall movements,
The ability to use different sensors, e.g.high-resolution digital back that you can rent for specific assignments
I will list the main disadvantages of using a technical camera:
High cost,
The need for lens adaptation (using adapters and helicoids),
Small selection of mirrorless cameras that can be used,
Less universal in other fields of photography
This is just a brief description of a wide and complex issue. Do you think this direction makes sense? Do you use such solutions and support Benard's appeal?