Fujifilm Announces the GFX 50S II and an Upcoming Tilt Shift Lens
Gear
Fujifilm has just announced a huge list of new cameras and lenses for their GFX medium format and the more popular X series.
Undoubtedly the most exciting and relevant bit of news for architecture photographers is the announcement of the GFX 50S II. Fujifilm managed to make medium format photography so much more accessible with the release of the original 50S and this new version seems to have been developed into a much more useable and practical camera.
The new camera will have the same compact, rugged body as the 100S with a top LCD display. The touch panel at the back is a touch and tilt screen which will surely come in handy for when you're backed up in some corner (in foliage of course) trying to get your verticals straight.
The new camera will also have IBIS, which should come in handy due to the high resolution sensorespecially since almost all GFX lenses do not have any IS built in. Even though we're almost always shooting on a tripod this feature still might come in handy in windy conditions for example.
The GFX 50S II should ship in late October and will cost $3,999.
Check out more information and a review on B&H's website.
GFX Development Roadmap
Even more exciting in my opinion is the fact that Fuji confirmed that rumours of the development of a tilt shift lens for the platform are true.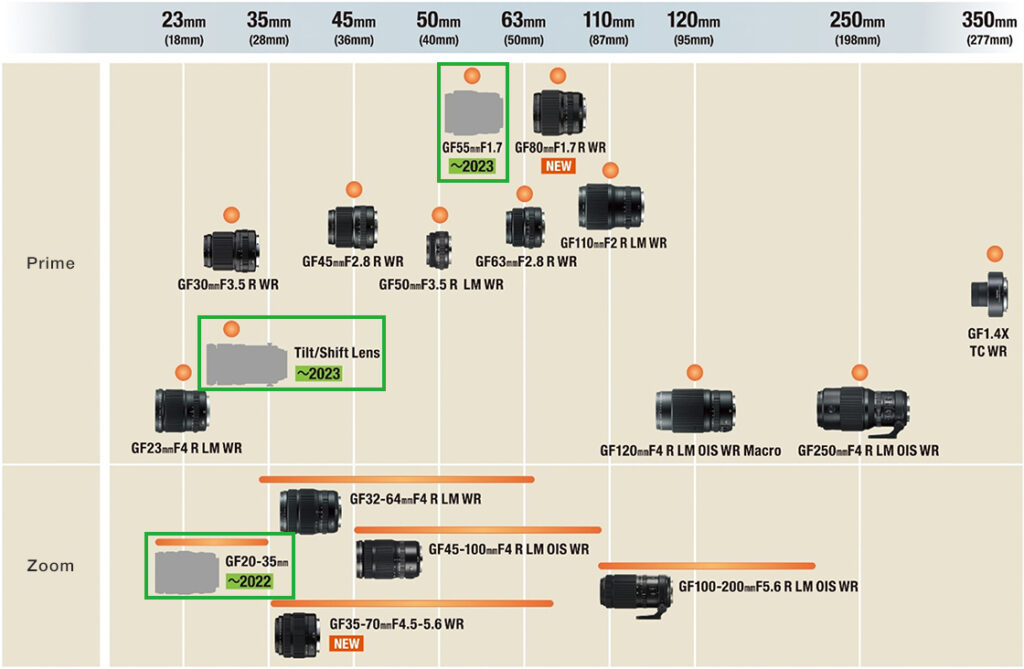 It's still a long way off however the addition of a native tilt shift lens for their medium format cameras will surely make Fujifilm's GFX platform an enticing choice for architecture photographers.