Announcing Perspective: APAlmanac's Architecture and Design Festival
News
Perspective
I am so thrilled to launch our first large event: Perspective, a festival focusing on architecture, design, photography, and videography. Held June 21-22, 2024, in the architecture mecca that is Columbus, Indiana, Perspective will bring together architects, artists, photographers, designers, videographers, and more to learn from each other and experience the incredible city of Columbus.
Architectural Photography Almanac has been a labor of love for over five years now, and we've enjoyed being predominantly a digital destination, with the exception of a couple small workshops and our awards. We want to take the Architectural Photography Almanac community a step further and bring everyone together in one place and that's why we've founded Perspective.
What is Perspective?
There are enough workshops out there that teach people how to spin a lens around, compose a photograph, and do post production. We had always thought about what the next logical progression from that would be, which is why we wanted to create an event that goes beyond just photography and includes experts beyond our specific niche, to teach us more than we'd expect, in a place best-suited to that endeavor.
Perspective will take place over two days and feature a wide range of solo lectures, panels, workshops, and tours. Our lineup consists of graphic designers, architects, designers, photographers, writers, founders, and personalities; the list goes on. A diverse cast – including the serious to the hilarious – in venues from the intimate to the massive – makes sure everyone will find something that aligns with their interests.
In addition, Perspective is about more than just photography – it's a place to hang out and meet new professionals from all over the globe. I personally hate "networking" and mandatory fun, so we have designed the event to have as little of that as possible, yet create organic opportunities for people to be as introverted or extroverted as they like. The event is more or less taking over the town that weekend – so you are sure to run into plenty of wonderful people who share your interests and passions at every turn. We promise you'll be inspired around every corner by an iconic piece of architecture, a chance encounter with an architect or artist you've long admired, or a workshop that opens your eyes to a new way of seeing – a new perspective, you could say!
Columbus, Indiana? You serious?
About 40 miles south of Indianapolis, a small city of 46,000 is one of the most architecturally significant cities in America, yet flies mostly under the radar. Star of the unforgettable 2017 namesake film (which is mandatory viewing for any architecture enthusiast), it enjoys love from those in the know, but is an amazing experience for the first time visitor. Everywhere you go is an iconic project – think of some of the biggest names in architecture, and they've designed a building, interior, or landscape here, usually a public one that you can walk right into. Eliel Saarinen, Eero Saarinen, Kevin Roche, I.M. Pei, Harry Weese, and Deborah Berke. Skidmore, Owings, and Merrill, Kevin Roche, Dan Kiley, Alexander Girard. The list goes on.
Every lecture, workshop, event, talk, and film screening will take place in an architectural masterpiece – so not only will you be enjoying the city itself, but you'll be able to experience these architectural icons first hand, inside and out.
Columbus is centrally located in the United States, near a major airport with non-stop flights to most major cities and within one stop of most major European gateways.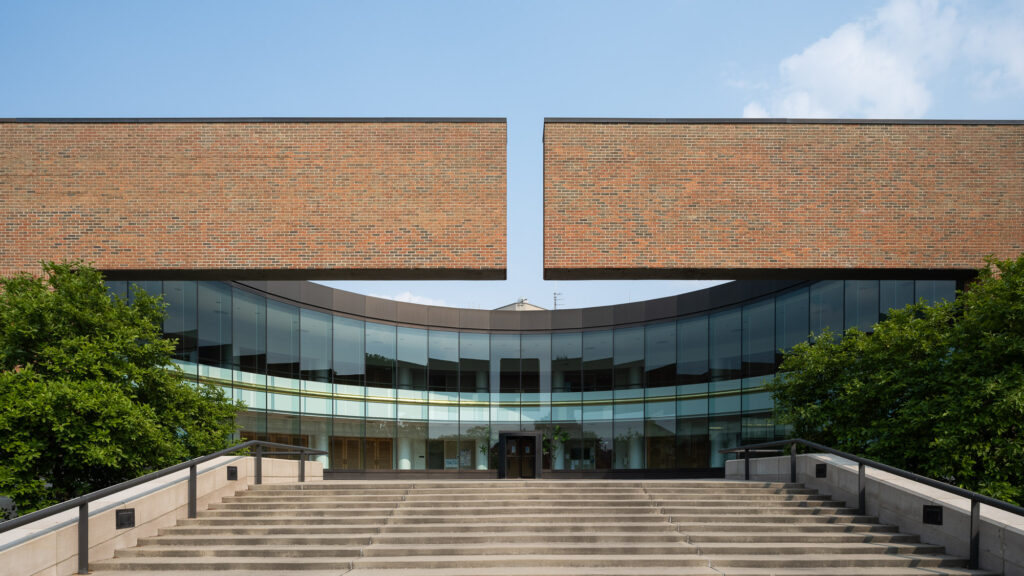 Another reason we chose Columbus is the walkability of the area. As an urban planning nut, the last thing I want to do is make everyone fly across the country, rent a car, drive everywhere, get parking tickets, or deal with the Vegas or Los Angeles parking hassle. No such thing in Columbus! You can walk to pretty much all the venues and there are shuttles from the airport and town to many of the venues. You can truly enjoy a car-free experience which is such a refreshing change of pace from many events in America.
With tree-lined streets and outdoor bistros to enjoy dinner and lunch, you'll find Columbus is a breath of fresh air compared to having to navigate congested cities and freeways more typically found in American convention locations.
Who are the speakers and what are the events?
Our current list of speakers, which we are constantly adding to as we invite more, can be found on our website. So far, we've enlisted the talents of:
David Basulto: Founder, ArchDaily
Julia Gamolina: The founder of Madame Architect
Lynn Goldsmith: World renowned music photographer and Supreme Court Victor in Warhol v. Goldsmith
Noah Kalina: Artist and photographer, founder of Cabin Porn series and Everyday project
Brad Collins: Book designer to countless architectural monographs
Valery Augustin: Los Angeles based architect and YouTube personality
Janna Ireland: Architectural Photographer and assistant professor of Art and Art History at Occidental College
Bernardo Pozas: One of Mexico's leading architects
Mike Kelley (me!): Architectural photographer and founder of Architectural Photography Almanac
"Herman Wakefield:" Mysterious founder of northwest_mcm_wholesale and "design critic/meme legend"
Hadley Fruits: Columbus, IN photographer
What about the schedule of events?
Multiple events, talks, and activities will take place simultaneously – you can pack your schedule with the things you find most interesting. For example, you may choose to wake up to an easy morning lecture with coffee, follow it up with an intimate workshop about book design, and wind down the day with a film screening and panel event.
Or, enjoy tours led by Columbus-based docents and architecture experts of locations designed by Eliel Saarinen, IM Pei, SOM, and more, followed by an inspiring talk from some of the leading minds in our field, and afterwards hit dinner with newfound friends in one of Columbus' great restaurants, featuring surprisingly diverse cuisine.
So wherever your interests may lie, we've got something for you – and we're sure we will expand your creative horizons well beyond just architectural photography.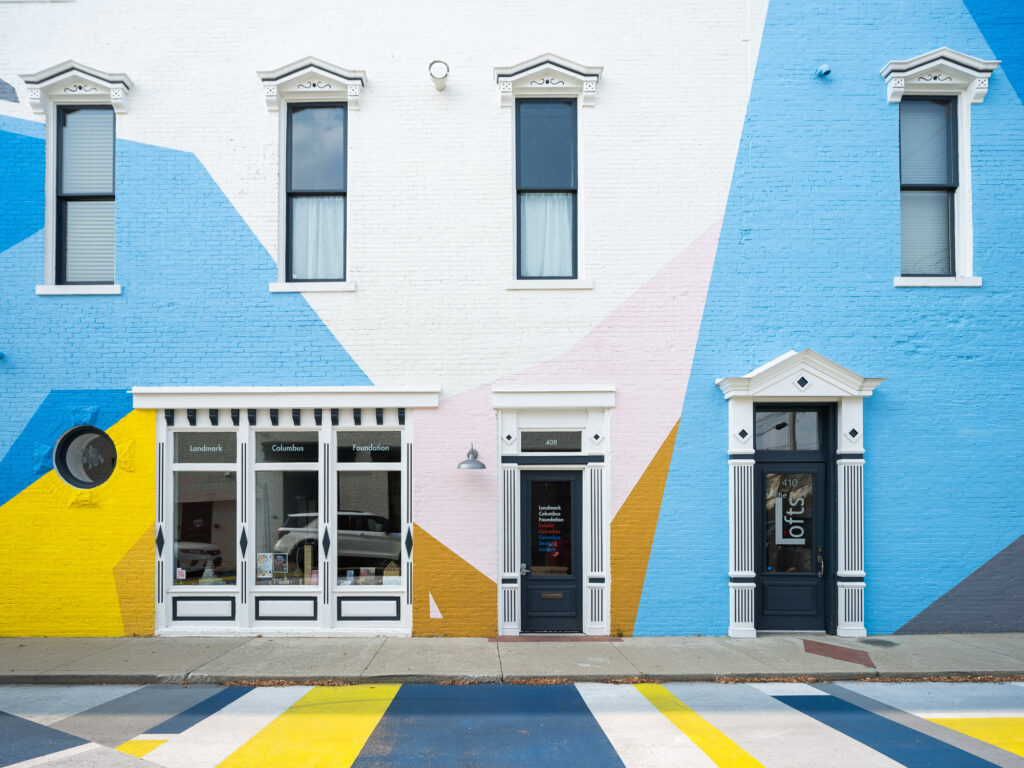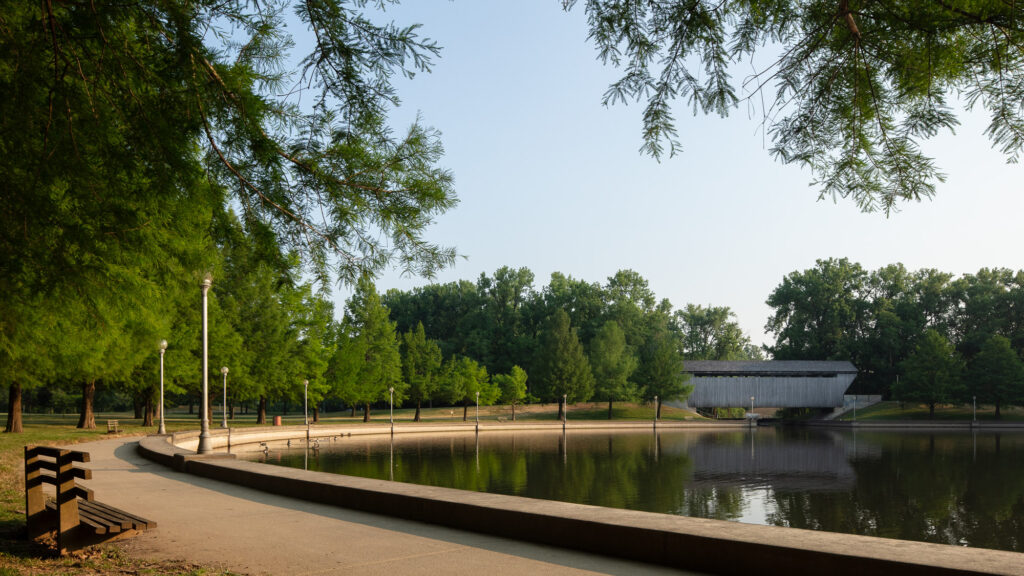 We'll see you there!
Check out our full event page at www.perspectivecolumbus.com, where you can purchase tickets for the event itself, reserve transportation from the airport, and find information about hotels, scheduling, speakers, food, and more – we hope to see you there. Keep in mind that local hotel availability is very limited, so if you're interested in attending, we recommend acting soon!