Tommaso Riva is an architectural photographer living in Bali. Today we're taking a look at his photographs for Balinese architectural firm Ibuku of their Green School project. This series in particular emphasizes The Arc building. Ibuku's specialty is designing and working with bamboo. Tommaso delves into the challenges of photographing this material, as well as the ins and outs of recording architecture in Bali's unique lighting conditions.
Tommaso shares "I've been documenting many of Ibuku's projects. For The Arc at Green School, they were looking for strong images to enter the deezen awards. The goal was to get images that would really portray the character of the arc and its uniqueness." He definitely delivers on this goal.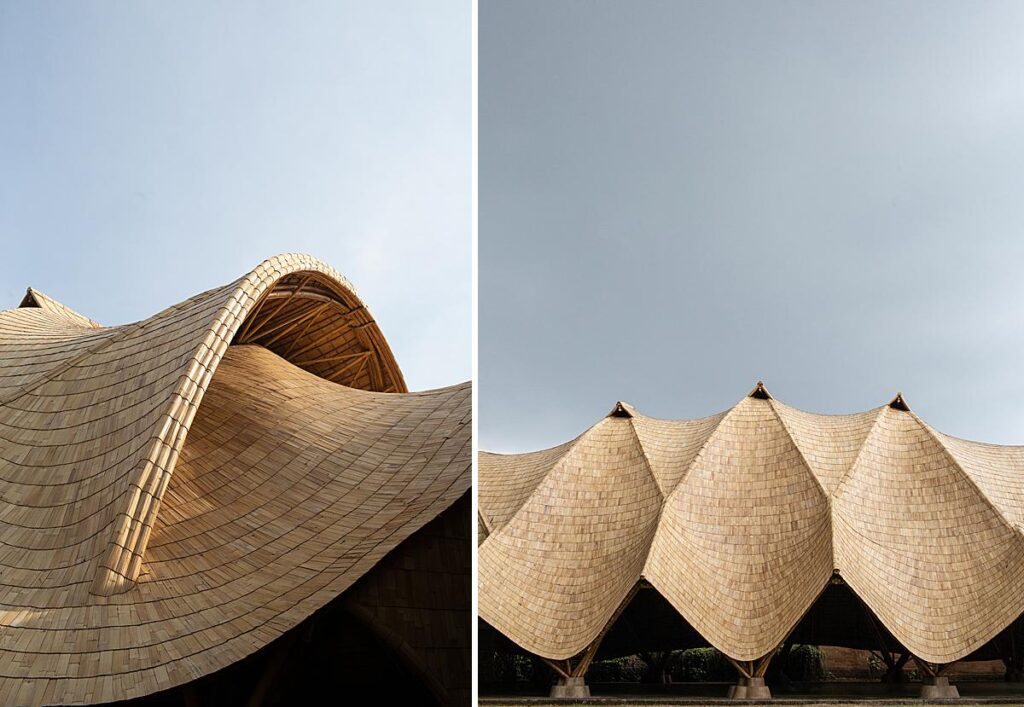 "This is the photo that I like the most," Tommaso says about the picture below. "I shot it at around 7am. I always try to shoot as much as I can when the light is perfect because I know in Bali in 10 minutes everything can change – and that's how it was – that was the last moment of magic light for the exteriors. I shot it as far as I could go with my 50mm lens, handheld. I like the idea of not using a tripod as tripods can only reach a certain height and really slow things down. I love that it shows part of the building but it looks as if immersed in the jungle, I love the idea that you can make people dream based on the angle you choose to portray and that's the power of photography I think, to evoke and not only to portray (I think someone famous said that…)."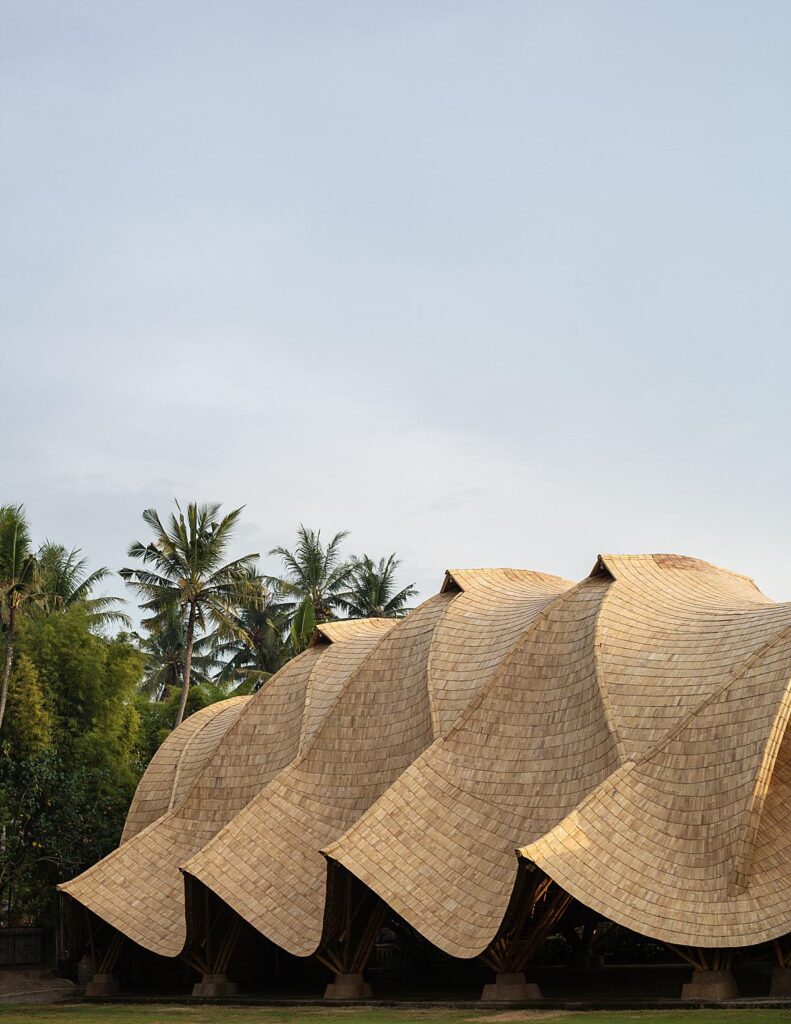 "I usually start very early when shooting especially in Bali where the light is so critical. If you shoot in Europe you can start at 9am, no problem. In Bali you have to start at 6.30. The light is good for 1 hr then the sun is up in the sky 90 at degrees and super strong and it's hard to manage. So you have to be fast and especially with bamboo buildings, they are dark inside, you need to right light (unless you want to shoot a very boring hdr). I usually stay until dark but this time the weather changed drastically around 11 and went completely overcast, this actually turned out to be the best weather as the roof started to get this golden color and we were very happy about it. It's a bit cliche to have beautiful exteriors with blue sky, I like the idea that if it's not a commercial job the building should be portrayed as naturally as possible."
As we move inside The Arc, we can see just how intricate the use of bamboo is. Tommaso helps us understand the scale of this structure with a wide and encompassing view. We can note the curvaceous design and feel enveloped in The Arcs shelter.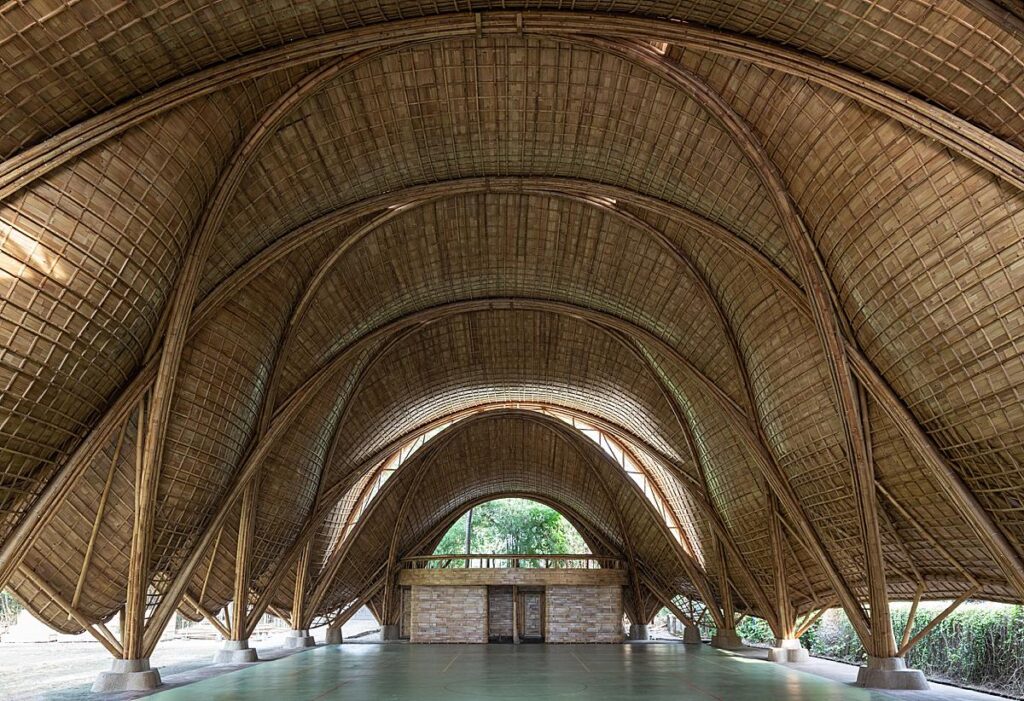 Just look at that beautiful bamboo work!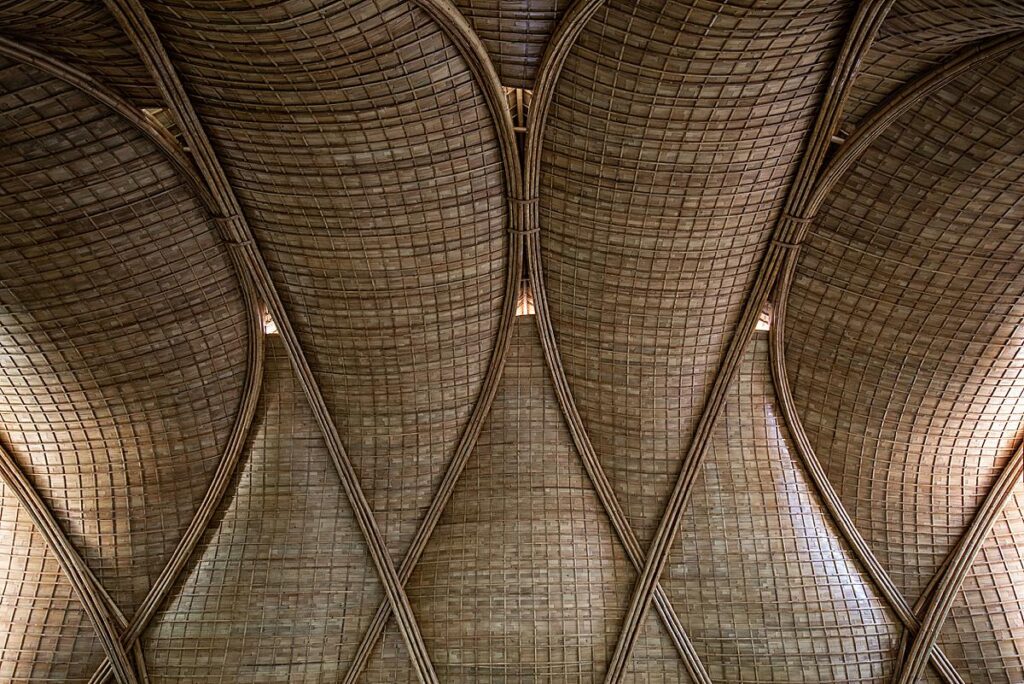 I love Tommaso's composition here. The layering is beautiful and lends itself to helping us understand the shapeliness of this structure. The bold leading lines draw our eyes through the image and allow us to make sense of all of the texture, light, and shapes.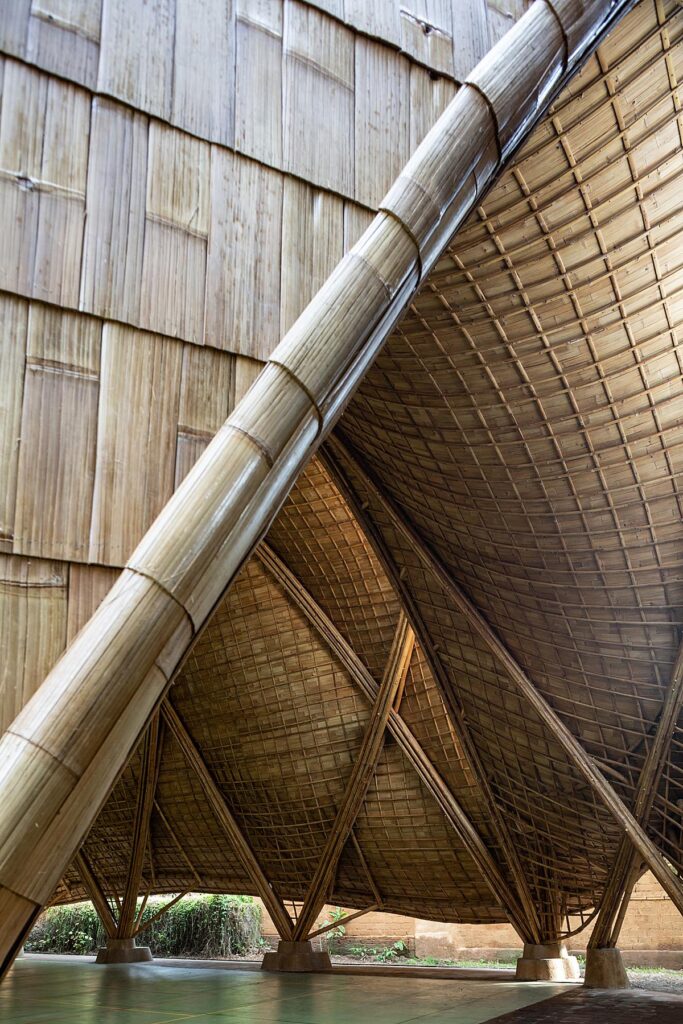 "The hardest challenge is to be very fast and also we tried to include people to give dimension to the building, we found that having them in silhouette was the best as it was not distracting and just gave vitality to the interiors. When shooting bamboo there's always a challenge, the color can be awful if you don't know how to deal with it, green overcast, yellow overcast, even magenta, I mean you gotta be careful! But I have a bit of experience with it and it's easier now. The first shoot ended around 1pm when the rain started falling heavily Bali style. We also shot another day just to enhance the light installation that was not there during the first shoot."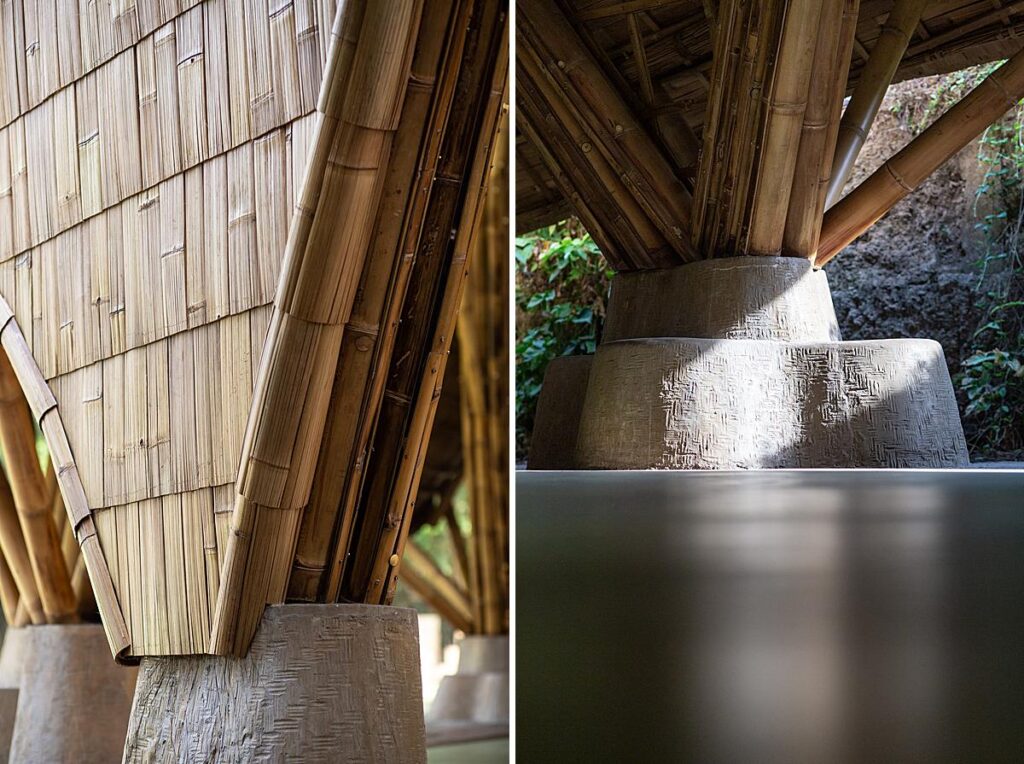 Many thanks to Tommaso for sharing his photographs and experience with us! It is always a pleasure to learn about the processes of photographers working in all different markets, with all different architecture, around the globe!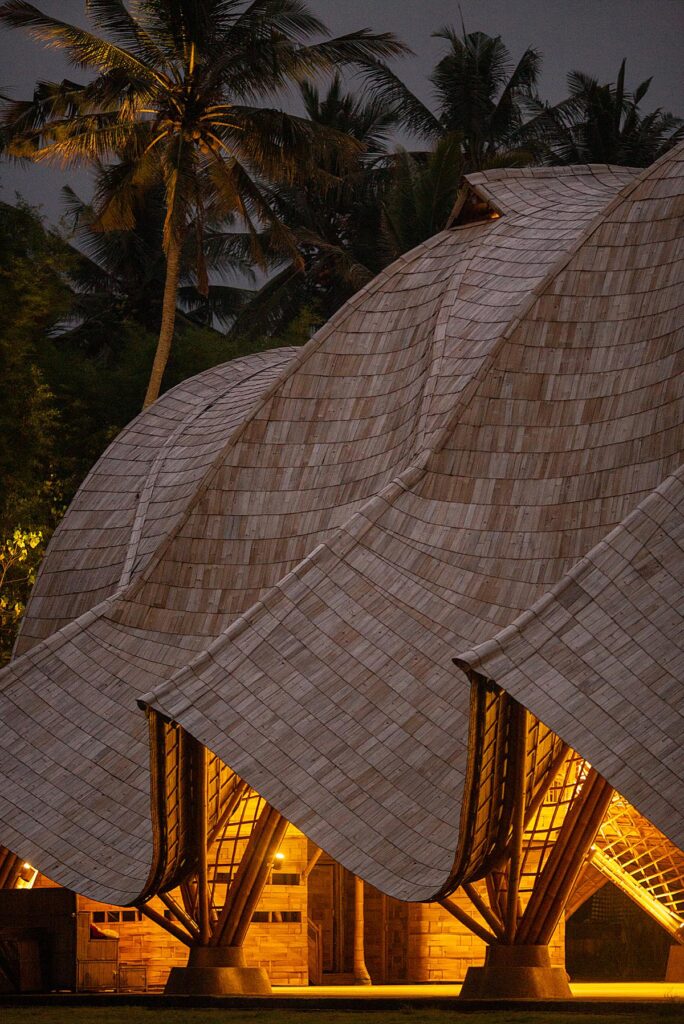 See more of Tommaso's work at  www.tommasoriva.com and on Instagram @tommasorivaphotography.
If you have a project you'd like to be considered for Project of the Week, you can submit it here.